The north coast of Cornwall is magical. Especially the bits that few visitors find! Ask many where to go on the north coast of Cornwall and you'd oft hear Padstow, Rock, 'The Scarlet', Bude top of the list… Charming yes, But there is so much more. And it's truly Cornish… Let me share some stunners with you!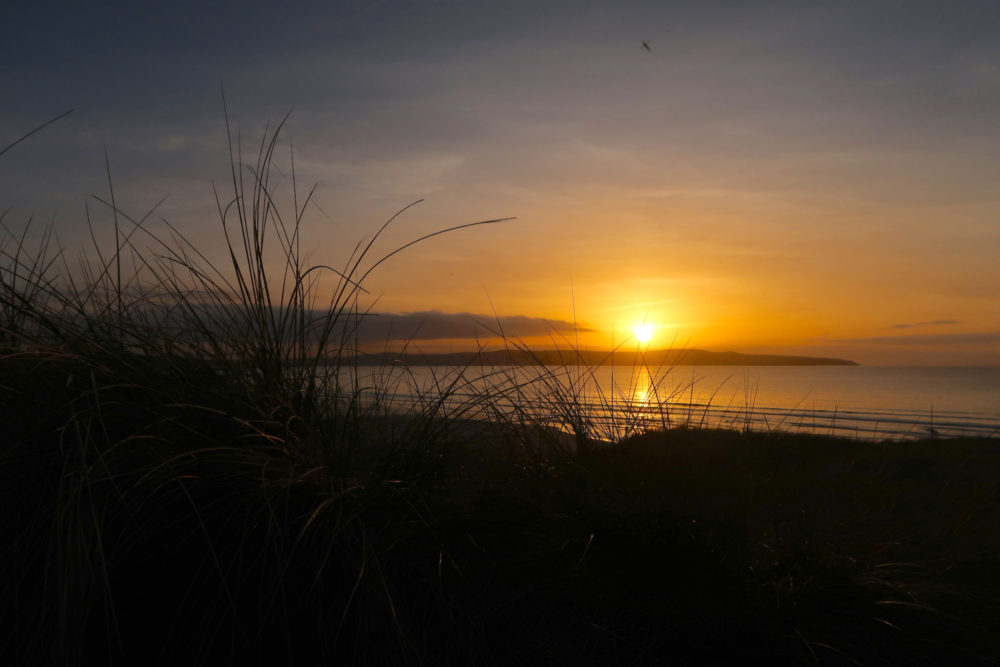 Thankfully for us, the north coast is our stopping off point on any trip, before we get to my Gran's house. I had this post scheduled to go live today before the sad news that my Gran died peacefully last week. Apt really that I was writing about my grandparent's beautiful bit of Cornwall at the time. It's such a tribute to them both we adore it so much today, we travel the world but always come back to our/their happy place. Cornwall lets us recharge and to do that we enjoy the best bits. The wild lesser known bits, most often owned by the National Trust (who seem to have good taste).
A flask of tea and a picnic or pasty are essential.
Bedruthan Steps
I never fail to be impressed by the rock structures on this beach. The rocks are in tall stacks dotted along the beach. If you don't mind having to climb back up a lot of steps (and if the tide conditions are right) then it's well worth a wander on the beach. A stroll along the cliff footpaths is spectacular and we often find a spot to park a little way from the main car park so that we can enjoy the views as well. As it is National Trust you can be guaranteed a tea room and good cakes and pasties!

Watergate Bay
This is a favourite sunny winter day beach. Sand goes on for ever and the waves rage here. There's a reason it is a good place to surf from. Head east on the beach away from the car parks and it is beautifully quiet. The bay is most famous for Jamie's Fifteen. High end and good food with a view, but actually I would recommend you head downstairs to the Beach Hut cafe. Better prices, a lovely outside space and a really good surfy vibe to it.

Lusty Glaze
It's a beach, a bar, a restaurant, somewhere to stay, to learn to surf. Even a concert venue come summer. Lusty Glaze has everything it needs, and it is just far enough from Newquay that you wouldn't know! If you don't believe me, the Sunday Times voted it 'beach of the year.' It is a 100-odd step drop down from the carpark to the beach, but well worth it! Just remember what goes down… Will need to go back up! The cove is gorgeous, great for a walk or a paddle before or after lunch. And the food is superb.

Polly Joke
One of my Grandpa's recommendations. Any beach that doesn't have any parking in situ gets a big thumbs up from us. Polly is another word for Porth, you may see it signed either way. One parks at either the National Trust car park in Crantock or Holywell Bay and takes a stroll along the South West Coastal path. We walked from Crantock and I almost got stuck at the top of a sand dune! I didn't expect to be so high above the sea (you can see about the top 1/3 of the dune in the picture below)!
Follow the path round and Polly Joke beach is hidden in a sheltered deep cove and doesn't get busy. Plenty of sand, rock pools and caves to explore.

St Agnes
St Agnes is an area of outstanding national beauty and is home to the poster girl of Cornish tin-mining. That's Wheal Coates and the Towanroath Shaft. Whilst they are clearly derelict, they have been kept in such good condition. Set on the cliff with the sea below and surrounded by heather, it really is spectacular.
There's also a number of beaches nearby. Chapel Porth is a favourite but throughout the area there's so much choice of somewhere to sit and look out to sea. My parents tell me there are nice coffee shops in St Agnes village too. If you are lucky Poldark will be filming on location…

North Cliffs and Godrevy
Godrevy Lighthouse is the famous landmark, however to just park there and eyeball it would be to miss too much. Our walk actually ended at Gwithian and it is interesting to walk from the high north cliffs, to Godrevy Point for the best lighthouse view and then drop back down through the dunes to the beach. In only a few miles the terrain changes incredibly.
You may also meet some locals on this particular walk. We looked down onto one beach many metres below and there were hundreds of seals on it. What can't be accessed by humans is the seals prize! They were hilarious to watch. The young ones were play fighting in the surf. The adults were languishing all over the beach with what looked like hangovers!

Gwithian
Sand dunes that merge into beach. And then rock pools dotted over the beach. And the beach itself is a massive expanse of sand. With a stunning sunset aspect too – over Carbis Bay to the bustling St Ives. Gwithian is where we beached when I was little and I still remember the flasks of tea and my Gran's tupperware pot that held 4 glass mugs with teabags added in anticipation. And pasties, wrapped in tea towels to keep them warm! Today there's a little café in the National Trust car park so you needn't be as well-prepared.

Camel Valley
Whilst this isn't in my 'stamping ground', I can't write about north Cornwall and omit to mention my favoured fizz! This is often the first, or last, place that we visit on a trip west. Just by Bodmin, we peel onto country lanes and follow the delightful grape signs to pick up a few choice bottles. It remains on our list, however, to stop for longer. There are some super-cute cottages to hire in the vineyard grounds and some stunning cycling to be had in the area too.
So that's my Cornwall. And my Grandparents Cornwall too.
Cliff walks, quiet beaches, spectacular views and a strong recommendation to pack tea and pasties on any walk.
And seriously, feast your eyes on the photo below. You must head to the local deli's and Cornish food stores. You know, the small ones run by locals. There's more than a locally made pasty, saffron bun or bottle of fizz on offer. Everything below is local and bought from small businesses. I promise you it's the way to enjoy Cornwall best!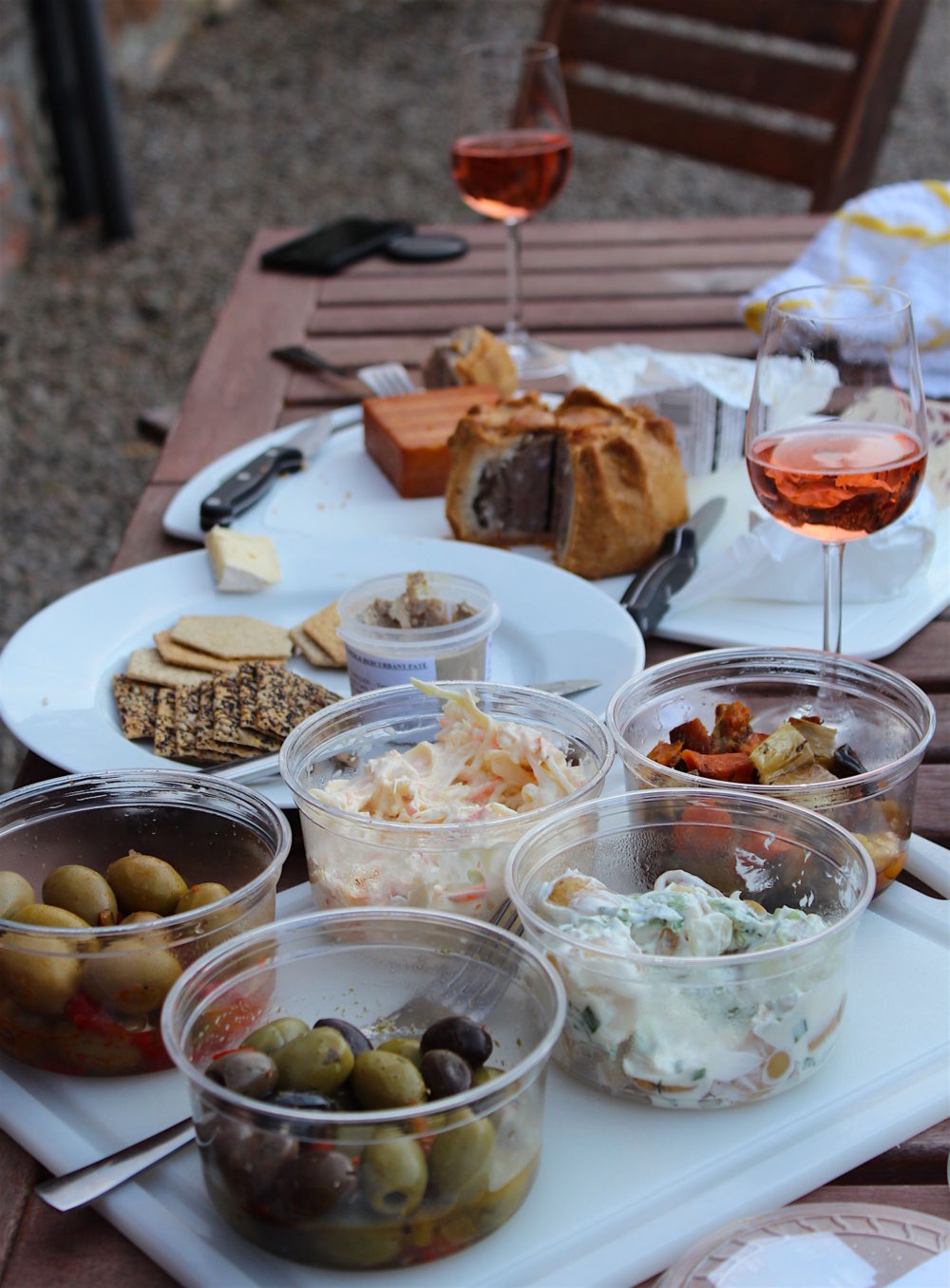 Tempted to see more? Have a look at my Cornwall directory which has plenty of other cherished local recommendations.
SaveSave
SaveSave
SaveSave
SaveSave
SaveSave
SaveSave
SaveSave
SaveSave
SaveSave