This Christmas is our first in our new home. I cannot begin to explain how excited we are. I would love it to snow, but perhaps that's a tad optimistic! We have a 'Christmas on the farm' advent calendar from Playmobil to celebrate country life! And all the various village events are in the diary. For me, Christmas begins when we buy our tree! And that's not before mid-December… But the annual counting and checking of the christmas tree animals has happened! The family may still to be added to – I have high hopes for what we might find in Madeira this week!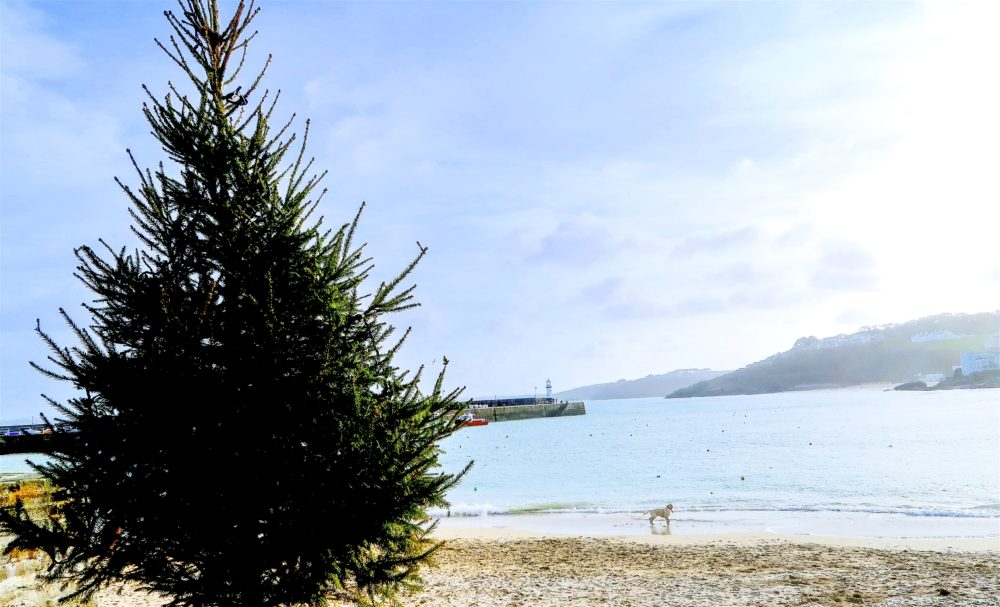 When we travel we don't buy much. Instead we take a thousand photos and enjoy the local fayre while there. If we buy though, it is christmas animals. Quirky as they may be they all have their memories and there's some great travel recommendations below too. The collection has grown since I first introduced my well travelled decorations…

Where else would I start but Cornwall?
Given the amount of time we spend in our beloved Cornwall it is no surprise that there are a few… St Ives and Mousehole have been the favoured spots to collect these. But I am particularly fond of the glass tin mine I found in Redruth on our last 'simple-living' trip west.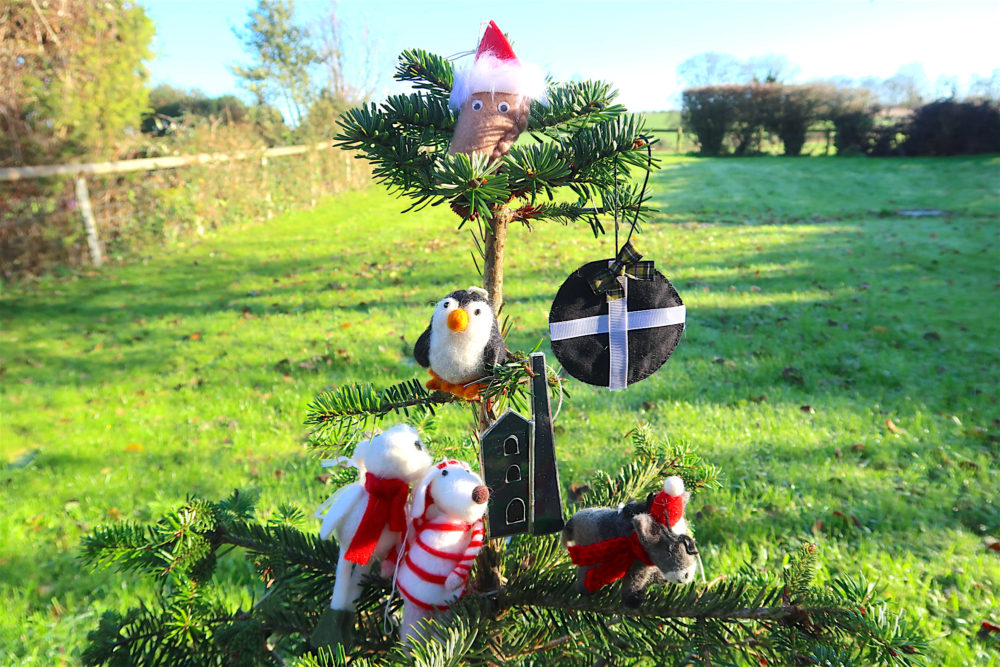 Beautiful textiles from Tallinn
Our trip to Tallinn was one of our best long weekends this year. Quite by chance, as Mr P was there with work. What I didn't know is quite what a fantastic little city it is to visit. Textiles is important to the region and the quality and intricacy of these decorations is outstanding.
Work trips are great opportunities to collect
Collecting on business trips does depend on the quality of the hotel shop or the ability to explore in the evening. Los Angeles and Amsterdam delivered. Quick question – everyone that visits Holland has those china clogs don't they?! The Zurich Christmas market is also a stunner – where I found the little boat. I am back there in a couple of weeks so will seek another!
Glitter in India
Given we just cancelled our planned trip to India (I am done ranting now), these aren't so glittering to me. But sparkle they do! I love the golden banyan tree and elephant – two primary symbols of India. Exploring the country was such a fantastic experience last year. Maybe we'll return.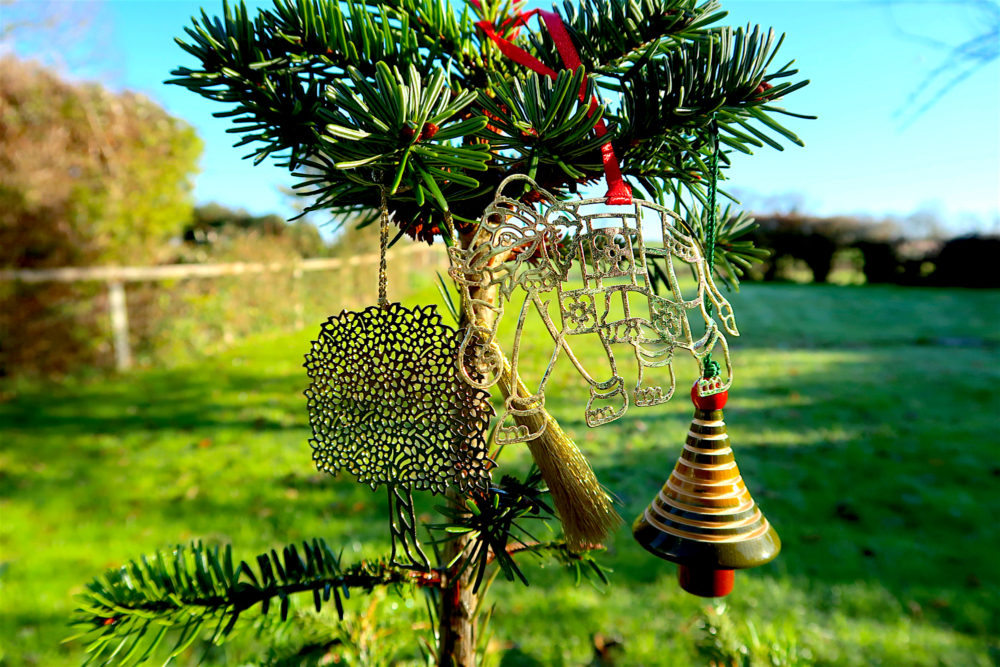 A dog is for Christmas
These are, anyway! We don't have jobs that let us have a dog, yet. So for now whenever we see a decorative dog we buy one for the tree! Who knew dogs could be so festive?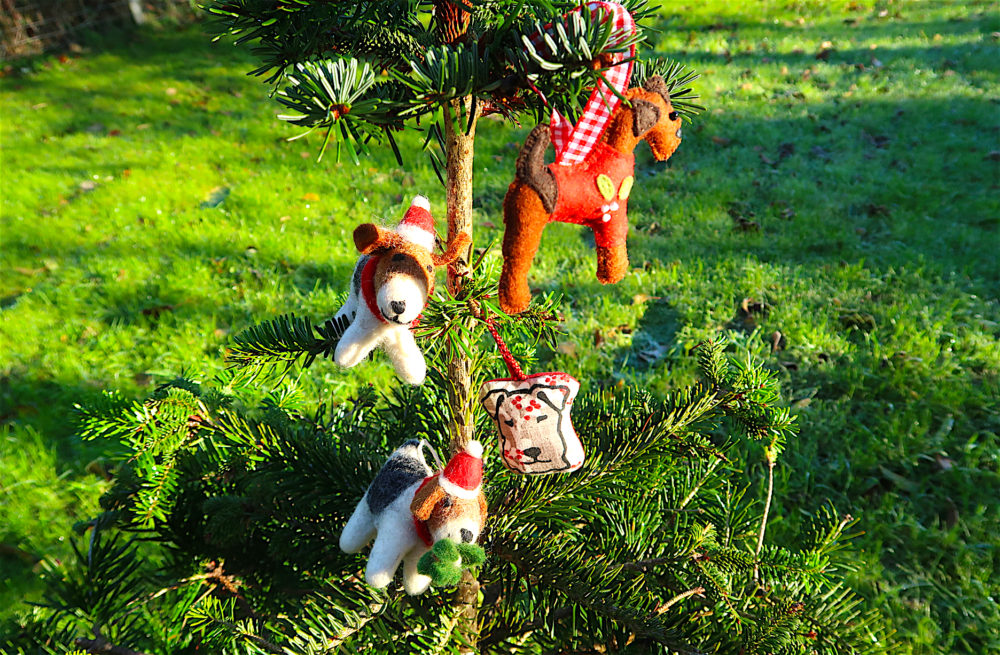 Viennese whirls
The first and only Christmas markets we have visited were in Vienna, staying with great friends. Vienna is stunning in the summer and, come December, truly sparkles, with a lush smell of mulled wine! Some of the sweetest, best quality and reassuringly expensive decorations we have!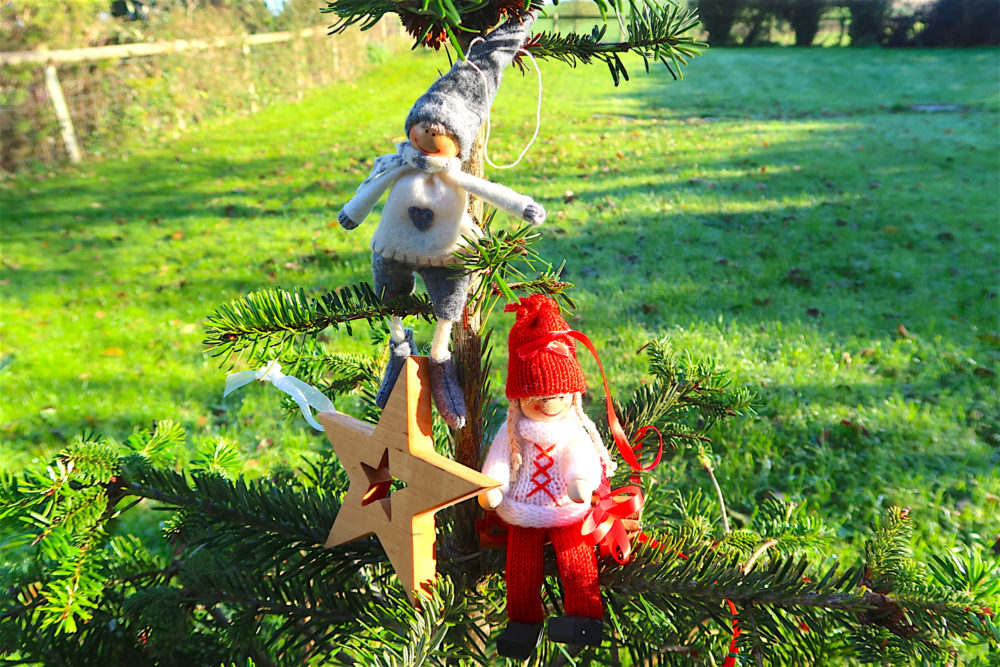 The Maine event
Not all countries have decorations that capture the spirit so well. My friendly lobster and moose certainty do! This was the holiday we lived off lobster. Better still we fulfilled a childhood dream and lived in a lighthouse on an island. Happy times!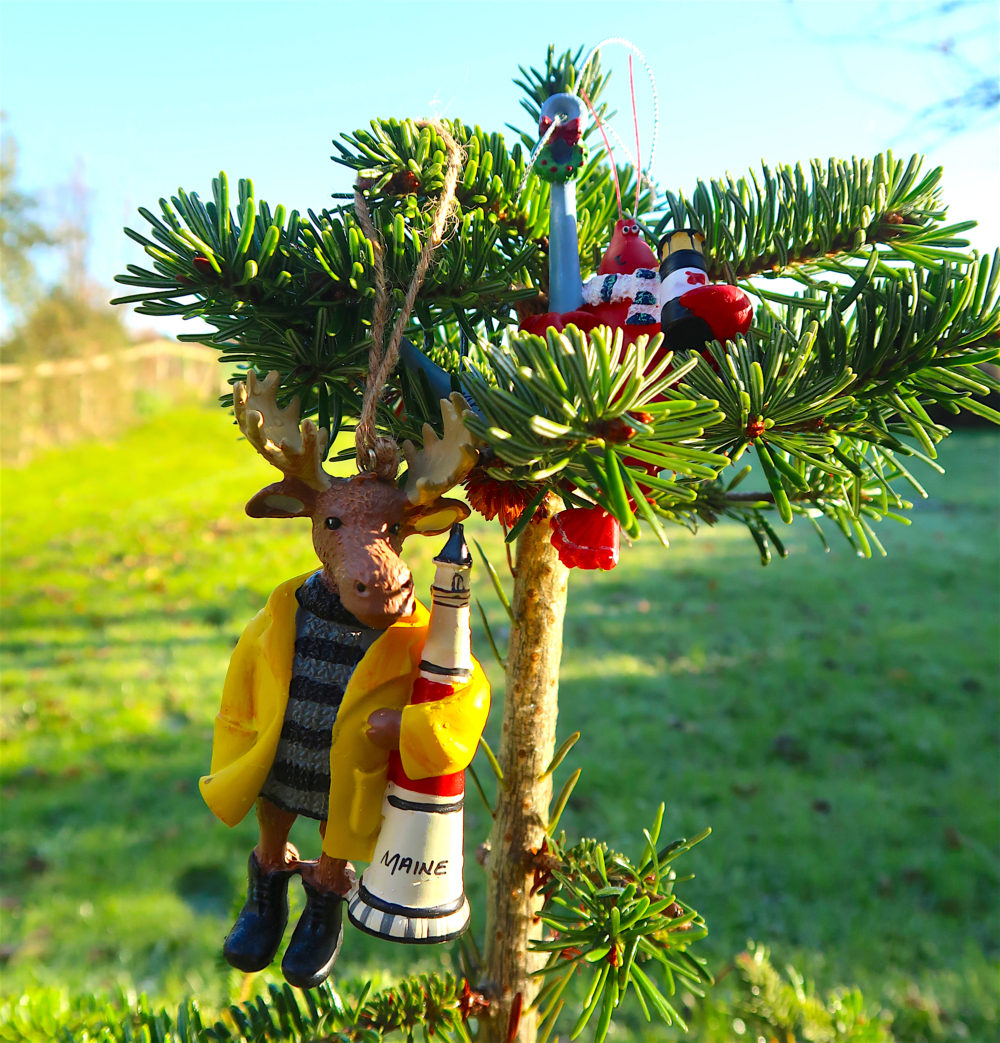 Swedish horses
I have long had a model horse from Sweden and when we visited Stockholm last year I found these new ones for the tree. My horse had been a childhood present but I had never know where from until we returned and saw it was a Swedish symbol! Stockholm was a lovely city break – but the real win was staying a ferry-ride away in the sleepy Nacka Strand.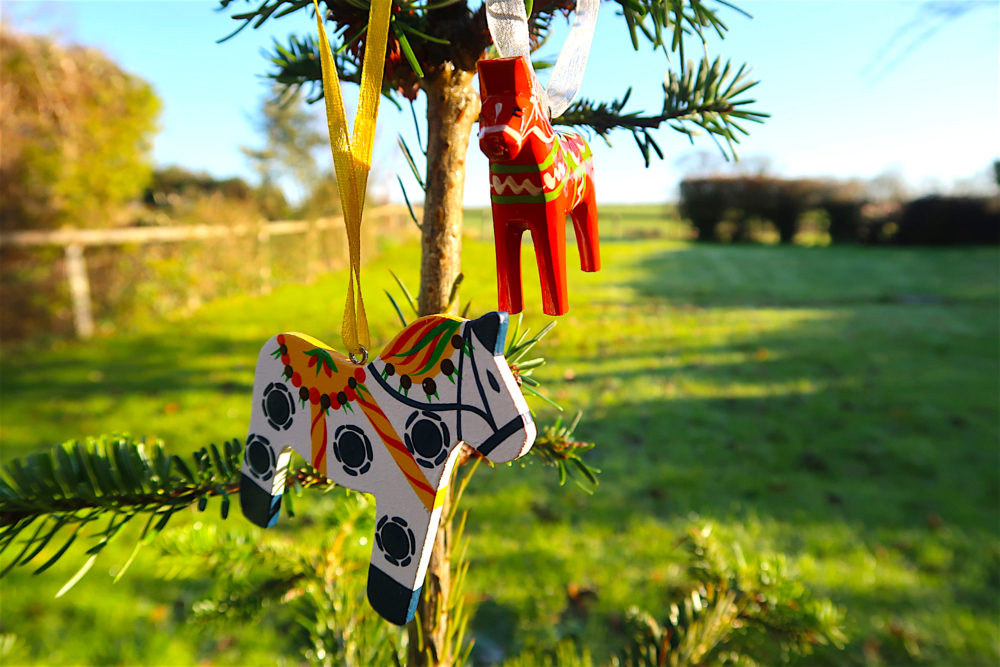 Cheshire trips
Where else would you find a wool alpaca? I love the randomness of day trips in the UK and am always on the lookout for a tree trinket! National Trust shops are steadfast treasure troves too!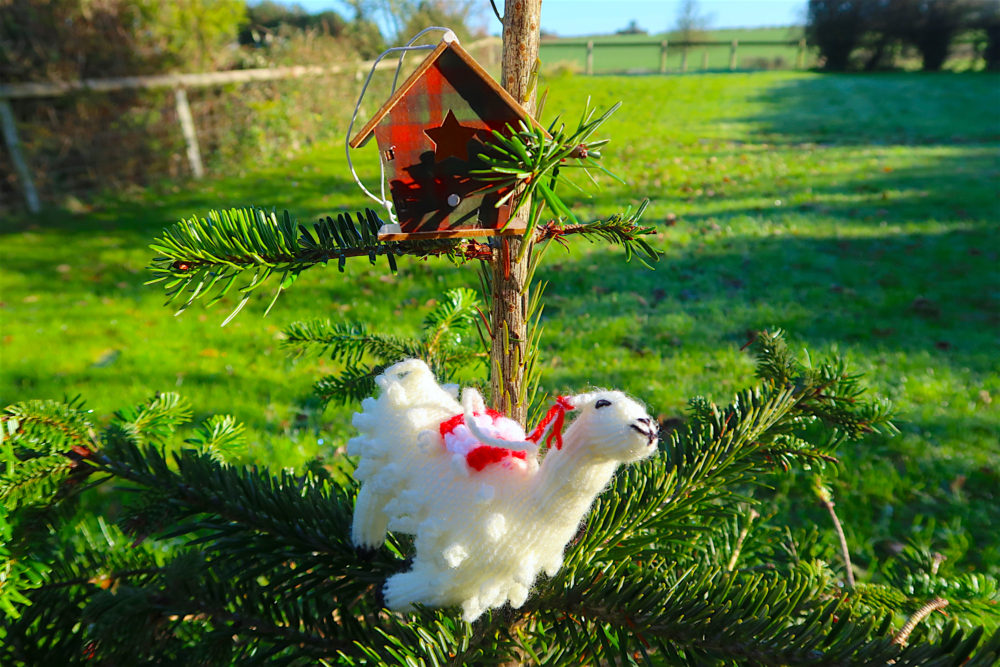 Mr P is on the case too
As in fact are his colleagues! When he couldn't go to San Fran last year, a decoration was still acquired for us! Thankfully he did get a trip to HQ this year! As well as Vegas for a conference!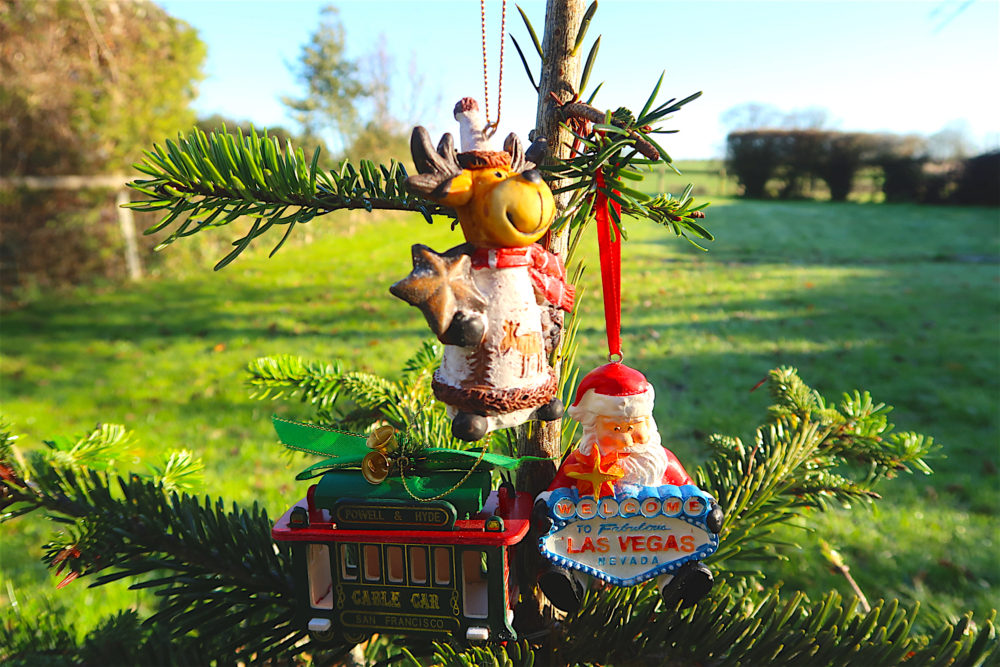 Twinkle twinkle
And there is always space on the tree, and in life, for our stars to sparkle.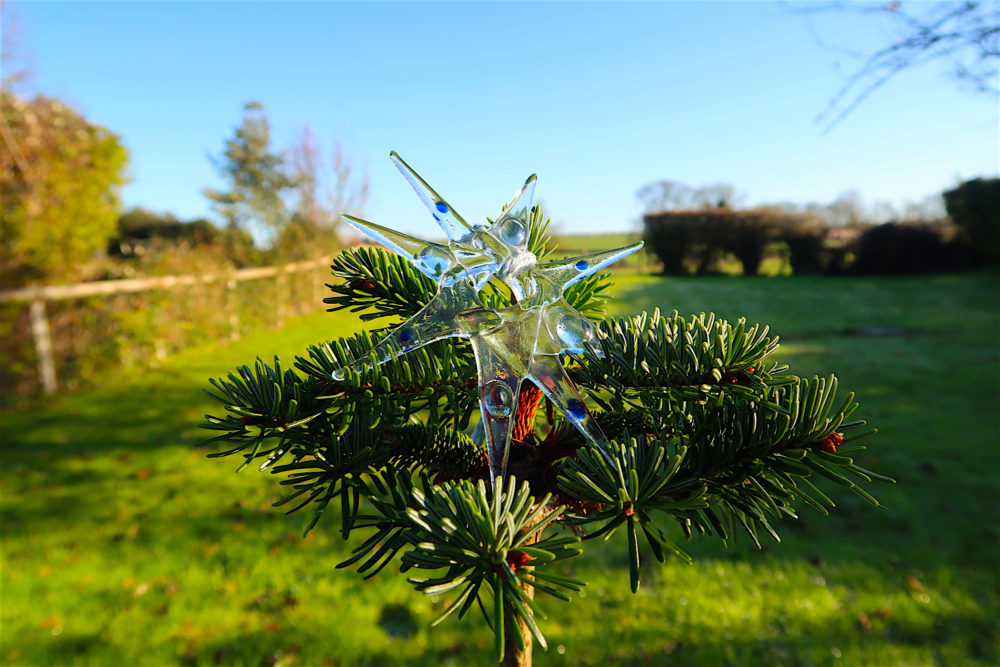 Thank goodness our garden is not overlooked. Had it been, the neighbours would have wondered just what kind of nutter they live next door to! Tree, decorations and camera – in the garden, in November!!
Roll on quality time at home with friends and with family. Lie ins and long lunches. Afternoon walks to enjoy the countryside in winter and trips to the pub. Complete switching off from work and email. And carolling and snuggling by the fireplace at home. Gazing at the little family of randomness on the tree!
I hope you enjoyed this months travel linkup post. Another fun topic to hang on the tree: festivities. Do you love them, hate them, put up with the season, find yourself doing something unusual, adhere to traditions so strictly that no-one dares suggest something new?… Just pop your post up, add it to the link up widget found on Adventures of a London Kiwi, SilverSpoon London, Follow Your Sunshine or on the blog of our guest host Zoe from The ZRW from the 1st December.As ever there are no real rules – basically all we ask is that you check out some of the other cool bloggers that are involved in that months travel link up; tweet a few of the posts out to your followers that you think they will love and make a few comments here and there. 
SaveSave
SaveSave
SaveSave
SaveSave