Two months at once because not much happened in September! A month always dominated by work! Very little time for much else! October more than made up for that, although a lot of that was work too!
This year it was a case of 'hi September' and 'oh, hi winter'… Literally overnight. Perhaps I should take some of the blame. I am the girl that waited for the end of summer to arrive and then bought a boat… The moment we shook hands on the purchase it started raining and howling with wind! I have managed to fit in some sailing of the new family member – Pondlife IV.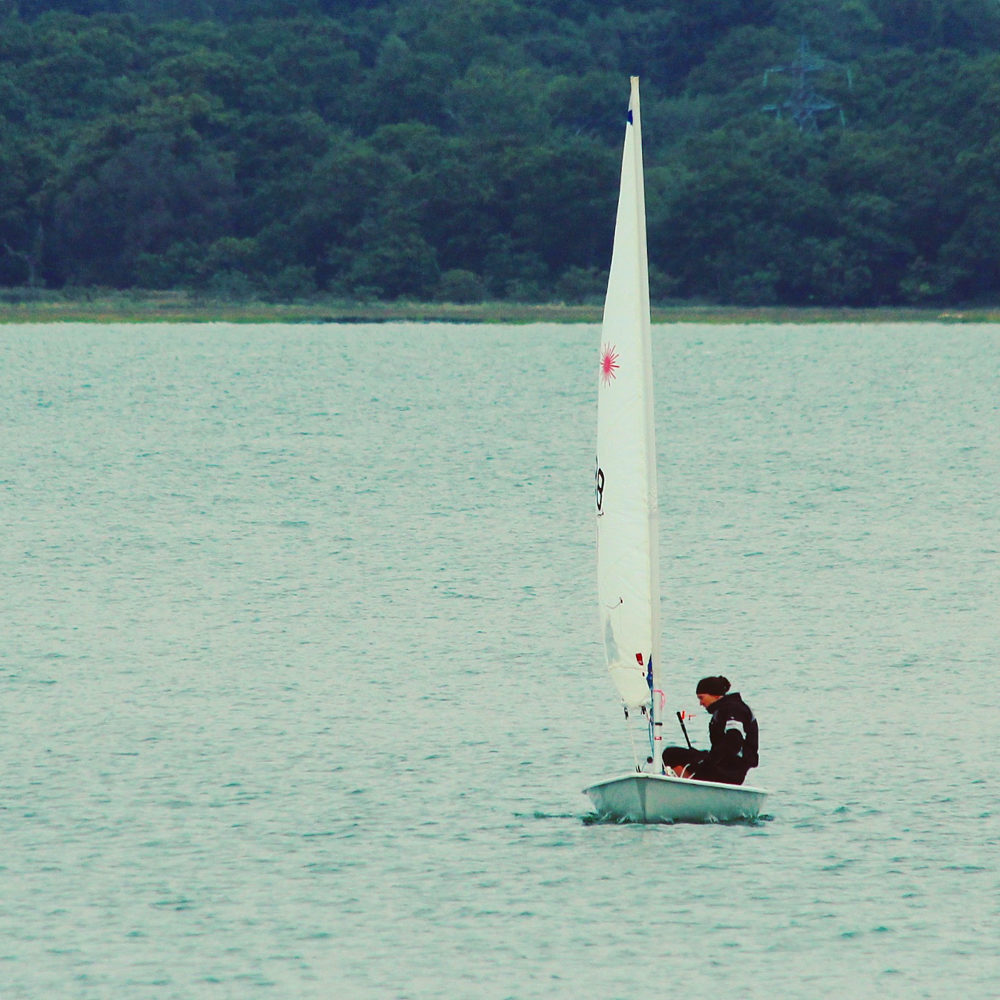 I also sailed on my normal yacht which is about 60 feet longer. At times sun, at others I needed a woolly hat!
There was the occasional warm sunny day, but they were few and far between. On these Mr P made the most of his power tools and cut a tree down… He was only planning to prune the tree. I planted some bulbs for spring. But majored on sitting in the sun with my tea and kindle at the end of the garden!
The weirdest weather was 30 years to the day that we had the Great Storm in the UK. The one I slept through age 6! Whilst we didn't have a hurricane here, we had the strangest weather. Cloudy and overcast, yet very hot and humid. Weather and wind like the hair-dryer warm air you get in the Italian lakes. And the reddest sun and yellow eery sky because of the Saharan dust that ex-hurricane Ophelia brought us. Essentially a sunset at midday!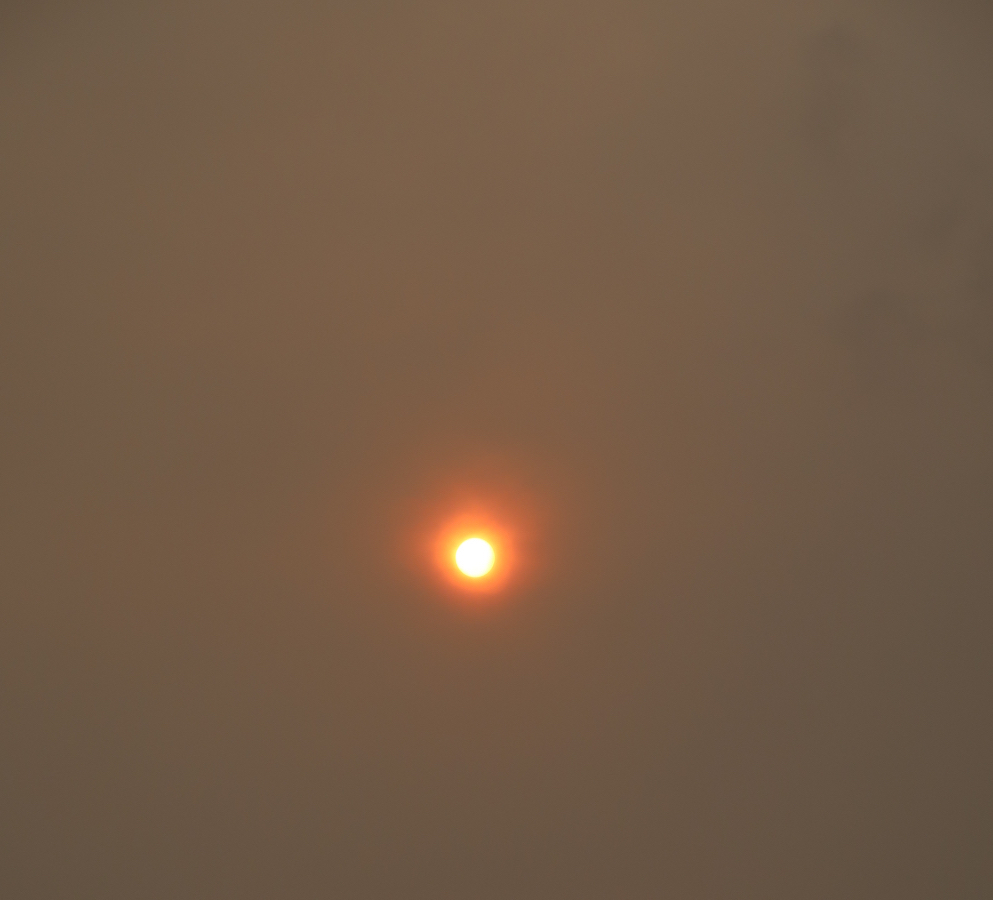 Plenty of time spent in London, battling South Western R(F)ailway… Nearly every train since Waterloo reopened at the end of August has been delayed. How is that acceptable? I did stay at the CitizenM in Bankside one evening. I have to say, as city hotels go it was one of the best. And cheapest. Super king size bed, super clean, super practical and one of the best showers I've found in a hotel. I'd almost call it luxury for a business traveller. Arriving at 10pm and leaving again at 7am it gets all the essentials right and doesn't make you pay for the fluff you don't need.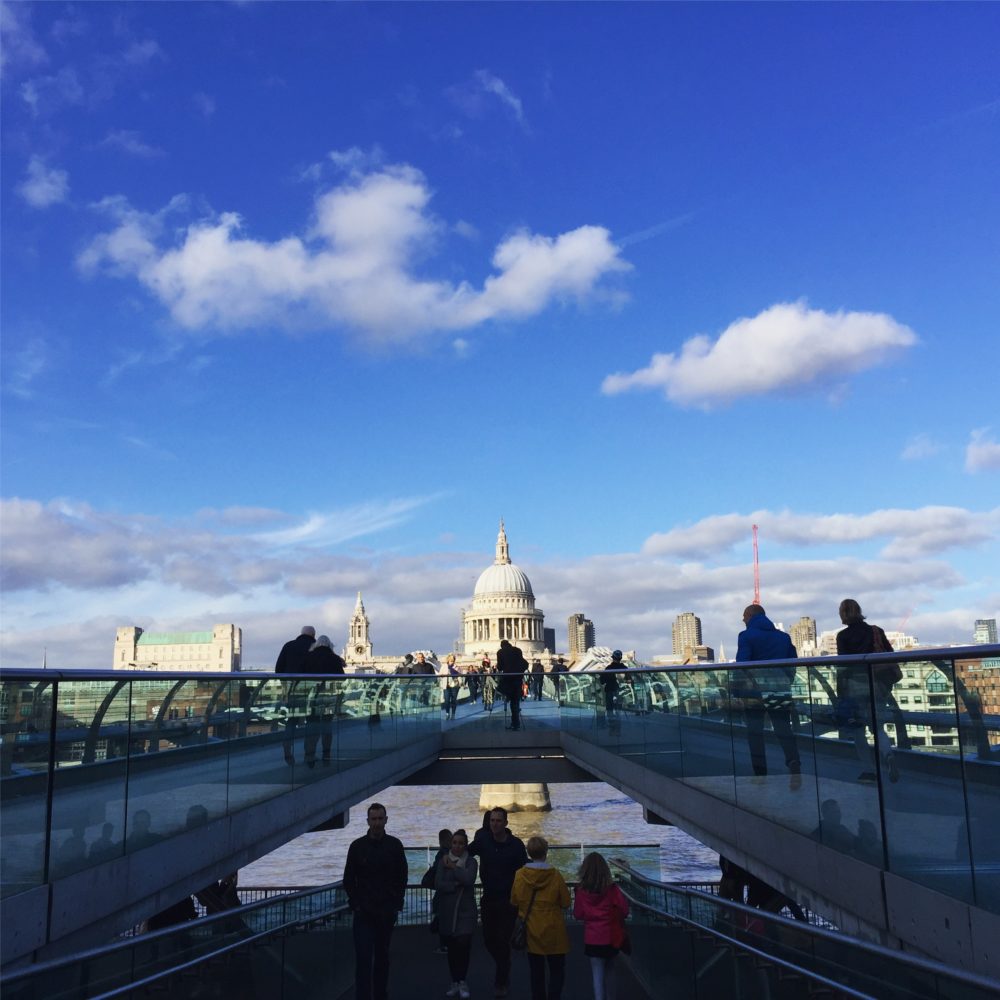 Making the most of fresh air at the weekends was key. The real highlight was sunny dawns in the shire. Let's not think about the evenings closing in just yet. Misty and dewy autumnal mornings were this months way the countryside charmed us.
In our 4 months here we haven't actually been on many rambles, preferring to go running. So with wet ground the walking boots and wellies were dug out! The start of autumn has been really rather lovely.
October brought with it a manic travel schedule… Two solid weeks of travel! Photos limited to plane and office windows. Having a flight most days (sometimes 2) curtailed any hope of exploratory evening runs!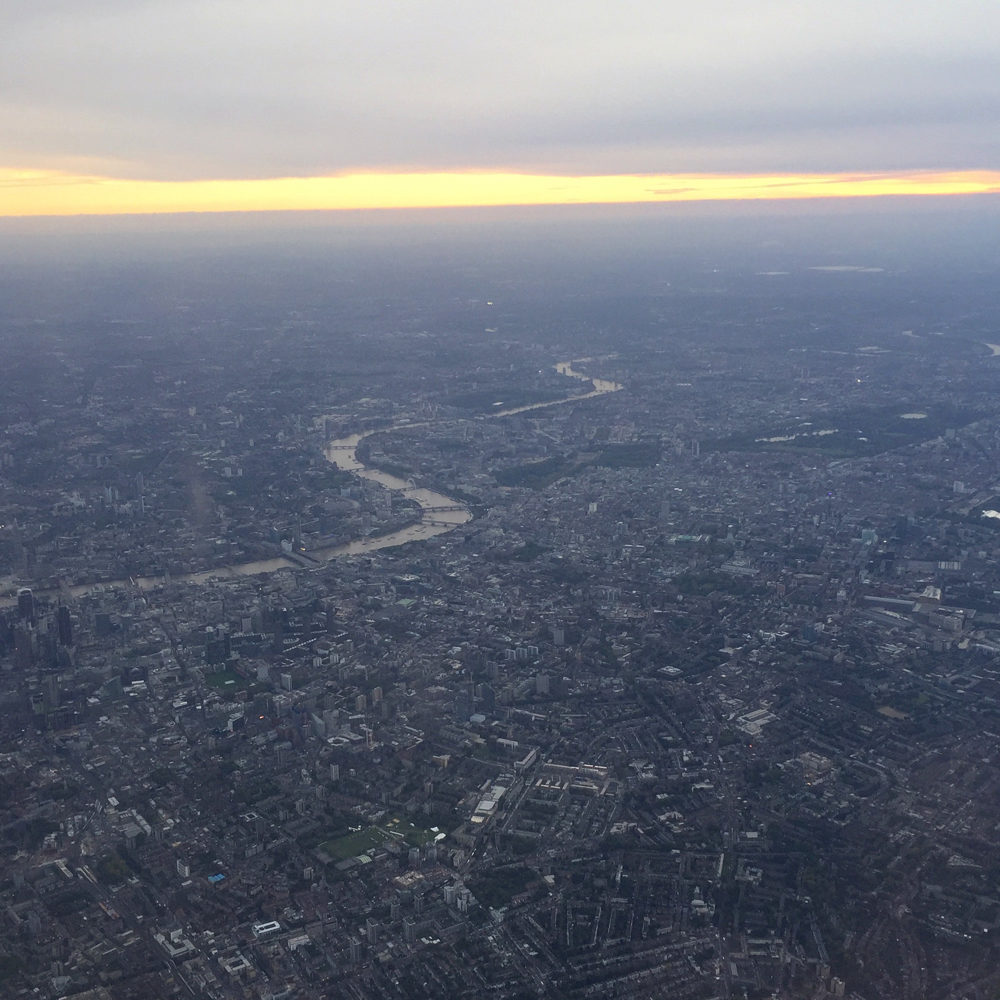 I love travelling but: 9 flights, 2 cross (under) channel trains, 1 bus and countless taxis in 9 working days? Covering 6 countries (1 twice) in 5 hotels (1 twice). A bit much really! Lots of work, lots. But I love my job. And my colleagues are the best.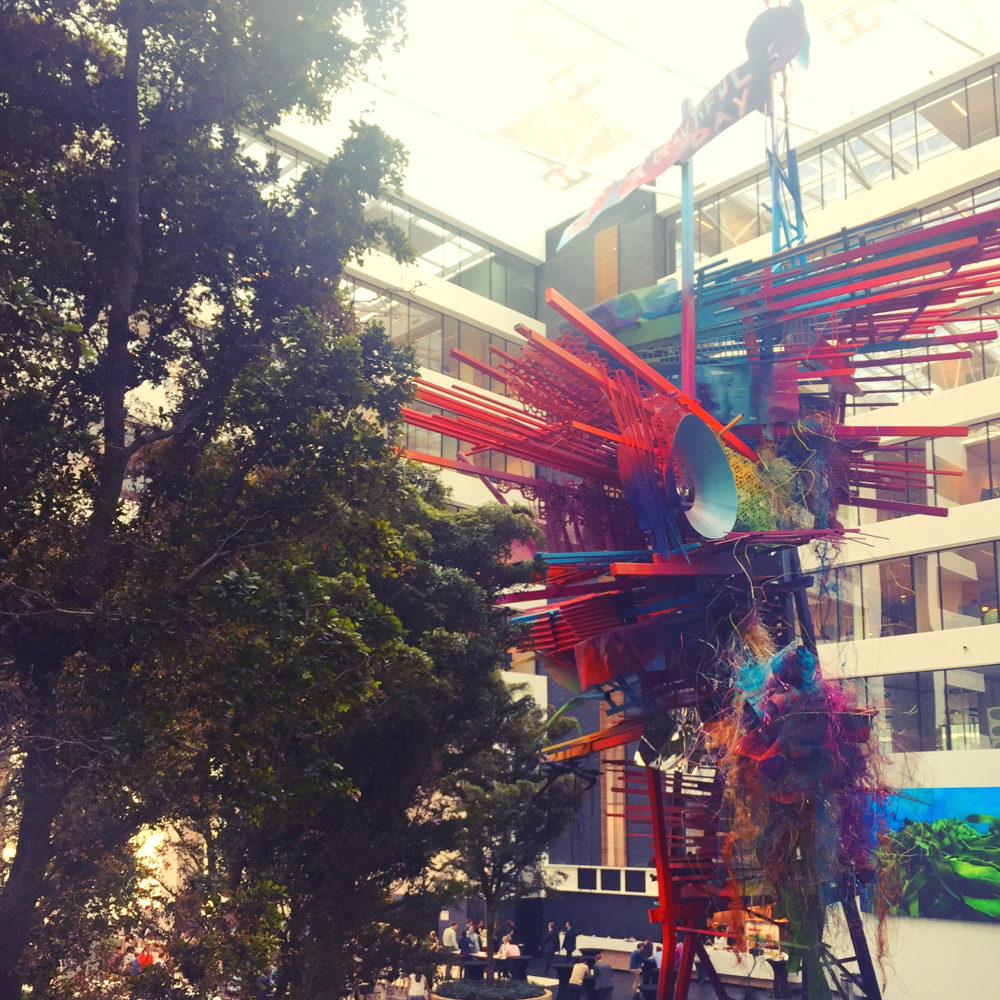 Brussels was low-key but rewarding. A fancy office atrium and I assure you it is hard to concentrate on the meeting when the board room overlooks the airport runway!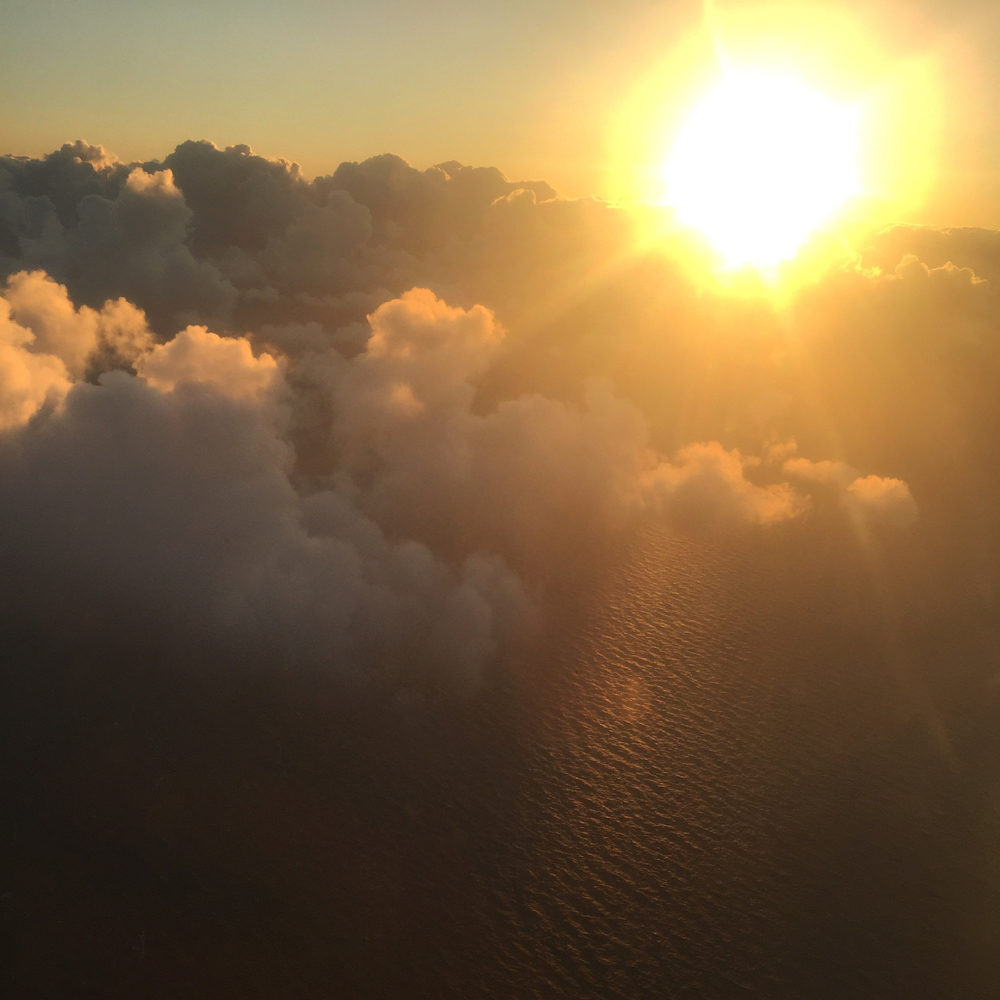 Amsterdam was smart – our office there is the smartest building in the world! It rubbed off on us. Better still was the tasting menu we were treated to at Incanto! Even the hotel was better than the standard business offering – a really good Hyatt Regency.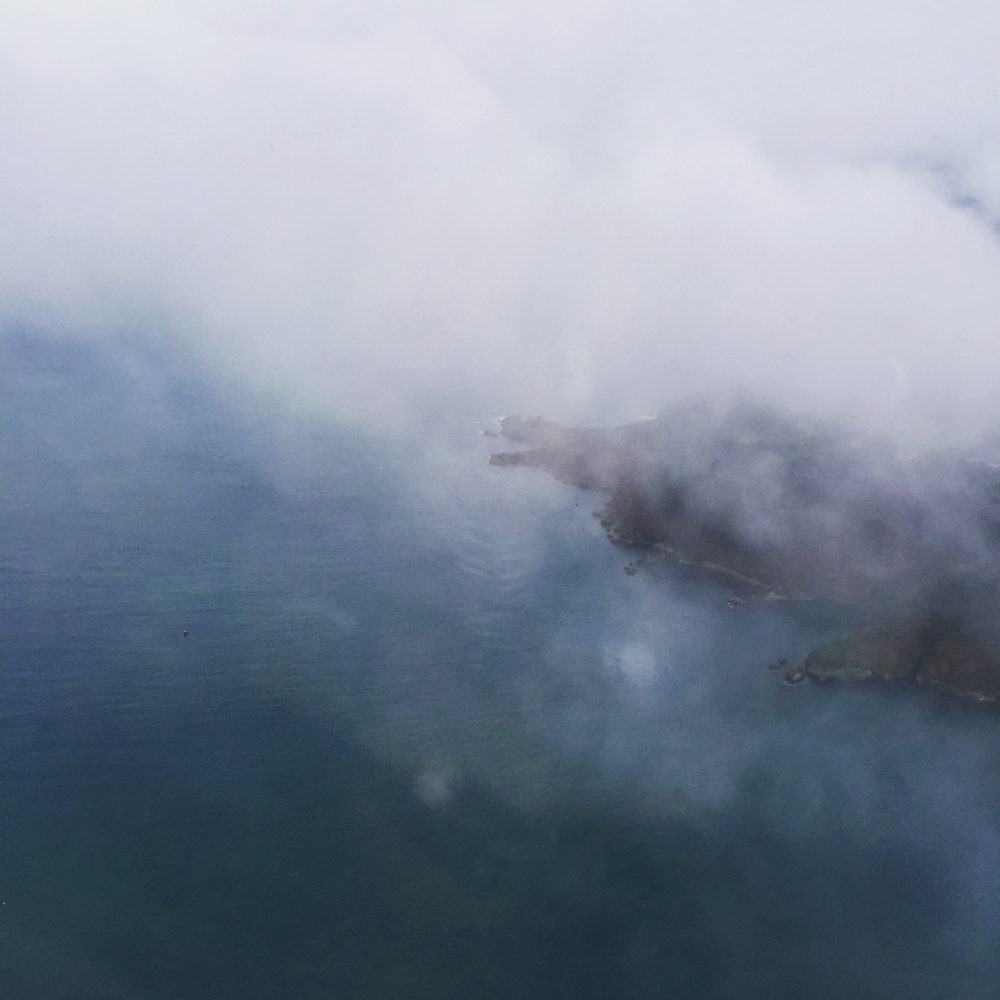 The Channel Islands were bleak and wintry. The teeny hopper planes weren't so bad. Boarding 48 people is quick – all three flights landed early. Highlight of the trip was supper at Shaun Rankin's Ormer. Excellent crab and pork, a feast!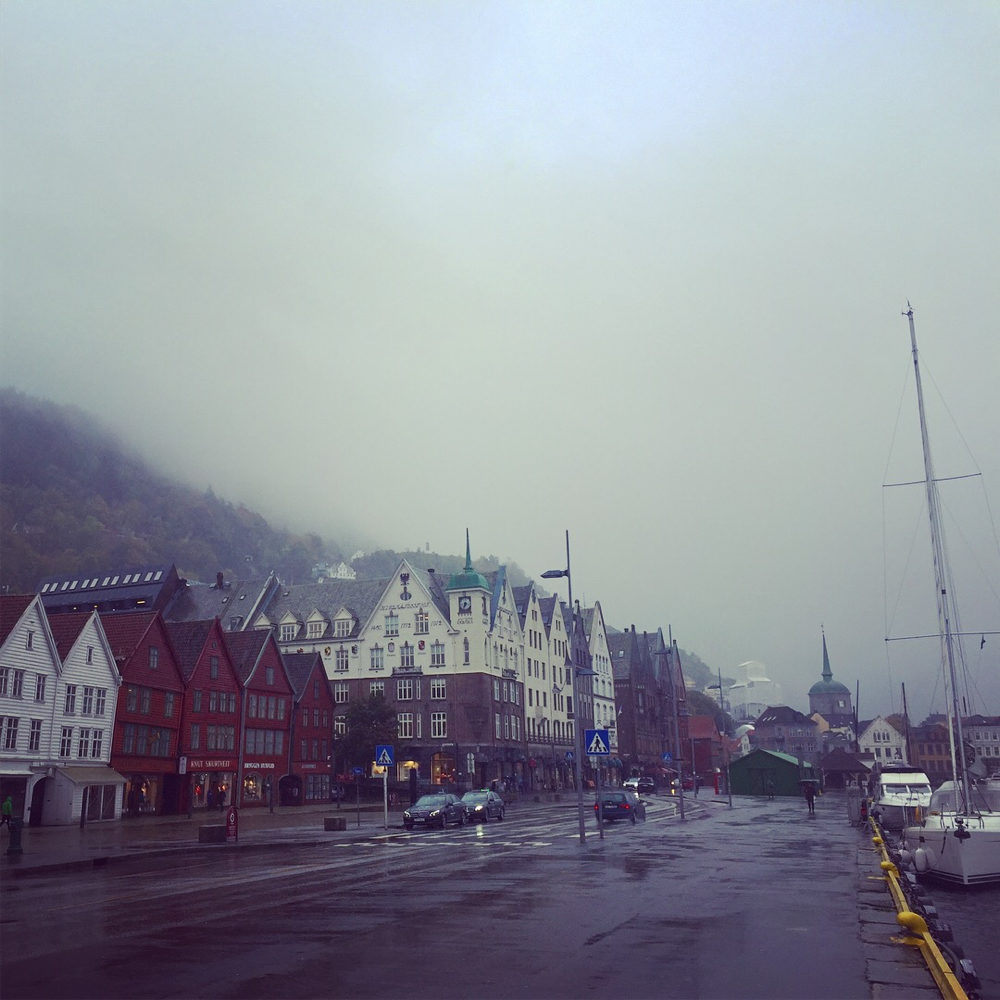 Norway and Copenhagen were wet, monsoonally so! The office in Bergen has a magical fjord view, I will return in summer. For variation from the Michelin * above, in Bergen I chose McDonalds… Sometimes fast-food can't be beaten between meetings. Randomly in ordering orange juice I discovered an orange is called an apple in Norwegian!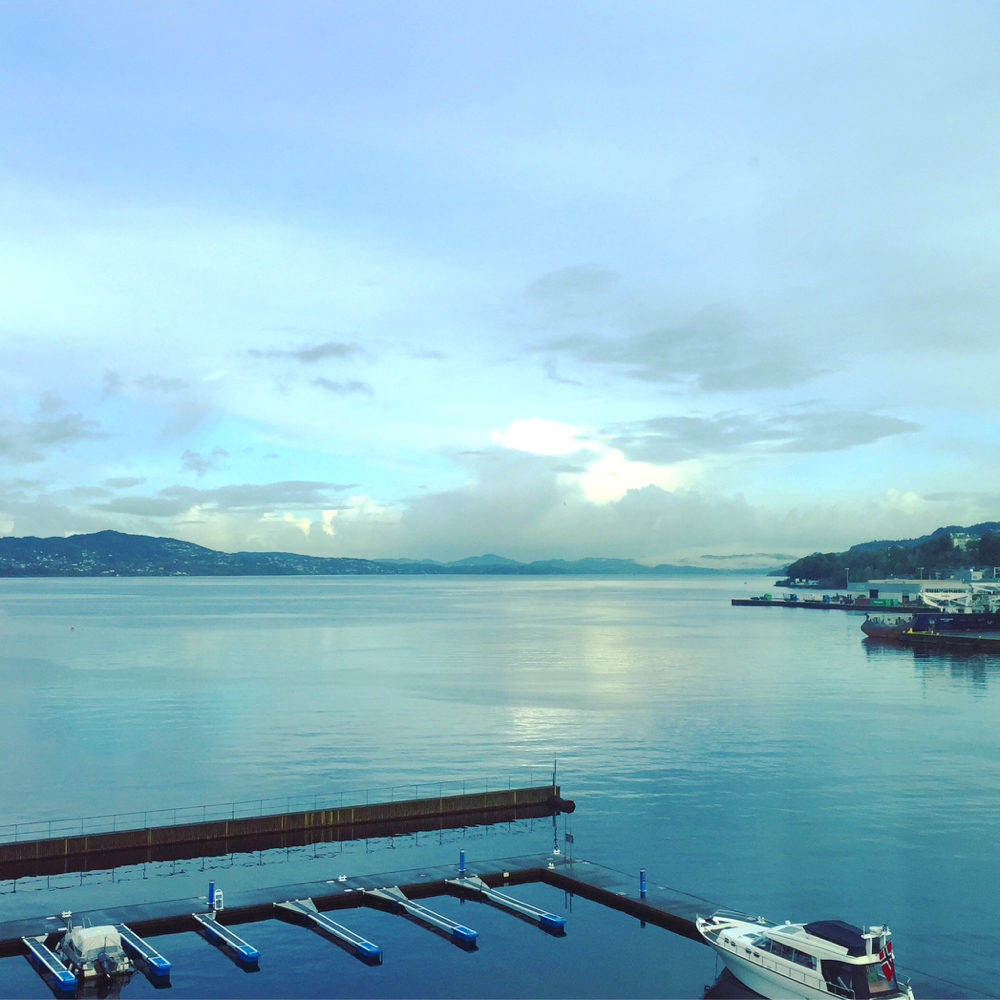 The cows also came back home to the meadow in October! They seem to remember they like hanging out at the end of the garden??.. Something about apples?
And what better way to end a couple of months of non-stop business travel than by having a long weekend in my beloved Cornwall on the coastal path with Mr P who is also back from his travels. Bliss.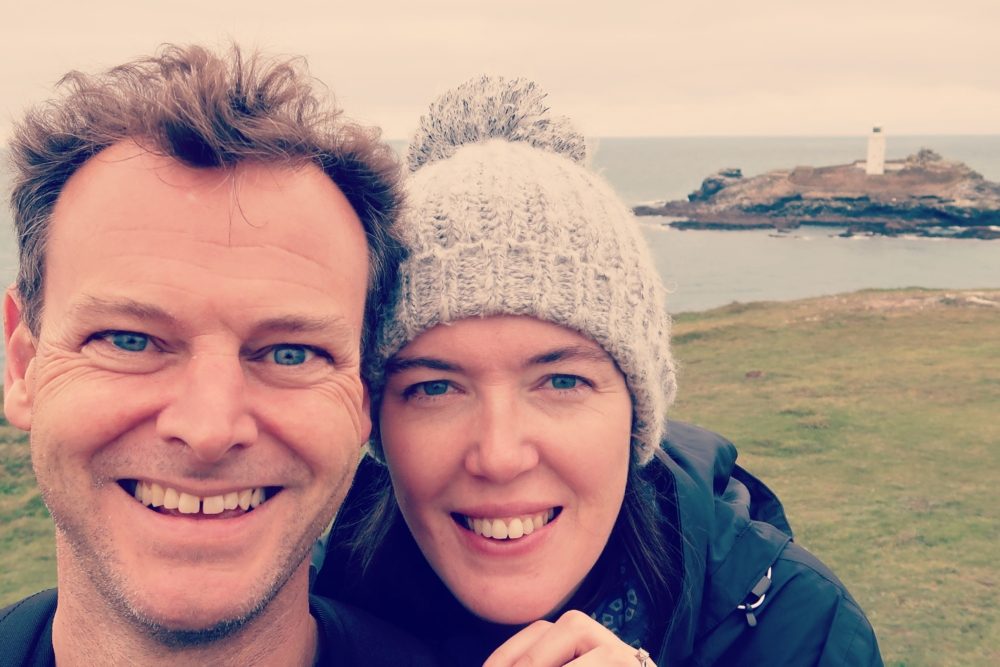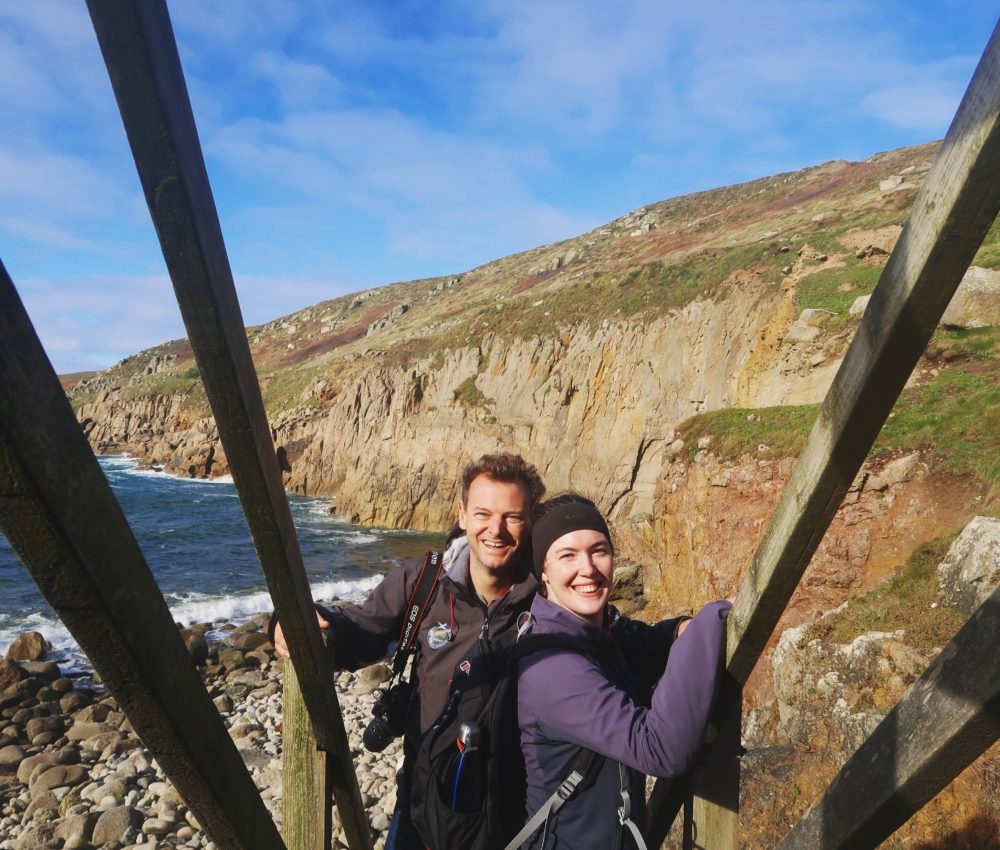 Can I get excited about Christmas now that October is complete?…