Where has the time gone since we were special guests at Cliveden House? Somehow I neglected to write my post about the charming Astor Grill. It's one of those places that I wish was just at the end of my road at home. Maybe just a little bit further away, for a nice stroll through the countryside? It is the perfect mix of relaxed and luxurious and an excellent place for an end of week supper. I remembered I hadn't written it when I was pondering winter suppers and where we might take my father for an important birthday this November…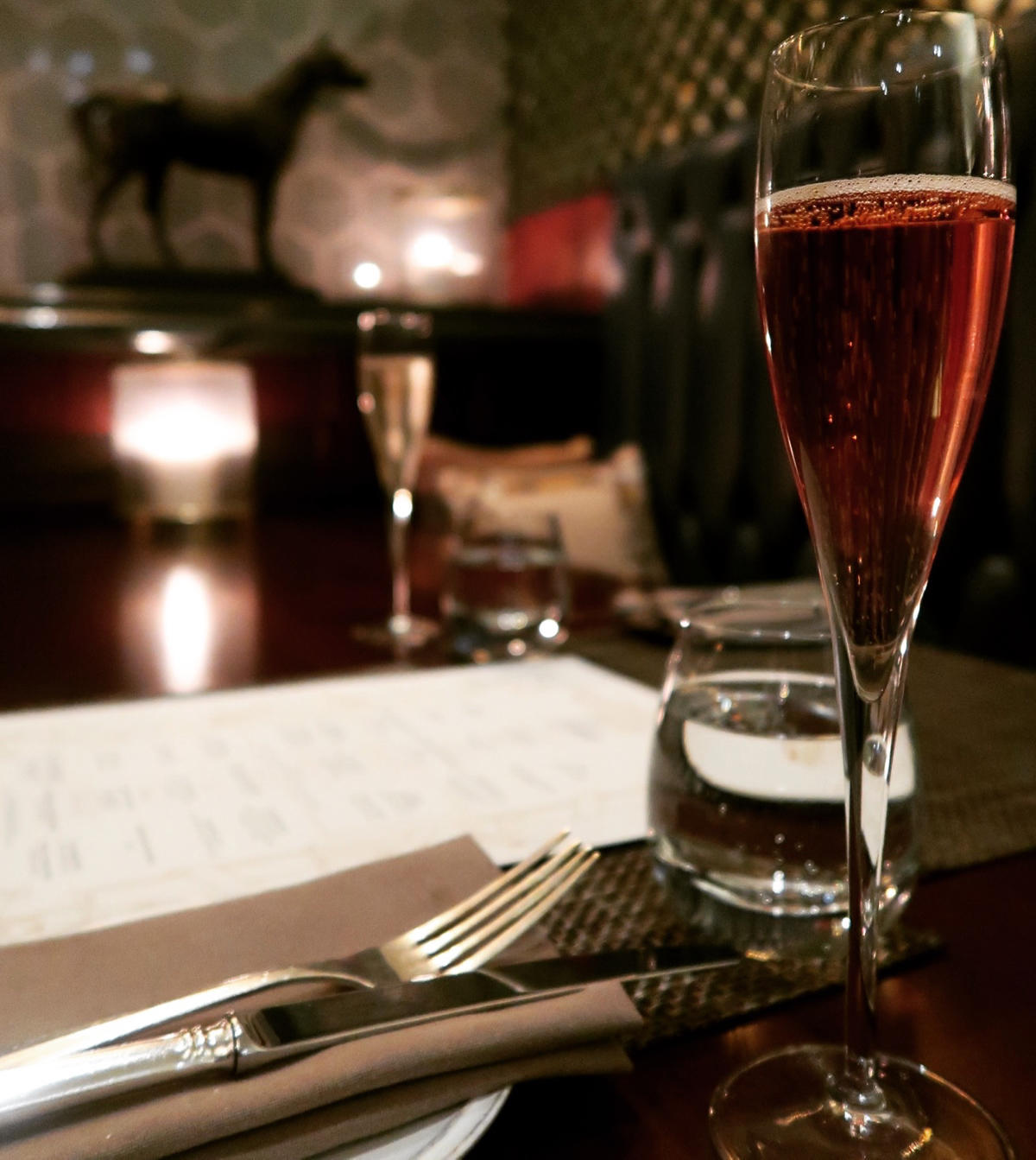 Previously the club room for guests of Cliveden House, during the hotel restoration it was relaunched as the Astor Grill. Bookings are needed if you aren't staying at the hotel, the same as for the André Garrett restaurant. Monsieur G oversees the menu here too…
As we were there in the winter we dined inside. However in the summer there is ample seating in the courtyard at the foot of the bell tower. Inside is sumptuous and unique – sitting in a horse box with food far superior to a nose bag! The legs of the table are carved as horse legs. Excellent music playing which felt in keeping with the surroundings – Parov Stelar. A thick curtain at the door kept out any draft and added to the decor. Country casual, but chic too!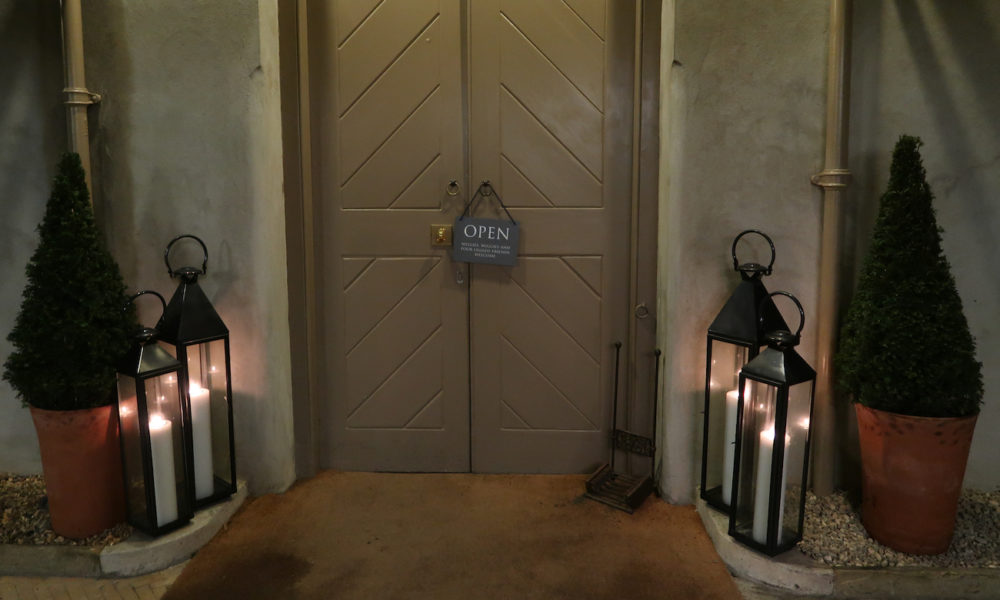 What really stood out was the attentive service. Front of house clearly has a glittering future in hotel management as he was excellent. Whilst this is Cliveden's casual option, the same exemplary standards are found as in the sumptuous main house.
We started with fizz and little sharing dishes – it was offered, we weren't saying no! No need to even choose! The menu is fantastic.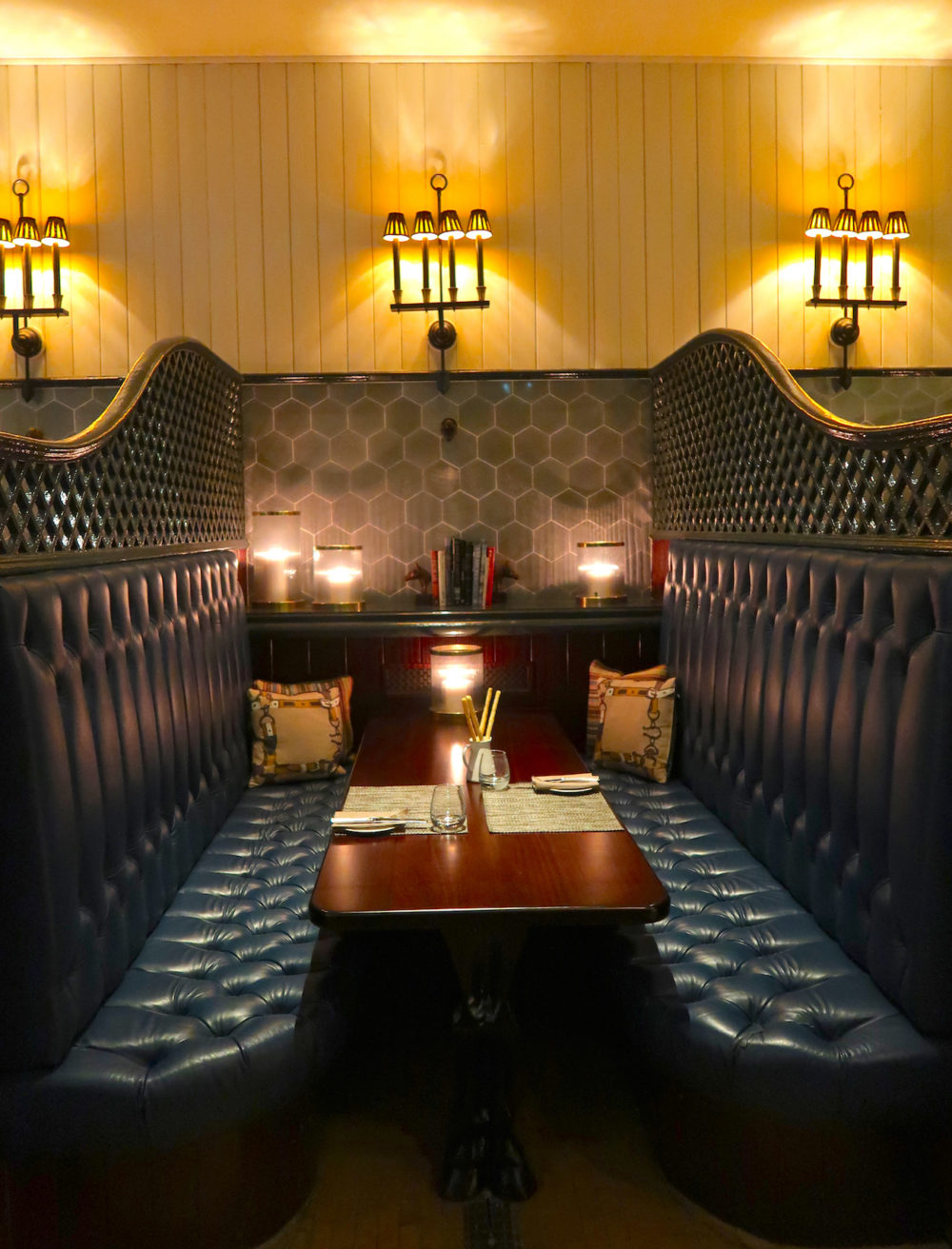 Don't expect less interesting food because you are dining casually. And certainly don't think the wine list will be any less splendid either! We spotted a bottle of Camel Valley on the list, rarely seen outside Cornwall and immediately picked it. It was an excellent choice to go alongside seabass ceviche and mushrooms on toast followed by lobster and chips! Each of the dishes was hearty in size and superb in taste. Somehow Mr P kept back space for the chocolate fondant that he was persuaded he needed by the charming front of house! So good was it that dairy free me even had the tiniest little taste just to keep everyone happy! And yes, it was delicious!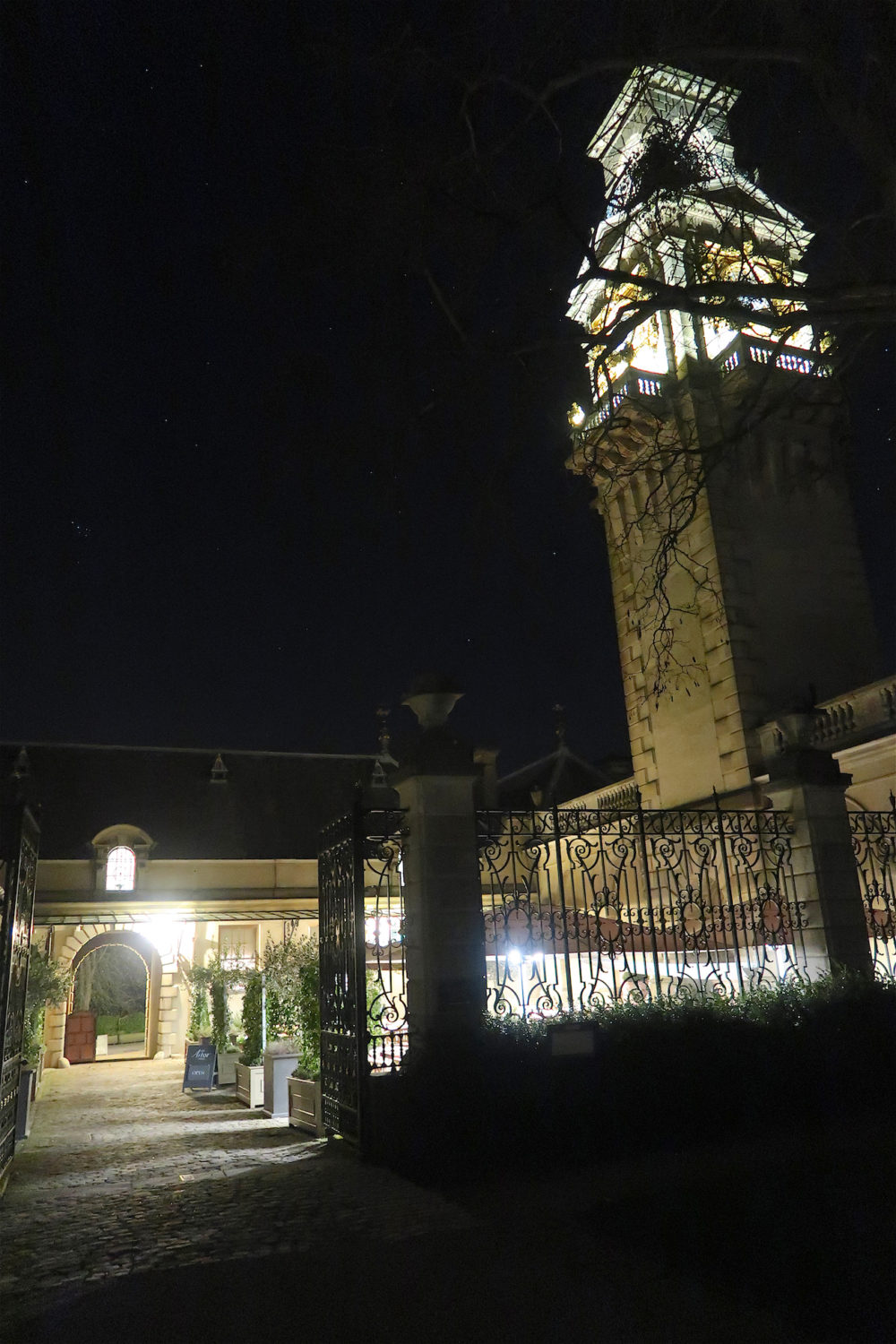 We had dined at The Kitchen at Chewton Glen earlier the same week. It was very pleasant to try the more informal offerings at both hotels. They are very different yet perfectly suited to the surroundings and guests of each hotel. I think all hotels could wise up in this way. Informal dining can be as much of a luxury if it's done well!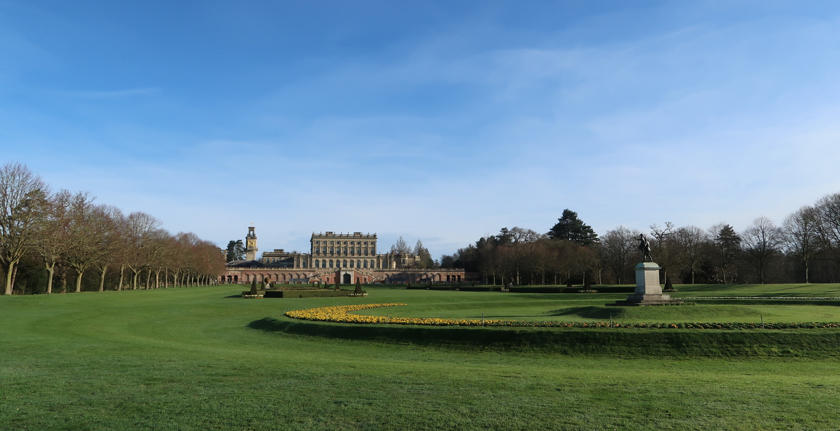 No food pictures because we were busy enjoying the evening. Laid back luxury dining from André Garrett doesn't need pictures to tempt you! It was far too relaxed to pull out a camera and snap! Low key winter dining loveliness!
And Daddy, if you like what you see, let me know and I'll book us in for your birthday!
We were guests of Cliveden House and the Astor Grill.