This summer because of country life, we have not travelled as much as usual. Being blissfully holed up in our new home in the country meant we didn't want to. We just booked our December getaway and I said to Mr P (only half-joking) that I wasn't sure I wanted to be away from home for 10 nights! ? When we moved here, I thought I would miss our lovely Southampton home but I have barely thought of it!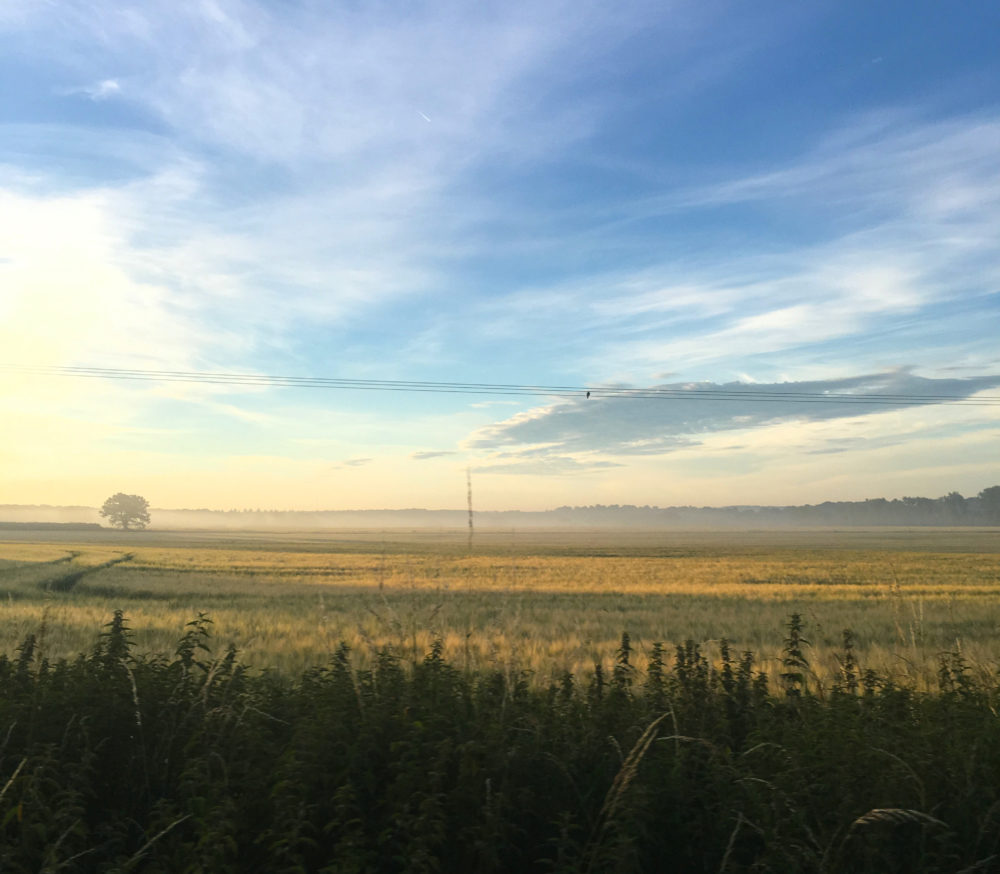 At night there is no sound, well apart from the cows mooing to find each other in the dark. There's absolutely no light come to think of it either. Torches are always kept in my handbags and by the front door these days. Incredibly though in 75 minutes I can be at my desk in the centre of London.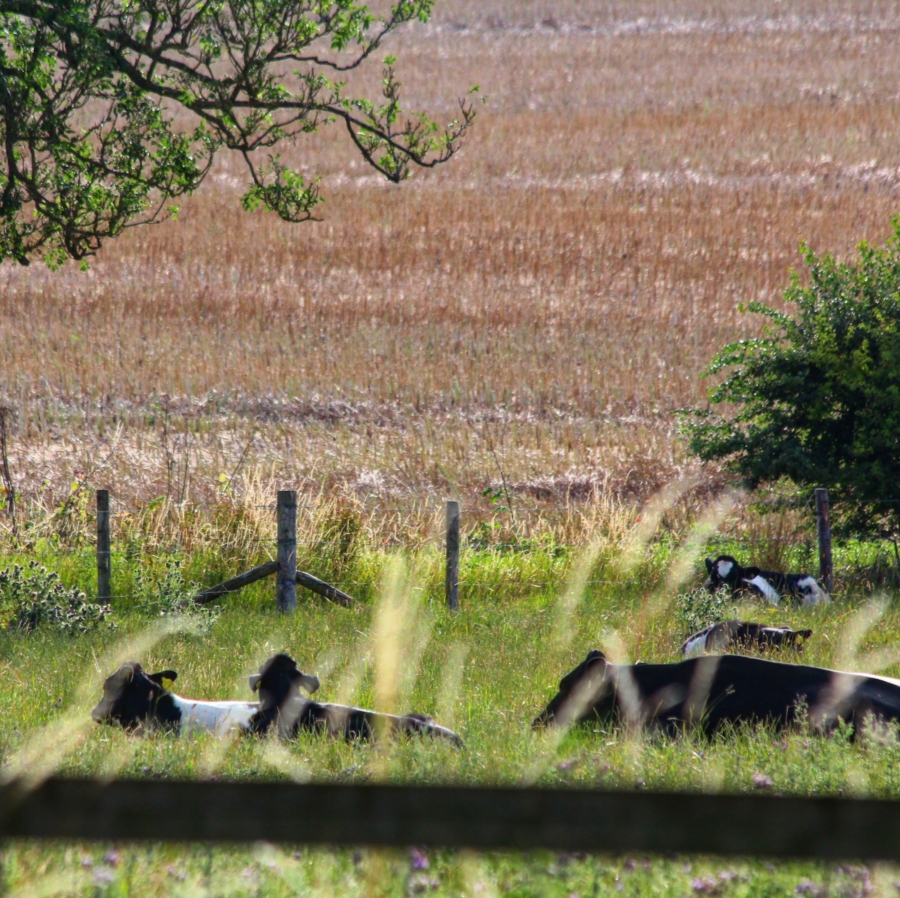 That, I must say, really does seem to be the best of both worlds! All worlds in fact – as it is still only 30 minutes to get to sailing! And we see more of our friends than before which is another great bonus!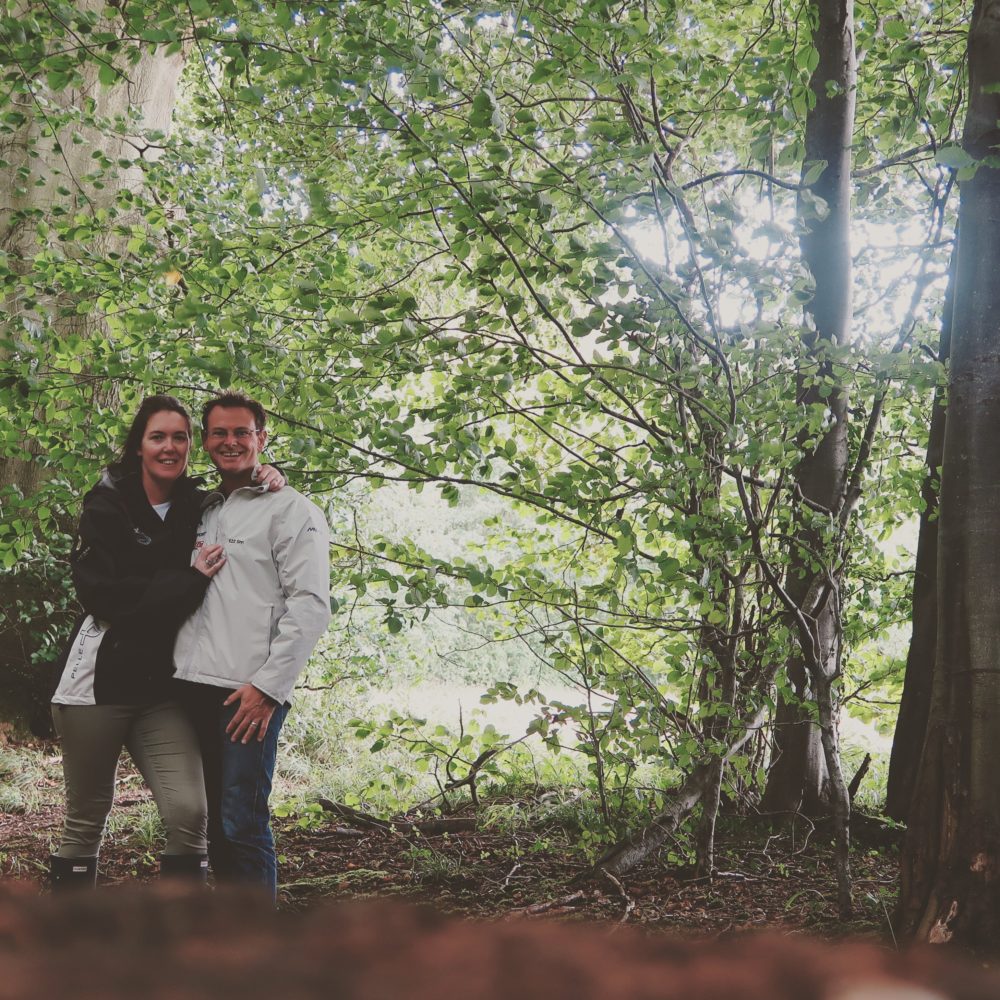 But what's so good about it? Well let me tell you…
Trudging to London is no longer a chore
South Western Railway and Network Rail have been doing their best to make me hate it with daily delays morning and night… But I can be at my desk so much quicker even with delays. Better still it's always possible to get a seat on the train and parking at the station is free. We spend less time on the train than many who use the underground to get to work from the suburbs!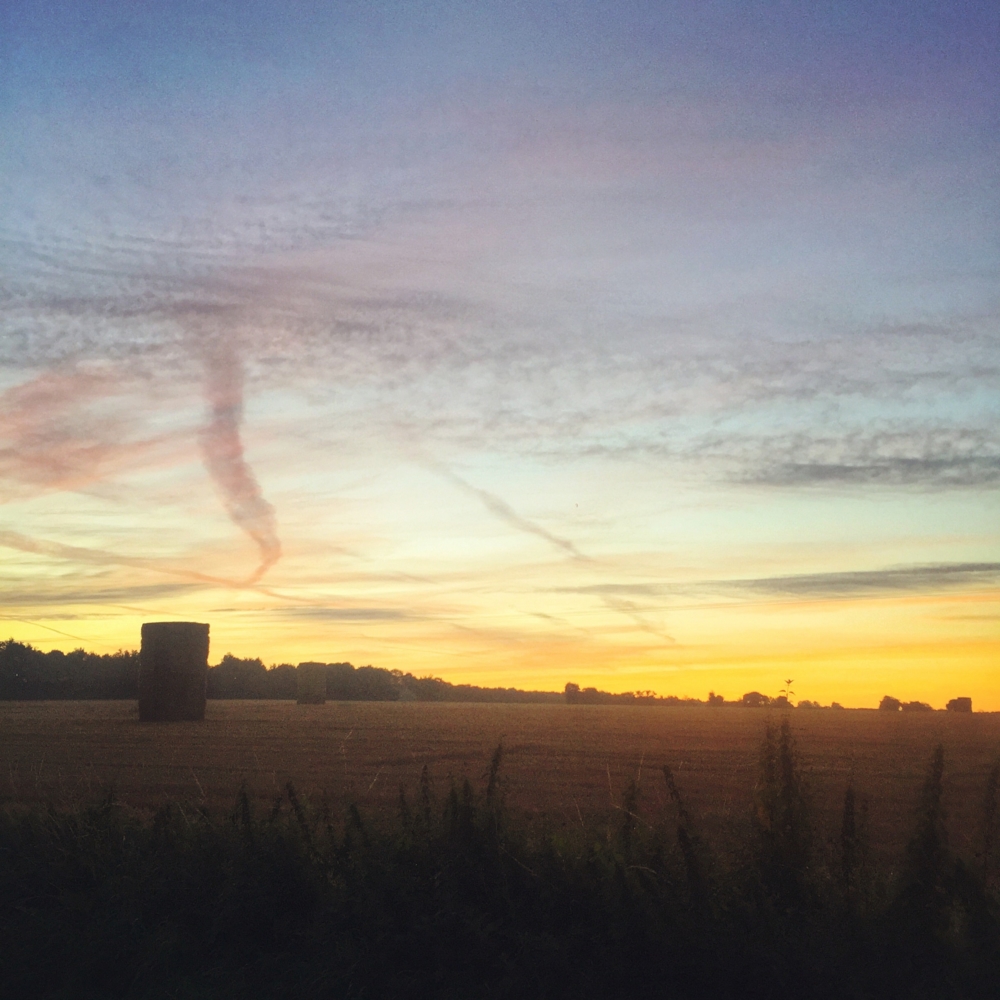 I'm still amazed how rural home is when it is so close to the city. It's surreal to park next to a field of wheat and watch the sunrise then trundle into the humdrum of town! And because we are closer to the city we can enjoy supper out after work and still be home at a reasonable time. And the Heathrow commute is so quick! Although we have both gone off business travel!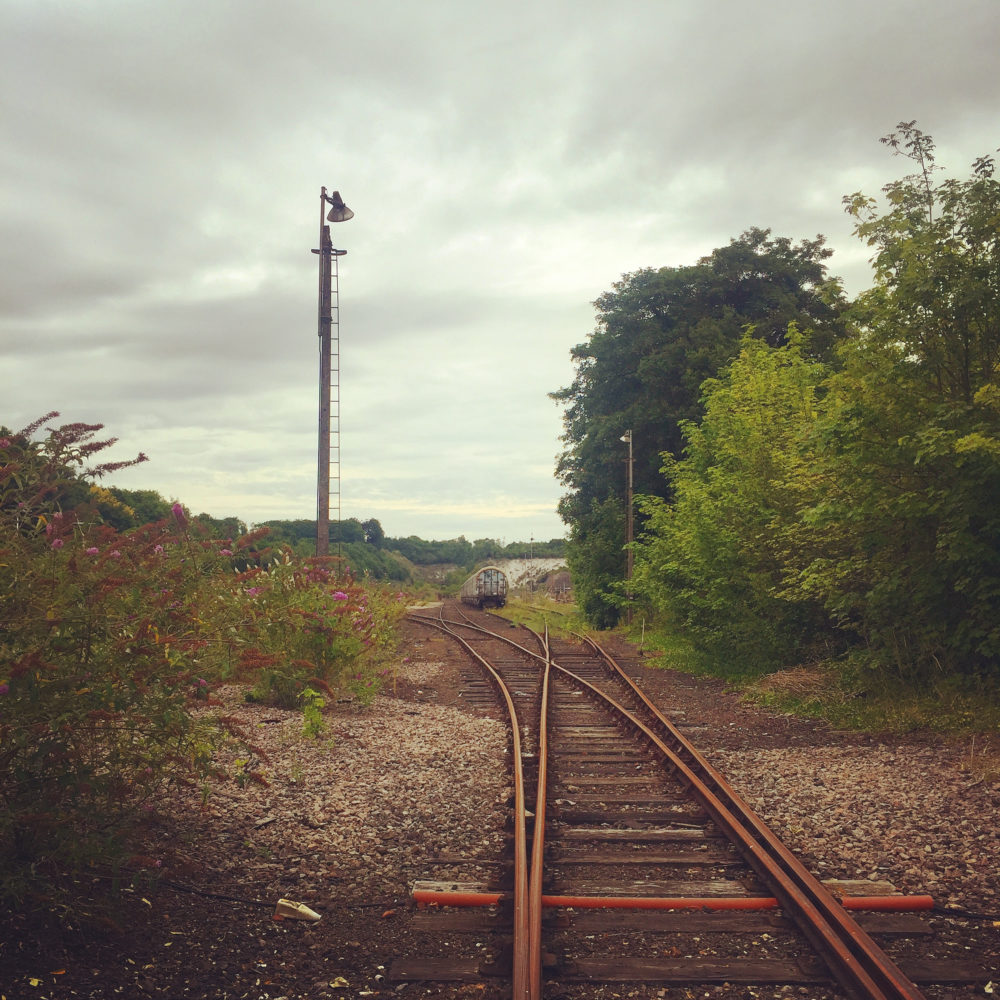 I feel safe
Mr P was away on business for the first time since we moved last week. He'd somehow managed a 4 month break from the normal weekly trip somewhere or another. I used to sleep so badly when home alone. He'd get back from a trip and my eyes would be aching for my first proper nights sleep. In the new home I sleep like a log.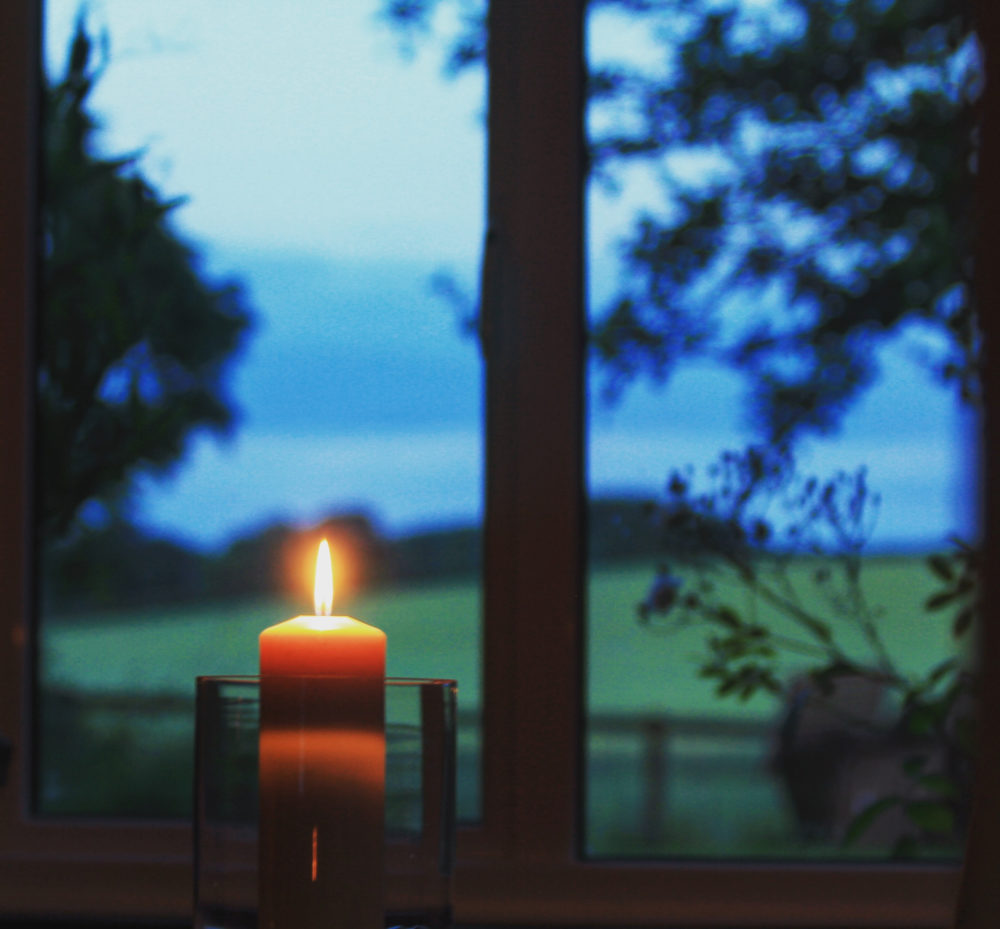 Even home alone! We have a fancy alarm system but there's a real sense of security even without it. It would be easy to get complacent here and forget to lock doors and windows. In fact we left the car unlocked for a week by accident!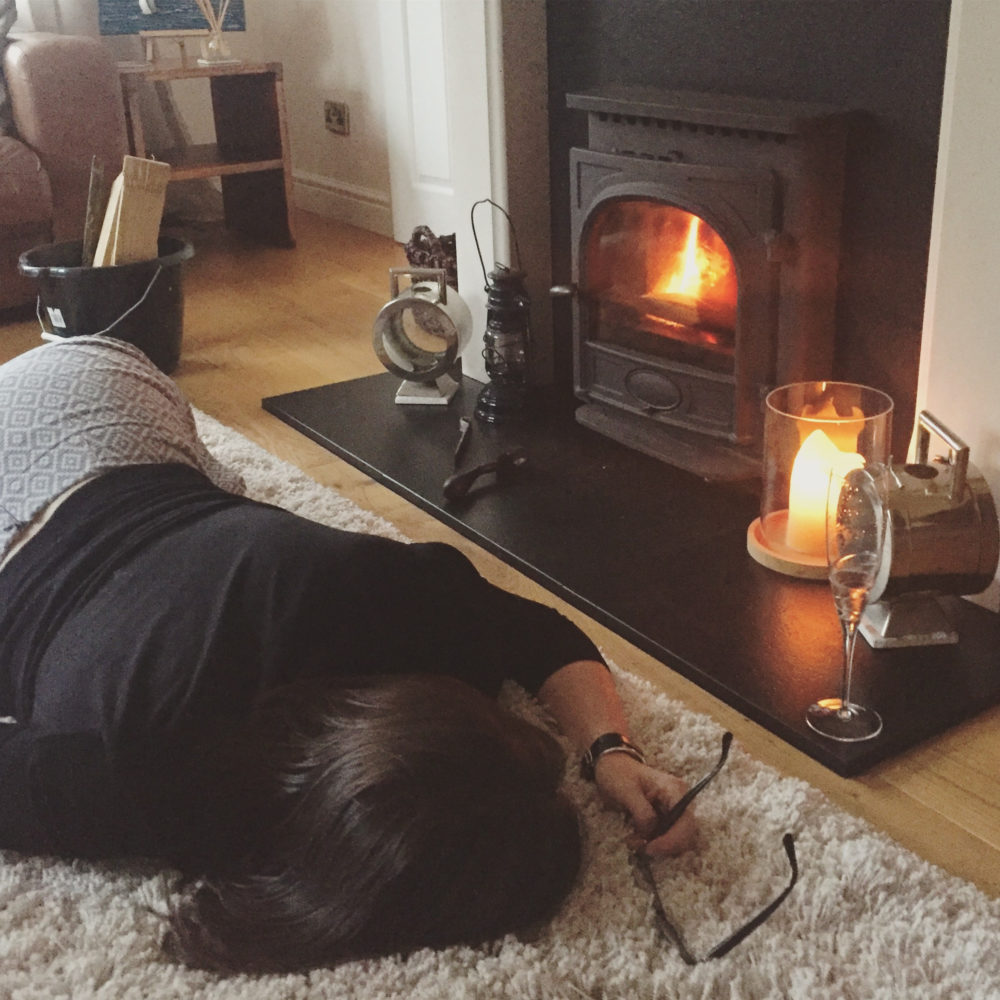 Peace, quiet and privacy
It's silent at night, apart from the cows. And in the daytime the birdsong and sounds of cows eating grass are deafening. Relatively speaking. We have some train noise, but that's a fair price to pay for living in a commuter village. There's no car horns or police sirens. The cows are pretty inquisitive, but I don't begrudge their wet little noses at the end of the garden!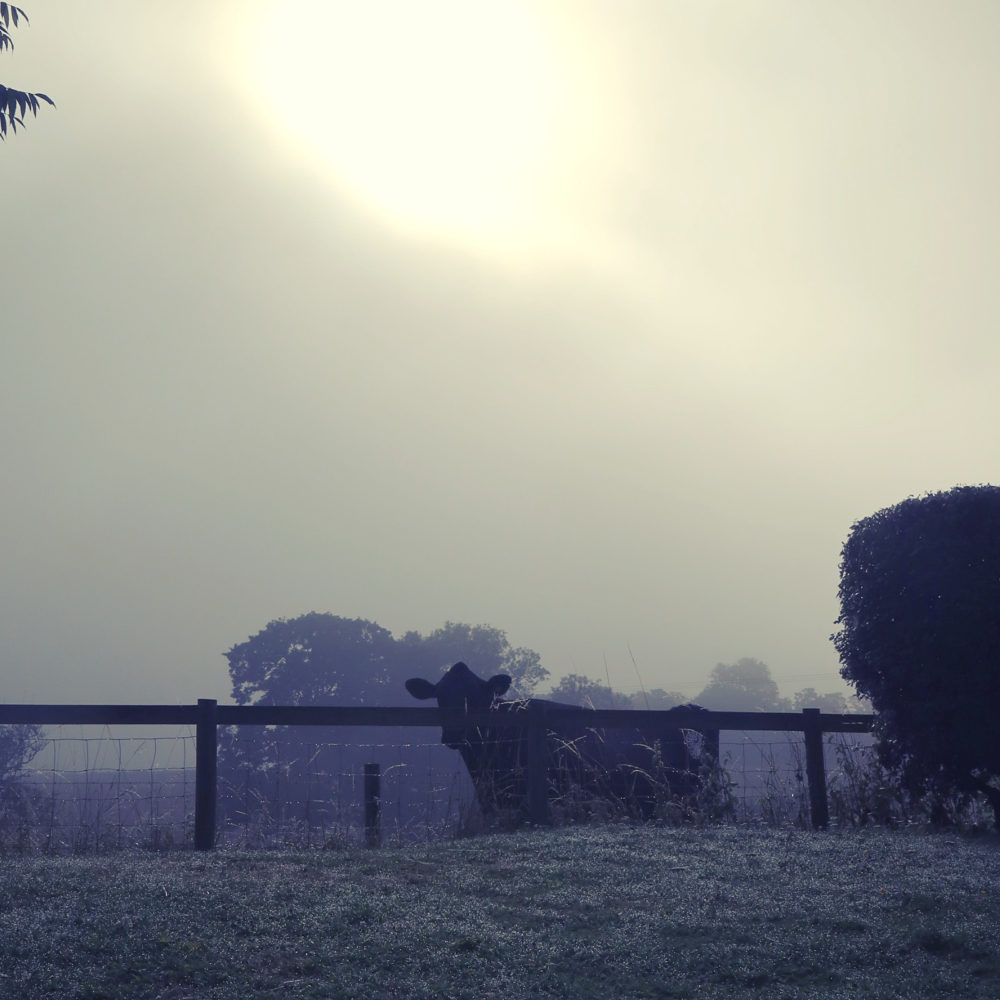 Our neighbour promises that on Christmas day we'll miss the distant sound of the tracks when the trains aren't running! The house looks out over fields and there's space between us and the neighbours. The privacy is excellent. And it's just so tranquil and peaceful. We stayed in London a few times in August and I struggled to sleep – even with good double glazing. The constant hum of the city was like developing tinnitus.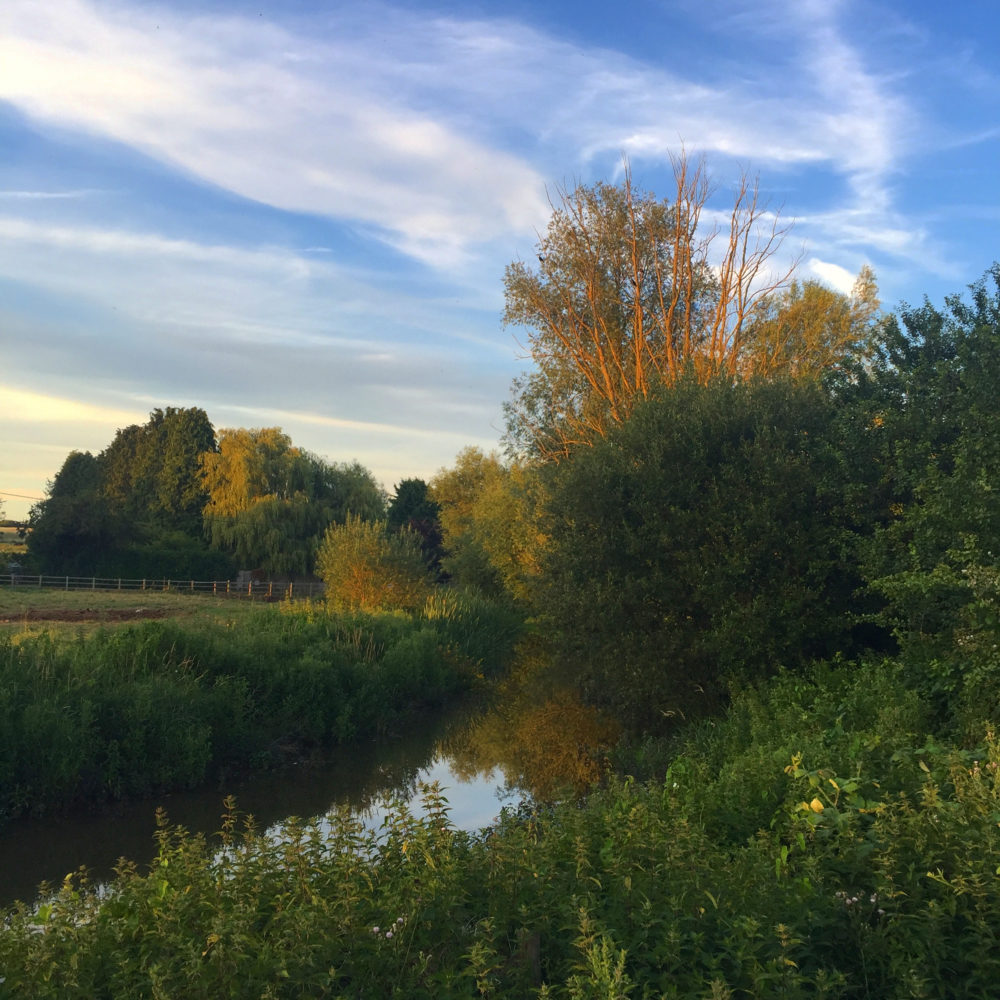 Extra space is a blessing
It's not like we were short of space before. But now we have outside space aplenty too. We are just not used to all this garden. Or the views across farmland! Our garden furniture looks pretty pathetic I must say! I loved the fact that at our house-warming we had 60 adults and children in the garden and there was space for so many more.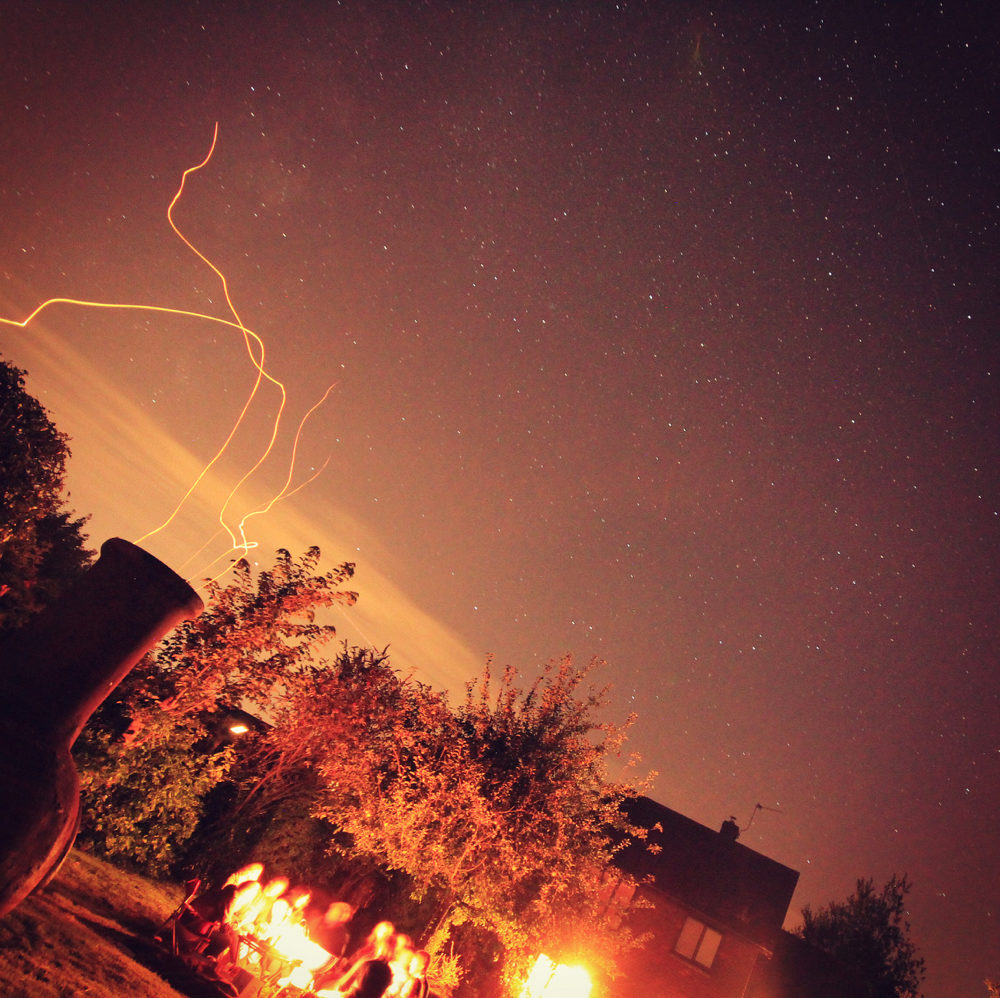 And with space you don't disturb your neighbours even if you have a camp fire at 1am! Space to Mr P also means power tools ? And gardening which thankfully he seems to have taken to well. The more you cut down the more there is to burn! Kid in a toy shop!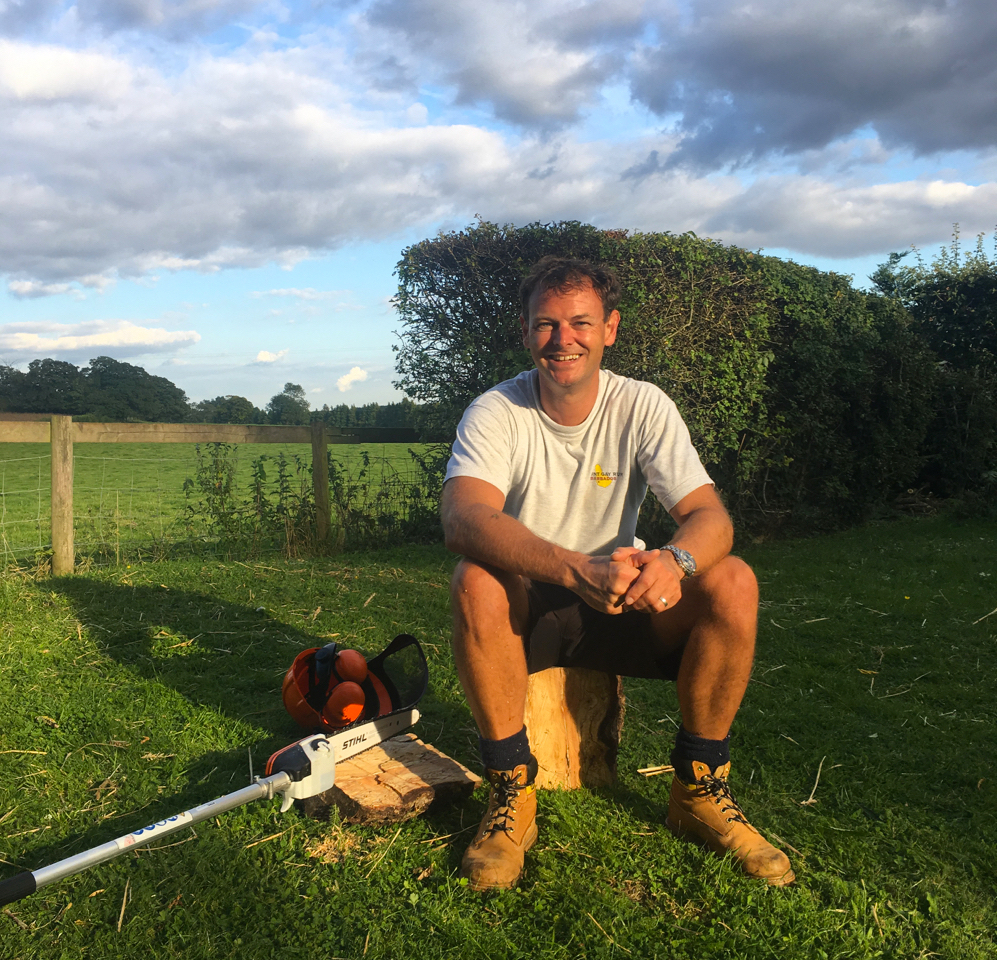 More friends and friendly neighbours
In a village everyone is friendly. We didn't speak to our old city neighbours in ten years. But here in 'the village' we hang out with the other 30 and 40 somethings in the pub or at dinner parties. And we already know all our neighbours. In fact they've got our keys in case of disaster.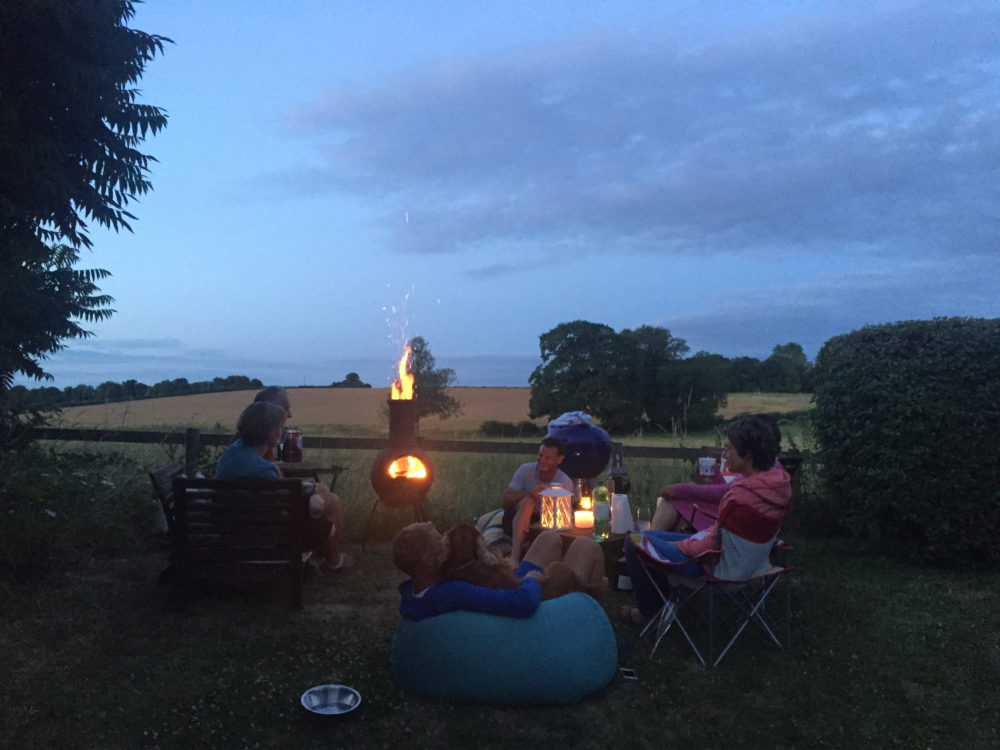 Everyone wants to help – be it suggestions for builders, wood/oil-sellers, who to watch out for, where to stand on the station platform… Meeting everyone, it's clear they've moved here for similar reasons to us. We fit. And those that have been here 50 years remain blissfully happy! It's fun making new friends and it has given us a real sense of place and security.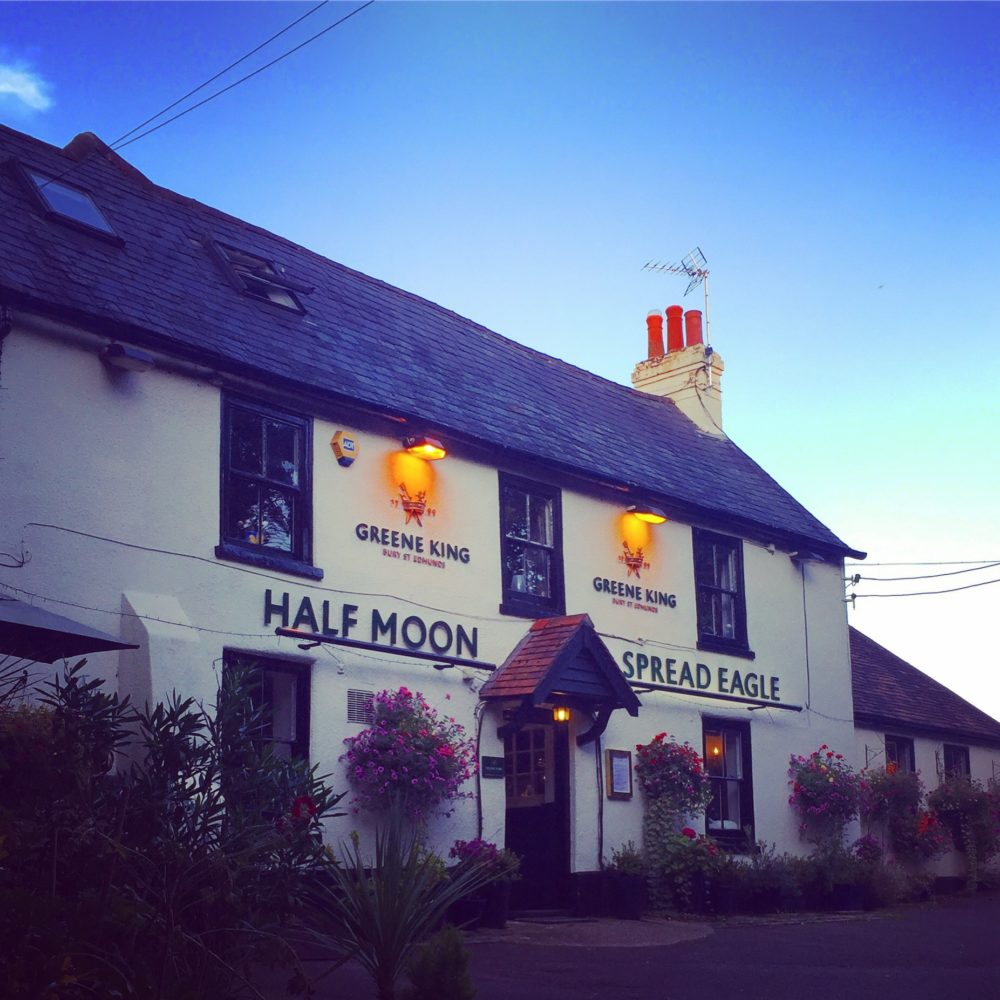 Run Forest run
Country life is getting me so much fitter. And with fitness, fresh air and countryside comes calmness. Friends have already noticed and I definitely feel sparkly! My runs are almost completely along footpaths and bridleways – not in between cars. The views are stunning. No more do I have to do the same lap of the same park. I can do a different route every time I run and it's always different. And if there's always something interesting to look at it suddenly becomes easy to run further and further.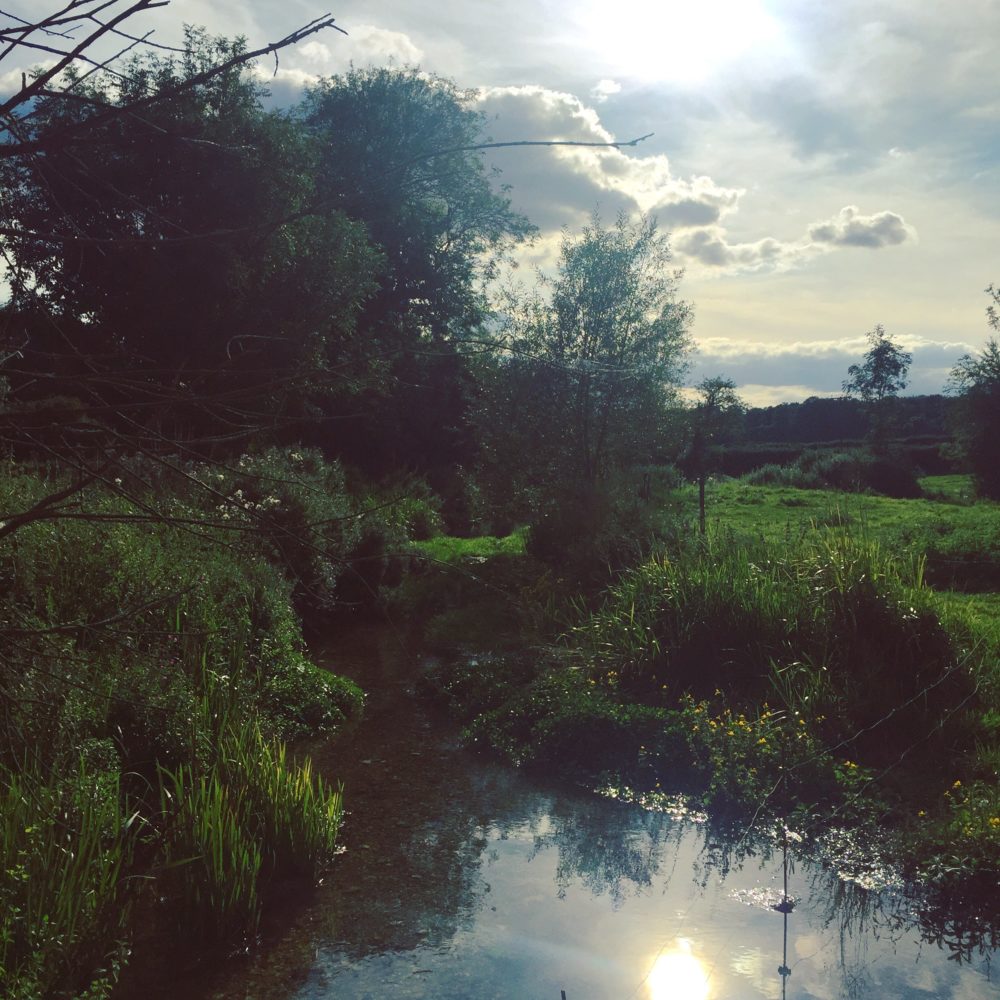 A few weeks back we did 7k exploring a new set of paths and then last week a 5k before breakfast because sunrise was just so spectacular. I love my working from home days as I'll start work pre-7am and then have an 8am run before getting back to work. So good for motivation and such an exhilarating environment to have on our doorstep.
All the animals
Even the spiders, which we are dealing with using a handheld Dyson! My favourite animals are the cows at the end of the garden. They're an inquisitive bunch and since we started showing interest in them (and feeding them apples from the garden) they've hung out almost permanently next to the garden boundary! One day they will work out how to use a stile ?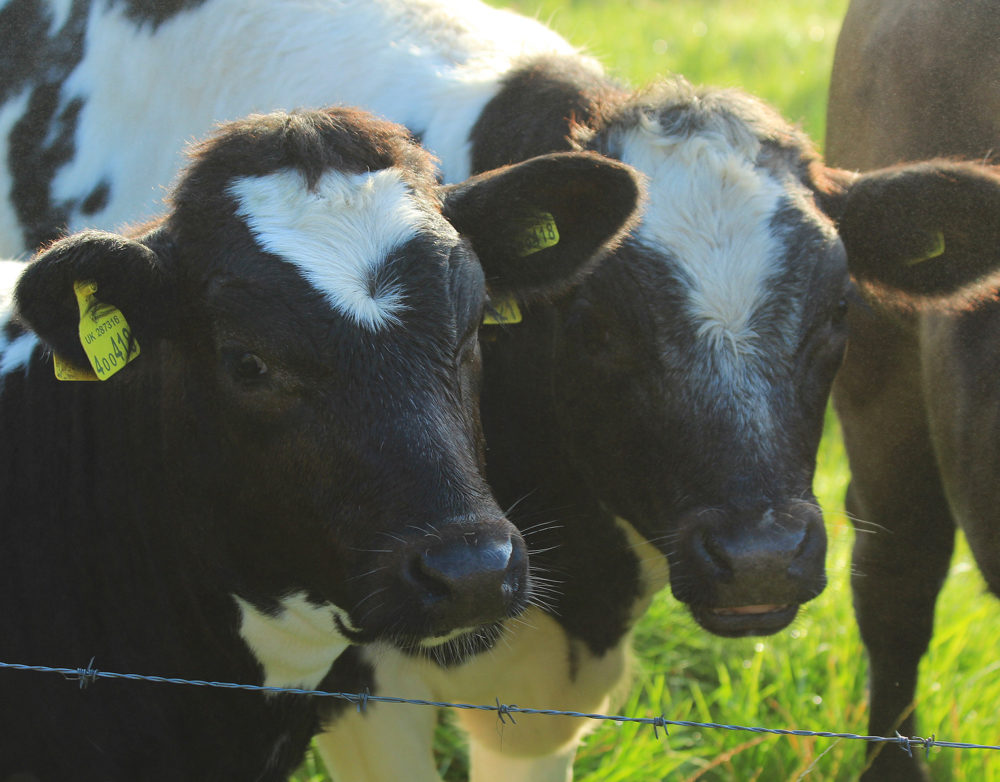 In the spring I hope there will be gorgeous calves! Bird life is also fascinating. Whether it is the little robin that bobs around, to the many many swallows, swifts and collared doves. There's also a red kite and a number of other birds of prey and they are very impressive to watch.

Air fresh enough to eat
Tough conference call, slight headache, just need a breather? Literally just opening the backdoor and taking a few deep breaths fixes you. There's something very soothing in edible fresh air and bird song, and a view. Sometimes I actually take my computer to the end of the garden to work. The air is so fresh, there's no pollution and just the smell of fertile fields.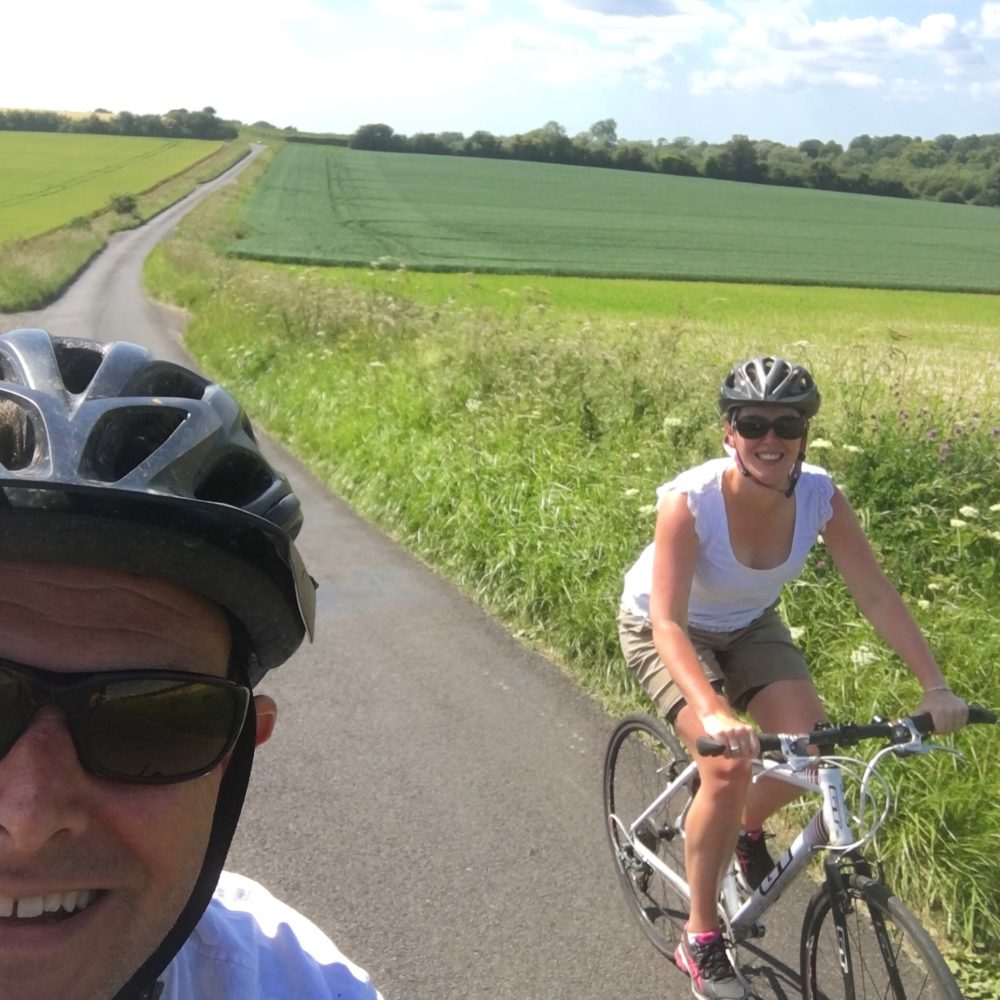 We live opposite a farm and backing on to a field of cows, so we do get flies and hay and things like that the moment we open the door too. But we've got used to that. And have a cleaner now too! Sunsets and sunrises are excellent as a result of the lack of city haze and watching the mist sweep in across the fields is mesmerising.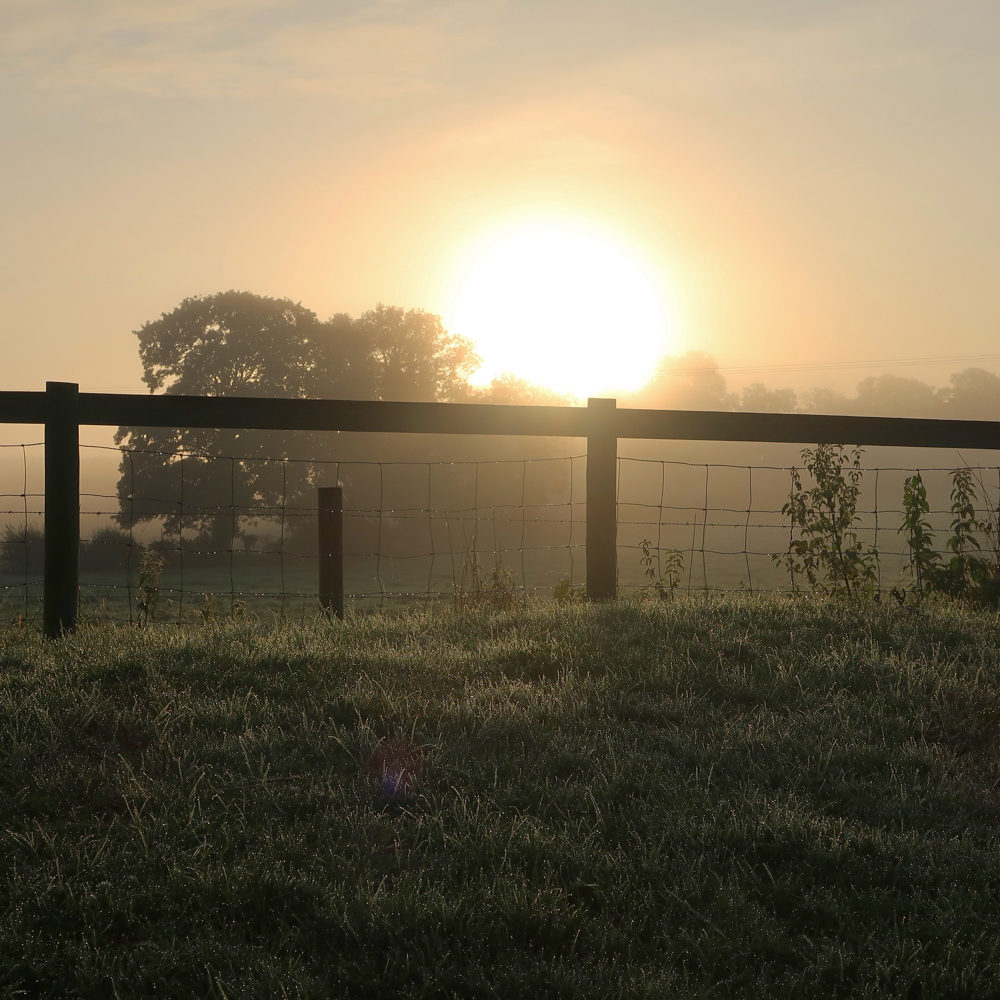 The seasons perpetually change
4 seasons a year, we all know that. But I never had the chance to realise that actually the seasons are on the change all the time. Just in 3 months we've seen such variety.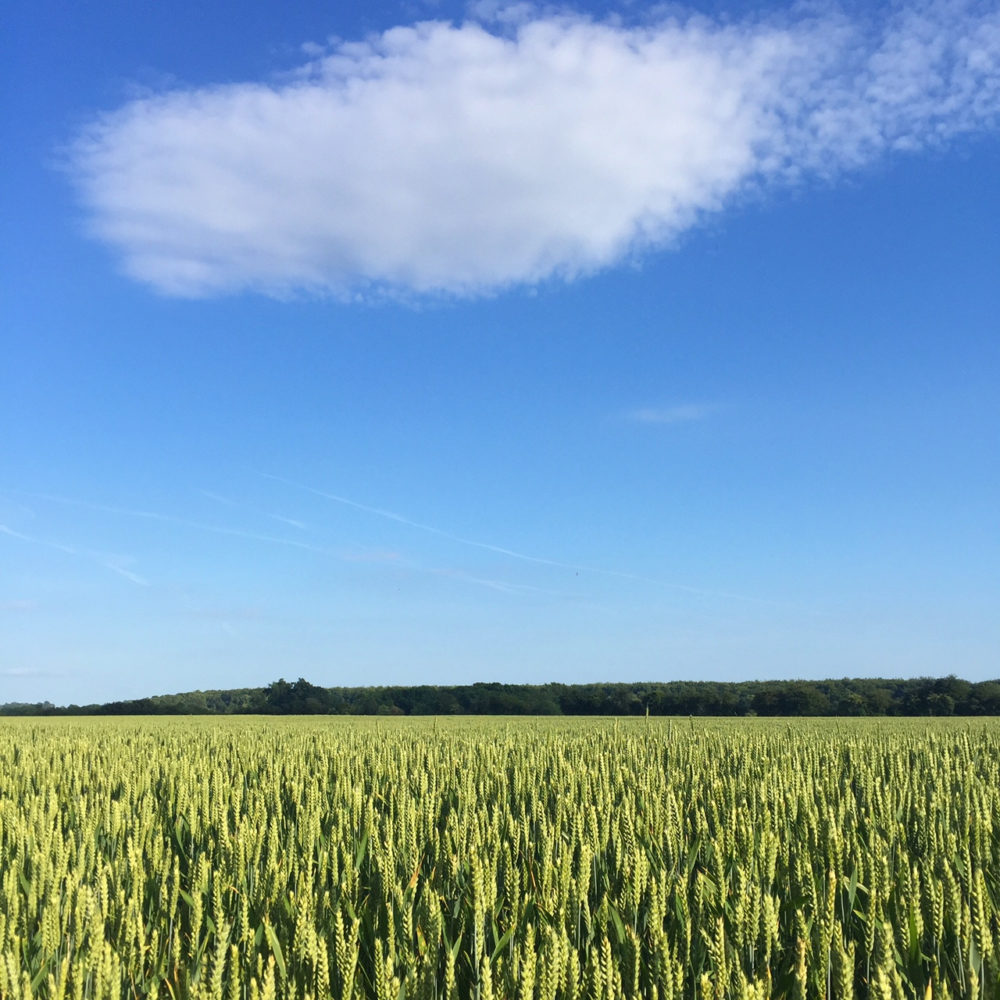 The colours of the fields and the trees change by the day. Harvest time is actually a month earlier than schools would have us believe (based on when harvest festival always used to be). And just imagine my delight when I realised the hedgerow was full to the brim of blackberries! I cannot wait to see what autumn and winter bring. And spring is going to be magic – when the rapeseed, bulbs and wisteria burst into flower the smells and the colours will be stunning.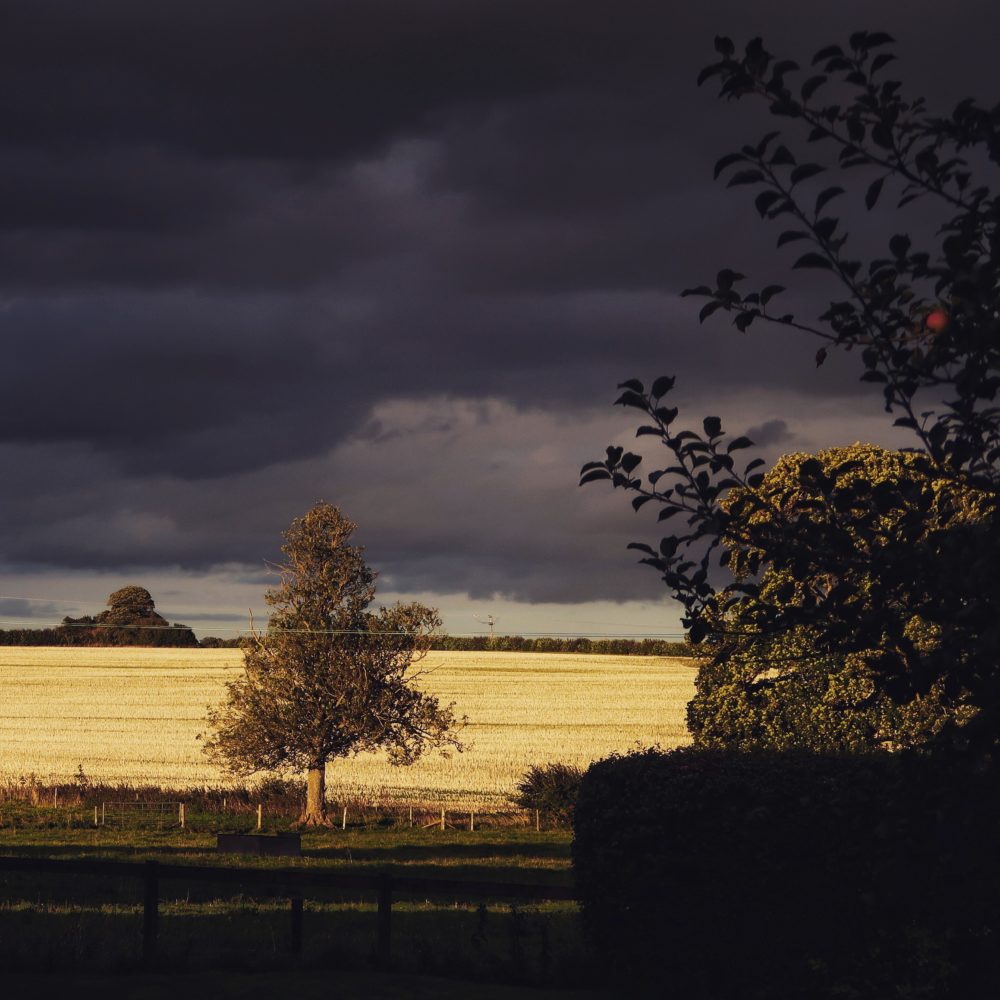 Planning is essential
There is no Sainsbury's local down the road, or bottle shop, or Deliveroo or take-way. There isn't even a gas supply or mains drainage. Everything, everything, needs planning. We are doing well so far, the only emergency trip I've made to M&S at Waterloo was for Percy Pigs as I had a random taste for them waiting for a delayed train! We are saving money rapidly as a result of a lack of nearby treats! The nearest shops sell tractors and 'cow cams'!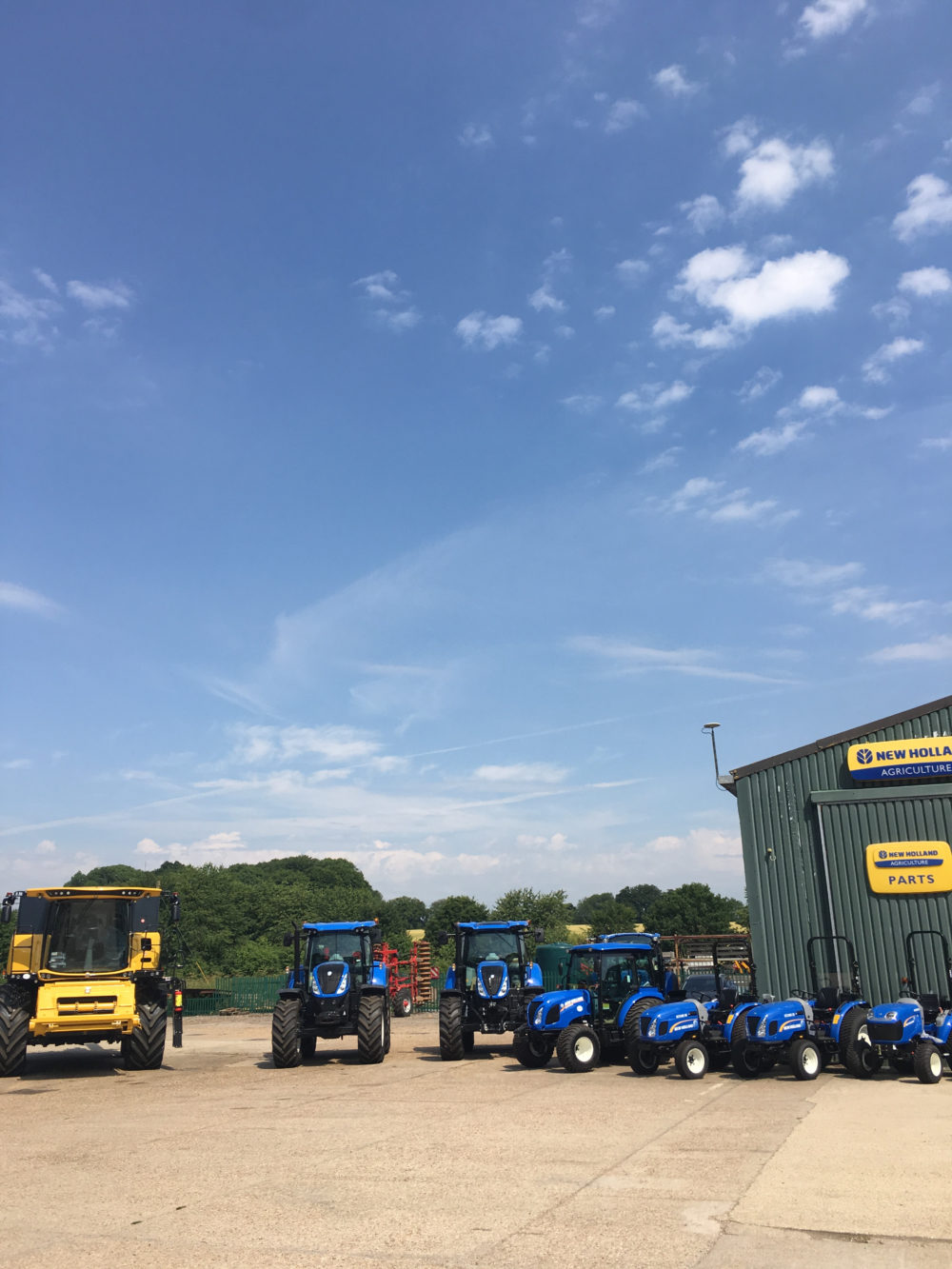 Heating is fueled by oil – we've had that topped up. We've ordered wood to fill the wood store and are revelling in having a fire in the lounge. Our sewage has to get collected by a tanker. With apologies for over-sharing, but I promise you I am never going to be home when that is done again. We have found out from our new chums who the wine-importers are in the village, in case of grape-based emergency! We did fall at the first hurdle with torch planning… Going out at 5pm in the summer we didn't think we would need to carry a torch to get home!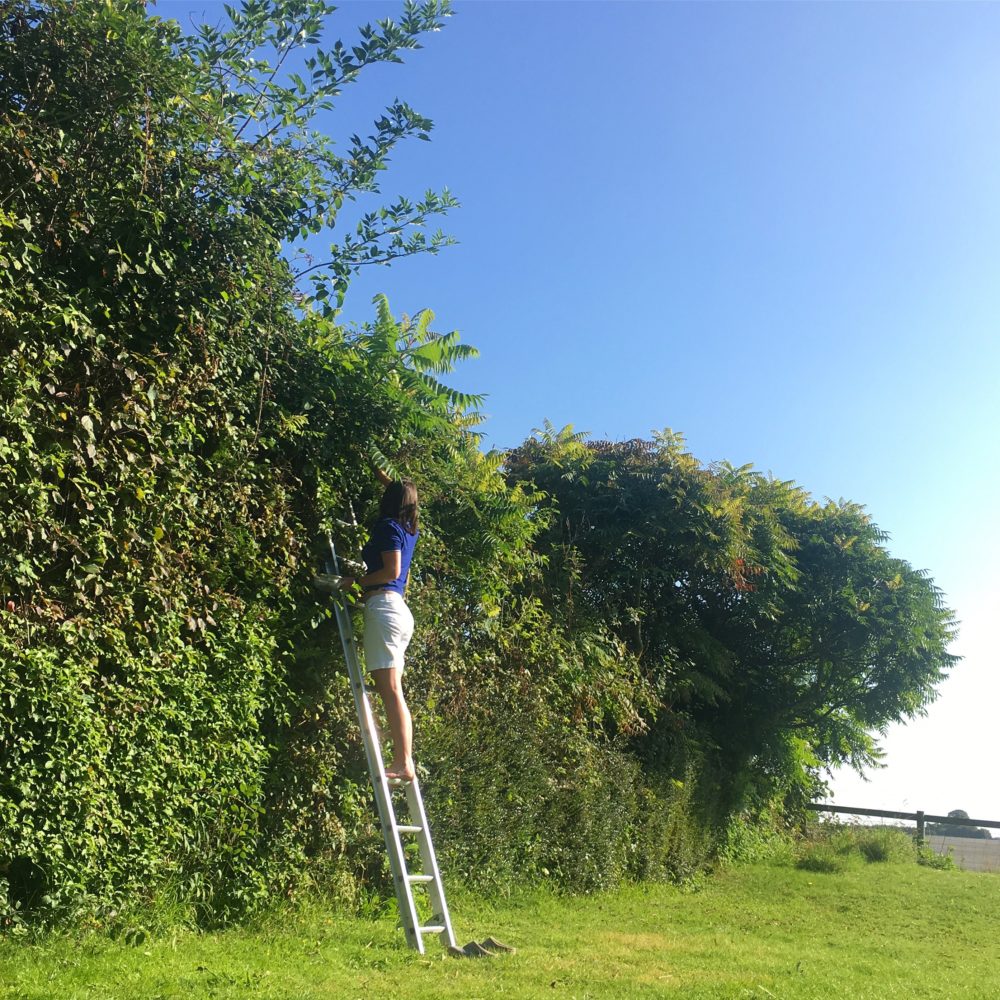 A lack of 4G
We've got a booster in the house now and obviously WIFI. But generally the phone doesn't ring as it doesn't have a signal. It's a novelty and has helped us reduce our reliance on being 'online'. You can just sit and watch the world go by uninterrupted.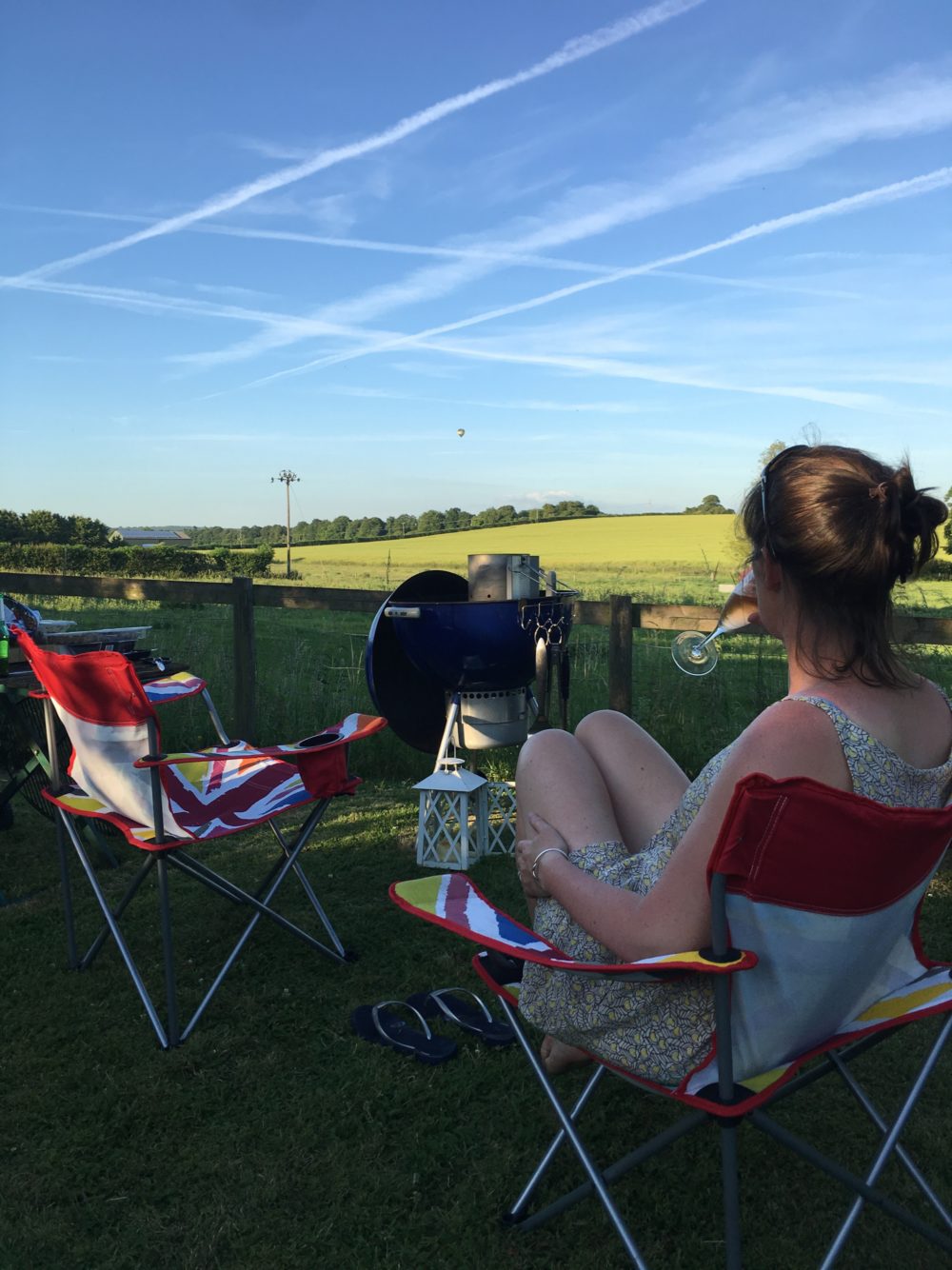 There's so much to look at and see here that I normally wander around the garden with a camera in my hand rather than being transfixed with scrolling through mindless stuff on my iPhone. The week we moved in we had no WIFI and I did have to work most days we moving house was at short notice. It brought new meaning to the term 'hot file review' as I sat sweltering in the sun trying to get enough G's to power my emails!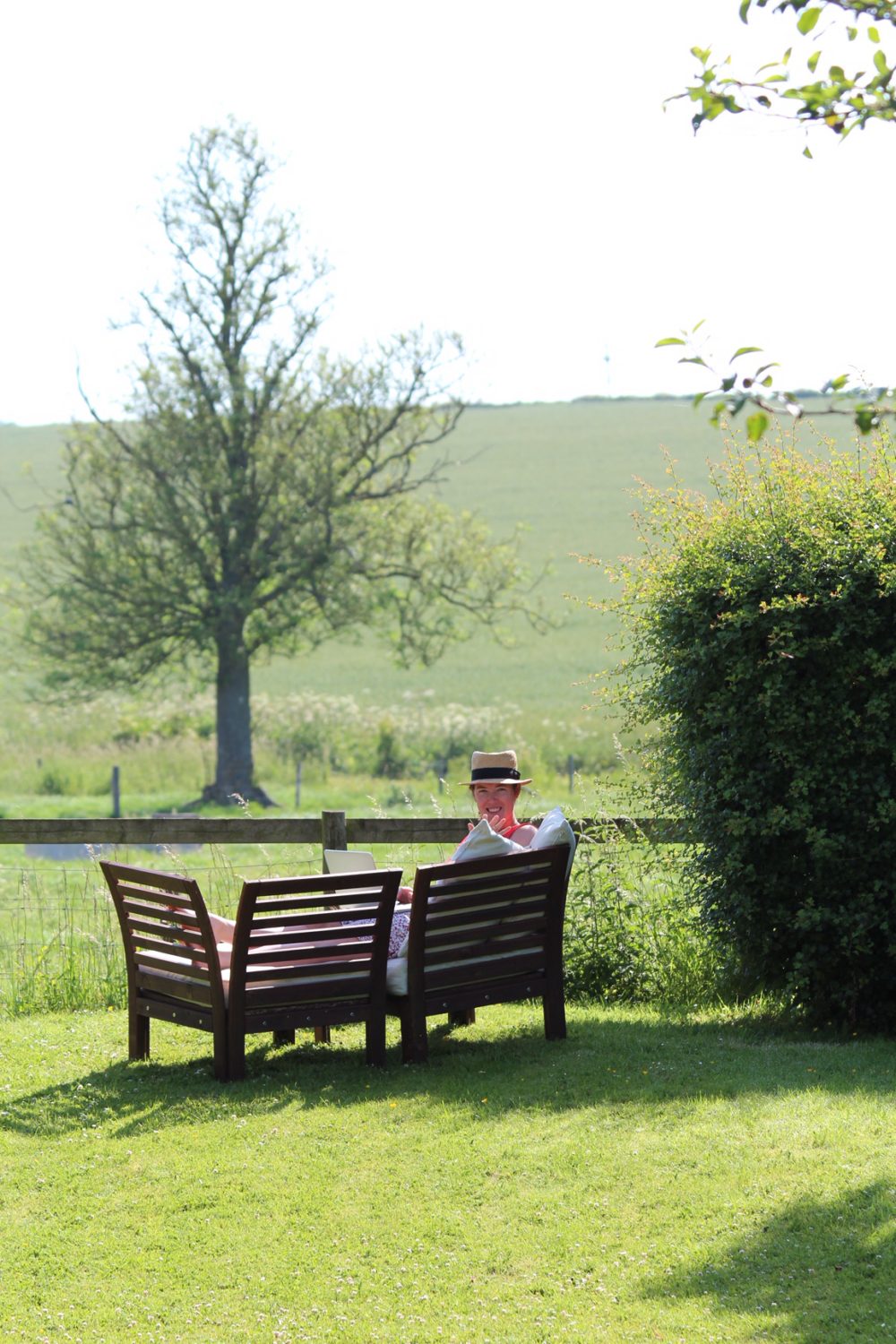 No hurry, no stress
This is the bit we are still adjusting to. Mr P and I are early risers, because it was always best to get up early and do errands in Southampton before the masses. But in the country there is no rush, no stress.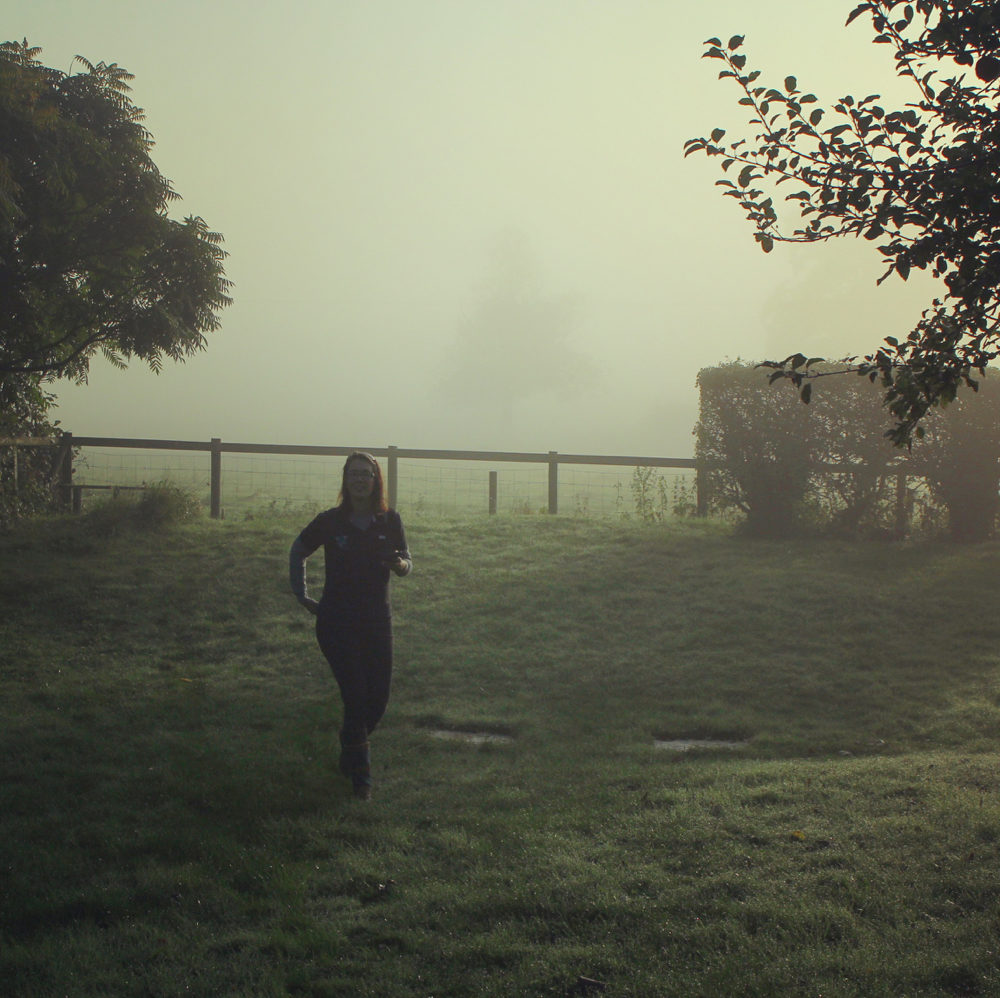 When we go for a morning run we don't see a soul. Not even dog walkers! The slow pace is so very relaxing and as we adjust to it our stresses continue to drip away. You know how skin softens on holiday, I feel like we have that full time now!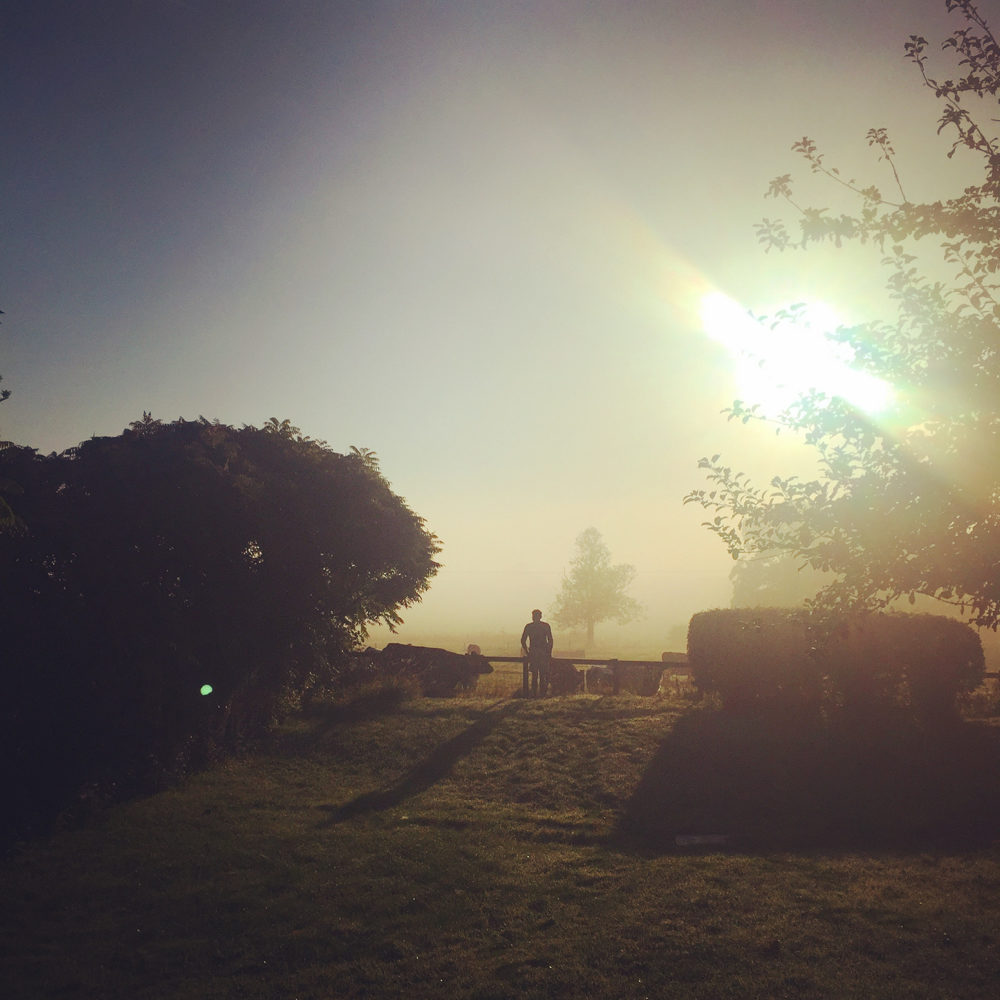 I am still pinching myself at just how lucky we are to live here. Country living because of city working you might conclude!! I feel like a different person – less rush, less stress, more me! It truly is the best of both worlds. It's a joy to live in the country and my first and only choice from here on in!
And the real excitement starts right away – we have an architect visiting to help make it into our forever home and there's autumn, winter and spring still to discover!