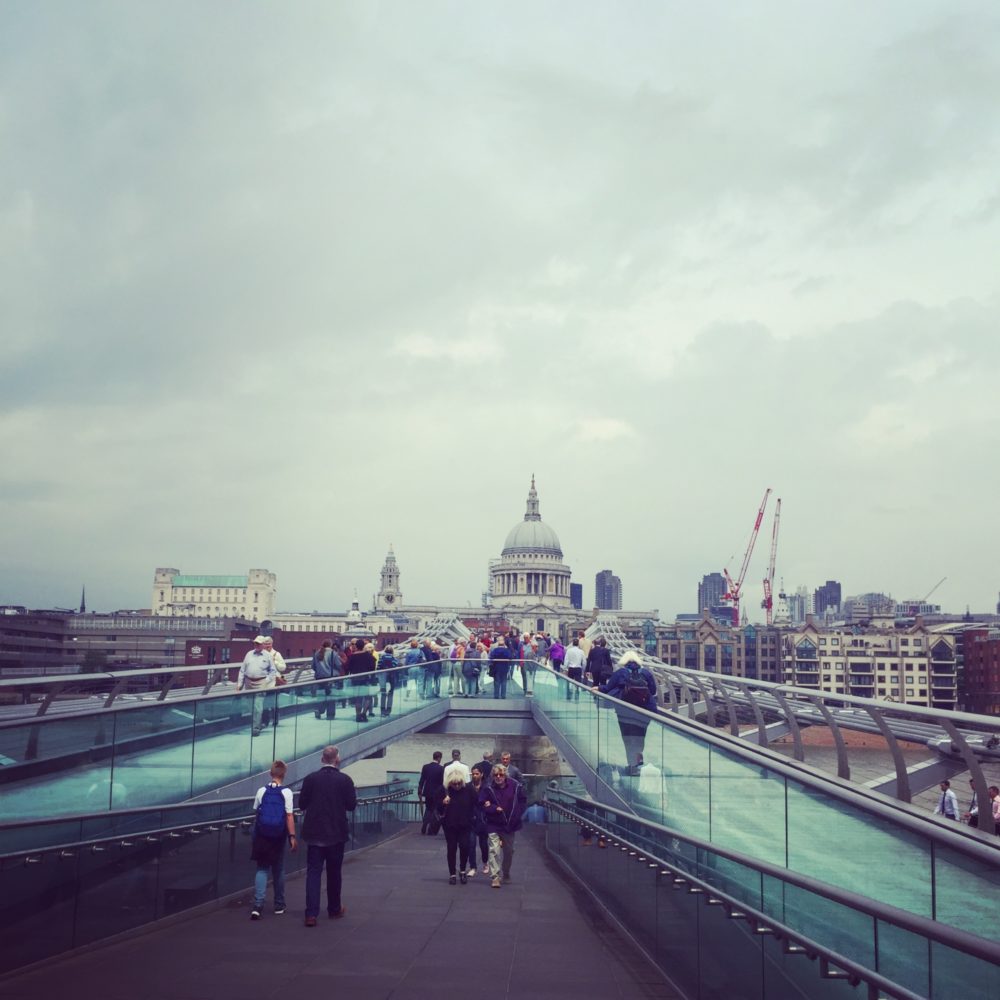 My travel style is discreet and homely. It follows that my food taste would be similar. Working in London, on and off for ten years and more solidly over the last theee, has been a fun foodie discovery. There is such a choice and something for all tastes.
Hidden amongst the big brand big dollar spots are some true gems. Some have been work discoveries, others recommendations from friends and a few just good luck to be passing by. All I love and whole-heartedly recommend. And don't complain about the lack of food photos – my iPhone rarely comes out when I'm eating – thankfully instagram obliged!
1. Breakfast: I Love Nata, The Anthologist
I am more of a porridge or cereal bar at desk girl. Or sometimes a meeting at Natural Kitchen. But occasionally it gets more exciting. Fresh from my trip to Lisbon I Love Nata was the order of the day. These are as good as the real deal, the coffee is excellent too and I love the branding. The Anthologist was a chance discovery. We had been at an earnings release in the city (I am that cool ?) and Duck & Waffle was fully booked. The avo breakfast sandwich here was one of the best I have had.
2. Israeli and Levant fayre: Bala Baya, The Palomar, The Barbary
We loved Israel and we loved the food particularly. That a full Israeli food industry has sprung up in town is very fortuitous. Palomar was our first and sat at the kitchen bar was an epic night of tastes and fire! Barbary is the little brother – a slightly more European menu and easier to get seats. Bala Baya is from a different chef but a similar stable. All are excellent – if you like small plates and sharing a real mix of spice and flavour with your dining buddy you will be very happy.
3. Vegan: Vanilla Black
Our most recent date night in fact. Mr P was cynical, 'no meat'?.. He was suitably impressed! Such good food and service. Not just good veggie food, but the sort of food one doesn't realise the meat, eggs and dairy is missing from. The smoked aubergine starter is unmissable and who knew fried porridge was a thing?  Always special for little miss dairy free to have a choice of three (yes three) vegan deserts. Quite outstanding!
4. Lunching with my boss: Lutyens, Bird of Smithfield, The White Swan
We are blessed with smart places near work for toasting our successes! Lutyens is an elegant spot with fine food. Very much a business venue, but champagne on arrival is de rigeur. The bar is lovely, with the famous ticker tape. Bird of Smithfield is a little less fancy but the food has the edge. There's also a cute roof terrace. And then upstairs in the White Swan always offers excellent French bistro food.
5. Great for a group meal: Gaucho, Bread Street kitchen
We all need those bankable places that always deliver and keep the big eaters happy. Gaucho doesn't ever get old. Their steak is fantastic and the upstairs bar in Chancery Lane is a great meeting place. I love One New Change shops but there's also some good dinner spots, especially Bread Street Kitchen which is a Ramsay venue.
6. Chic and swift: Granger & Co
A recent discovery. High ceilings at Clerkenwell, a calming space. We almost ate too much here. That's the trouble with those little sharing plates, one needs too many! And then there was the chicken schnitzel and fish curry big dishes! We were happy eaters!
7. Fast and fantastic: Meat Liquor, Ping Pong
When Mr P dragged me up Oxford Street for dinner my eyes rolled. But thankfully down a side street is Meat Liquor, far from tourists and fancy shoppers. Burger and chips, done perfectly. No frills and graffitied decor. It's good, and quirky. Ping Pong needs no intro. Fast food dim sum in a number of venues across town. The deep fried prawn balls are something else. So are the cocktails!
8. Client supper with cheese: Vivat Bacchus, Bleeding Heart
Steak, wine and a wow factor cheese room. The cheese room at VB never fails to impress! The wine list in this excellent South African spot is rather excellent too. BH I have been going to for year. It is hidden away in an old yard, with its own pub for pre dinner drinks. French food and a very olde worlde dining room. Star of the show is the cheese trolley that has to be seen to be believed!
9. Table top BBQ: Asadal
We walked past this last week and it reminded us just how much fun Asadal is. We are here before table BBQs were a thing! A hot plate in the middle of the table it really makes a small supper fun, and better still the meat is cooked exactly as you like it!
10. Ladies that lunch: Afternoon Tea at Claridges or The Connaught
Couldn't miss off afternoon tea on a food post. The Connaught is my favourite – we have a ladies gathering there every October. They do dairy free very well, it is always different and doesn't feel like a poor relation to the main event. Very classic. As is Claridges. The dining room is less airy here, but the crockery is beautiful.

Unbelievably after that long list of suggestions, we still haven't even scraped the surface!
Pin me:
Written as part of the travel linkup!
This month we are getting all crazy – and the topic is simply '10 things…' It could be 10 anythings – reasons to visit a place, 10 cute cats in London, 10 gorgeous balcony views. Just pop your post 
up
 over the first week of the month (the
1st – 7th September 2017
), add it to the 
link
up
 widget found on 
Follow Your Sunshine
, 
SilverSpoon London
, 
Adventures of a London Kiwi
 or 
Erin Out and About
 from the 1st. As ever there are no real rules – basically all we ask is that you check out some of the other cool bloggers that are involved in that months 
travel
link
up
; tweet a few of the posts out to your followers that you think they will love and make a few comments here and there. It really is a great way to meet some new travel bloggers and share some blogging joy!
Tell me: where would you recommend we go next?…