I've always flown British Airways. They've always had the best choice of routes out of the UK. Until recently they were genuinely good too.  I've sat next to royalty before, it wasn't just my view! These days I'd almost happily take the gimmicks of Virgin Upper or the lack of a special meal in American Airlines business. But the last few times I've flown long haul on business there hasn't always been space with those carriers…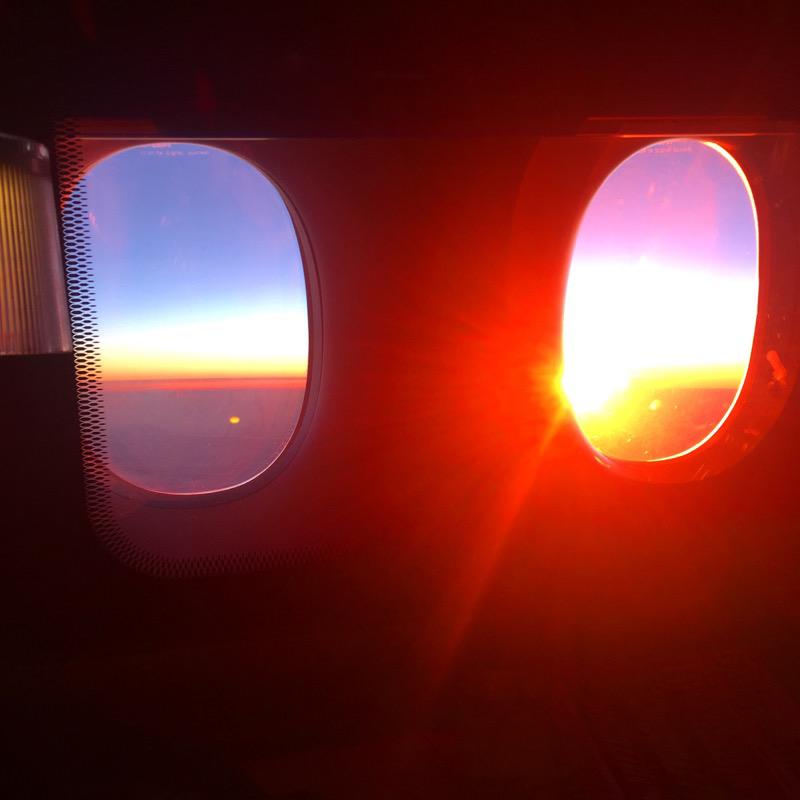 I used to love my BA flights.  But today, I don't think I have seen it put better than this article I saw on LinkedIn. As the debate rages on (all over twitter daily) I thought I would throw in my tuppence.  One gets nowhere by putting up and shutting up. One also gets nowhere by moaning or being unpleasant.  But occasionally (not holding out much hope) calmly pointing out as a 'valued customer' the problems, may eventually lead to change… I say to my team at work 'bring me solutions and suggestions'… But here, the only suggestions I can think of is for BA to actually canvas 'real' customers for what they want and maybe price itself to its level. Real customers being those that travel to arrive at a meeting refreshed after a long haul or that pay for a flight ? A little different to #BAinvesting4u…
Customer service
Always a good place to start. First impressions count. It sadly feels there is no interest in the customer experience. Yes BA are fast on twitter to deal with the issues. But the fact they have such a big team to deal with tweets says enough!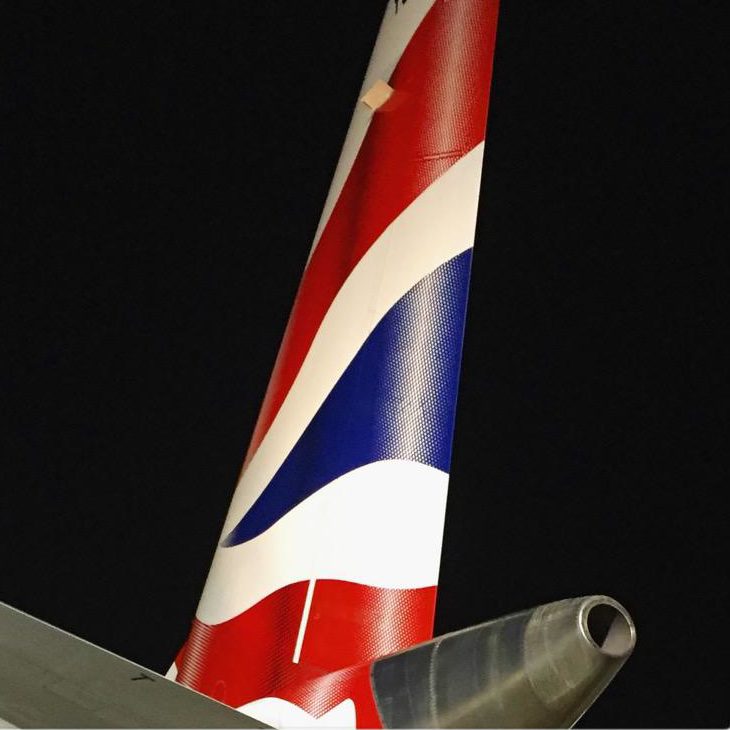 I fly regularly with work, although thankfully not as much as previously.  With every flight it is ever more evident they are attempting to creep towards budget carrier… Without changing their pricing! The funny thing is, that when I flew (cheaply) to Tallinn with EasyJet, the cabin crew were marvellous – smiling, chatty and helpful.  Despite a plane full of drunken stag do's!  The service levels were notably differentiated in the opposite direction to price.
Flying Club
We all agree the product is out of date and the 'enhancements' unveiled this year seem to be limited to a new washbag and blanket? Credit where it's due, the new washbag does look nice. I have so many of the little blue drawstring bags (great for camera lenses) that it was time for a change!  But unless you want an aisle seat then you are still clambering over other people to go to the loo for a couple more years. That or stalk the seat availability as soon as you book to get one of the few window seats with aisle access (64K or 64A on the upper deck on a 747 are the best)! Full aisle access is apparently coming in 2019, not quite soon enough! The cocoon of quiet and comfort that one gets in the smaller forward business cabin with American Airlines should be something BA aspire to!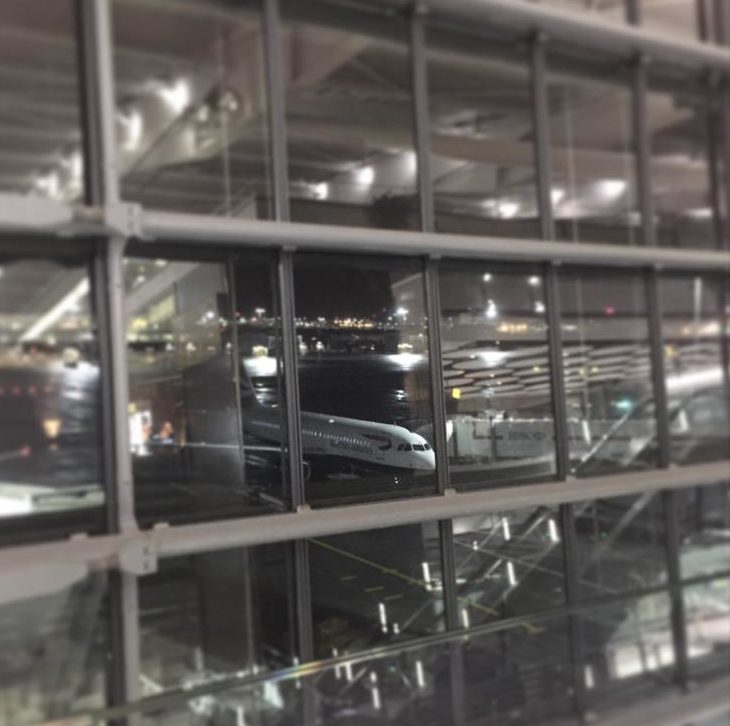 On my last business long haul to LA I actually didn't get offered a drink until well after take off. Attention to detail is necessary on a £7k ticket! On this flight, the cabin crew tried to give me a dairy desert and told me it wasn't… It was, I didn't eat it. I enjoyed the vegan shortbread I'd taken with me from the lounge (always worth planning ahead with BA)! We'll come back to food later!
Lounges
Apparently the Concorde Lounge is getting a bit of a fix up right now.  About time! We'll see what it looks like later in the year. The *new* Gatwick South experience a few weeks back was pretty disappointing. Looked good on the glossy blogger reviews, before it was in use ? But now its newly opened it's filthy dirty. No pride whatsoever in the product by the staff.  The main problem with the lounges is that they are too busy. Everyone had lounge status. And what is it with people talking loudly on their phones or children charging noisily around? The US lounges that BA have opened recently are far better – my favourite is the one at Washington DC.  Boston is the same. Somewhere for BA to undertaken market research would be the local lounge in Mumbai – it is superb.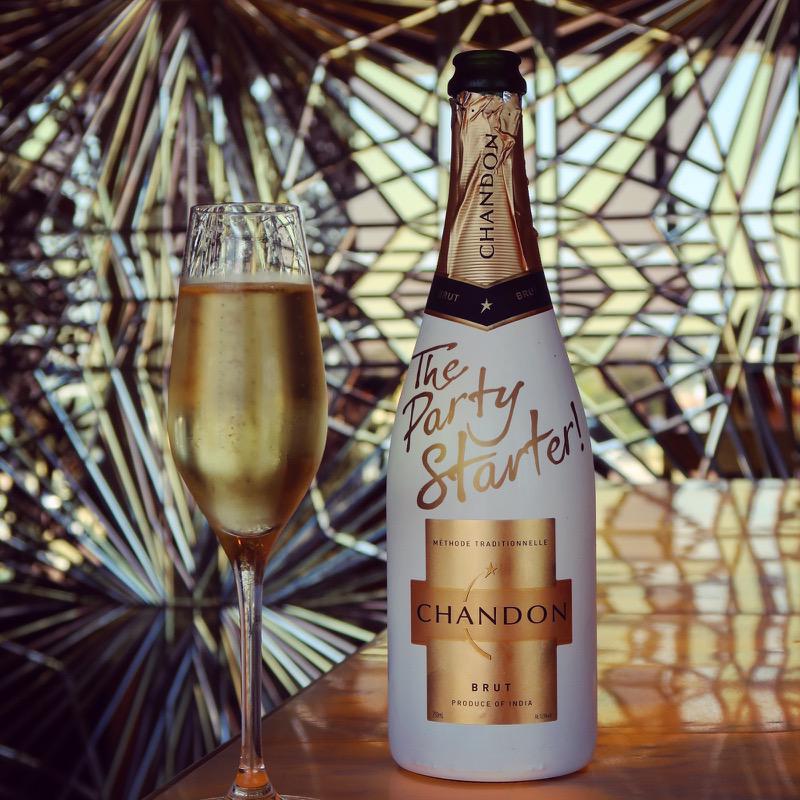 Food and drink
I heard a cabin crew member suggest to a passenger who asked for tap water to get it from the sink in the toilet. Is that really what they suggest now. The toilets aren't even cleaned properly? Even Wetherspoons would serve a person free tap water from a kitchen tap. More frustratingly for me: if you will charge a premium for Economy tickets and then ask people to pay for food, then at least serve food to cater for common allergies. As a 'no dairy' flyer I can eat the fruit, cashews or Percy Pigs. Quite a meal!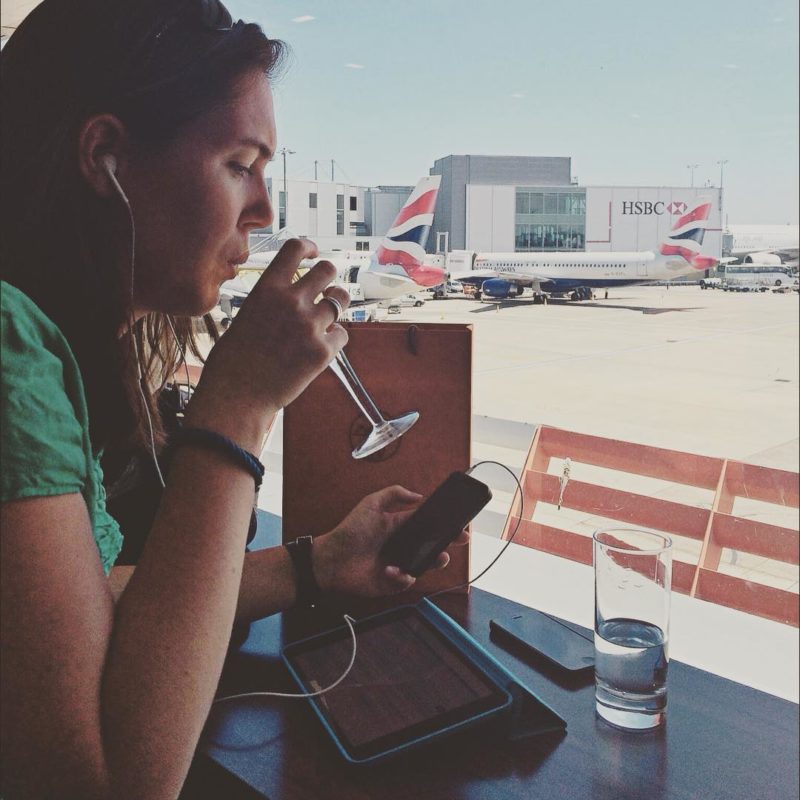 As for business class and first class 'no dairy' meals… I've had the same chicken, broccoli and potato dish in both classes on many occasions over a number of years. 6 times since I bothered to count. On our Crete trip, I actually had the exact same meal in both directions – 8 times  now then! It was a slight variation on before (drum roll please): this time with asparagus rather than broccoli! Mixing it up BA – amazing! Also accompanied in both directions by slightly fizzy fruit (because dairy free desert is impossible) and an asparagus and pepper starter. The food I've had on the way back from Israel and India though, has been spot on. But I suspect not out of a BA kitchen. Being fussy now, but the fizz really has gone down market.  If the food is drab, at least dress it up with nice bubbles! For this I do have a solution. Aldi. Or Lidl. I have read enough times that their cheap stuff wins prizes for taste and (importantly) value?
Boarding
A complete debacle. Everyone is in the priority lane and it is complete pandemonium.  It resembles feeding time at the zoo, apart from that there is no food of course. I flew with KLM recently and whilst us Brits are the ones known for queuing neatly, it's the Dutch that actually board in neat and patient lines.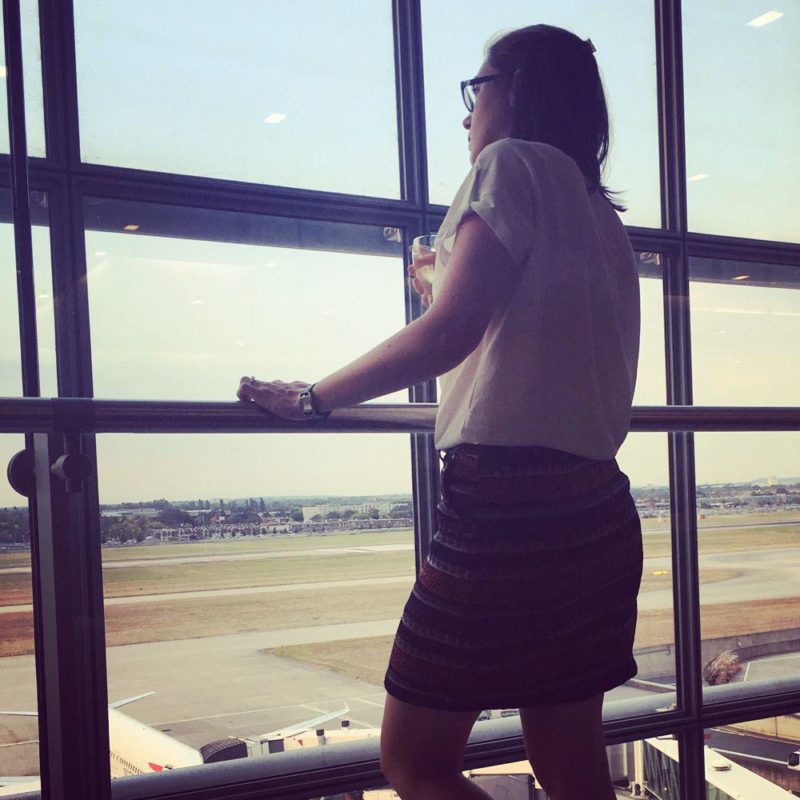 And then there's the hassle of baggage at boarding. A seemingly random selection of people are told they can't take bags into the cabin, whilst every other Tom, Dick and Harry takes on too much. Hand baggage restrictions are enforced on an ad hoc basis. This is not acceptable. When one flies with a bag clearly inside the size limit one puts valuables in it and does not carry a lock. To announce at boarding that it is going in the hold and then for the gate-lady to tut (she did) when it takes a little bit of time to repack (not complain, just comply) was like being back in the playground. I was berated for unpacking an Hermes handbag, my DSLR camera and essential medication. No idiot would put that in the hold. I flew back from Dublin with the Moscow State Orchestra once… All the instruments and all the hand luggage they brought along was accepted. We took off 90 minutes late…
Airmiles
Worthless.  We use our Black Amex to get the companion voucher then don't use it much for the rest of the year.  There is little point, although sometimes you get offered bonus points if you've not used the card much! We collect plenty of miles flying with work and so with the voucher we can easily get a first class return trip somewhere glamorous for two. But just booking that one trip is fraught with challenge.  It is nigh on impossible to use up the miles. Who is it that actually uses up the availability? As there is next to none left, even a year out! And the miles only have a value benefit if you fly business or first.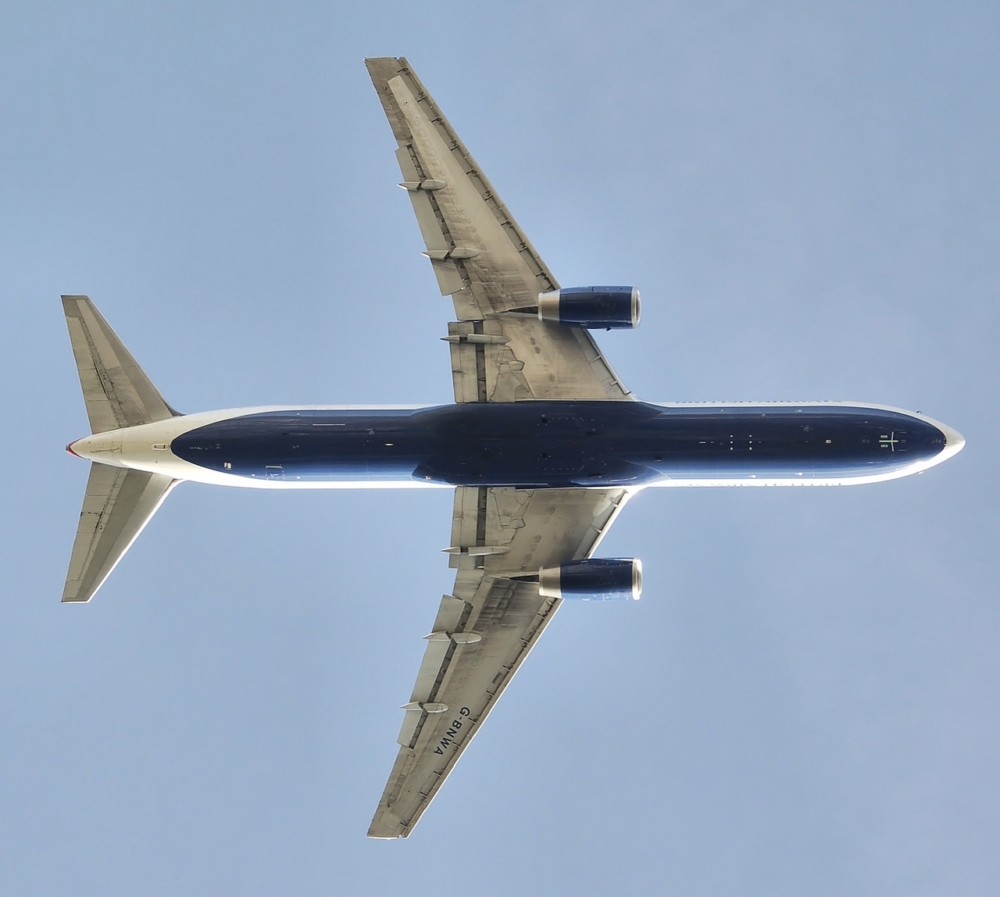 Cabin crew
Flying on an A380 or B787 is great. And oh so quiet.  But this means that if you are trying to sleep and don't have noise cancelling headphones (provided complimentary in many other business classes), all you can hear are the cabin crew gossiping the night away. It is not a sound proof curtain ??‍♀️ I get the sense that the crew mostly try their best, and we've come across some stars over the years. But sadly they are let down by the product and run ragged by customers complaining the length of the flight about one un-enhancement or another! Easy solution here: look after your staff and they look after you. I think that's actually something Branson says (#awkward).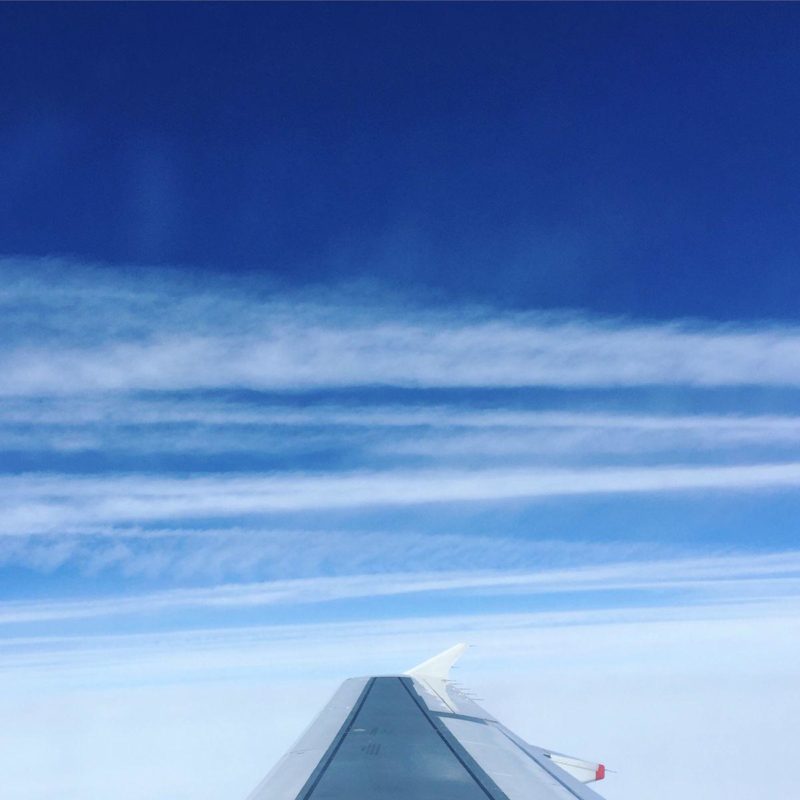 ---
Through work and pleasure we put north of a hundred thousand pounds through BA a year. It would seem that is no longer enough. Despite that being far in excess of the average passenger. When a once super-brand looses touch with its customers it's sad. But its monopoly means UK customers can't really vote with their feet.  Bad news for us, not BA. Profits are booming I believe.
I have always had a soft spot for flying BA. Getting on board on the way back home felt like coming home early. Proper tea, a copy of Hello magazine and quirky British pilot humour over the address system… Whilst everything I have written is a first world problem, lots of us have enough of our own real problems. When we fly on holiday or on business we don't really need the experience adding to the list.
And I know it isn't BA, but Heathrow T5 charging £3.60 for a car to come onto the site for three minutes to collect a passenger? Opportunist. Top tip – complain! My Dad did as he was appalled when he collected me recently (even though I paid, he didn't think he'd need his wallet for a pick up) and he was immediately refunded.  Proof of opportunism?
To fly to serve? Time to start serving the loyal customer appropriately again BA.