July was about being thoroughly British and enjoying life in the village. And cows, but I will come back to them! Oh, and rain – it just didn't seem to stop!
Let me tell you, one doesn't move to the country for a quiet life. But for community! And by that I mean walking home at dawn from civilised gatherings! ? The wise in the village always take a torch, even if the meeting time is 6pm ? as the iPhone torch just doesn't cut it with no street lights! We started entertaining too, so much fun seeing so many friends!
A video highlight this month on instagram by Mr P… The neighbours mowing the "lawn"!
Cows arrived in the meadow our garden runs into. If ever there was any doubt we were living in the country, we now have the sounds and smells! These cows seem to eat grass very quickly and are fascinated by us and our garden! Sadly they aren't dairy cows ? They do enjoy the apples from our tree that Mr P feeds them… We have a break of a few weeks now as they rotate between fields. I am assuming they won't 'go to market' just yet.
Work was also busy, I'd been delaying all my travel so it came in a rush!  Thankfully my boss and I cancelled a planned trip to Lisbon which gave me extra days at home! A week in Amsterdam was pleasant enough, although I was homesick! The Marriott was pleasant, as Marriott's go… One thing of note was the sofa/desk set up… In a deluxe room one gets a corner sofa that is soft enough to relax on but doubles up as the desk chair. Canny design.
The city grew on me, I am spoilt by visiting pretty cities (Stockholm, Tallinn, Lisbon, Tel Aviv…) and to begin I didn't like it. It was hard to see past the multitude of people, and bikes! And the smell of weed! I know visiting on business in a hurry isn't the best way to see somewhere but running up and down canals (testing out Aaptiv) and seeking quiet spots I eventually found prettiness! More exciting was working in the smartest building in the world! So smart it wouldn't let me in each morning ?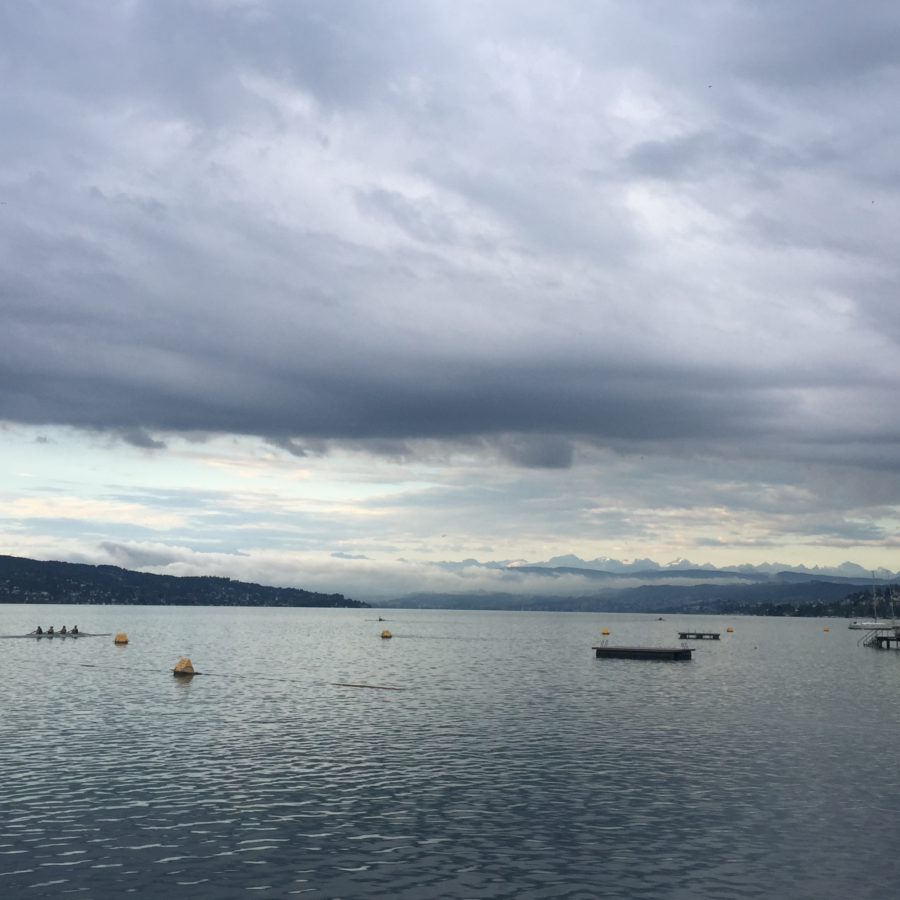 Next up was a flying visit to Zurich. Keeping up my jogging I had a lovely morning run down the edge of the lake and then with my former project manager (who abandoned me for Zurich) we found a cute little restaurant away from the uber-pricey tourist stuff.  Remarkably my BA flight home was on time and service almost had a smile… Almost! What I did like was this blog I found on LinkedIn about where BA is going wrong. Astute.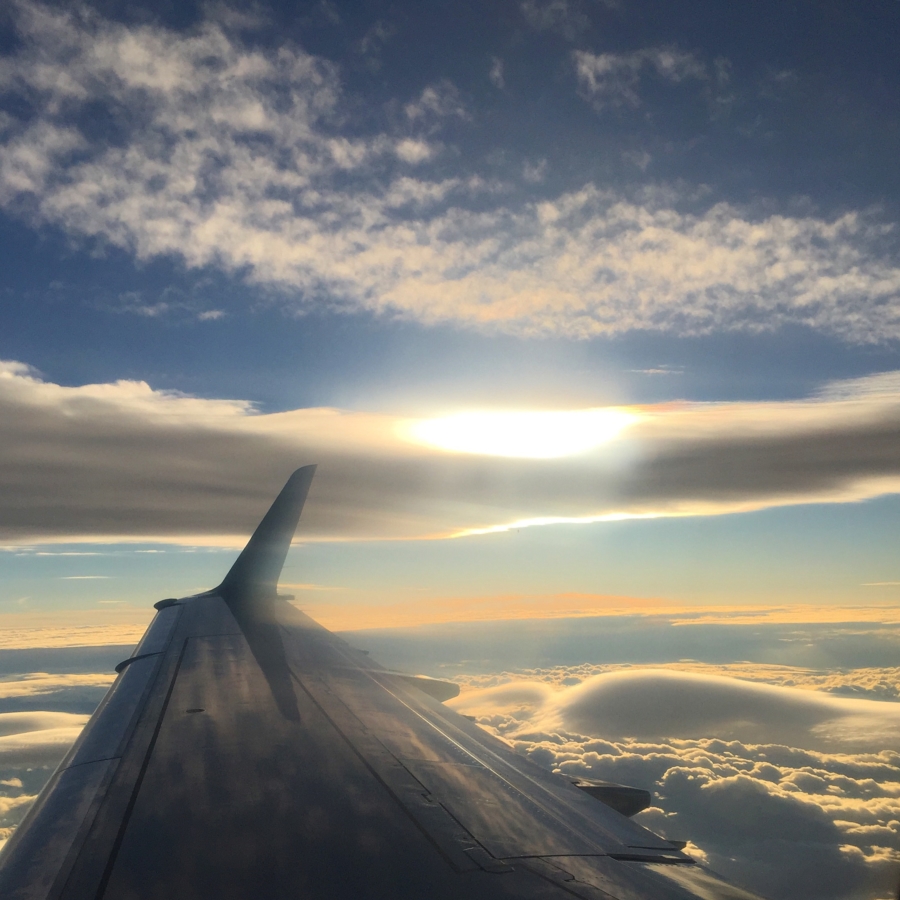 Another highlight was getting back on the water.  Only brief and in monsoonal conditions, but sailing is sailing.  And I like sailing. So being on the water with my friends is always a blast!
And then a day in Cowes. Not cows, haha! Hard work, very windy and the longest course (i.e. no time for apres sail beer tenting). But always a pleasure to bump into friends on the dock or the ferry!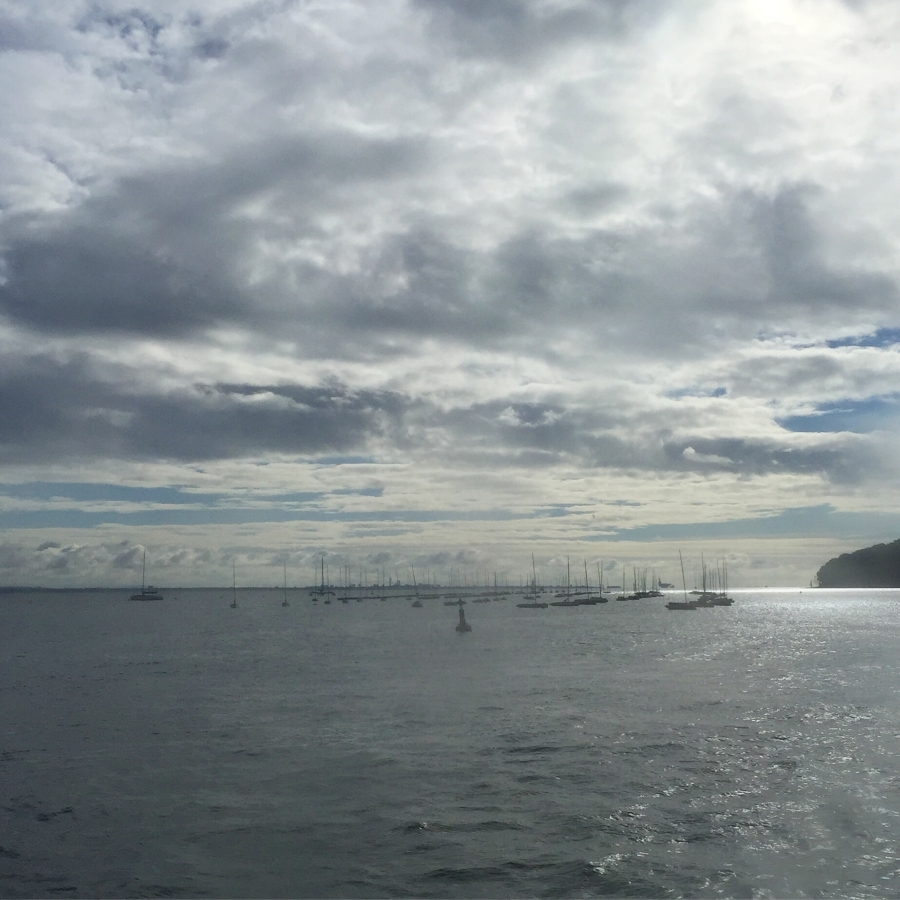 The biggest achievement for me this month though was my running.  I think having stunning scenery to run through at home, as well as interesting cities to explore with work helped.
I was thrilled to complete my first 7km in a year or so. And I was frequently getting 20km logged a week! It's great for fitness, but even better the fresh air has been a great escape from work stresses too!
August brings a fun surprise! We have a week on Crete with friends! I feel bad for Cornwall that I postponed our trip, but that means we already have some Autumn plans there!