Tallinn is one of the prettiest cities I have visited thus far. It is easy to enjoy – unspoilt by mass-tourism and small enough to get the best of in a long weekend. It was a chance visit to Estonia and a last minute booking. Mr P was touring the Baltics on business and we latched on a long weekend in Tallinn. These unplanned mini-breaks, to Milan and Stockholm, have been some of our best trips! Minimal planning was undertaken, although Pinterest offered plenty of tips and the Wallpaper guide book was an excellent resource.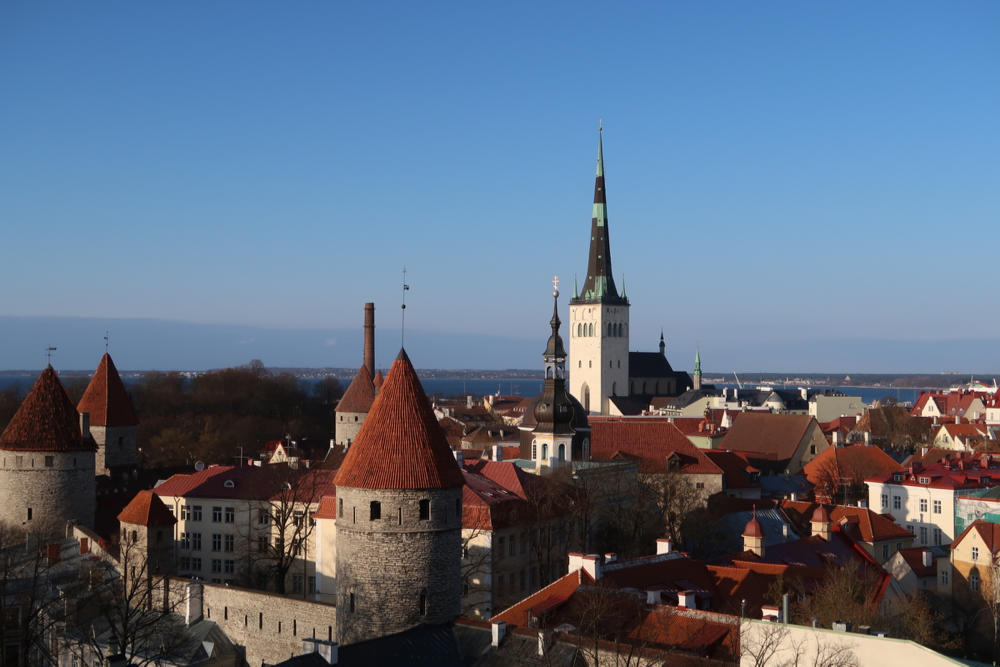 Tallinn old town is dinky and you can navigate by looking up at the spires to triangulate your location. The hotel scene offers excellent choices and the foodie scene was a delicious surprise. The more eerie side to the city is its Soviet past, something I embarrassingly knew very little about, despite it only coming to an end in my lifetime. It is something I would recommend investing time in understanding, alongside the picture perfect medieval history.
On my flight over to Tallinn I was a tad worried what I was getting into. Wedged into an EasyJet flight predominantly ferrying (drunken) stag do's (at 10am) was quite an awakening. Much to my horror, I was sat in the middle of a 24-man strong gathering (?) but it was actually pretty amusing and I had the measure of them. Clearly growing up around sailors prepared me for it well…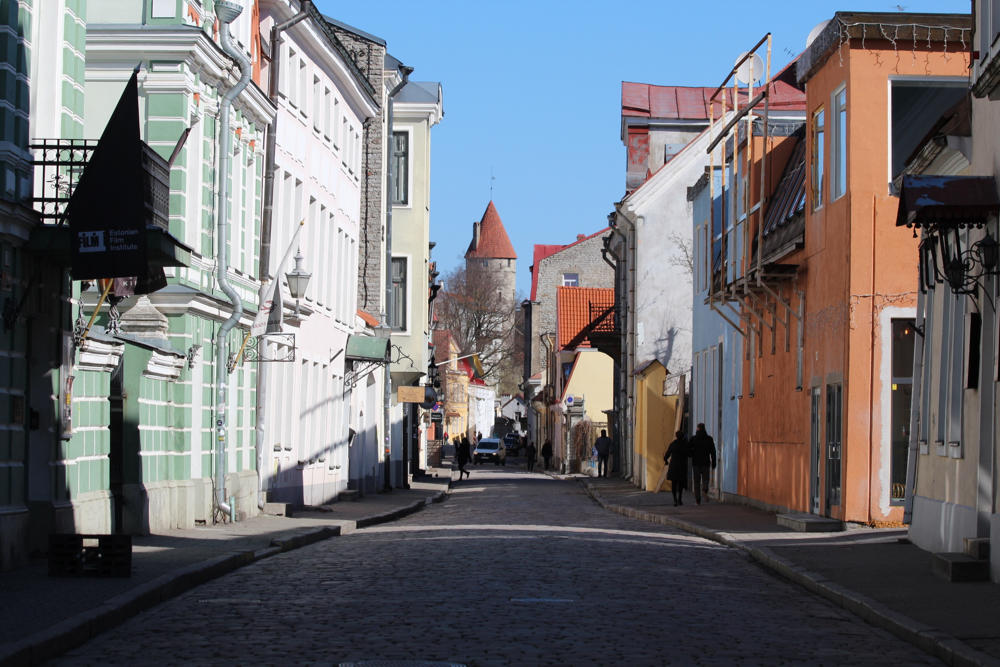 Rest assured if you are planning a cultural visit to Tallinn, within 15 minutes of landing you'll be in the city with no sight of stags again. Confidence in the location was restored. Let me take you on a tour of our best bits:
Watch the sunset
This was what we did first as Mr P was staying at the hotel with the highest bar – Lounge 24 at the Radisson Blu Sky. It is hands down one of the most epic city sunsets I have seen.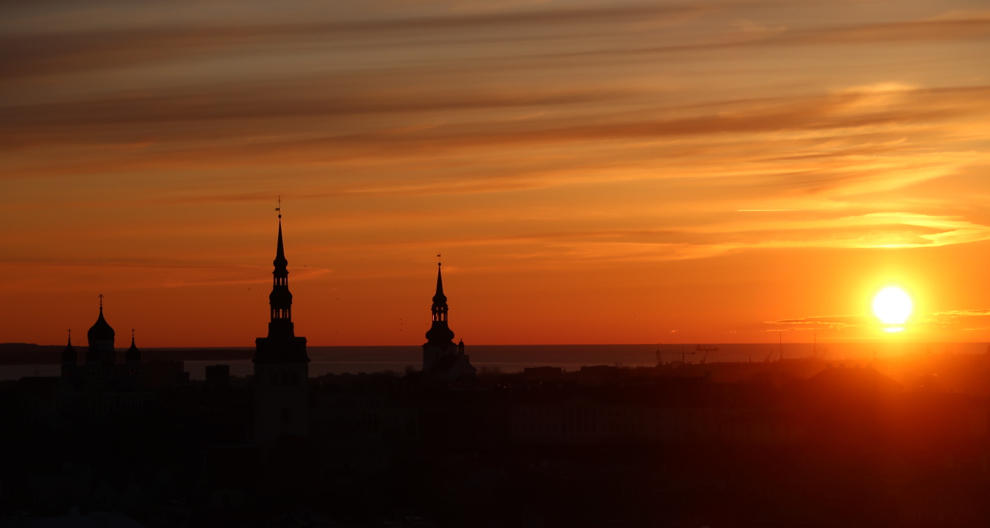 The aspect is ideal and the sheer number of spires along with incredibly clean air sets up sundown perfectly. It is also a fascinating skyline – dotted with medieval spires, concrete soviet monstrosities and quirky modern architecture. Like a 'Where's Wally' picture as there is so much to find.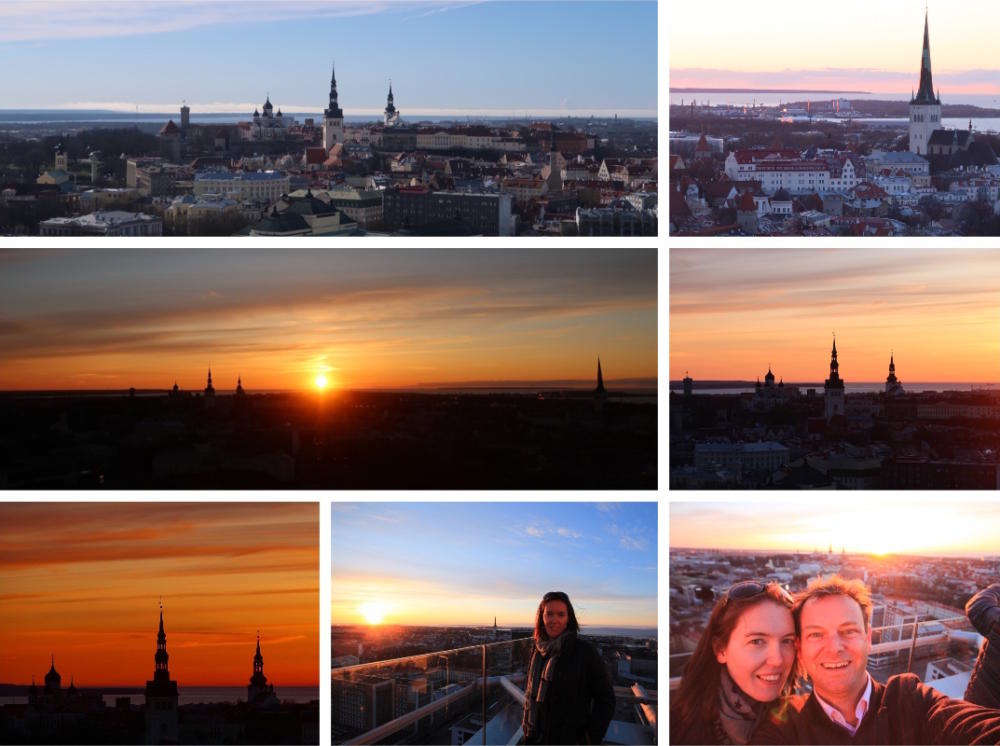 Toompea Hill
Climbing the steps up Toompea Hill is, I promise you, the only altitude you must address and the short climb is worth it.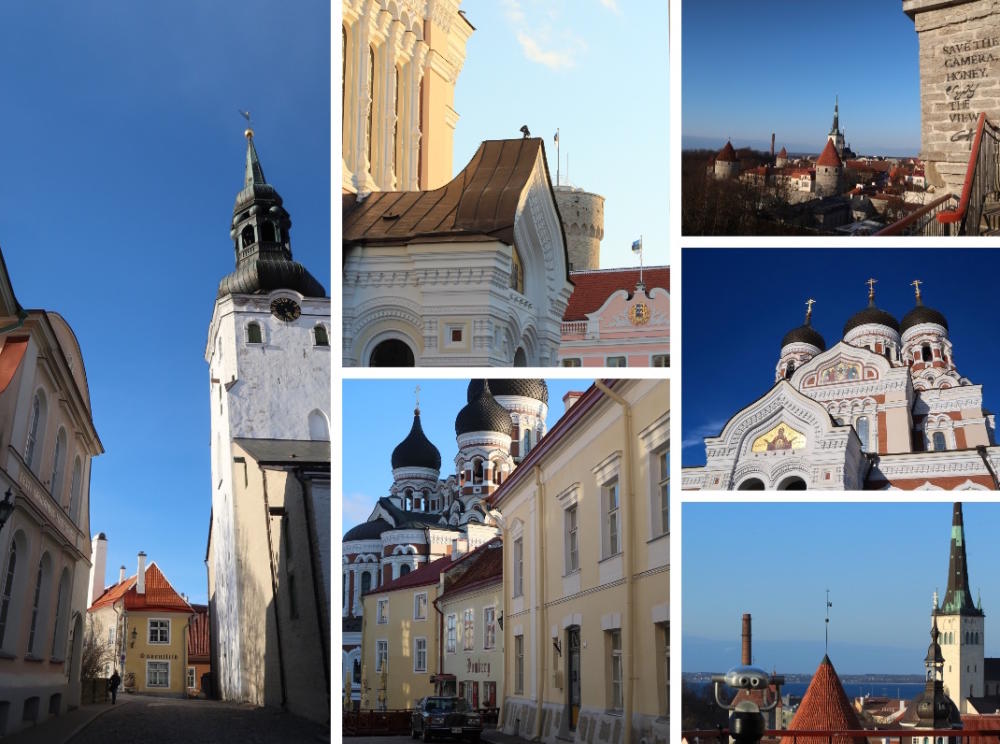 Toompea houses the parliament buildings as well as the impressive Alexander Nevsky Cathedral. The cathedral was to be demolished as it is a stark reminder of the soviet era – the onion-shaped domes loom on the skyline. However the funds weren't available and so it stayed. It is beautiful, but I can see why Estonians wouldn't appreciate this particular grandeur. There are also many other churches – each is tall and each is different. One of our highlights were the many viewpoints looking across the city of Tallinn. There's a famous one with a 'the times we had' sign and a couple of others. See them all and enjoy the view. Then, take the photos!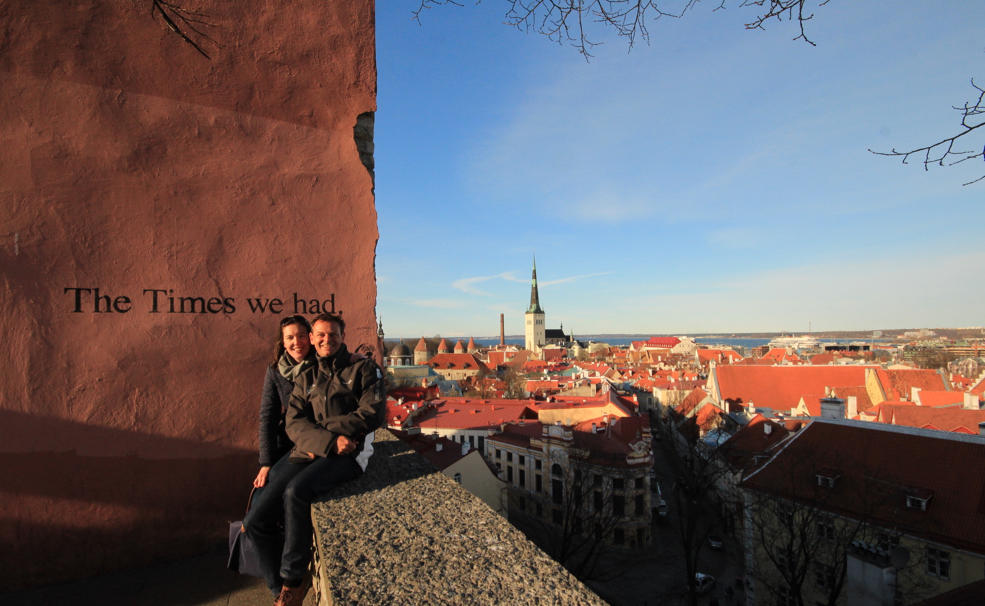 Tallinn old town
Tallinn old town is just gorgeous. I think the reason why it really won us over is because it isn't spoilt by shops selling tatt. There are of course souvenir shops, but they are discrete and predominantly sell high quality locally made odds and ends (read: excellent Christmas decorations). Most of the things we saw to buy were truly local – hand-made textiles, woods and figurines.
Always look up – there are so many beautiful old buildings, lovely features and pretty pastel colours. There are too many city wall defence towers to count and numerous little passage-ways to wander along. St Catherine's passage is very pretty and the Master's Courtyard is the place to go for local souvenirs.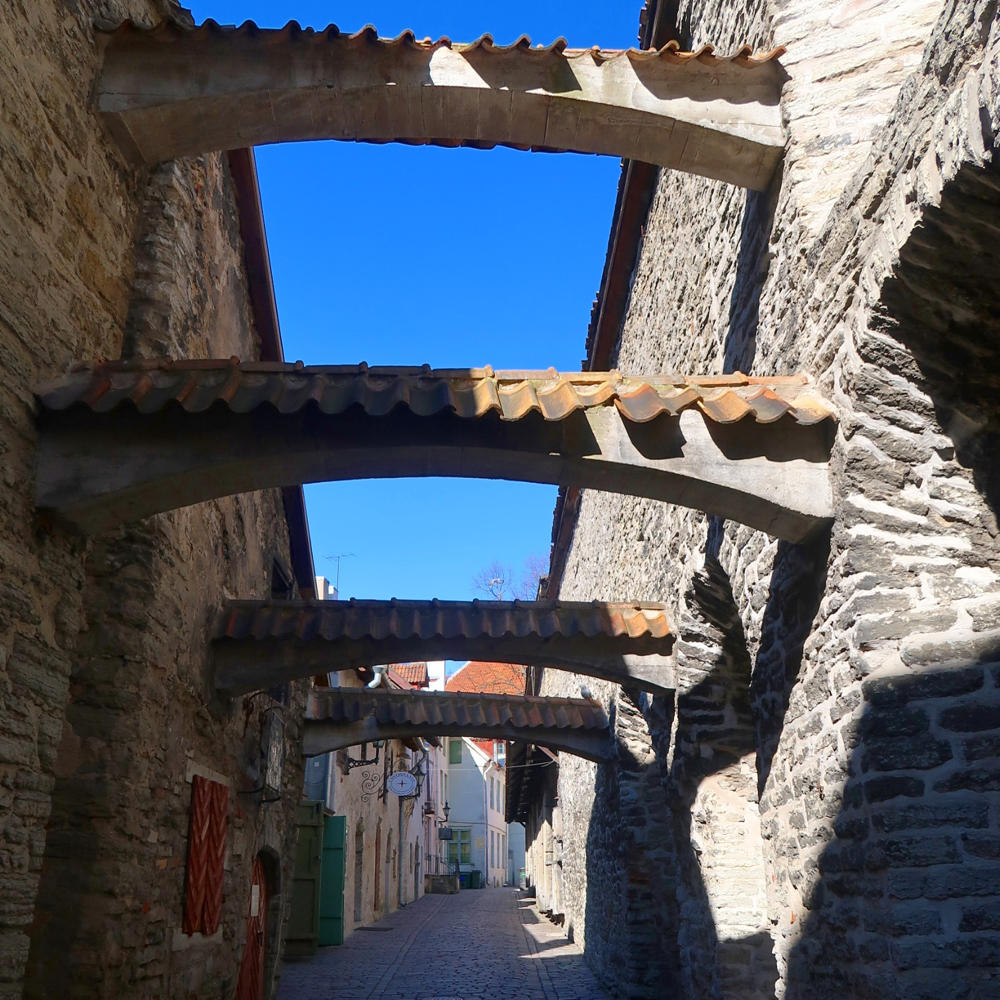 Telliskivi
This is where the cool kids of Tallinn hang out. It is only a short walk away from the old town. Disused warehouses have been converted to form a hip creative centre.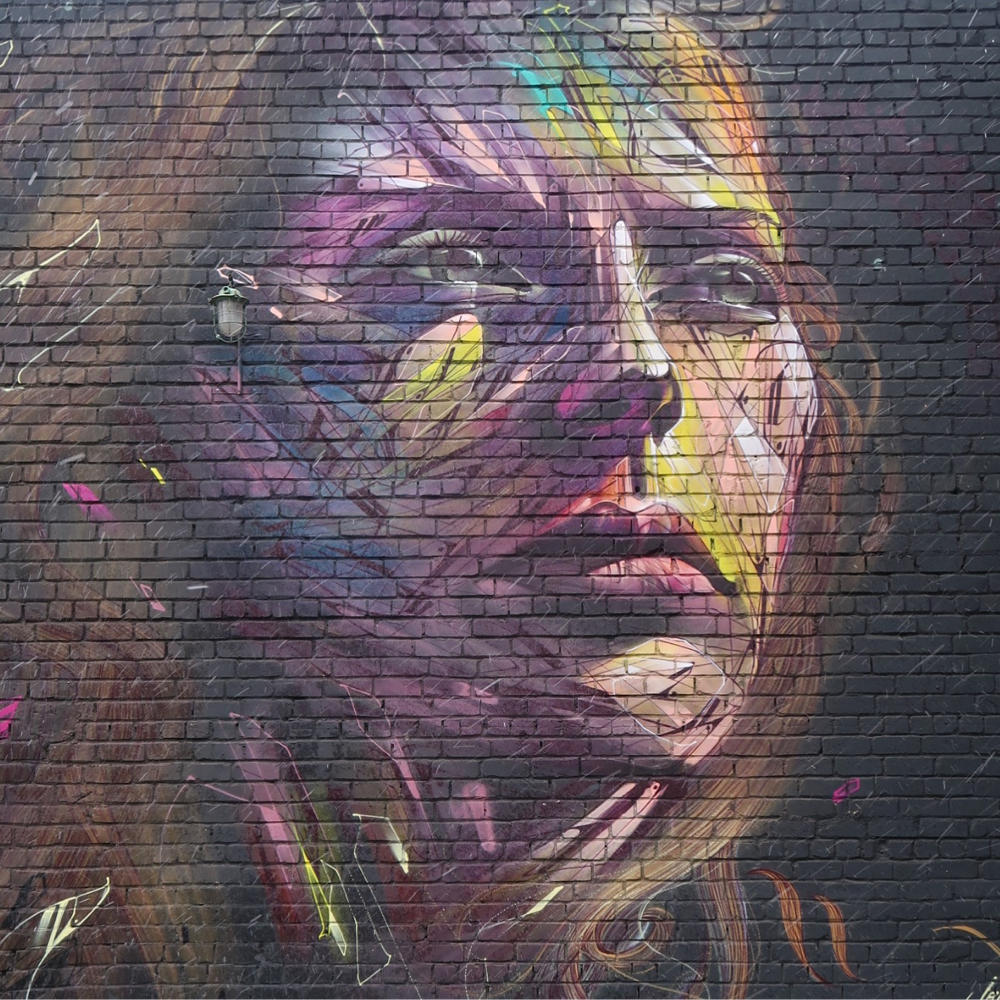 There are excellent pieces of street art as well as a plethora of pop up shops and restaurants. We sheltered here from a raging blizzard. Reval Café not only does the best latte art I have seen on a soya coffee but also it had vegan cake. Happily you will not see a single Starbucks or Pret. Tallinn is all about going local, hallelujah!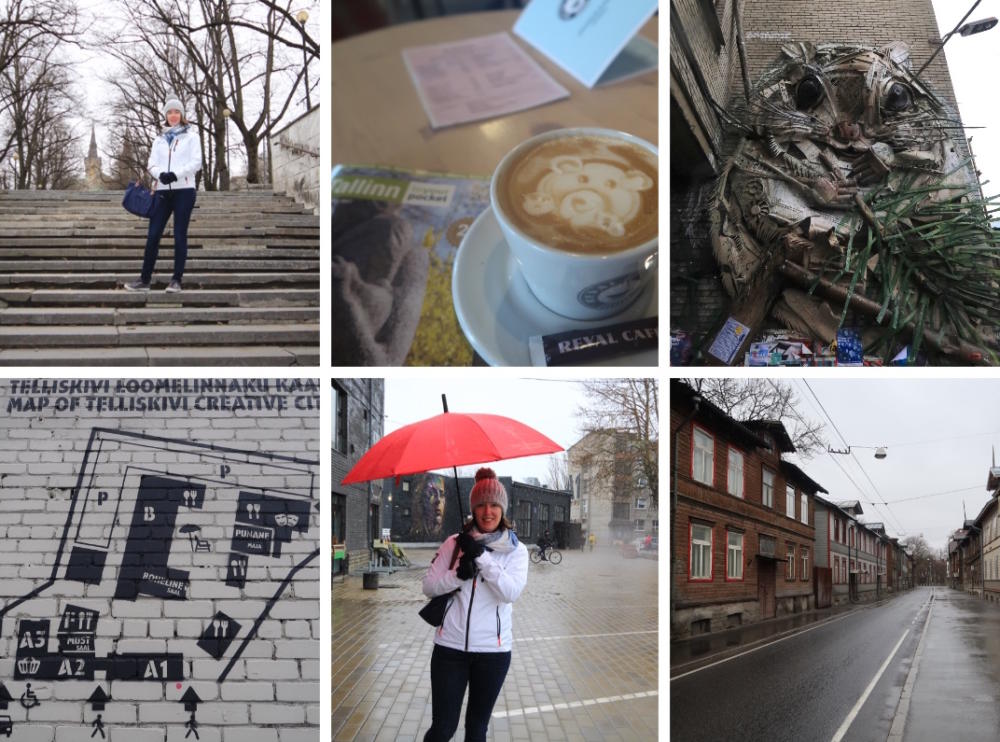 Museum of the occupations
This was Mr P's choice, as I am not a history lover. However it is only a small museum and, I think, essential to visit. At school I was taught about the tearing down of the Berlin wall, as well as the Tudors, Elizabethans, WWI and WWII. But what went on in the Soviet Era and how the union came to an end was skipped. This museum took us through those challenges in bite sized chunks and it was a thought-provoking place. The Baltic States have a short history in their current form, but a difficult time before then. Downstairs in the museum were some excellent art exhibitions too, modern and showing the resilience of Estonia.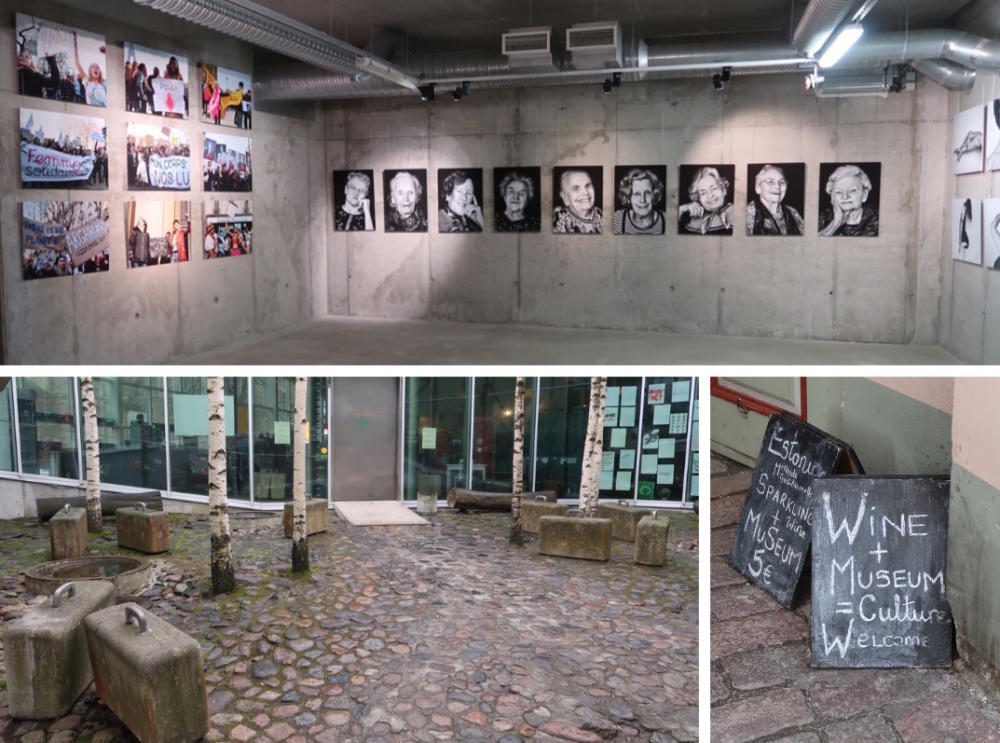 We also stumbled across a museum of Estonian drinking culture, but sadly it was shut. There are countless museums across the city – so much more to see on a longer trip.
Local beer
Mr P was a happy boy as there is an extensive selection of ales and such like, making the choice in Waitrose look positively paltry. Fizz on the menu for those of us that aren't too keen on beer!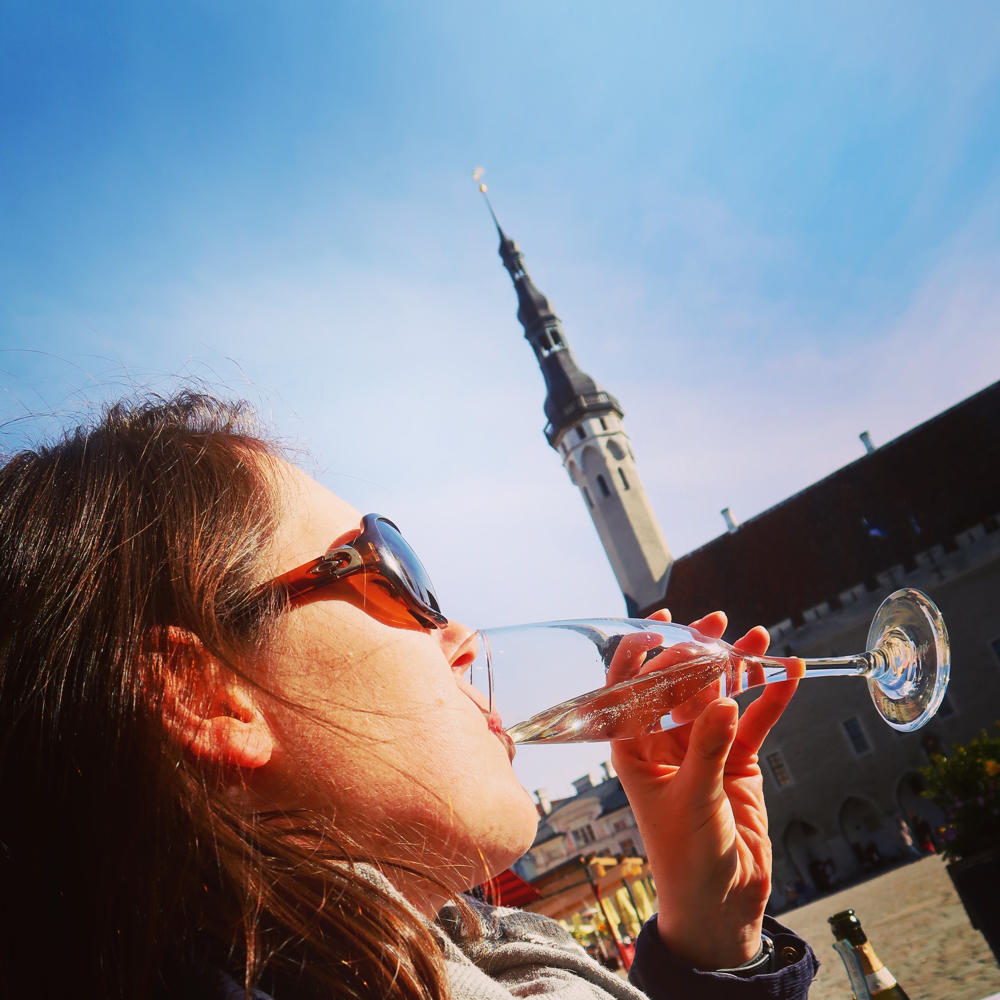 Porgu was a particular favourite (for lunch and beer, hidden in an underground cellar), but all the bars and restaurants around Town Hall Square appeared to have outstanding choices of beers not to be found elsewhere. We enjoyed sundowners in the square and I can't recommend it highly enough. It wasn't even chilly, but if it was there are fleece and sheepskin blankets. Touristy yes, but chocolate box buildings to ogle and music from near professional buskers to enjoy. Buzzing.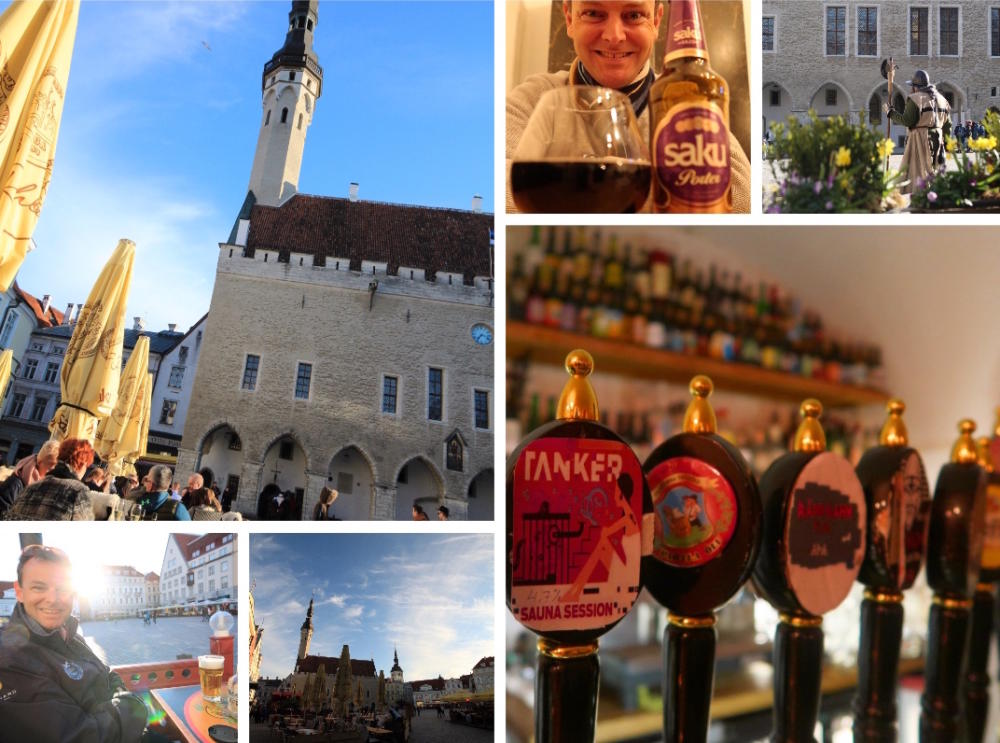 Eat your heart out
We inadvertently took a foodie tour of Tallinn. On our first night we ate at Mekk – modern Estonian food that was as beautiful as it was tasty. We were sent to Porgu by an Instagram recommendation and enjoyed a light lunch there whilst beer tasting. Porgu apparently means 'hell' but the food was anything but… although the 'lard chips' were exactly what they said they were. Lard on chips! My love of the Chedi hotel in Muscat meant I was always going to visit a namesake – thankfully it served excellent Asian food. Given the roads were a snowy slush – it was also usefully just moments from our hotel! Tchaikovsky was our hotel restaurant and it met its slogan of being a symphony of Russian cuisine. Service was excellent everywhere and all food was impressively high quality.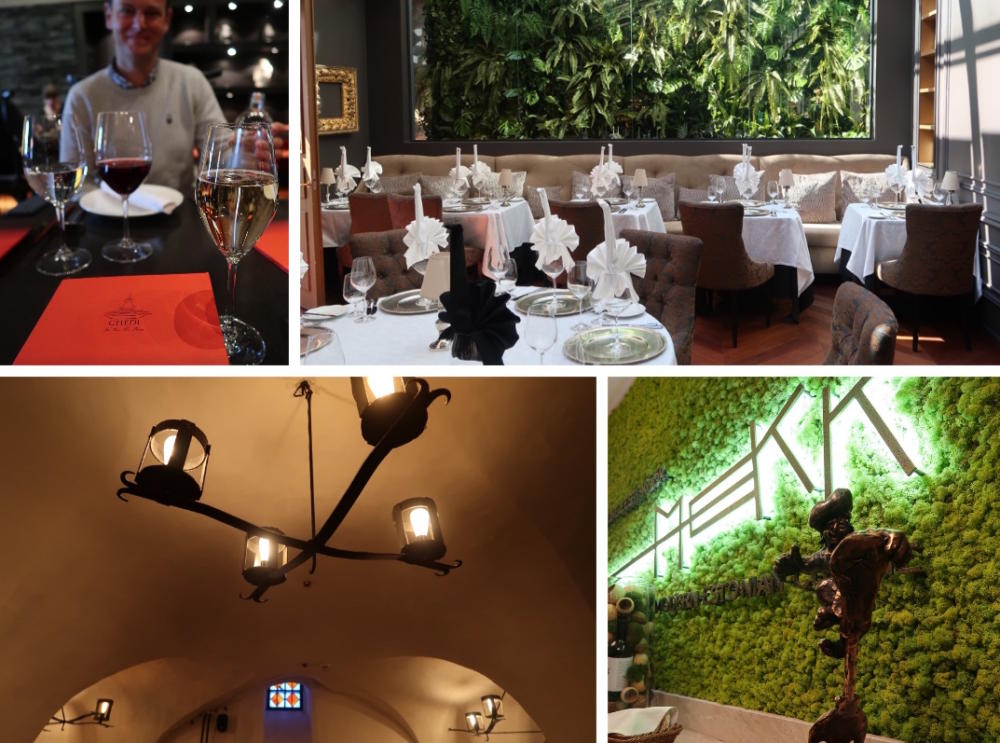 Sauna time
We "enjoyed" full blizzard conditions during our stay… Apparently it is unusual for the end of April (of course)! Saunas are very popular in the Baltics on account of winters being, er, Baltic. Putting real meaning to the 'it's baltic' phrase! I would recommend if you feel the cold, ensuring that your hotel has a sauna. I do feel the cold.
We made the most of ours at Hotel Telegraaf. The jacuzzi was my particular favourite – sat in the bubbles watching the snow fall on the glass roof of the pool conservatory!
City bikes
A tried and tested formula from our stay in Cascais, it is the best way to get out of the city centre and see a wider variety of places at pace. The Sixt bikes are easy to hire, you just need to download the app. We took ourselves west from Tallinn towards the seaside town of Pirita – particularly enjoying the waterfront cycle. We found the Maarjamae soviet WWII memorial. Another eerie place which was largely deserted and in a state of disrepair. It was evident just how dominant that era had been, strikingly so.
We continued to Pirita to see the 1980 Olympic sailing centre – more concrete in weird shapes. The TV Teletorn tower that was constructed to beam back the sailing to Moscow loomed on the horizon. On the way back we swung through Kadriorg to see the palace – picture perfect baroque and a world away from the concrete-based morning!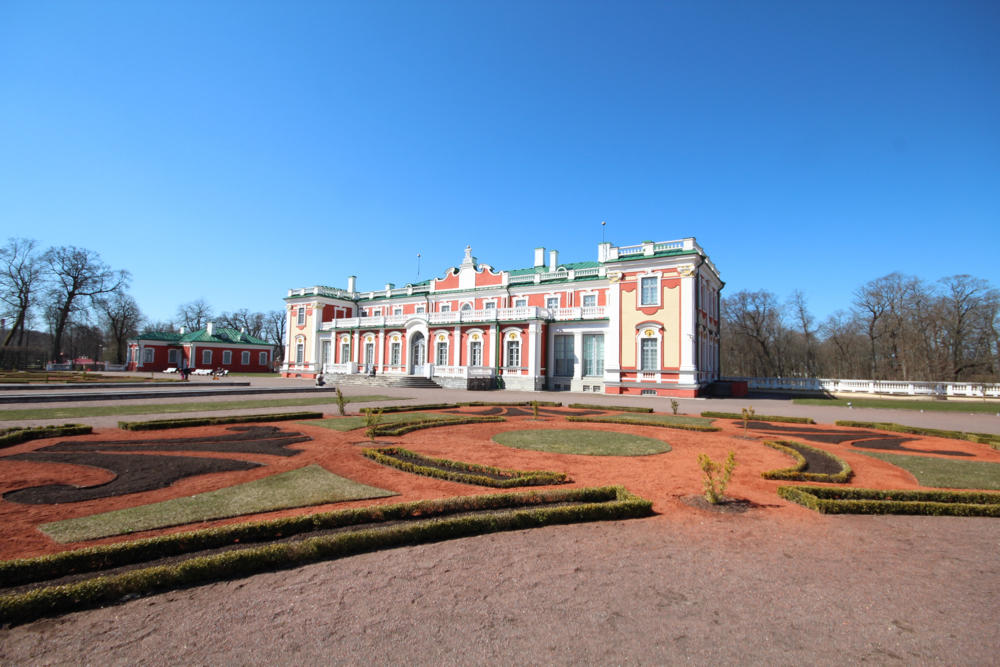 Day trip along the coast
We were very lucky that Sam's colleague invited us on a day trip out to Haapsalu – a quaint seaside town west along the coast. Taking the scenic route to Haapsalu, we visited the Keila-Joa Loss waterfall, the Padise medieval monastery as well as stopping on the cliffs to enjoy the sea views.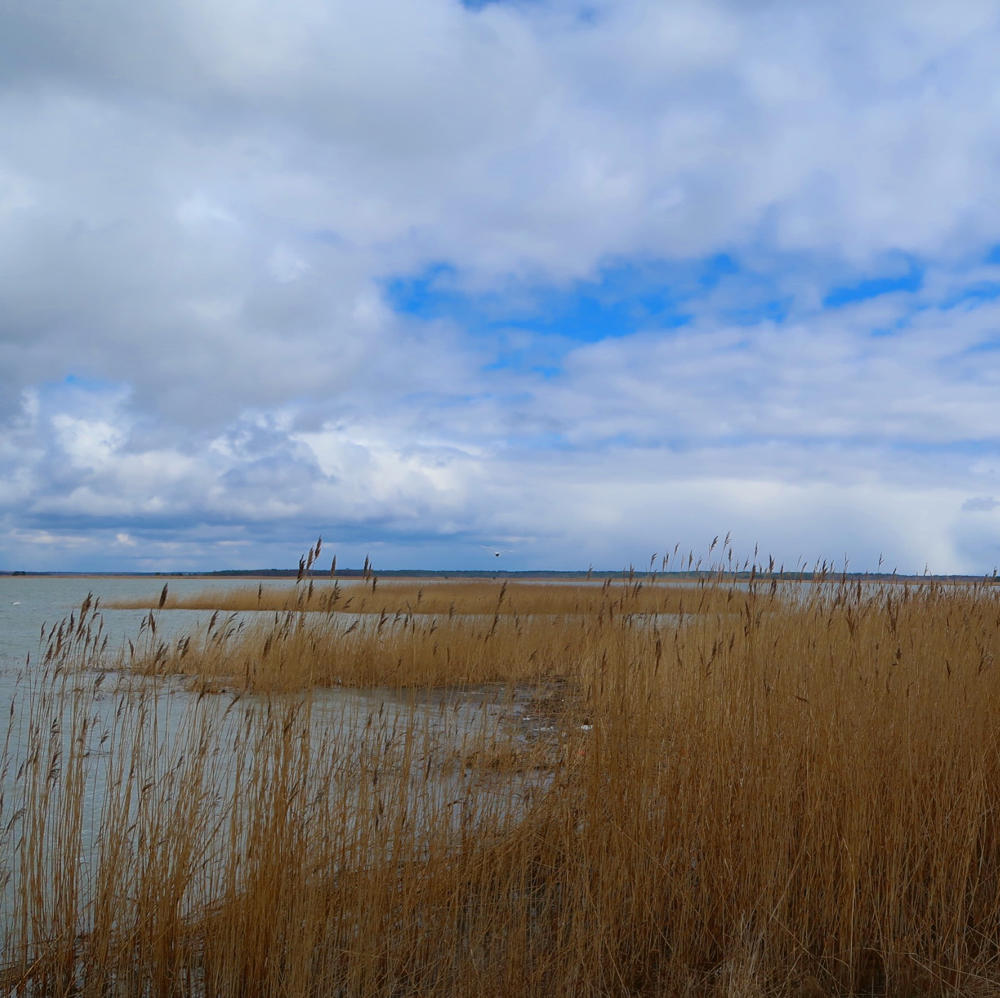 Haapsalu itself reminded us a little of Maine and Sweden, with wooden houses and quiet streets, as well as medieval cloisters. Exploring with locals is also a grand way of really getting a feel for the locale as well as the history of a place. Of course lunch was a success too – the Karme Kuulit was rammed with locals. The food was superb, and the fresh focaccia bread from the pizza oven was addictively good!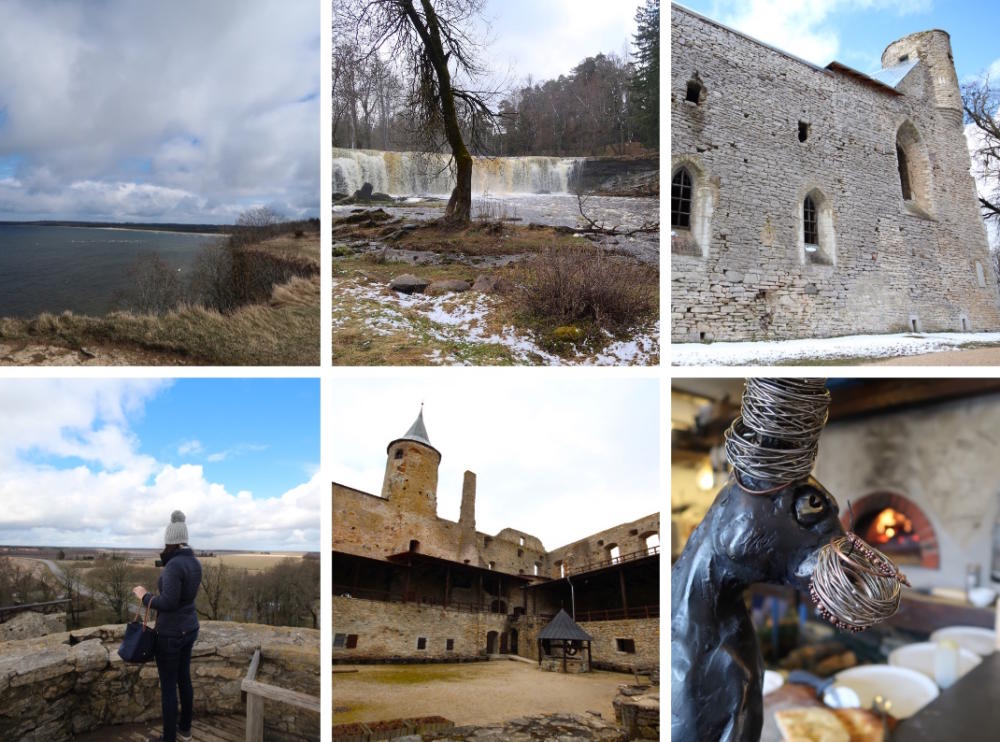 Thankfully BA (two words I didn't expect to be putting together!) will be flying the route from London to Tallin from the summer because Estonia is going to be chair of the EU. So options for more civilised flights are just round the corner! ? Of course on our flight home the stags were mere shadows of their former selves. Even so, Mr P was sent to sit in amongst them in my seat and I took his up front. Driving him home from Gatwick was a small price to pay for a peaceful flight!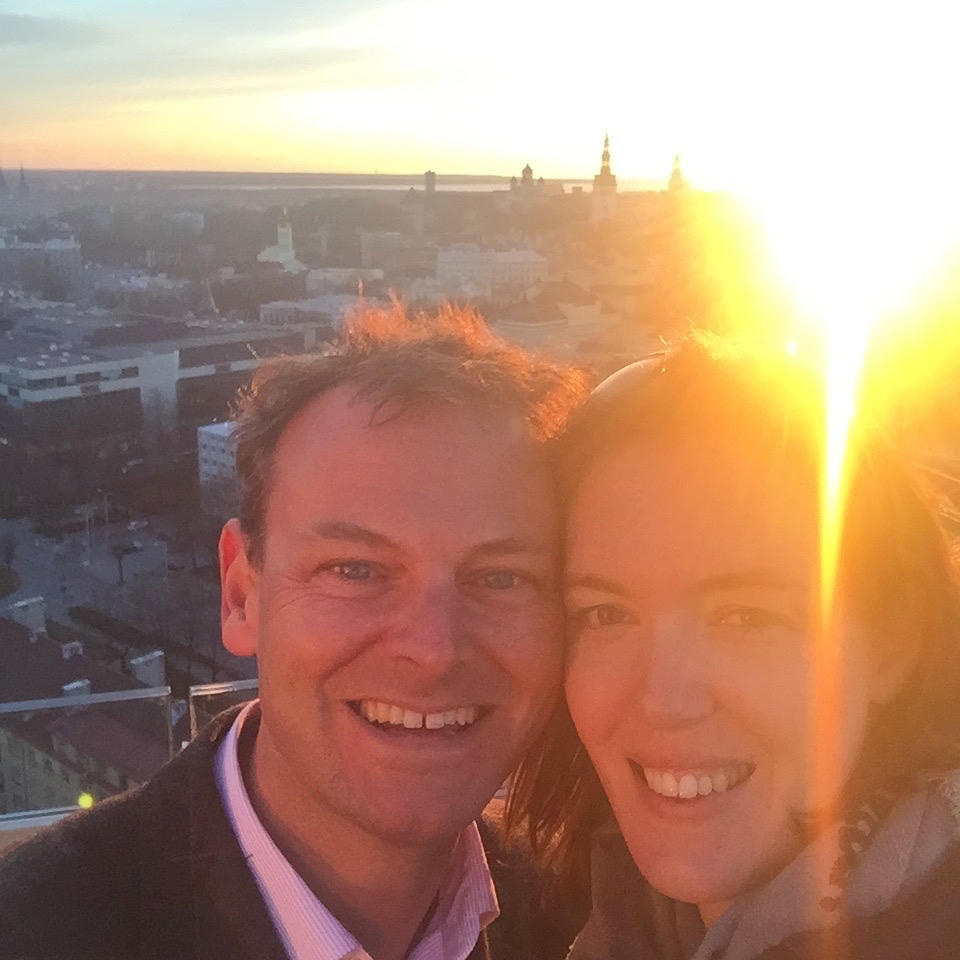 Tallinn was truly a treat of a weekend away. It has given us a real taste to explore more of Eastern Europe.