We flew to Lisbon, straight from a busy week at work in need of a chilled few days. In fact Mr P met me at the airport having just flown in from Sweden, so it was nice just to see him!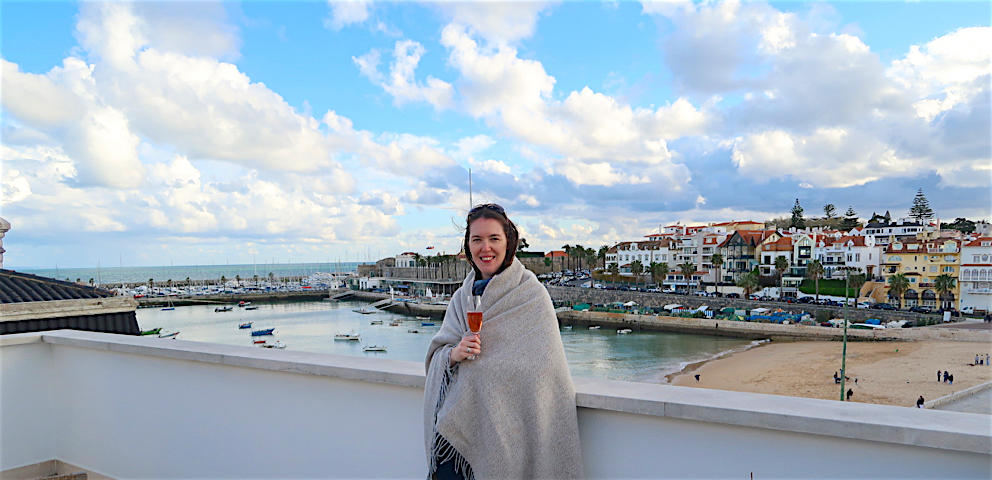 Perfect timing – so jetset, meeting in the lounge ?
BA in their special 'service improvements' way tried to tip the applecart… At boarding they checked our cabin bags into the hold. Just because. We weren't in cheap seats and it didn't happen to anyone else. The lady at the gate had the audacity to tutt whilst I repacked. The Hermes handbag, new camera and essential medication wouldn't be going in the hold. With no padlock. It was beyond her to understand why…
Thankfully we breezed through the airport in Lisboa, were collected by our charming driver and deposited at, in my opinion, 'the' place to stay in Cascais.  All was forgotten, as we shared the arrival macaroons and fruit.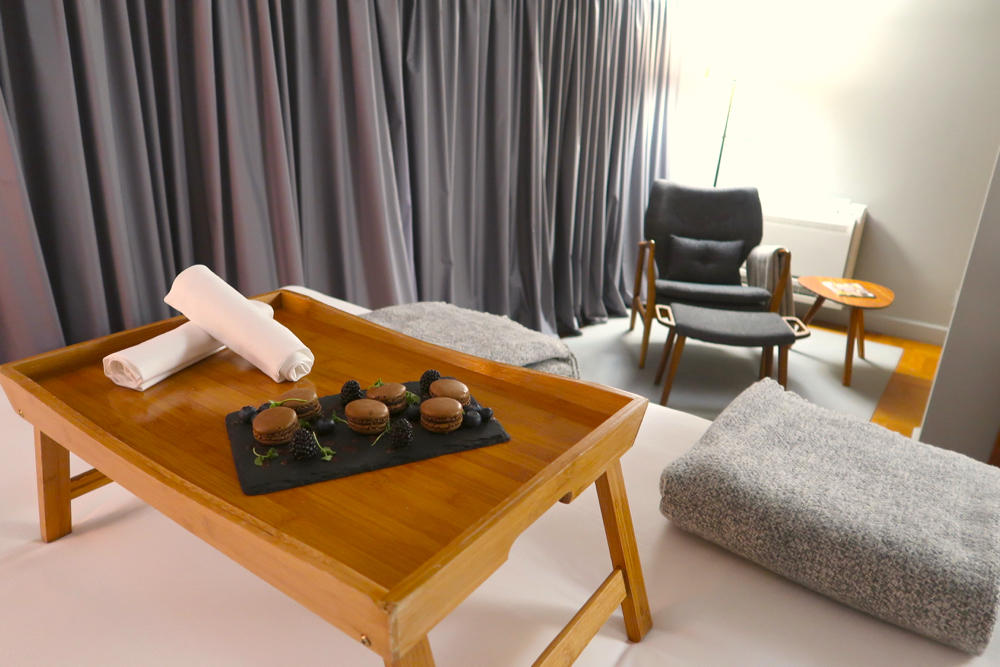 Being a seaside village, Cascais has its older-fashioned hotels as well as the more-typical seaside chintz and a few branded places… Luckily in amongst this cacophony we found Villa Cascais.
Totally us.
An elegant old merchant's house right on the waterfront. Just a few rooms.  A measure of a place is often front desk.  And they were charming.  During our stay and in the run up when I had the usual random queries!
I had actually forgotten what room we had booked, such is life! Cliveden House surprising us with a suite the size of a small apartment a week earlier could have led to a problematic comparison. Thankfully not!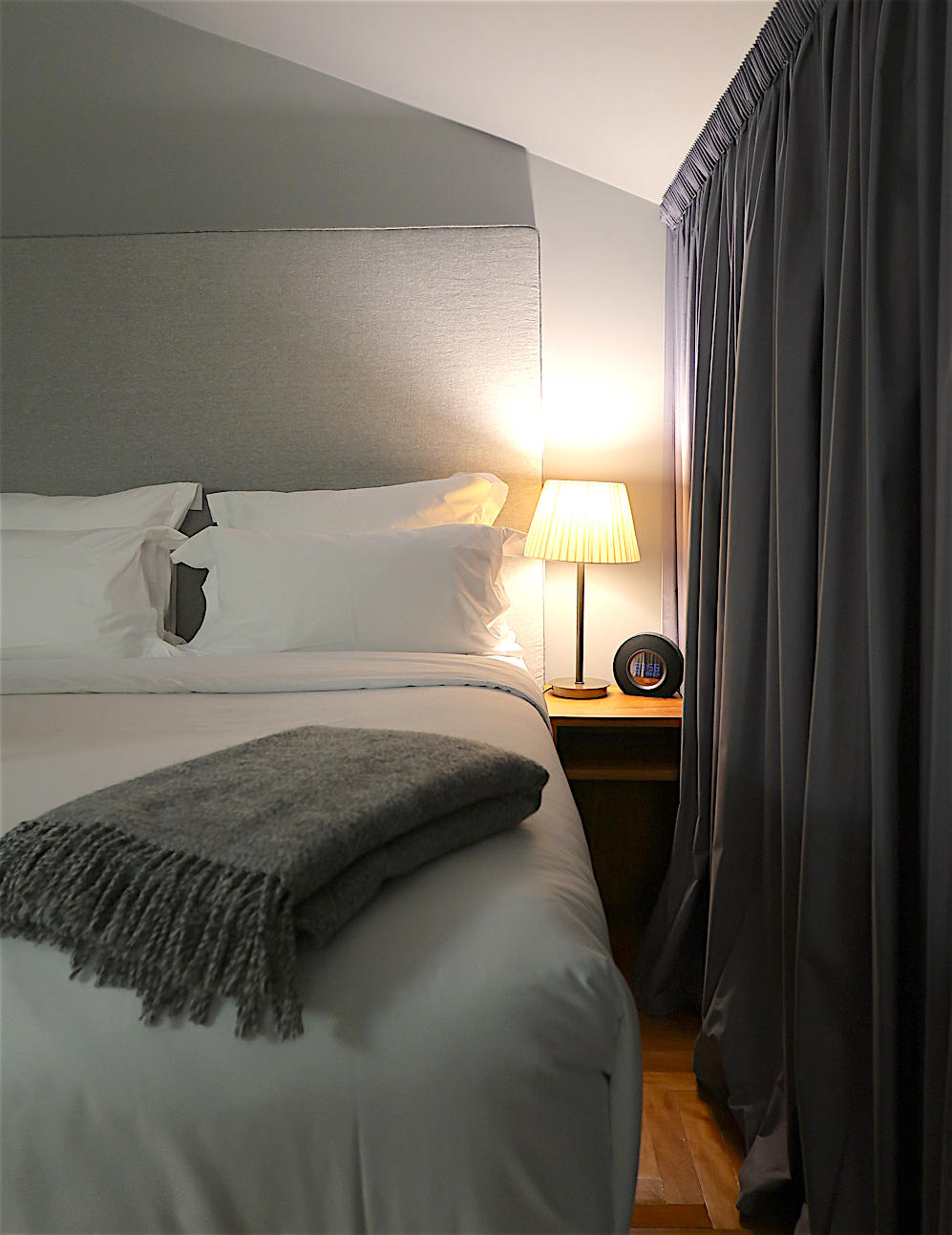 Dripping with hygge and decorated in my favourite grey, it was a stunning penthouse suite.
Then there was the bathroom. Oh my word! The bath of dreams! The only thing that could improve it would be super-luxurious bubble bath, but that's really picky! Relaxing in the bath with a glass of fizz was the perfect start to the stay.
Well slept, we drew back the curtains to the most stunning view down the coast to Estoril. We'd been dreading rain, but what greeted us was a super moody sky.  As we watched with our coffee, it rapidly cleared to blue and sun! Time to get up and get out!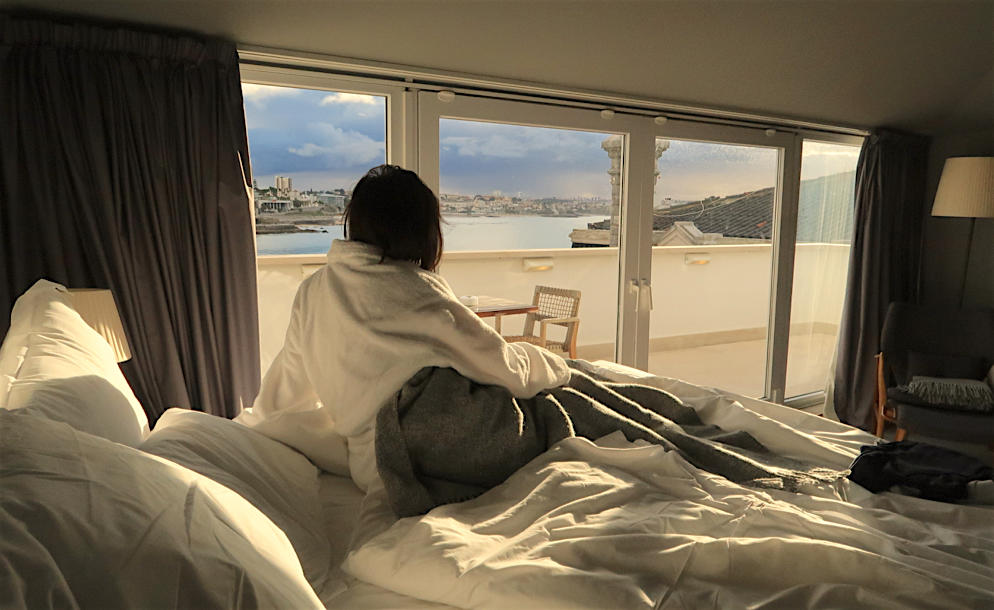 So with morning came exploring! First in the suite. And excellent balcony views. That's from all three balconies, because one is not enough. Fact. We were spoilt for choice, with near 360 degree views!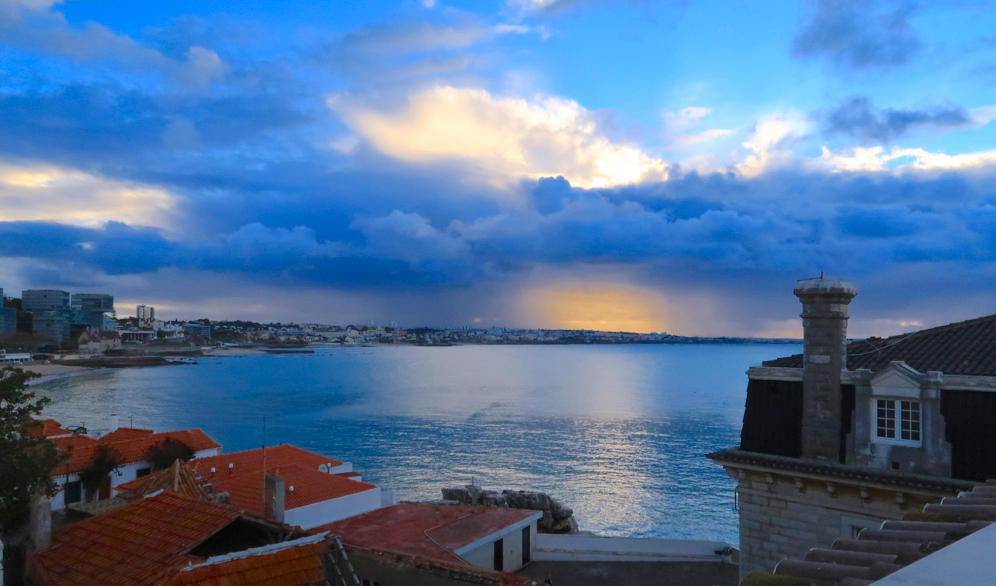 The villa decor is mostly cobalt blue. An acquired taste but one that is Portuguese chic. The colour set off an inspired juxtaposition of historic azulejos tiles and swanky wine tasting machines in the hotel bar. If I owned a bar it would be like this!
The dining room continued that theme and breakfast was superb. Of course. Plentiful and fresh. It is only a small hotel so whilst it is a small choice, it's a perfect one. The pride the waiting staff had in the hotel and in giving us a guided tour of the spread was outstanding. We certainly didn't go hungry! There is a terrace area and at lunchtimes it was jam packed. South facing and with harbour views. No surprise really!
We dined at The Albatroz hotel which is under the same ownership. I would recommend a trip. Far more traditonal and undoubtedly the grand dame of the hotel scene. Excellent service and food despite it being the start of the season.  A particular favourite was the deconstructed pastel de nata! Guests of the Villa can use the pool area here, very definitely the best of all worlds.
We obviously returned to the bar at Villa Cascais after supper for a nightcap! I can never resist those wine decanters! They have a whole cabinet dedicated to Vino Verde which was a great discovery.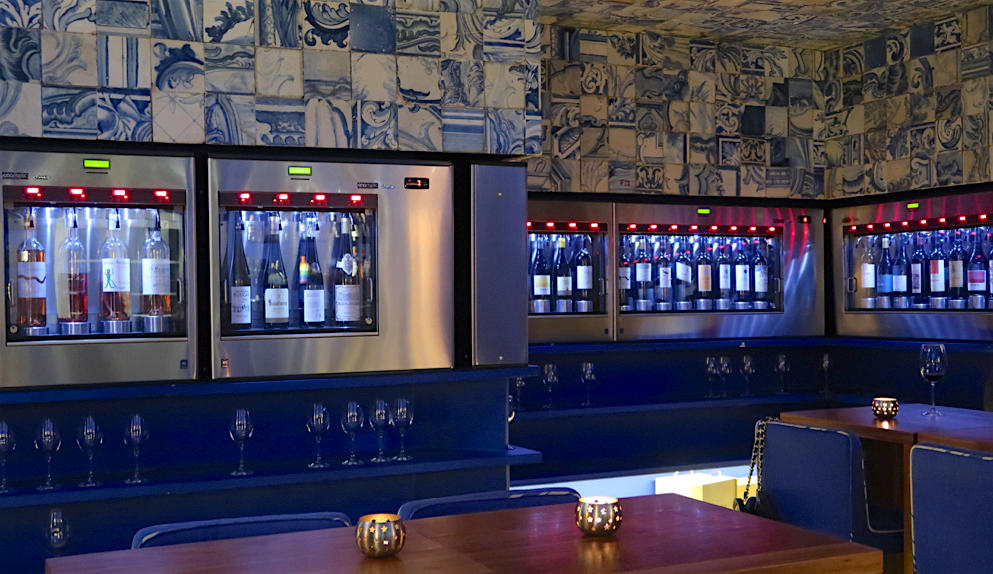 Cascais was, for us, the perfect precursor to a busy city break.  As was Villa Cascais. Sleepy and cute, the fresh sea air is good for the soul. And worked quickly.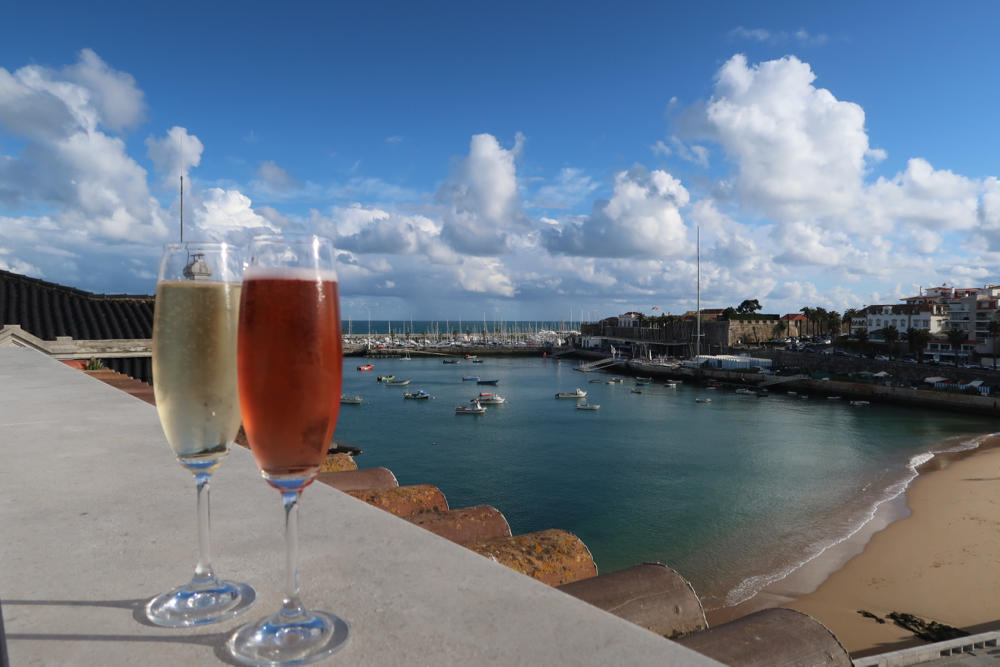 Restored, we hopped on the train after our two night stay and were in the city within half an hour. For less than €6 too!
A thoroughly chilled out and relaxing stay in chic and cool surroundings. I only wish we could return in true summertime and make the absolute most of all 3 incredible balconies!
Read my tips for the perfect visit to Cascais and Lisbon here. If you are looking for somewhere similarly unique and charming in Lisbon then look no further than Palacio Ramalhete.