Given the opportunity, I would live at Cliveden every weekend! It's captivating.   And it is easily understood why Cliveden is repeatedly in the chocolates at luxury award ceremonies… There aren't many places which have been restored so attentively and can offer guests the chance to stay in such a historical and grand location, with mod cons discreetly added.
Our overnight stay was a series of 'pinch me' moments.  I had expected this stay to be like our previous luxurious stay in the Canning suite… But then we found ourselves in the best room in the house. I almost did a happy dance! What an incredibly decadent privilege.
Rarely do we return to a place for a second stay.  But based on this, the rules have definitely changed!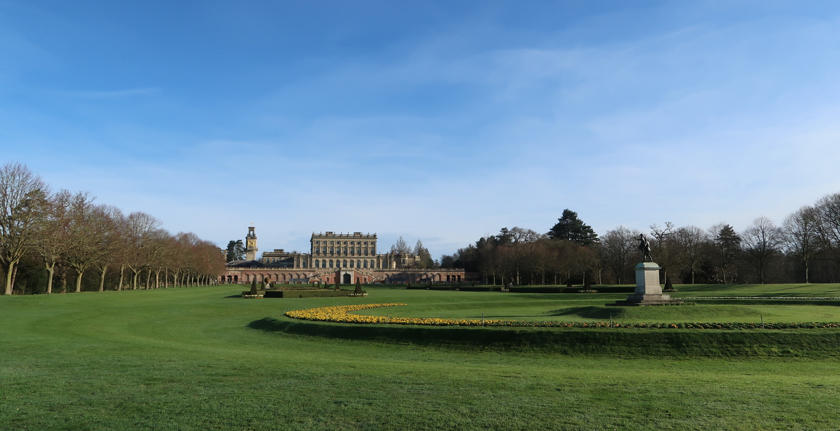 We took the train after work from Paddington to Taplow and hopped in a taxi.  It is only a short ride to this stunning stately home.  The grounds are immaculate and enormous. 376 acres of Berkshire countryside in fact. Since they are National Trust owned, I would recommend a visit even if you aren't staying.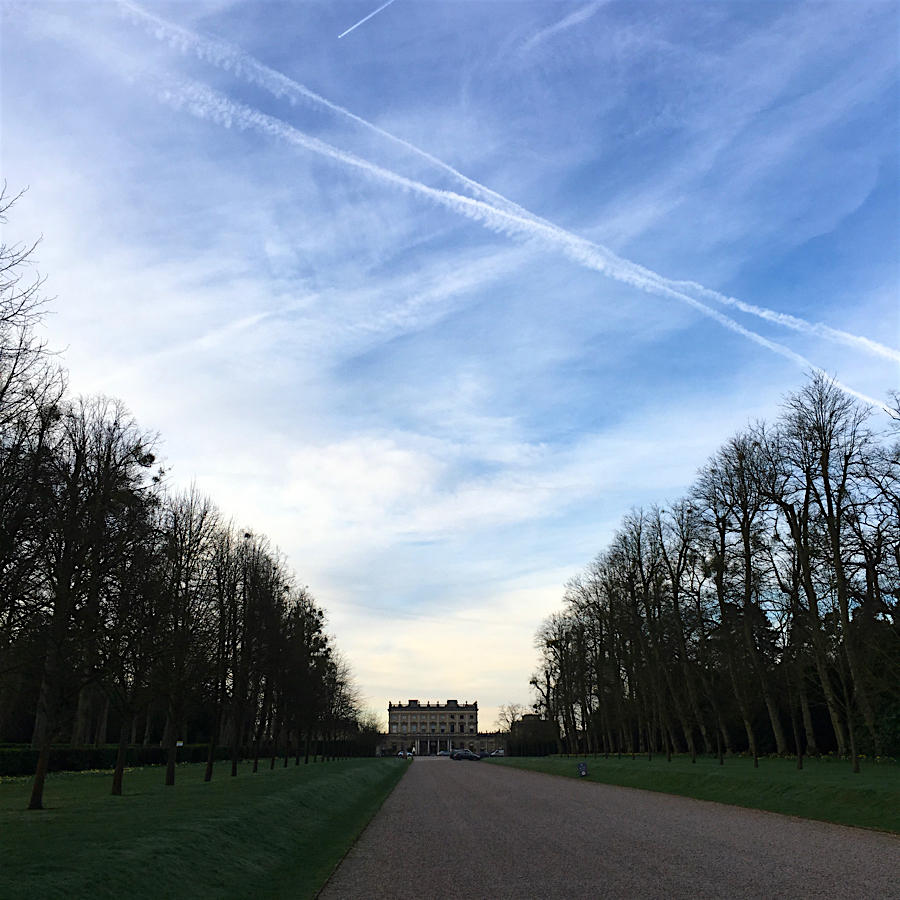 Sweeping up the long drive I was already excited!  Walking into the long hallway I was immediately captivated by its charm and history – filled with tapestries, suits of armour, velvet seating and stunning florals. It is like nowhere else!  The restoration will soon be complete when the spa reopens. Useful fact – because of the Profumo affair, the spa hosts the only listed swimming pool in the country.  Part hotel, part museum – quite unique to stay in such an historical location.
After a slightly amusing check in, we were giddy with excitement when we were taken to our room – The Prince of Wales suite. Up two flights of (stunningly ornate) stairs in the main mansion we went before being introduced to our abode.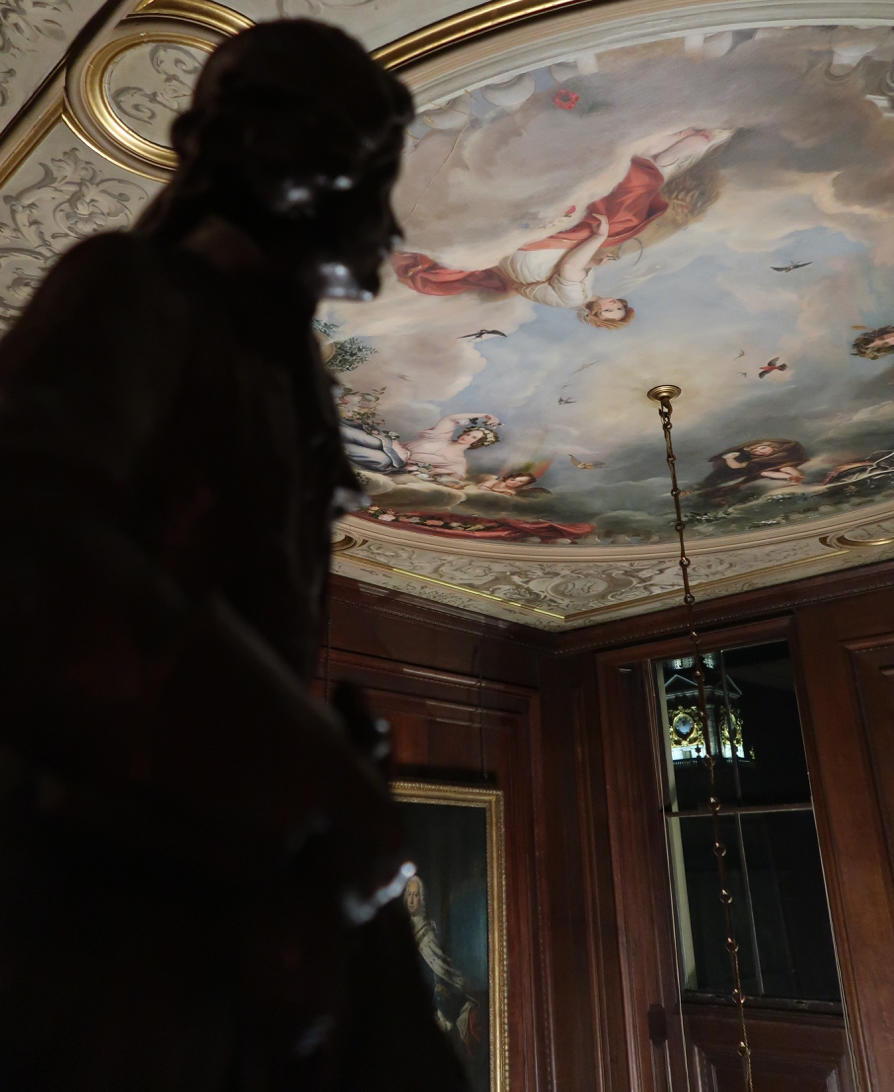 I love that our names were up there again on the door… We had arrived!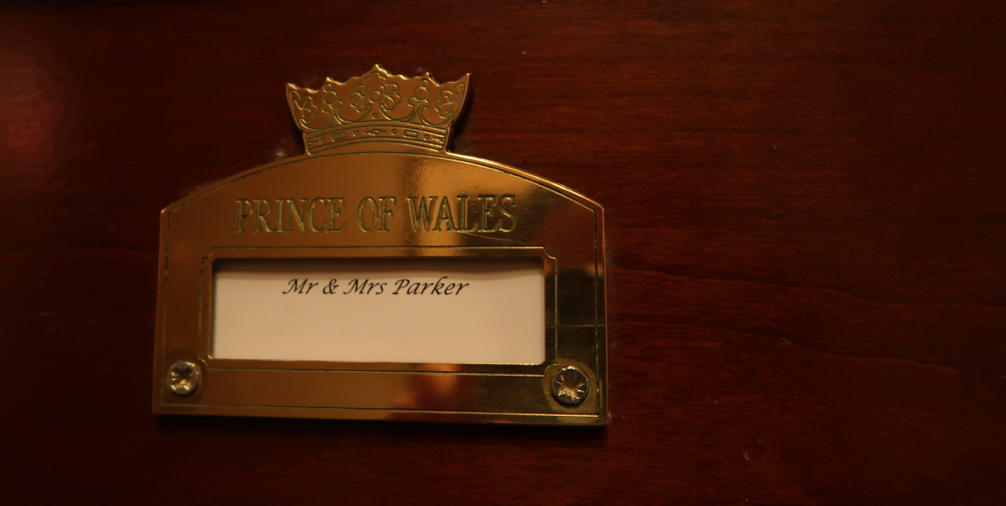 Even the hotel staff that showed us around were coo-ing at this suite of rooms.  And quite frankly even to call it a suite would be to understate.  It was an apartment.  Bigger than our first home!  Complete with hallway, dressing room, a living room, the bedroom, a 2-room bathroom and gorgeous high ceilings. Let's start with the professional pictures…
I counted 6 windows, 11 chairs and 9 towels.  I didn't even try to count the number of priceless bits of antiquity, art and furniture. Perhaps I should have as I would still be there!  My counting goes some way to articulating just how immense, opulent and luxuriously-furnished the suite is!
I didn't realise silk wallpaper was a thing.  But it most definitely is… #HouseGoals… The living room and hallway were regal in red silk with sumptuous dark wood furniture and an enormous oil portrait of the man himself.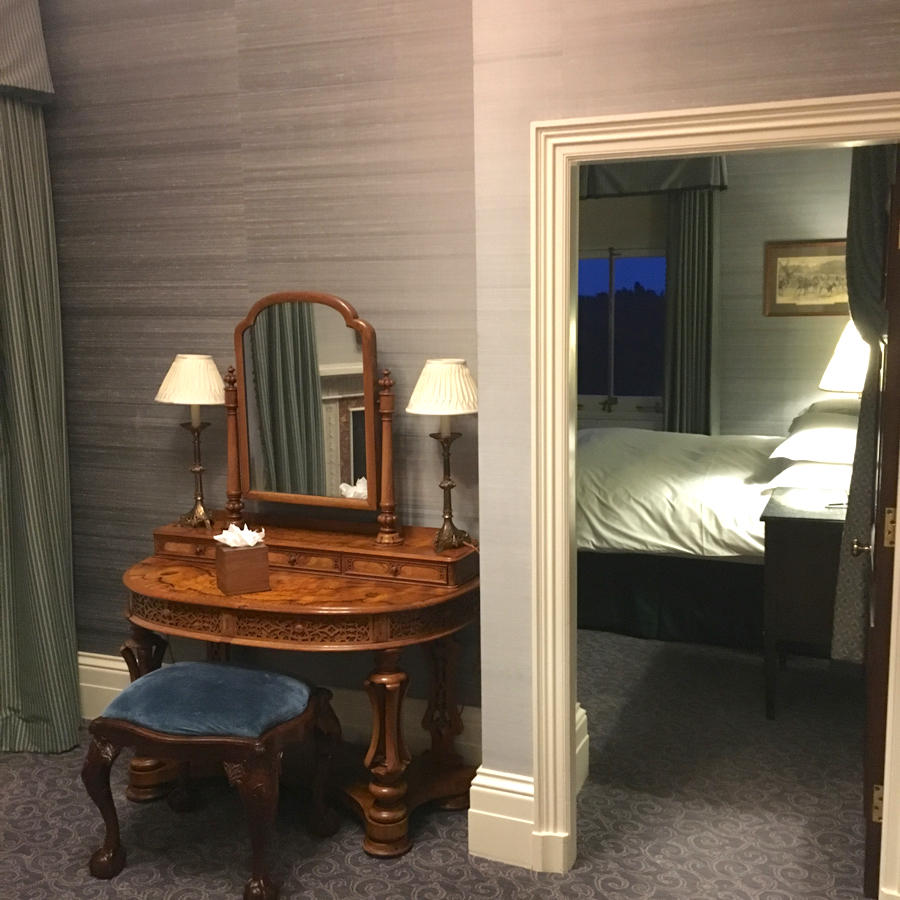 The bedroom and dressing area was stunning in a silver-grey silk alongside calming greens.  Very understated yet grand.
As you can see, the bathroom was the size of a hotel room! My favourite Asprey smellies too!
Frederick, Prince of Wales, (son of King George II) leased the house between 1733 and his death in 1751.  These sprawling rooms are named in his honour and are immaculate.  He was very fond of the house.  Staying in his preferred rooms, I can understand why!
Back downstairs we sunk into the soft seats of the residents bar and library and enjoyed a champagne cocktail.  The Prince of Wales for Mr P and the Profumo for me. Charming staff and an excellent lesson in cocktails on the side.
We chose to dine at the more informal Astor Grill on this visit, as a direct comparison to The Kitchen at Chewton Glen.  I'll tell you more soon – rest assured it was a superb meal. Followed by a nightcap…
Cliveden is just 30 minutes outside of London.  What surprised me was the star-gazing opportunities so close to the city. Always look up, always! The sky was magnificent. Mr P tutted as I took pictures with my camera on automatic… But it worked!..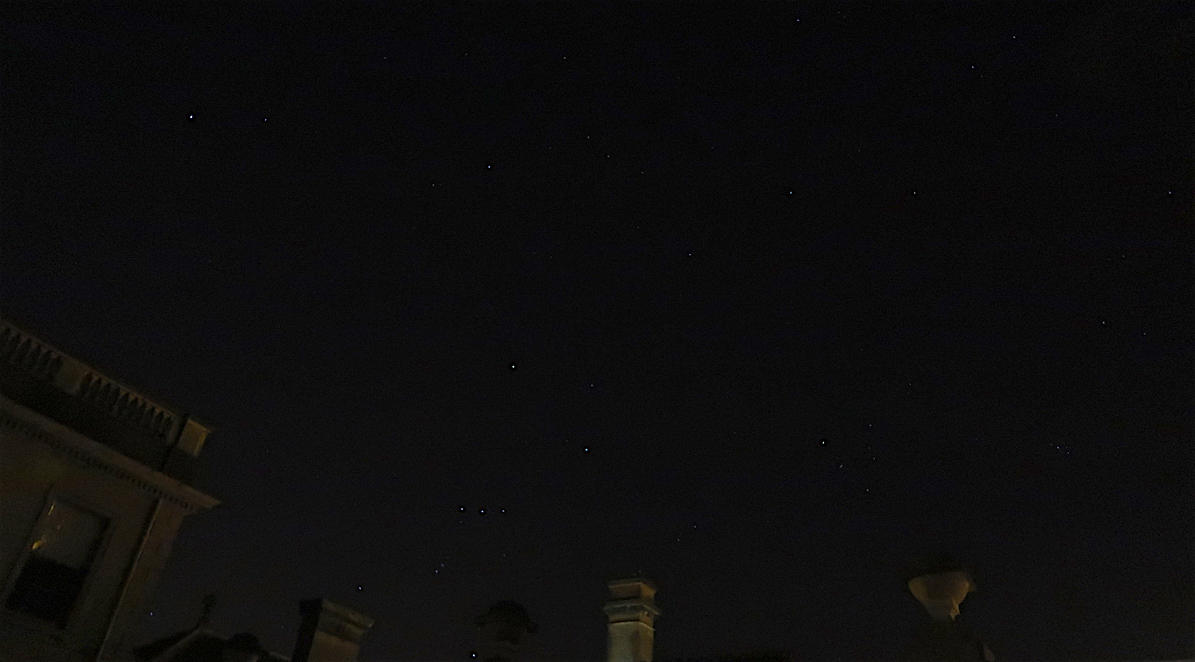 We had arrived at Cliveden at dusk and so it was only in the morning that we made the most of the dual aspect bedroom views.  As is too common, we both woke around 6am.  Clearly Mr P woke up first…
It was time for tea snuggled up in bed! One thing I love about both Cliveden and the Chewton Glen is that the rooms aren't cluttered with tea making facilities.  On our way to the room we'd been pointed out the honesty bar and kitchen area for guests.  This is a clever idea as rather than use the in-room tablet to order our morning drinks, Mr P pulled on a dressing gown and quickly made some hot drinks (this was no 'tea-holiday').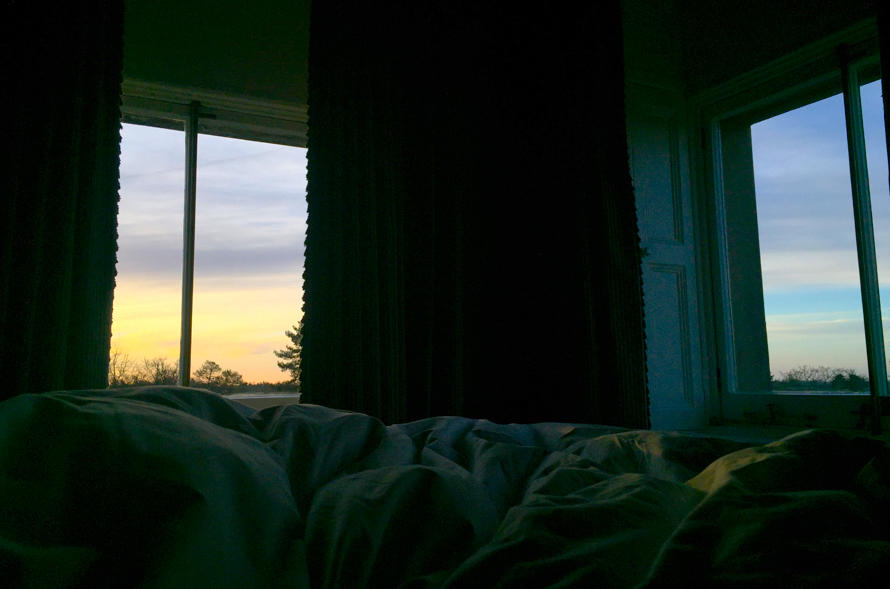 Sat in bed with the curtains open we enjoyed watching the sun come up. The bedroom faces east and south and watching the morning light-up was a lovely start.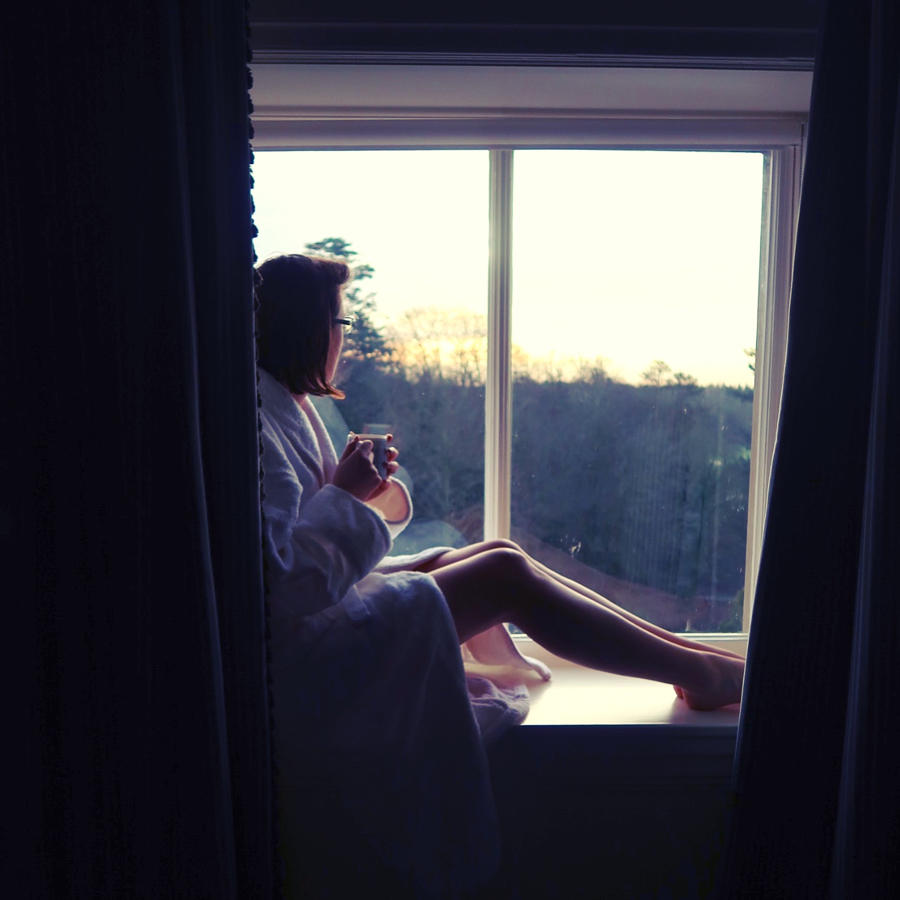 Sitting on the window sill or one of the 11 chairs to vary the view, I blissfully woke up.  Watching a bird of prey soaring over the parterre was fascinating. It was having a marvellous time catching thermal currents.  Having done my research, the twitcher in me thinks it was a red-tailed hawk.
Invigorated from a good nights sleep in the particularly comfy bed, it was time for a run.  Going running in National Trust gardens is a real treat… Although I had to stop myself taking a photo every 100 metres! I would be running marathon distances if we could live somewhere like this.
Having worked up an appetite it was time for breakfast.  Thankfully there was a window seat reserved – the vantage point of the restaurant is superb for admiring the parterre.  My Lord Astor breakfast was delicious. I have to say the care and presentation of my soya latte was the best I have seen.  The waitress that made it learnt her barista skills at the house and was thrilled with my compliments.  Glen Miller music and such like was playing in the room – a throwback to the wild times of the past I'm sure!
There is a little residents terrace on the first floor too that I made the most of after breakfast.
Sadly with a final stroll around the gardens it was time to head home.  According to the history books, everyone who's anyone has been a guest at Cliveden.  And, let's be honest, created a fair amount of scandal in the process.  If only walls could speak.  Now the Parkers have stayed here. Twice.  And, thankfully, there's no scandal in that – just pure bliss!  I said at the start there were 'pinch me' moments – staying in a piece of history such as this is a unique privilege.
We were very lucky spoilt guests of Cliveden.