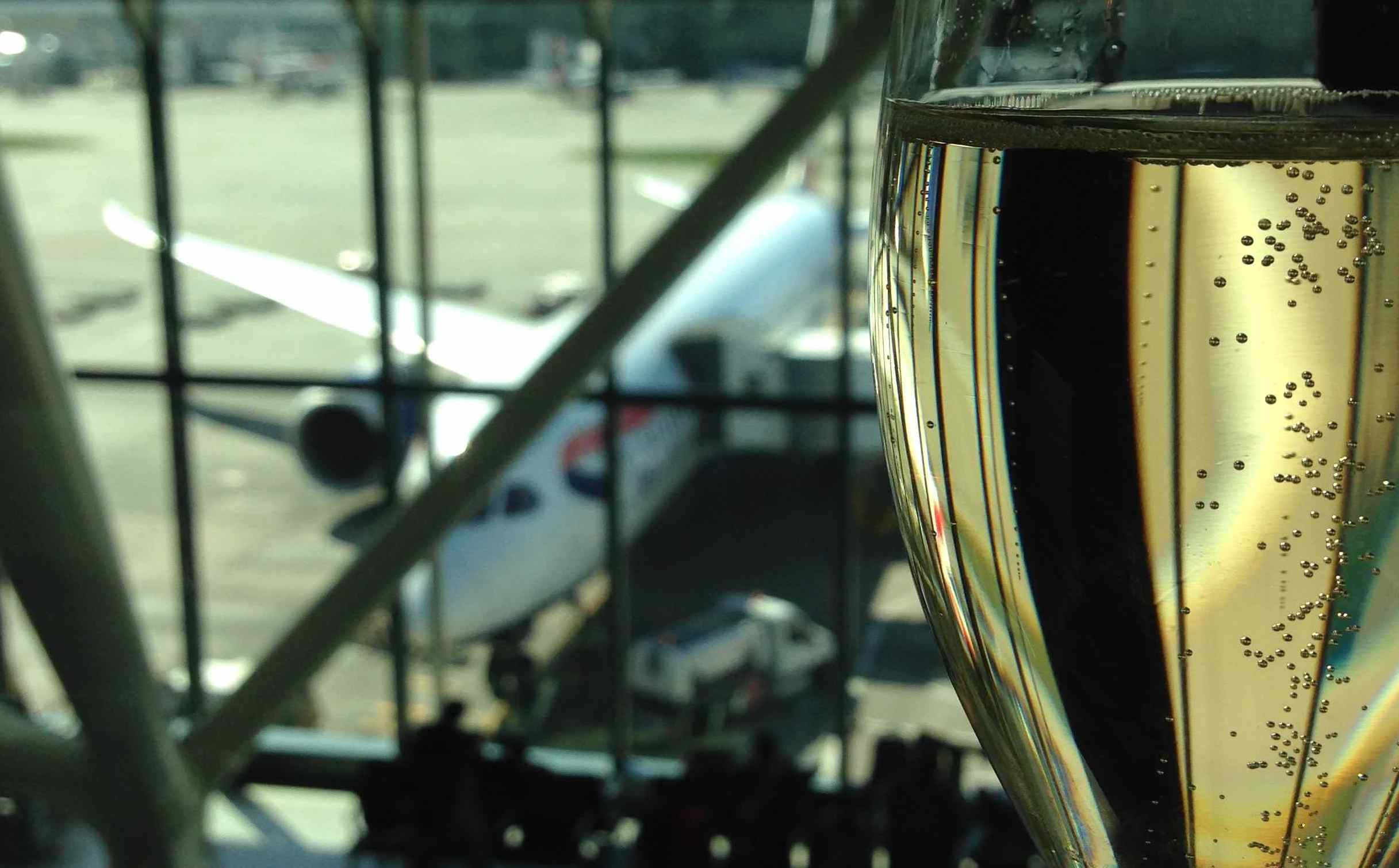 You know those people at work that are always jetting off here and there on business, have a clutch of gold cards and exciting passport stamps?
So glamorous.
I always wanted to be one!
And then I was.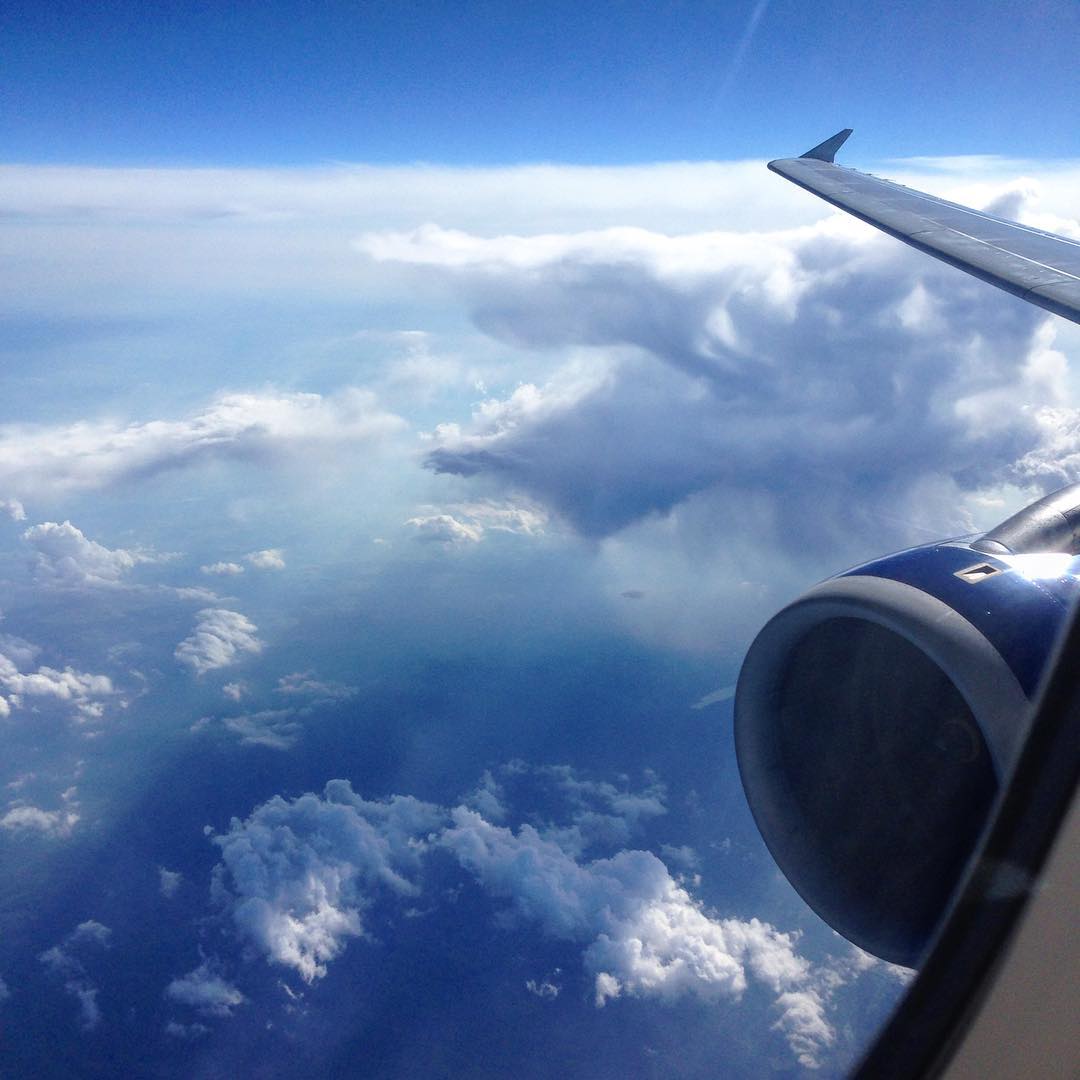 I went to America more than necessary, once for less than 24 hours… India for less than 48 hours… Switzerland and seemingly most cities in Europe more times than I can count… And, and, and… It was manic and in no way glamorous despite travelling in business class! Two years and over 40 flights in both years was definitely a business investment…
In fact there was a particular period that was totally insane and the final time I came through Heathrow security the border policeman had to correct me and point out I'd come from Geneva, and not my reasoned guess of Zurich!
The picture of the glass of fizz at the top of the post was one of the only ones I enjoyed… That was because it was a Saturday, I was flying to India, and the plane was delayed!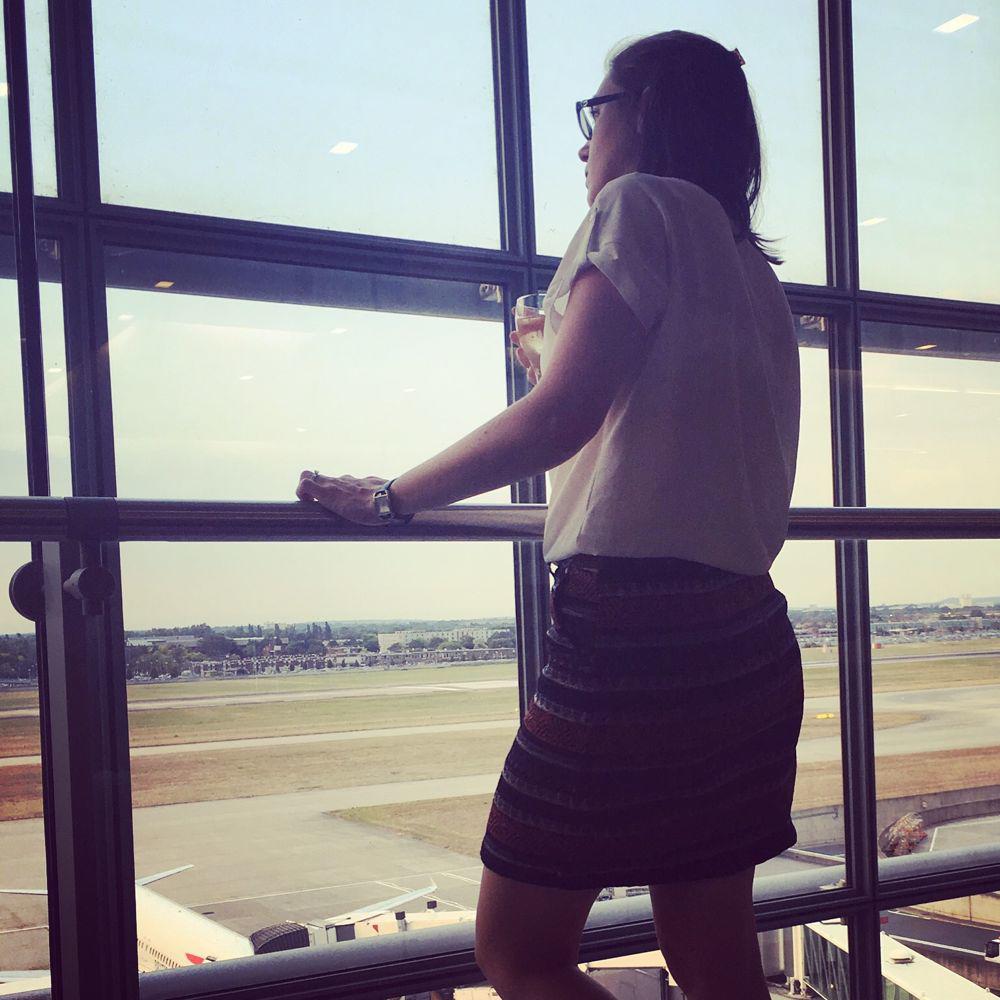 Now I tend only to travel on business overseas intermittently, and boy am I glad of that!
The irony of writing this on a Friday night, flying home from working in Paris, isn't lost on me!
Mr P is now leading the charge on our airmile-haul. It grows by the week… He still seems to enjoy it thankfully!
There are of course benefits to business travel
Collecting airmiles, hotel points and gold cards – I'm not gonna lie, those points and membership statuses come in very handy. We are partial to First Class flights and lounge fizz to start our holidays as well as redeeming hotel points and bonus nights. But given that whenever we travel for pleasure we are together, we always get the benefit of the others status. That and the fact we tend to book in business anyway. We actually struggle to use our hotel points – we avoid business hotels on holiday, preferring instead to find another hidden gem! #firstworldproblems
Exploring places on someone elses account – if I am somewhere for long enough then I'm certainly going to see what's around me. Washington DC is one of my favourite cities having spent a few weekends there in between client meetings. Getting to try different planes (A380 and B787) and business classes (Virgin and American for variety) is interesting too… At least the first time anyway!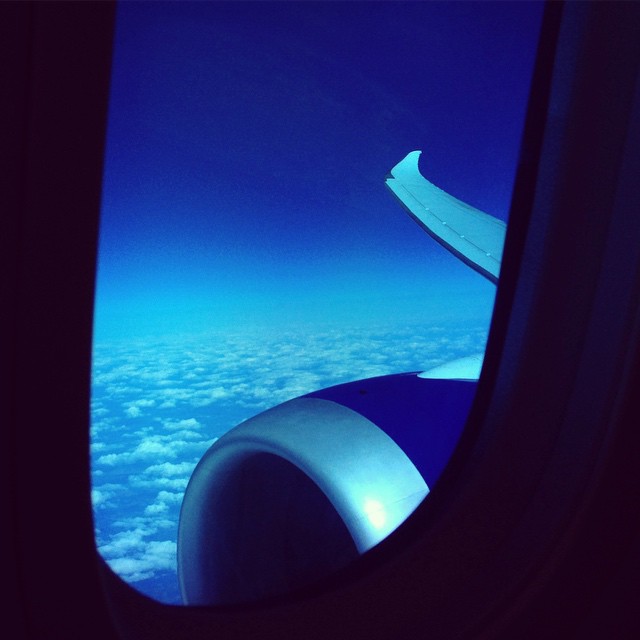 Confidence from travelling alone – I'm organised, but I'm not always blessed with common sense. Traipsing around the world, negotiating airports and flight connections, driving hire cars on the other side of the road, turning up in a country where you know no one and not a word of the language… We all learn quickly. It is actually pretty liberating and exciting to become good at it!
Bonding time with colleagues – when travelling to meet colleagues from overseas the red carpet is laid out. I have eaten at some excellent places and of course returned the favour when I host guests. Travelling with colleagues can be great fun – the time we enjoyed the cocktail list in a beach bar in South Beach Miami still makes me laugh (then grimace). Joking aside – travelling with senior people in the firm is a great way to learn and build important career relationships.
Impressive dawns and dusks at 36,000 feet – I love flying, especially when I have the window seat at sunrise or sunset. If work is going to drag me out of bed at an ungodly hour to fly overseas then I will make damn sure I enjoy the view! Better (??) still, when working in the States with the jetlag one gets the delight of seeing every hour of daylight. Whether you like it or not!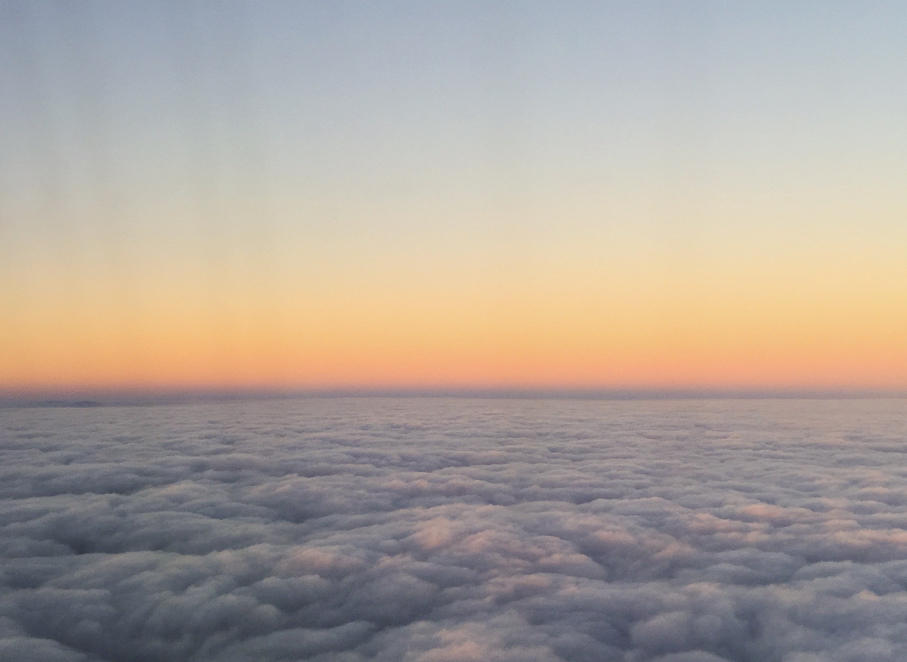 But oh the cons
The day job doesn't stop just because the time zone changes – we all put on those cute out of office messages that make us look so jetset: 'I'm working overseas GMT-5 hours and as such, with regret, my response to you may be delayed.' It. Means. Nothing. Really! You're still needed even though you are 5 hours behind the UK and the jetlag means that you are awake. Then the US team you are with need you when the UK is clocking off for the day…. Long days.
So much time gets wasted in transit and weekends get lost – downtime on the way to the airport and at the airport is unavoidable. Whilst I can always keep up to date with email on my phone and normally work in the lounge, it isn't the same as being sat at a desk. Flights are too often on a Sunday evening to get somewhere for Monday, or arrive back late on a Friday or on a Saturday morning. I think Mr P and I have spent more of our wedding anniversaries apart than together.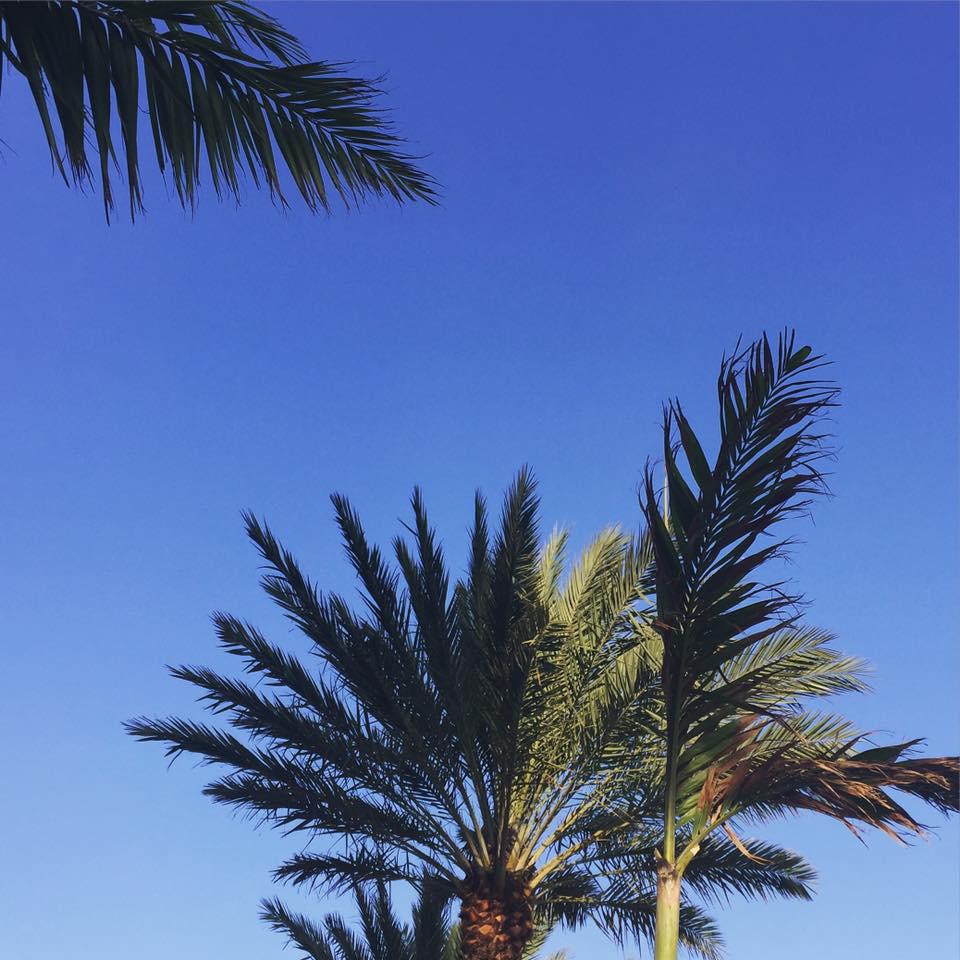 Actually seeing the place you are visiting is unlikely – unless your driver takes you on a scenic city tour (we did that in Rome actually but then were the last people on the plane) then time is money. And so time is spent 100% in meetings fulfilling the purpose of the visit!
Flying and travelling for holiday feels like a bus-man's holiday – in a former job Mr P flew long haul at least once a month. And we flew for holiday once a month too in an attempt to burn airmiles. He was never excited like me at the start of a holiday. The same happens for me at the end of a stint of business travel. I'm far happier at home sweet home than doing any more travelling!
Living out of a suitcase isn't fun – seriously, even with packing cubes it's rubbish. I always go hand luggage only as it is less hassle at the airport. But then packing and repacking is a pain as that case just gets smaller and smaller! Thank goodness for speedy hotel laundry though! But why don't all hotels have separate conditioner in the bathroom?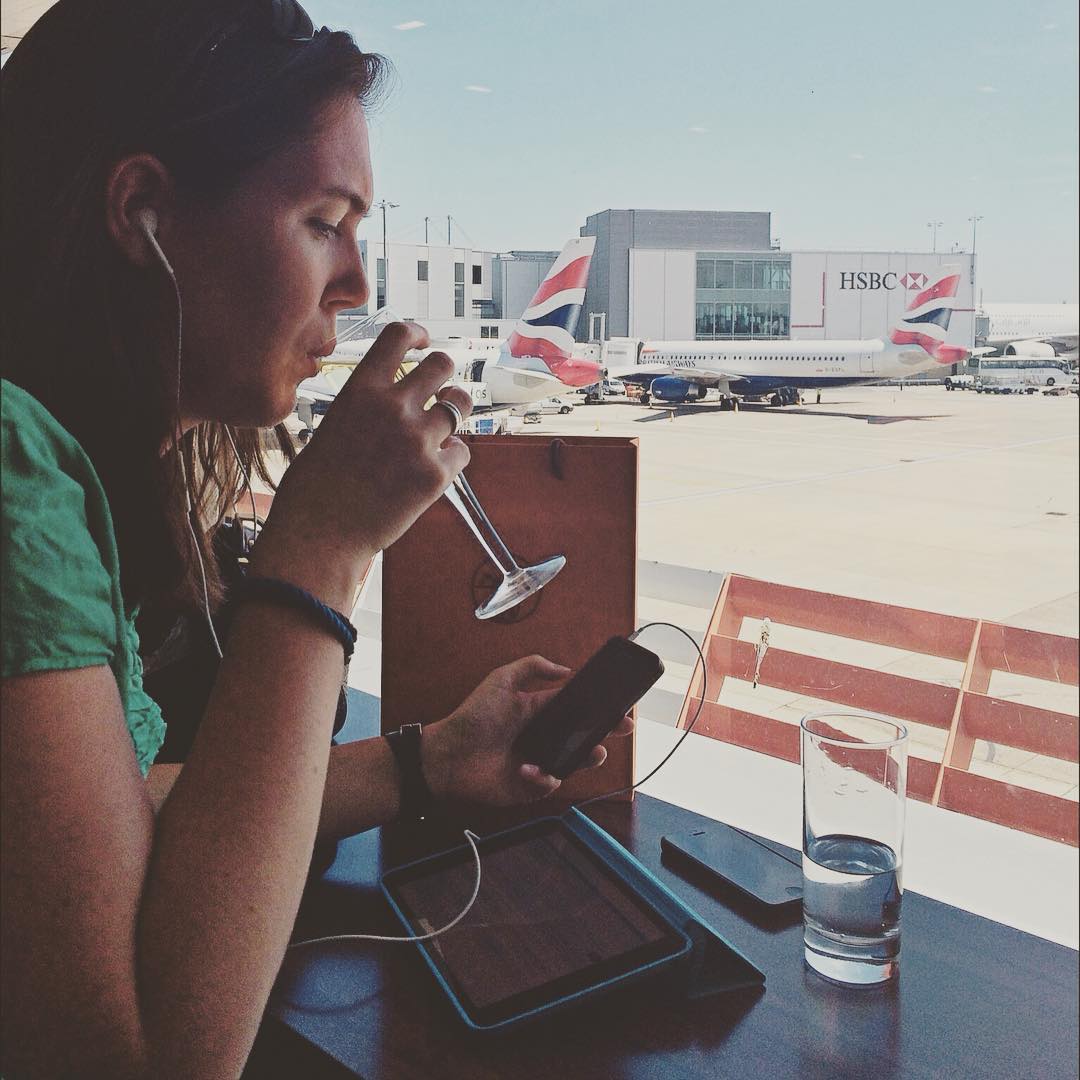 The blessings and woes are a balanced score-card – so when you can make it work it isn't all bad!
These days we do seem to have found our balance with travelling on business the right way and the right amount… Attaching mini city-breaks to the end of a trip if we can (Stockholm and Milan were great successes). Our surplus of airmiles and having a companion voucher in hand gives us options. We are getting better are diary planning our movements (and weekend plans) in advance so that business travel doesn't mean missing out on social plans. In fact we both enjoy the quiet few days at home alone each month too.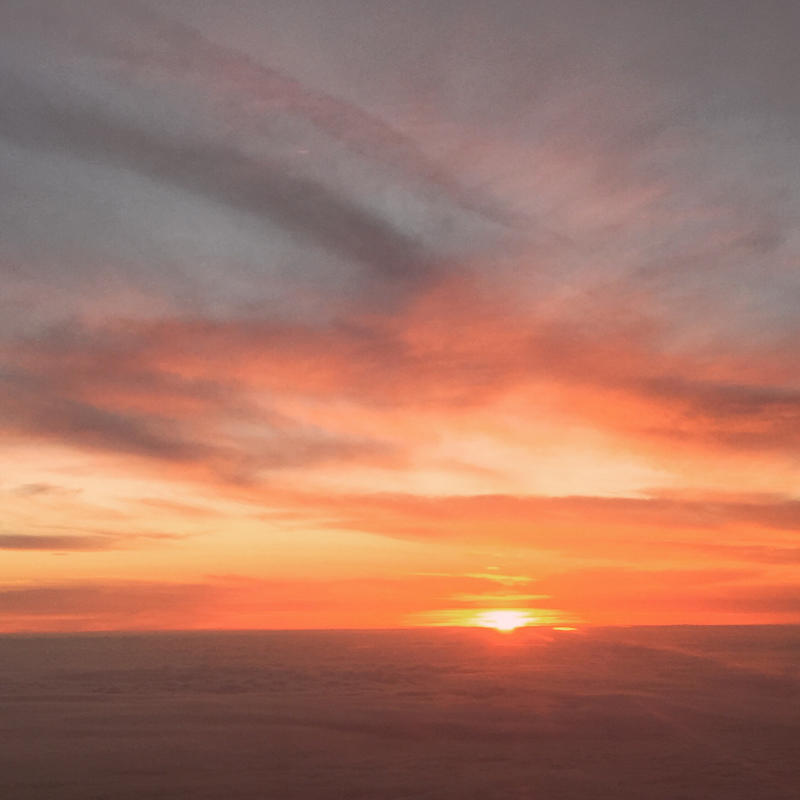 We know the strategy is working because we once again both enjoy the treat of being at the airport at the start of a holiday.