This fabulous hotel is where my love affair with luxury began.  So we return to visit the Chewton Glen like an old friend on special occasions!  In February, in between our birthday's, we scheduled a staycation as a little treat.  We really couldn't have planned the timing better around all things work and life that we needed a break from.  It reminded us we don't need long to restore the balance.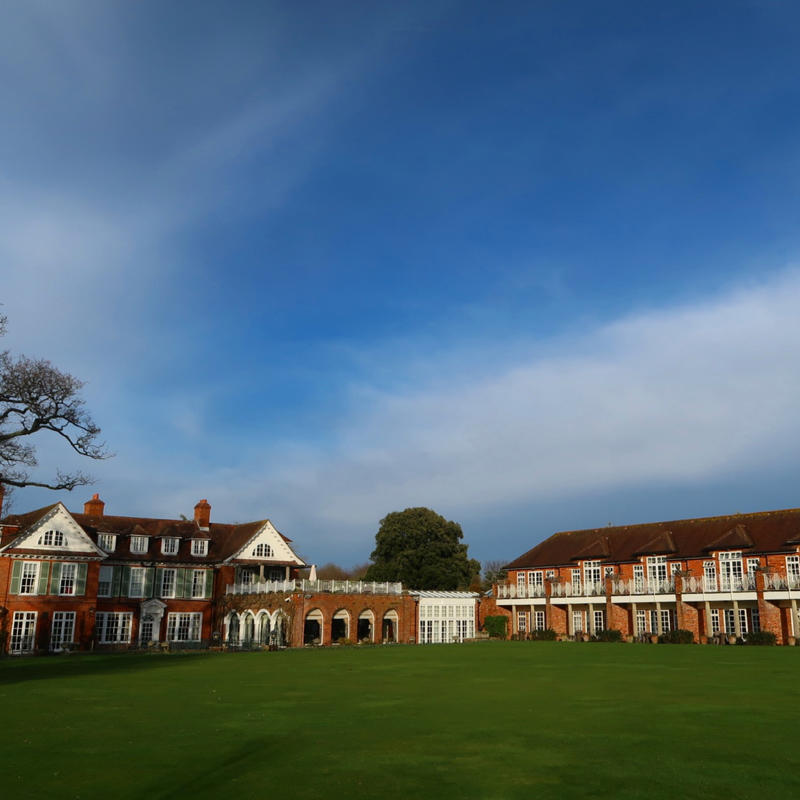 We arrived early on the Sunday afternoon, just as the inclement weather started to clear – how very timely.  On a previous visit we'd enjoyed a junior suite and this time we were in one of the enormous croquet lawn rooms.  It would be hard to be any more quintessentially english than that really!  I admit I was sad there weren't any treehouses available. But since the Chewton Glen is one of our favourite hotels we have no plans to get bored visiting, so I hope we'll enjoy one soon.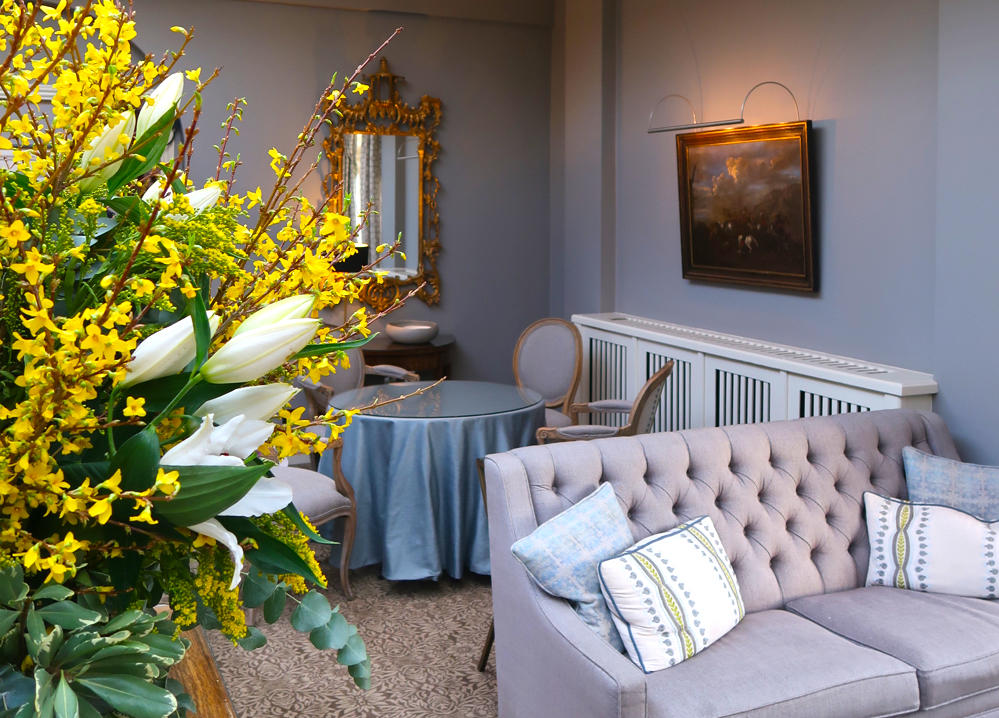 Check in was a breeze, because there is no 'check in'.  We mentioned our name once and we were away. The formalities are all done in room and are swift.  The hotel is always busy on a Sunday afternoon and so being taken to our sanctuary so quickly was a charm. Relais et Châteaux hotels make guests feel like they're staying in a rich friends sumptuous home, complete with gorgeous lounge areas and stunning floral displays.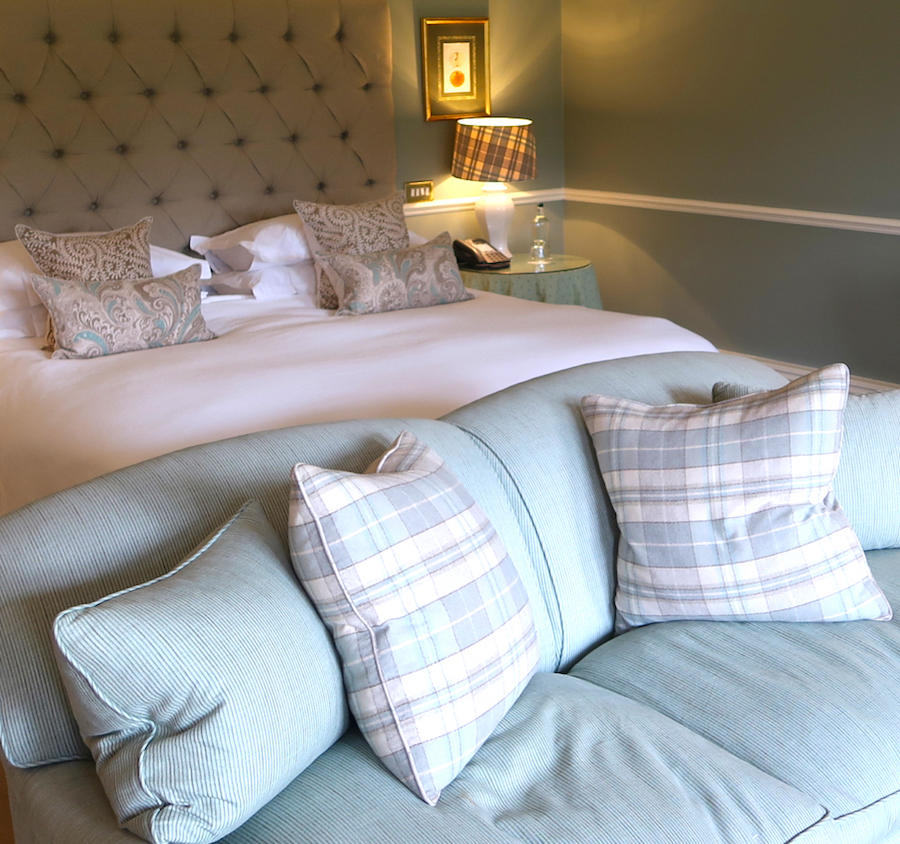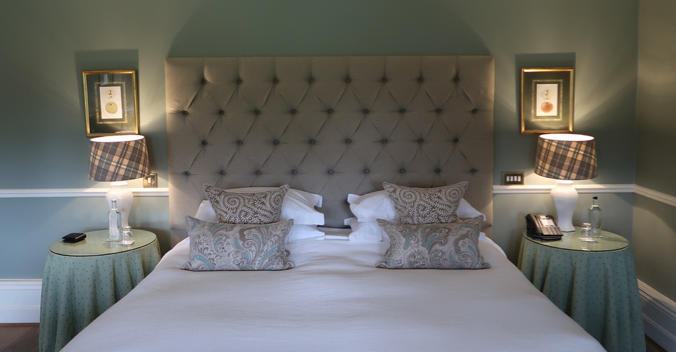 The room epitomised elegance and was decorated in soft greens that said be calm and relax.  I'm not sure I've seen so many pale greens in one place, but the mix-match of patterns and shades worked superbly.  We sunk onto the super-comfy sofa, relaxed (obvs) and enjoyed our fizz – what better way to start?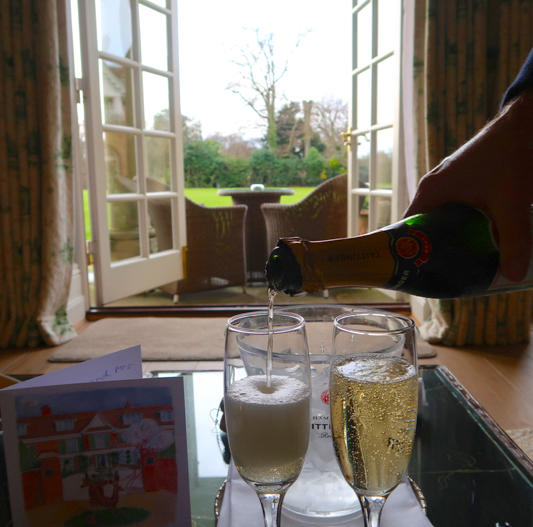 I love this picture of us – it definitely captured the weekend relaxation vibe and smiles! And look how blue Mr P's eyes are! And the tones of the room too – great ideas for our next house (#housegoals)!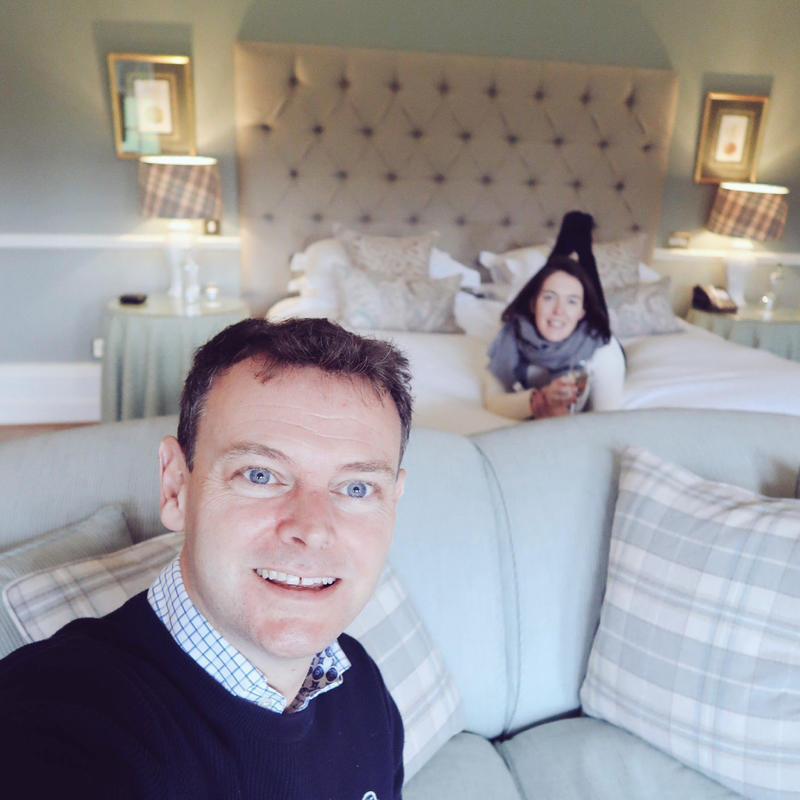 If you are wondering, yes, that bed was as comfy as it looks. Thankfully I had the fizz to keep me awake! I could have easily lost an afternoon!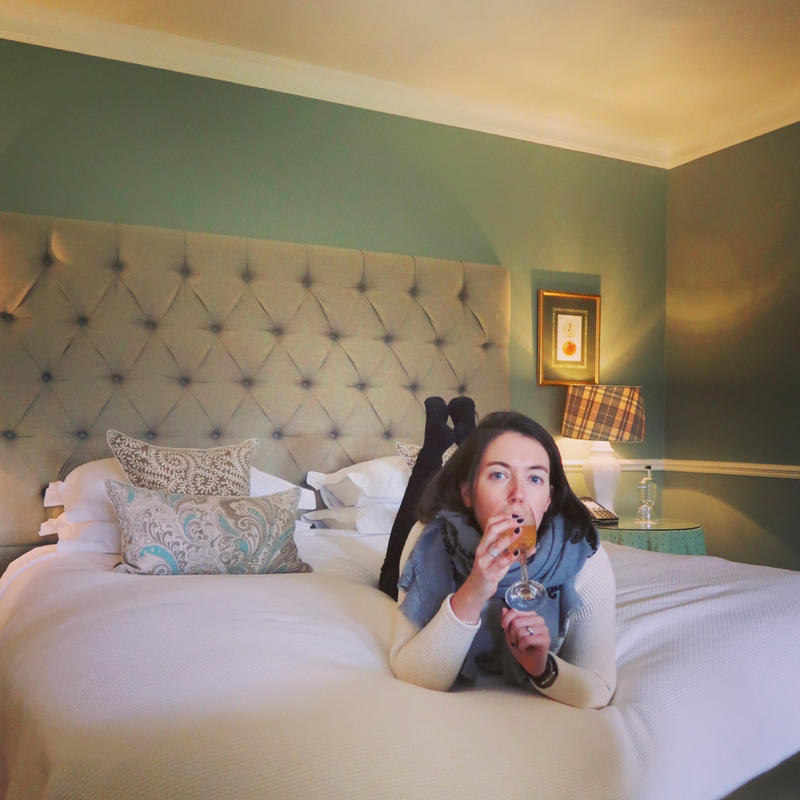 The room will be even more magnificent in the summer as it opens up onto a private terrace area, looking across the croquet lawn to the golf course.  Even in February we had the the patio doors open and enjoyed the view and the birdsong.  A shame only that there were no fleece blankets.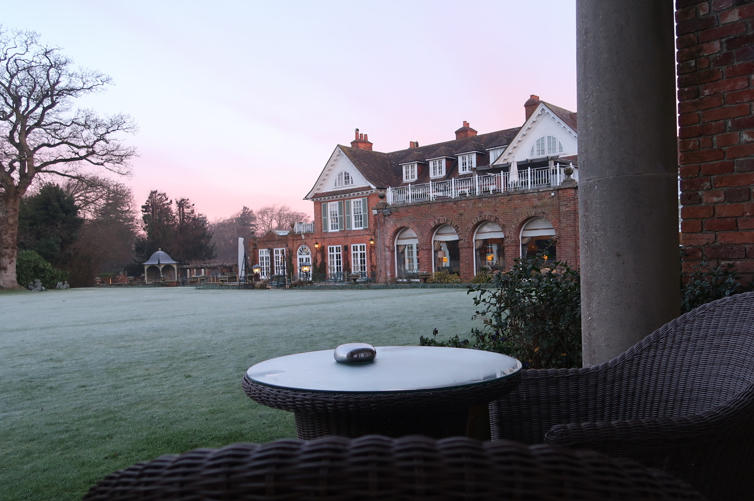 When we arrived blue sky was fast appearing.  Mr P was all for reading the paper and enjoy a quiet afternoon but I insisted we get outside.  The location is so incredibly peaceful and what is a weekend without a country ramble?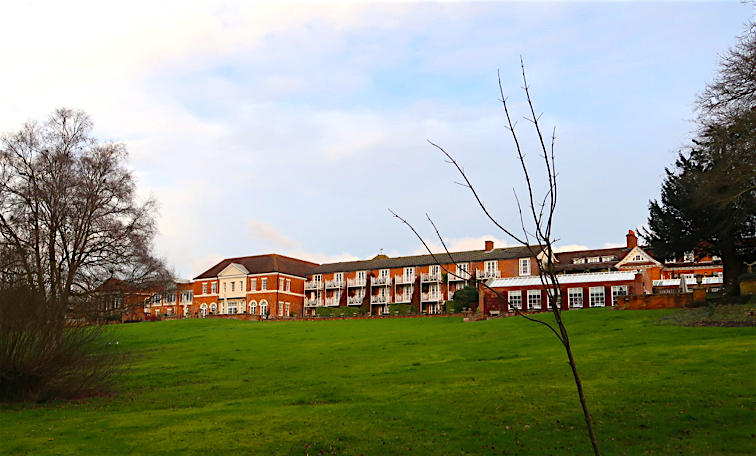 We had concierge dig us out some Hunter wellies (so much cleaner than our own!) and strolled through the pretty grounds to Highcliffe beach.  There aren't many New Forest hotels in reaching distance of the beach – Chewton Glen has the perfect location.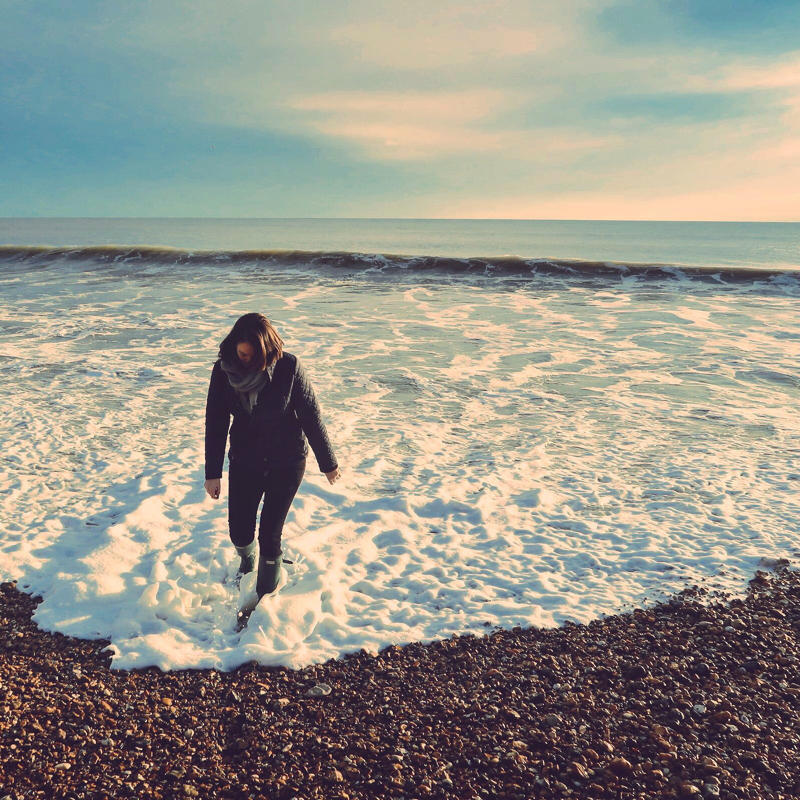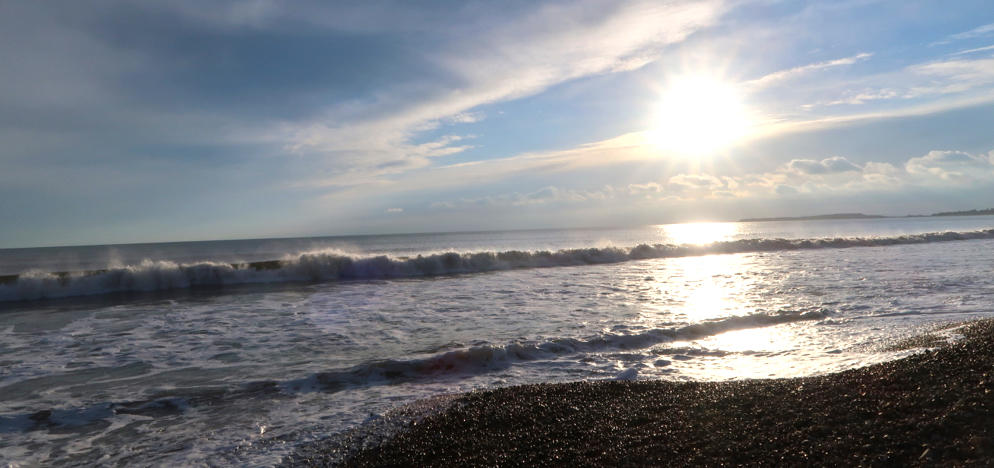 Refreshed and with cold pink cheeks we were back just in time for the spa!  I have never had a treatment at the Chewton Glen before so as it was my first time I decided to go with what I had enjoyed in Goa. A hot stone massage.  45 minutes was the perfect length on a short weekend getaway to feel fully refreshed. The treatment was very relaxing and I particularly liked the heated massage table – no chance of getting chilly. Between this and the hot rock motion I was lulled to sleep!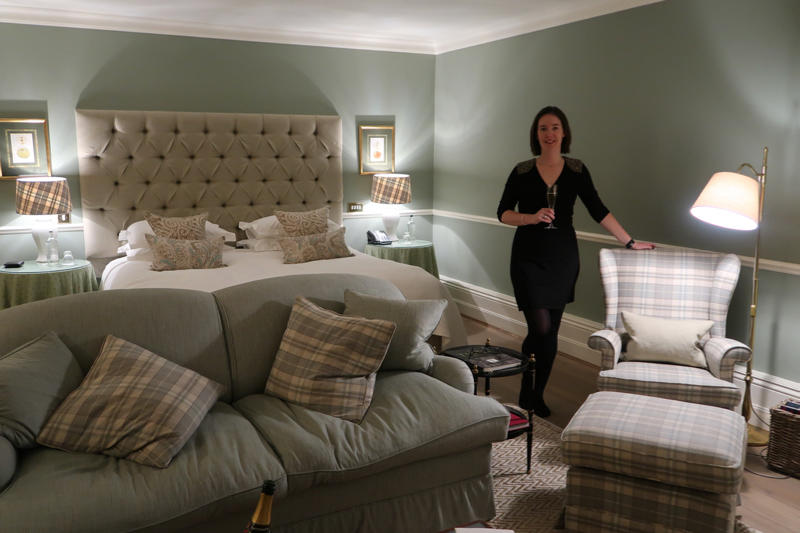 Dinner was fast approaching – hurrah.  We decided to dress up – there don't seem to be enough opportunities these days and I had a new dress (and Mr P received a fancy new pocket square for his birthday).  We ordered drinks to our room and they appeared in a flash.  There are no tea-making facilities or a mini-bar in the room but orders (by phone or iPad) appear swiftly.
Getting ready was when I discovered two more things.  The piece de resistance was in the dressing room (where we hid all our luggage and bits and bobs).  Hair straighteners.  A genius idea – good quality too. I don't think I have ever stayed anywhere with straighteners in the room – all hotels should have them!  The bathroom also had a surprise – a double shower, I'm not sure I've seen one of those before either! REN goodies as standard.
The restaurant has been entirely re-decorated since I was last there.  Gone is the cloud wallpaper that I loved (although it's hanging on in one room), replaced with a chicer more modern vibe.  Seating is a mix of leather booths and small tables.  Dining as a couple it felt intimate and not in any way overlooked by the other guests. Despite it clearly being fully booked the seating layout was designed for privacy.
One can opt for the tasting menu (and pair with wine) or simply enjoy the a la carte.  We chose the latter as we were exhausted from the week and our eye lids were drooping after our spa treatments.  Starting with fizz we then moved on to scallops and tataki, followed by venison and lobster respectively.  Fantastic food – the menu is modern but homely.  Seeing lobster curry Mr P had to try it, he knew it would be stunning and it was!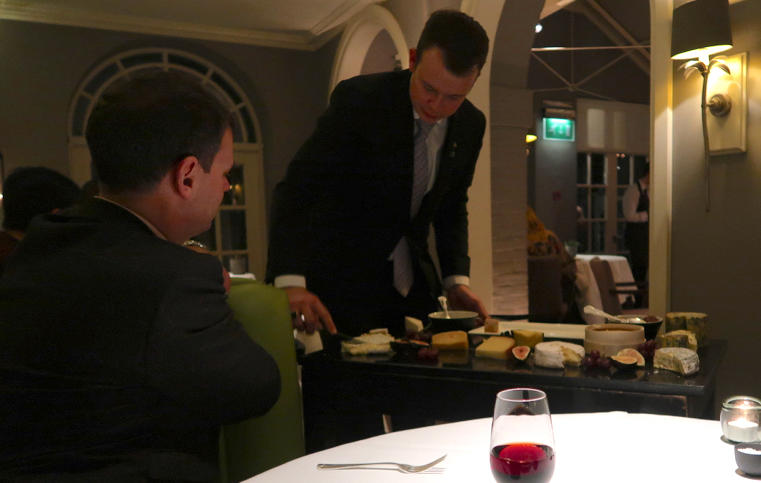 The sommelier was incredibly helpful, as was the layout of the wine list.  We especially liked that any bottle could be bought as a half rather than a whole.  For pudding Mr P had the cheeseboard.  All the cheese.  It was quite an outstanding cheese selection and he seemed to have one of everything! The hotel also arranged little birthday puddings, including a dairy free special for me! Fantastic food – such a varied and interesting menu, perfectly cooked and presented.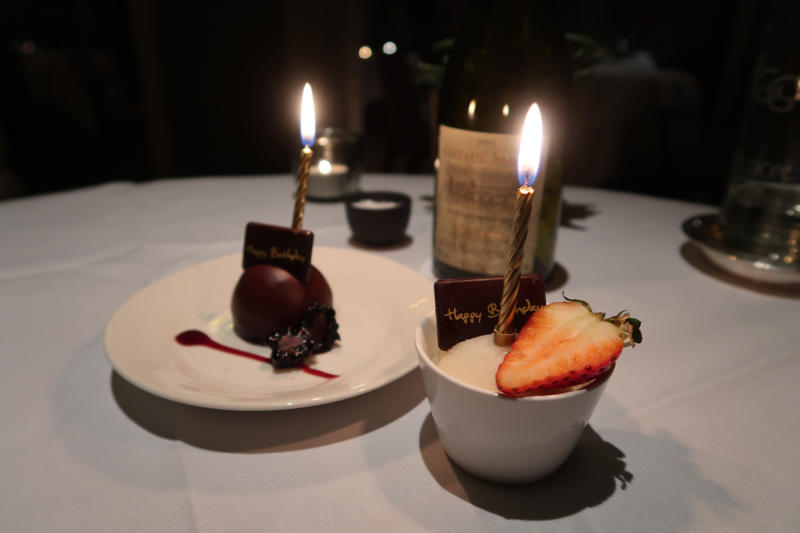 Coming in April is a cooking school and casual dining room. I can't wait to head back, it sounds like a perfect addition. The team introduced something similar at Cliveden House and it works.
As is so common on a short break, we woke with the larks the next day. And what a beautiful dawn it was.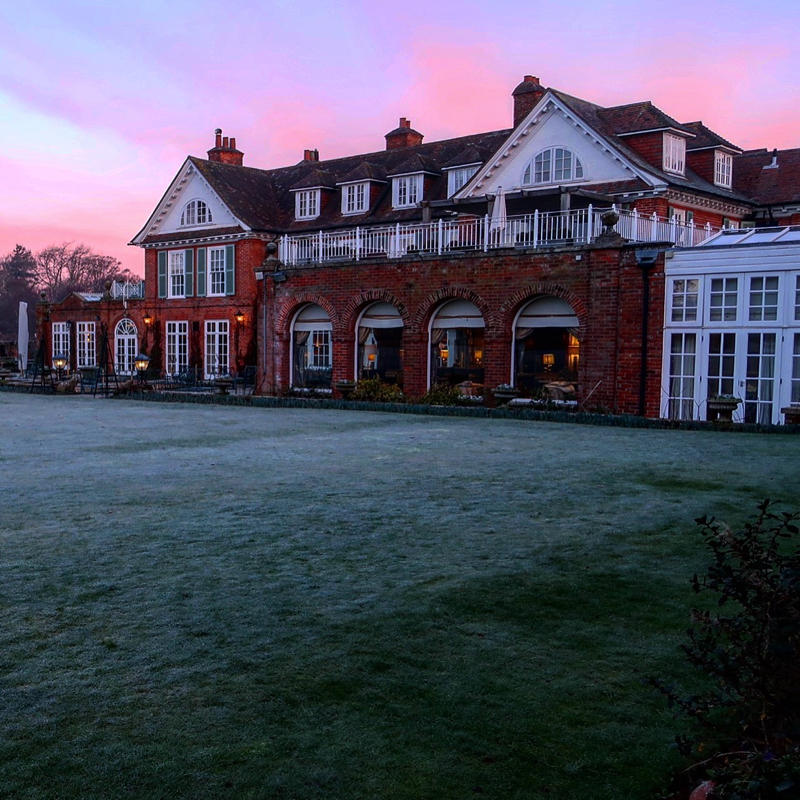 We seized the day and headed straight to  the spa in our dressing gowns! Happily no need to go outside in the frost to get there! There's an indoor pool, hydrotherapy pool and outdoor hot tub – the perfect way to wake up slowly.  The setting is picture perfect.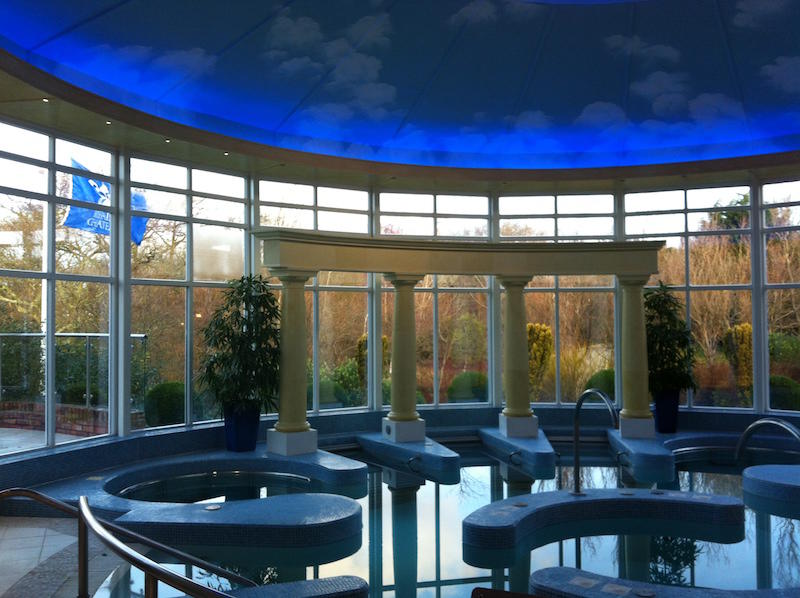 Breakfast had definitely been earned.  The buffet was high quality.  And the a la carte choice was exemplary.  We both went for a full english feast.  One measure of quality for me is always the hash browns!  They were excellent, of course.  The garden restaurant is a relaxing place to start the day with multiple cups of tea and many a glass of fresh juice.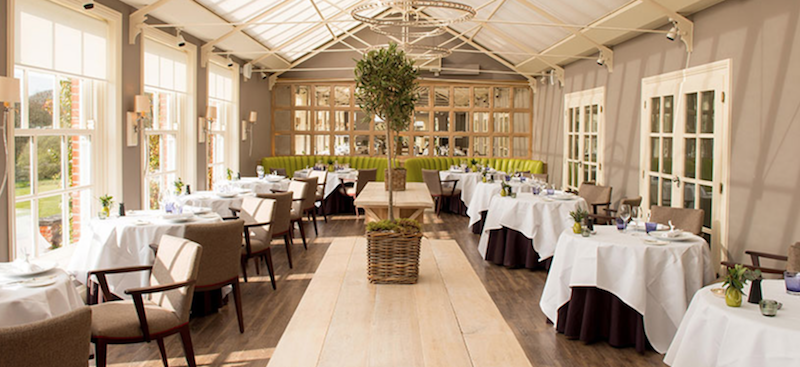 As ever we were sad to leave.  The Chewton Glen is such a peaceful and relaxing place. 24 hours was time enough to unwind and relax. It's cleverly maintaining its timelessness, carefully adding new modern touches, but losing none of its charm and englishness.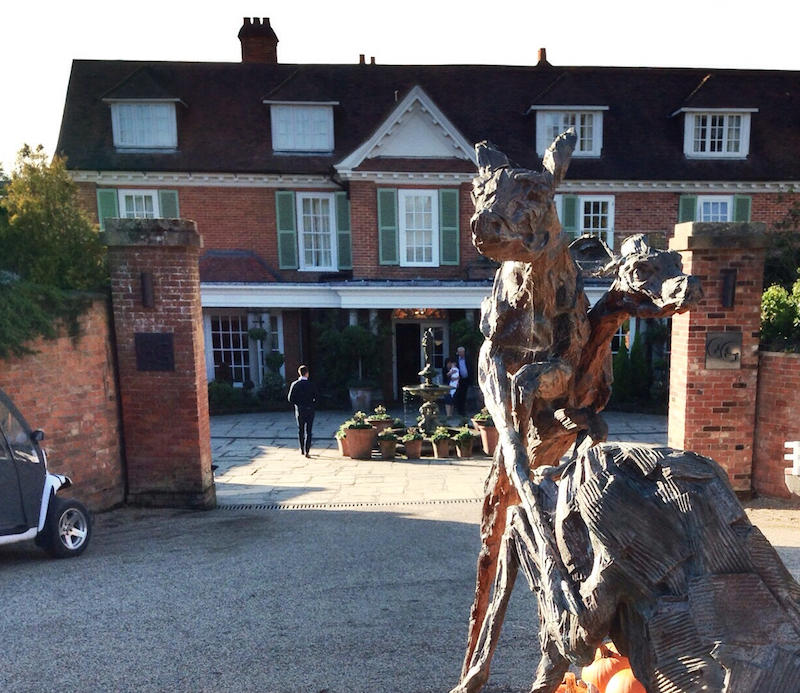 We booked on an agent rate, but views are my own.