I've been visiting west Cornwall a few times a year for longer than I remember.  My Gran lives there and we head down for long weekends with my parents or by ourselves to explore a little more.  Cornwall seems to be growing in popularity and it seemed like a very good time to share some real local knowledge. Most of these places I wouldn't have discovered if it wasn't for my Grandpa who would pore over the maps with us suggesting some of his favourite places.  They're not in the guide books thank goodness! These places are quintessentially Cornish – lovely, quiet, unspoilt and rustic. The true Cornish charm shines through.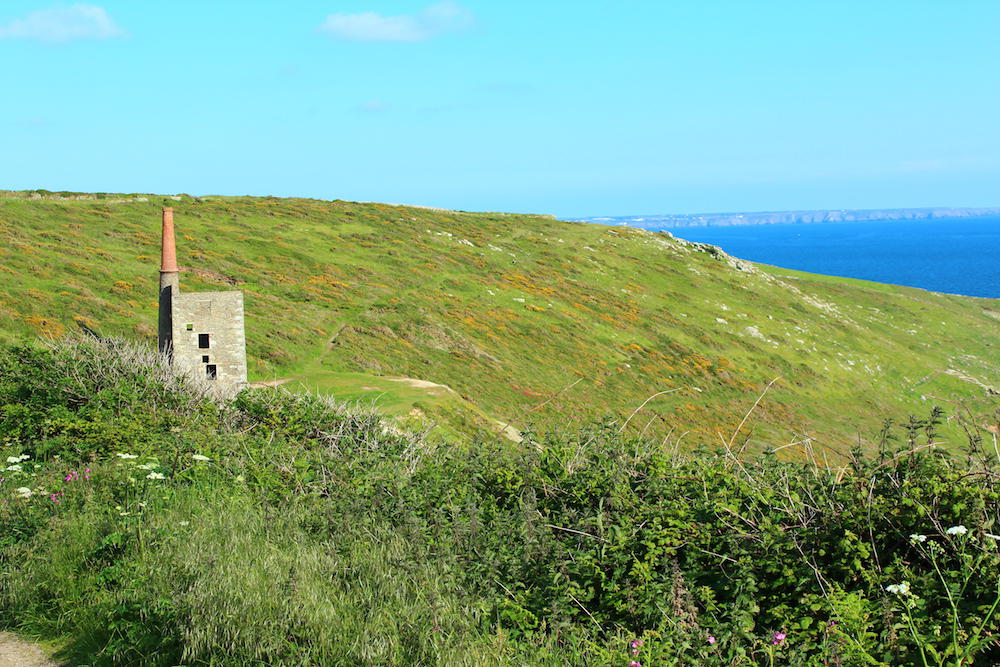 Cornwall has its own micro-climate, so a visit is worthwhile anytime of the year.  Palm trees survive winter without having to be wrapped up from the cold.  Spring bulbs flower at Christmas.  If it is raining on the north coast it will be sunny on the south.  A little bit of mizzle (mist and drizzle) won't hurt anyone.  Pack a flask of tea and waterproofs and get out there and explore.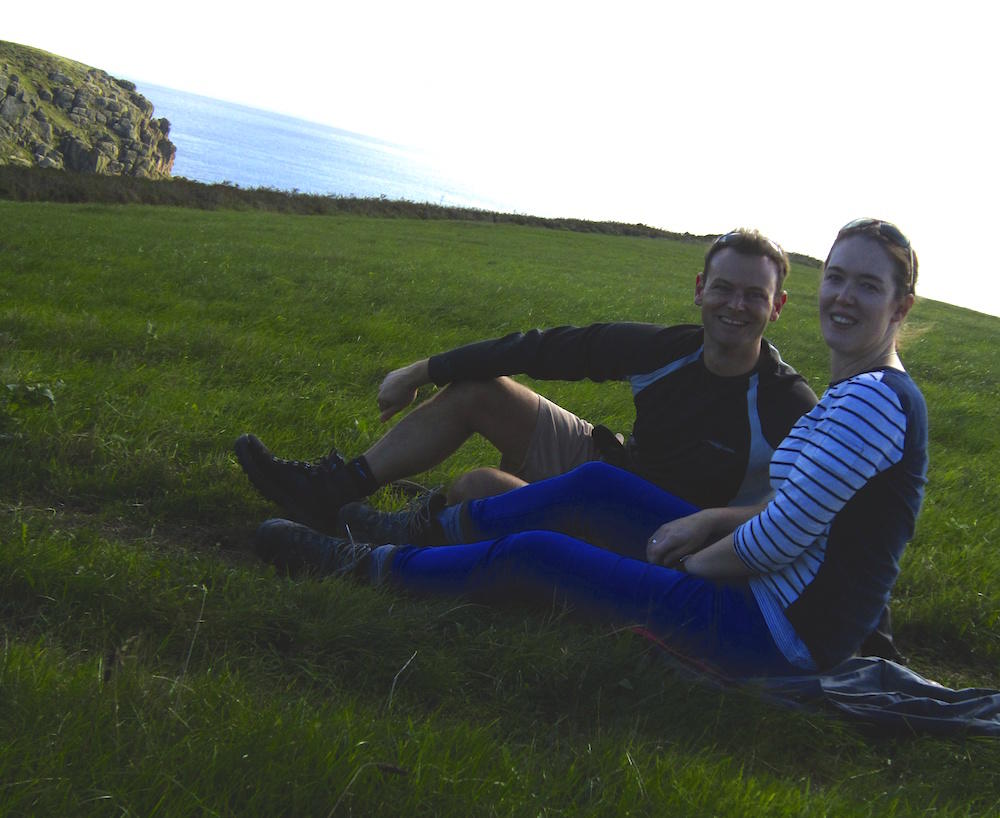 Coastal walks
Let me take you on a tour of the best (and quietest) bits of the Cornish coast, starting from near St Mawes and heading west to Lands End and then along the north coast. I would recommend investing in an Ordnance Survey map, without it you can't get to Cornwall's nooks and crannies! I am taking you to the most exciting and romantic bits of the coastline, just gorgeous…  
The Roseland peninsula – we followed the coastal path from Portloe to Portscatho. Stop at the Nare hotel for morning coffee and The Hidden Hut for lunch. We did this in the winter and walked back in the dark (there are very few taxis)!  St Just in Roseland is also a pretty place to visit – the church is stunning and the walk along the water at low tide very enjoyable.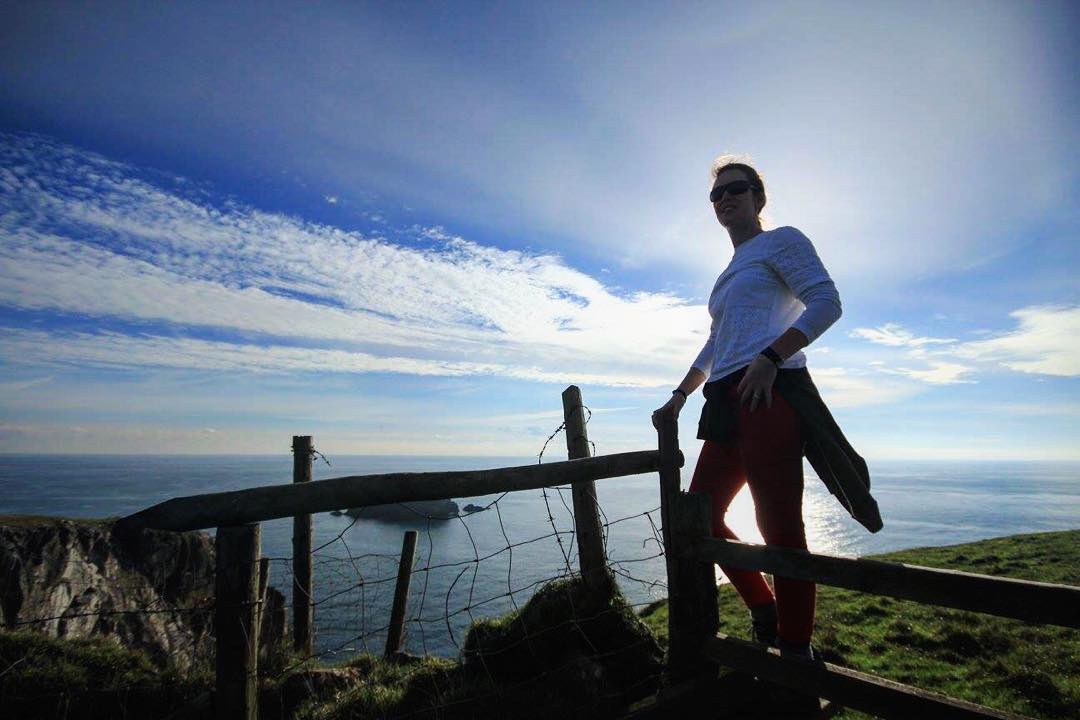 Porthleven – head here when there is a big storm rolling in from the Atlantic, this is where the famous photos of a clock tower with waves breaking over it are taken. It is a great place to watch the weather and see the power of the sea!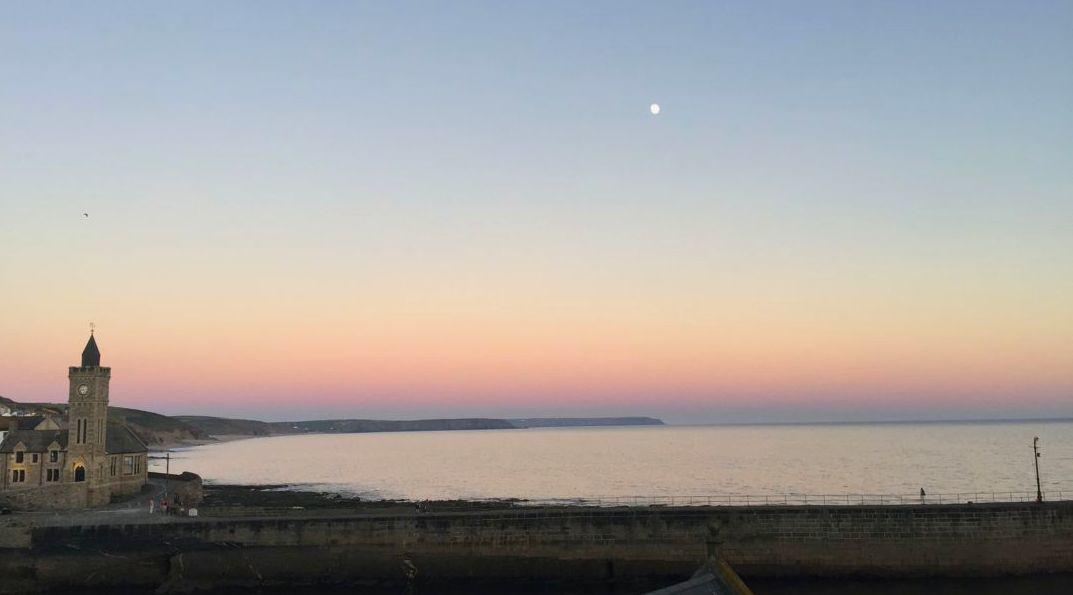 Loe Bar to Gunwalloe – Loe Bar is very near to Porthleven so a good place to start and end the walk.  Loe Bar is a long stretch of sand with a salt water lake behind it.  The walk then takes you along the coast, past a pub to a little cove with a church right on the beach.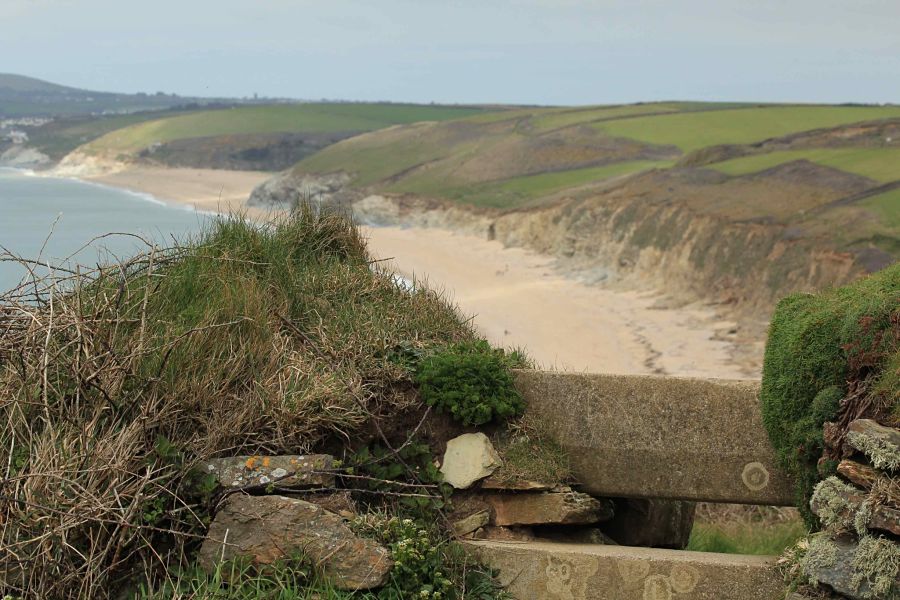 Kynance Cove – popular but with so many rocks dotted around it you'll find somewhere to yourself.  Be sure to explore the caves as this is where the best of the serpentine rock is.  The Lizard is famous for this and the colour of the rock when covered in salt water is something else.
Rinsey Cliff – one of the most spectacular settings to find old engine houses and chimneys by the sea from tin-mining days.  Did you know Cornwall was once the richest place in the world?  Wheal Prosper is the main event here and is very close to the tiny National Trust car park, but head further east along the coastal path and you are in for a treat with other mining stacks and gorgeous luscious fields full of the happiest cows.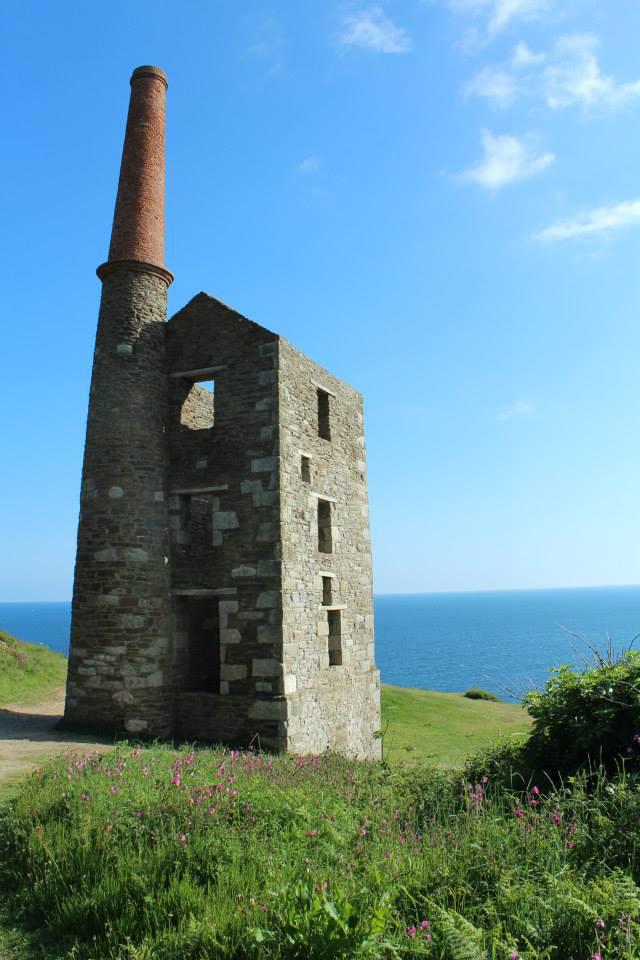 Porthgwarra to Porthcurno – Porthgwarra is gorgeous, and apparently where the famous Poldark naked swimming was filmed.  Better when Poldark isn't there, as it will be empty and you'll still think of smuggling days as you explore the caves.  It's an enjoyable walk to Porthcurno.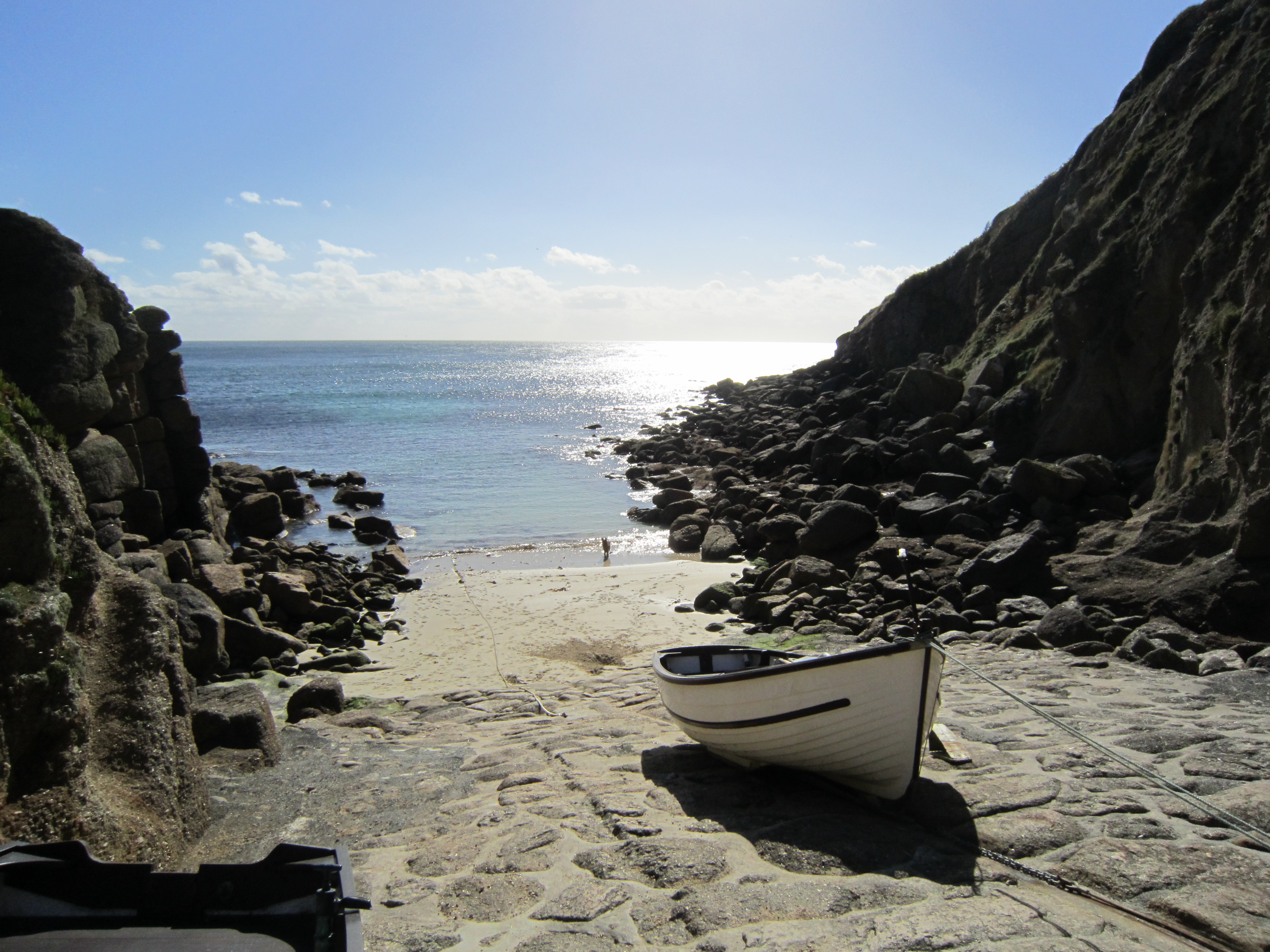 We had only the company of seals and there is a little coffee shop but don't sit on the dogs seat, or he will jump right up and sit on you!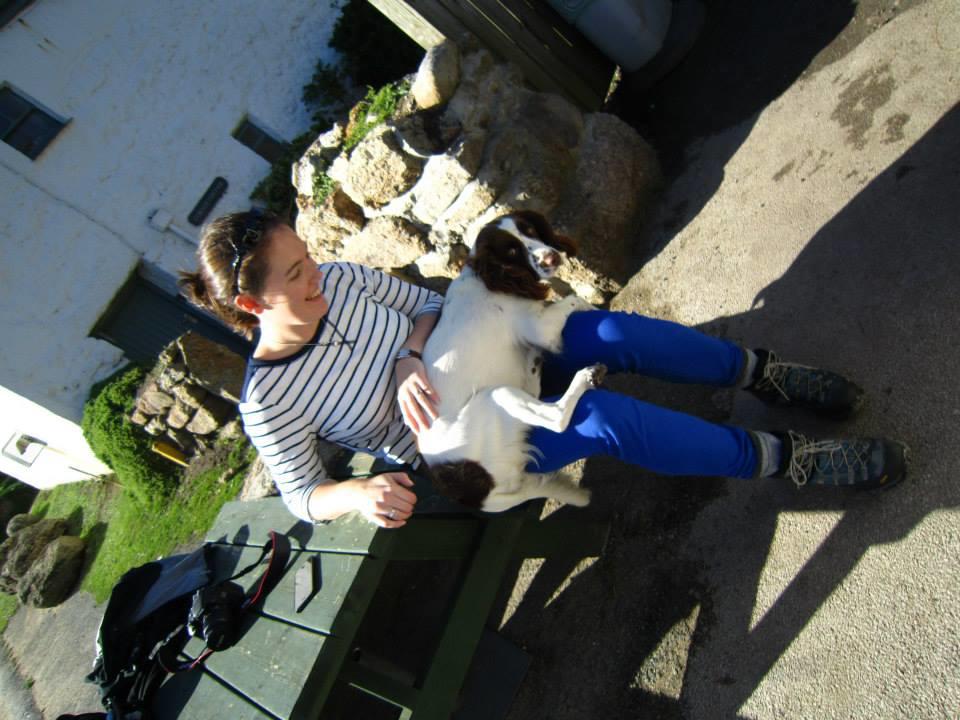 Porthgwarra to Nanjizal – In the opposite direction to Porthcurno the coastline is even wilder. It's a picturesque walk with some fabulous rock structures that takes you to the hidden beach of Nanjizal. Quite possibly the best named place in Cornwall. A beach that you're almost guaranteed to have to yourself!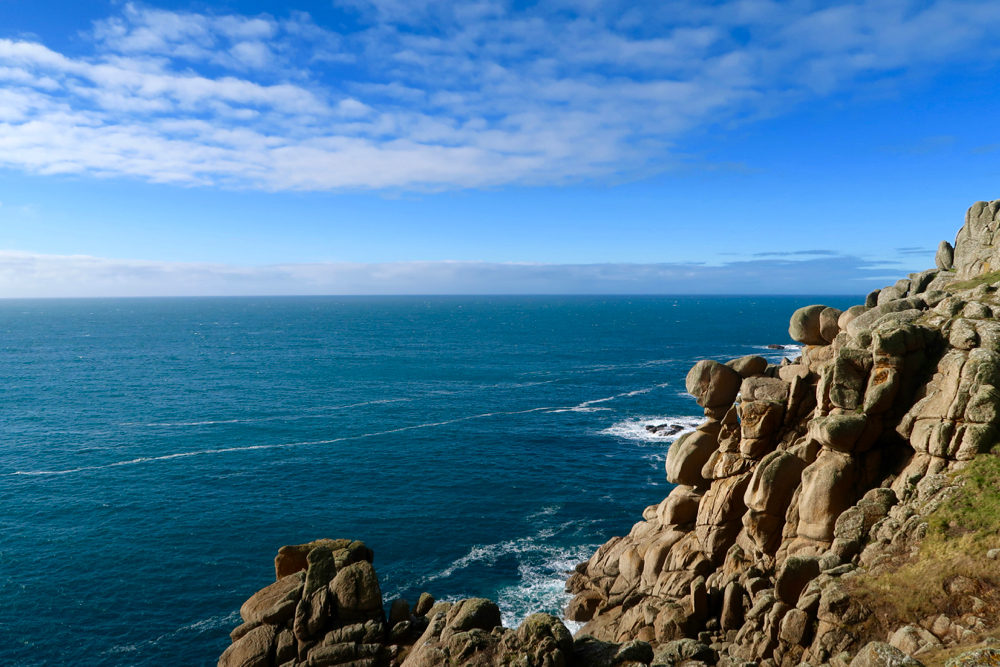 Porth Chapel – I was in two minds as to whether to mention this as it is perfect, as it is.  It is difficult to get to so I will.  The scramble down a little valley to the beach is very pretty in itself.  It's on the way between Porthgwarra and Porthcurno and even in the summer you will probably have it to yourself.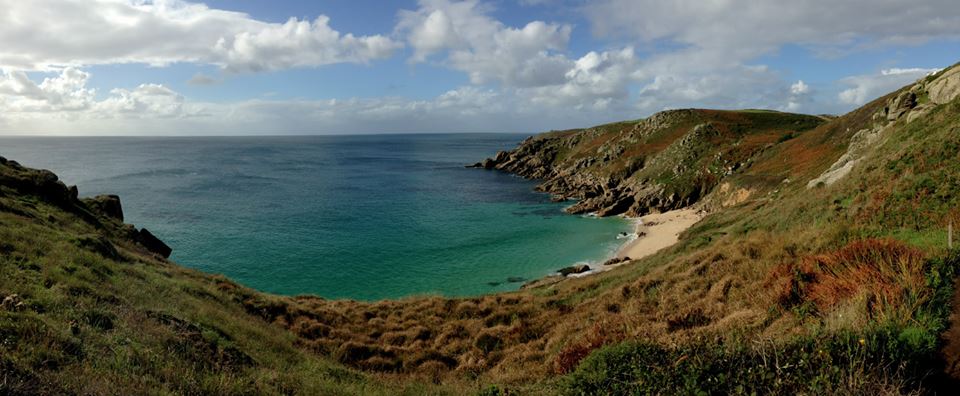 Sennen – a busy beach near the village, but head right, as far as you can go and it'll be yours to yourself. The perfect sandy beach in my mind, on a sunny day the water doesn't get bluer.  The village is very picture postcard.  If you fancy a lovely run along the coast, then head towards Cape Cornwall and enjoy the views and rolling hills.
Cape Cornwall – one of the most beautiful places, its a small headland with a spectacular setting.  Look out on the Brison rocks that look like a sleeping giant.  Visit in the spring when the wildflower meadows are at their best.
Cot Valley – a short stroll along the coast to this secluded place with rounded stones on the beach.  (Note – don't take any stones, Prince Charles had to return some).  (Note 2 – don't go near Lands End unless you are doing the LEJOG cycle ride, it really has been ruined by a theme-park).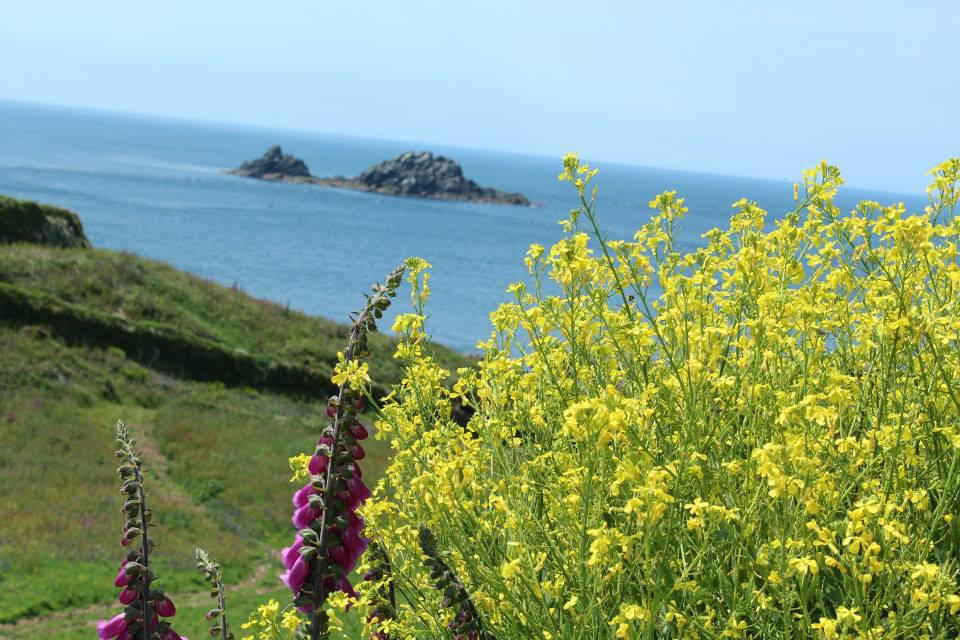 St Just to Morvah –  make a beeline for Kenidjack and Botallack – now famous as the Poldark mines.  We carried on towards Levant mine, Geever mine and Pendeen lighthouse – a fascinating walk and a staggering amount of mining history from different eras.  Along this walk we stumbled across Portheras Cove, difficult to get to so another private beach!  There is also a place called Trewellard.  Mr P blocked the 'Tre' and posed for a photo by the sign flexing muscles, I am sure he wasn't the first!
Gurnards Head to Zennor – a more jagged and rocky landscape as we head along the north coast, the views will impress. Plenty of up and down but the raggedness will keep you spellbound even though its hard work at times!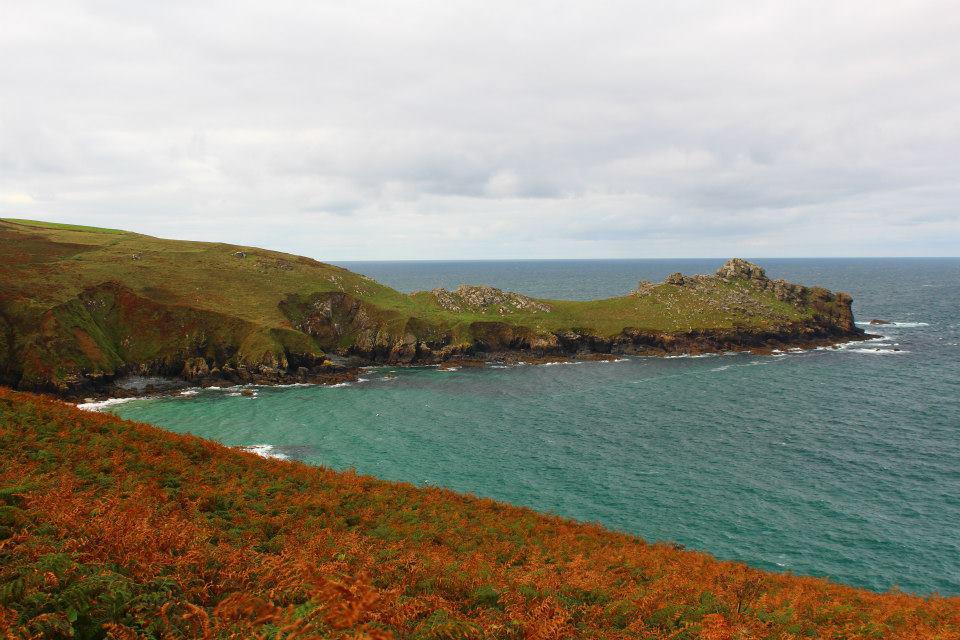 Gwithian – across the bay from St Ives is a massive beach. It is backed by grassy dunes and seems to go on forever. Lots of rock pools too, we used to love exploring them when we were little.  Enjoy the view out to Godrevy lighthouse.  This beach is very popular for surfing and body boarding and Sunset Surf is great for coffee, cake, or indeed food and beer!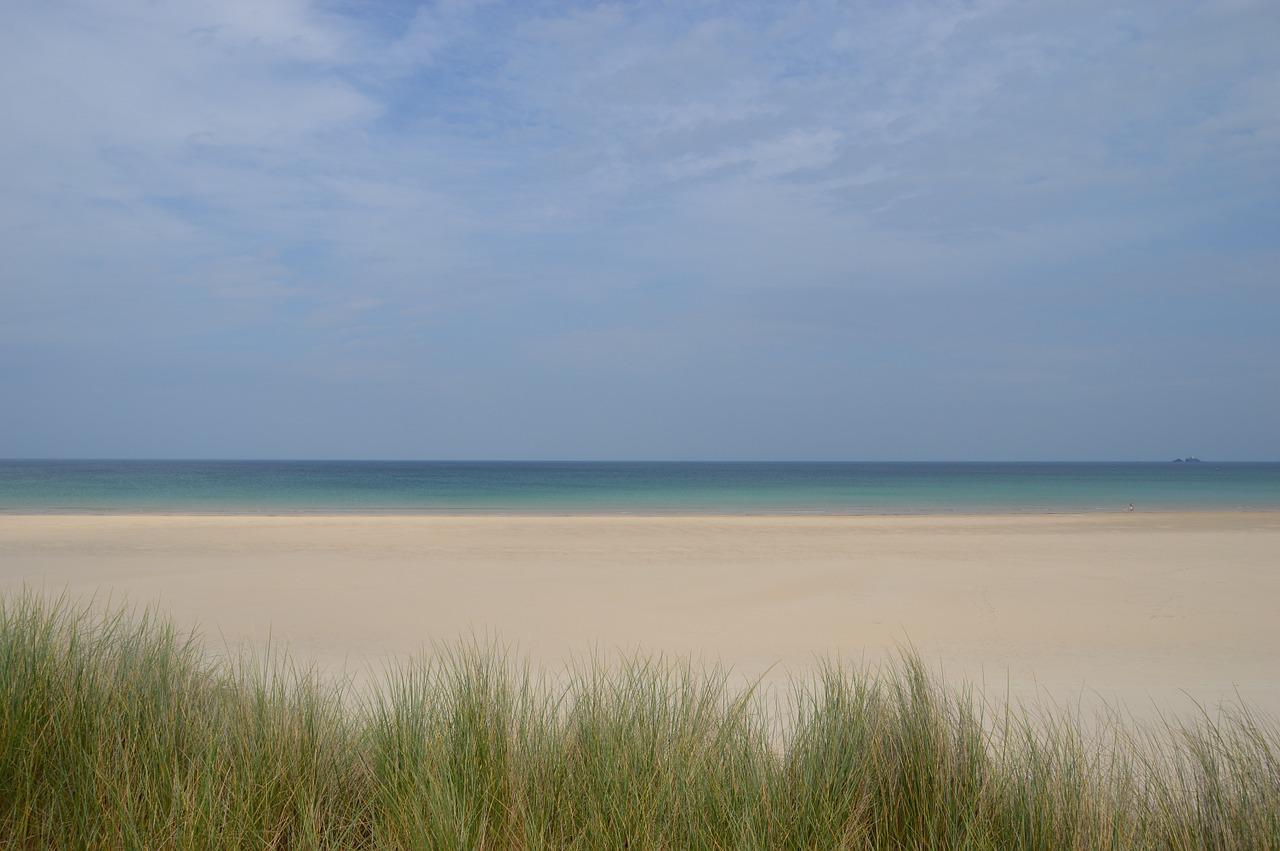 Wheal Coates – park at the Chapel Porth National Trust and head up the hill to this famous and most iconic of mines.  It is high on the cliff and the views are stunning.  We were treated to a dolphin show on our visit.  The beach at the bottom is worth a paddle-stop too.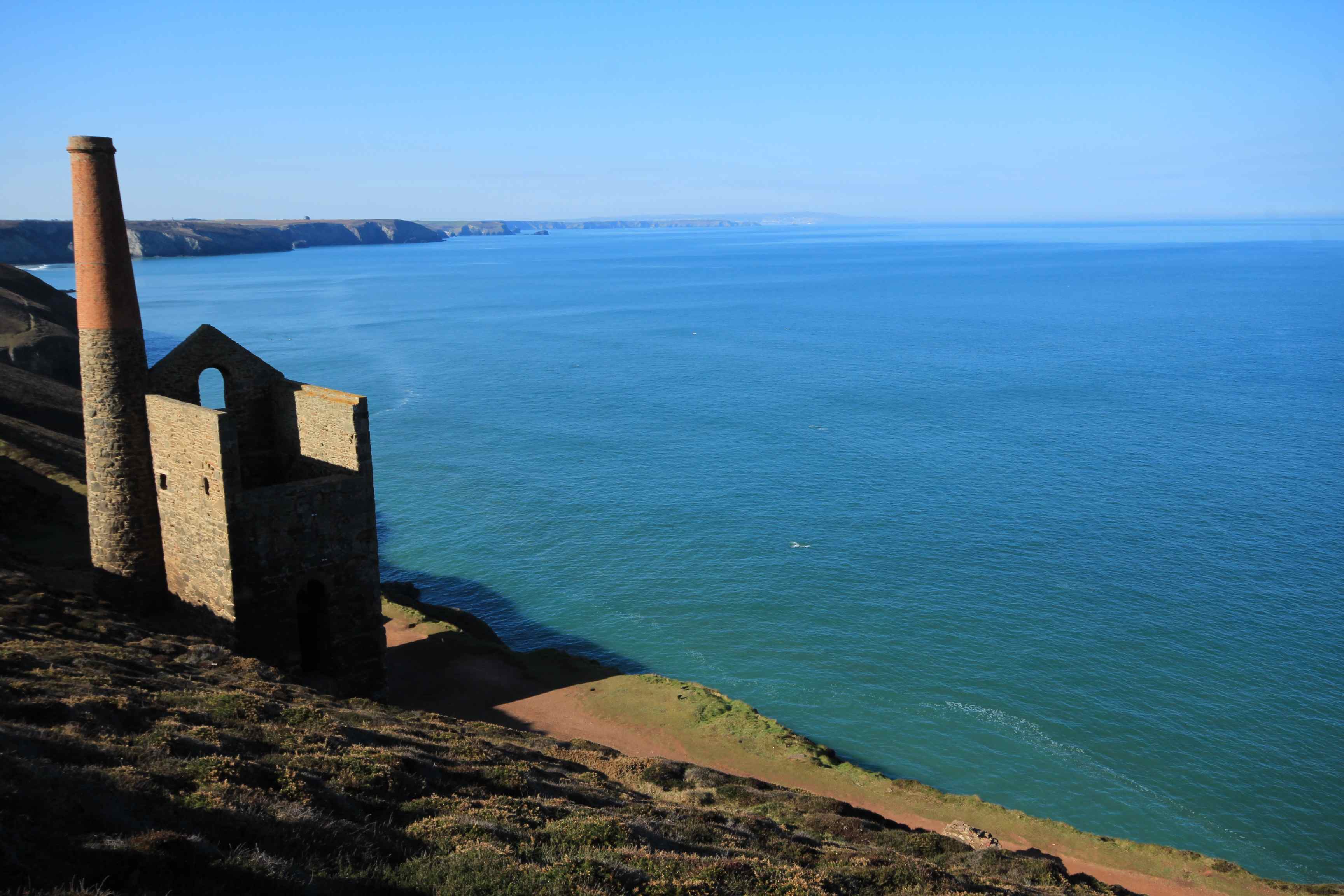 Bedruthan Steps – owned by the National Trust and an impressive sight, from above and from the beach. The 'steps' are enormous stacks of rock and this beach doesn't get too busy as there are 100 odd man-made steps to get down to it!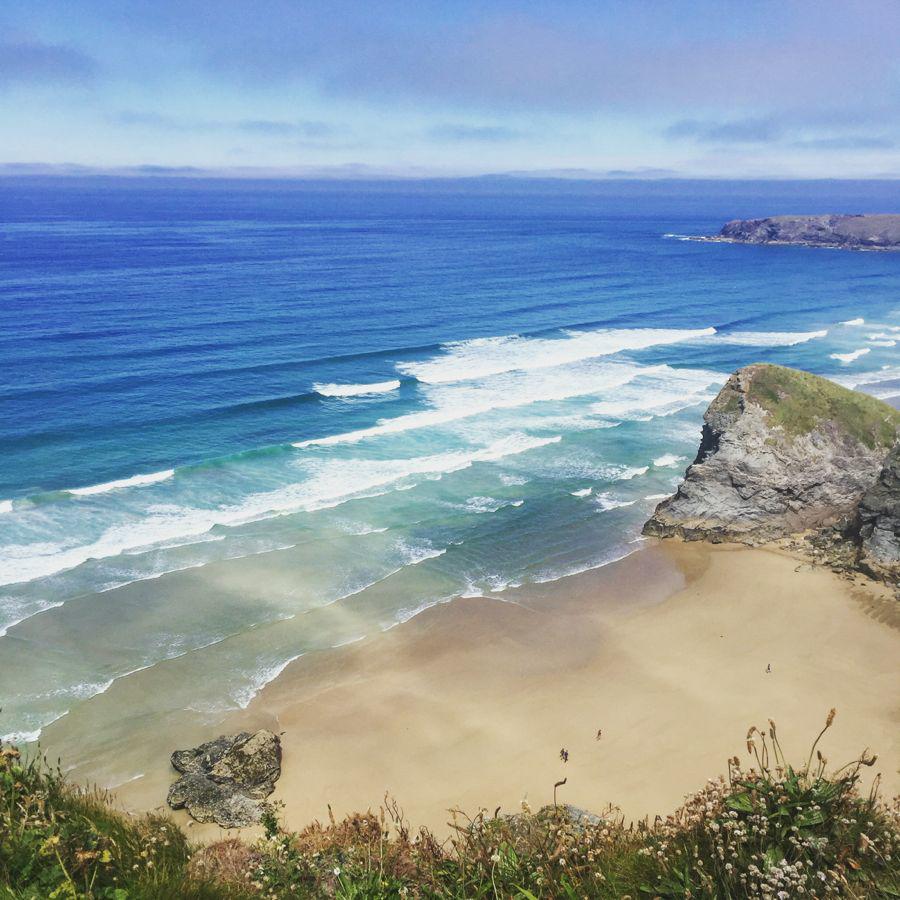 Visit
The Lost Gardens of Heligan – no ordinary garden, Heligan has some really quirky designs in its grounds, even a rope-bridge and giants in the undergrowth.  It's a lovely walk around the grounds to see all the different types of flowers and woodlands as well as some farm animals!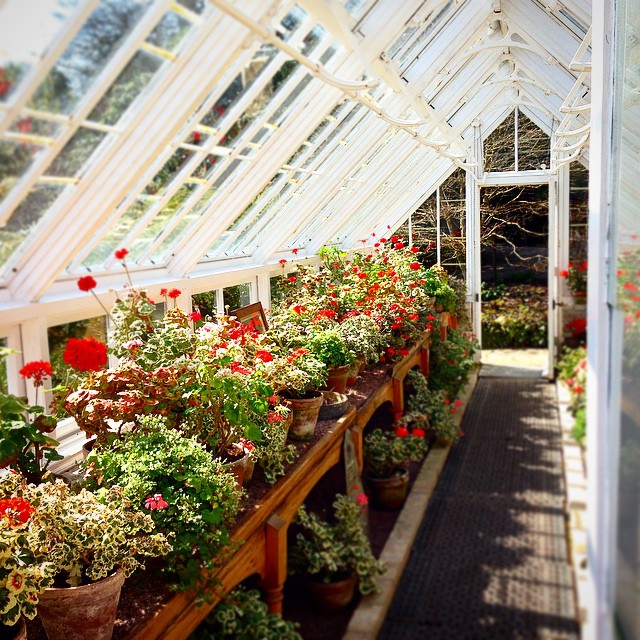 The Eden Project – the sort of place to visit in a couple of different seasons (better value for money too as the annual entrance fee isn't cheap). The biomes are fantastic, especially the rainforest and the café even embraces allergies!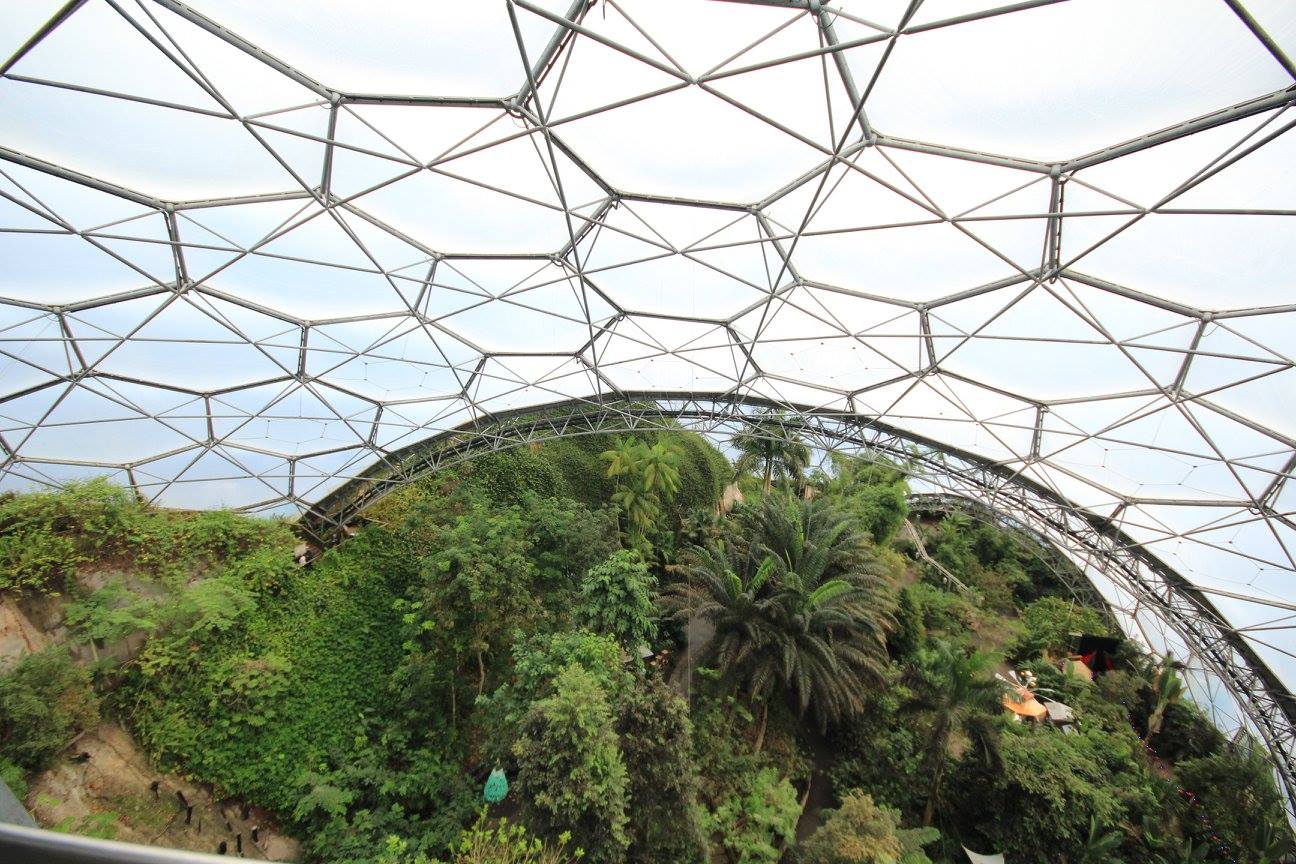 Camel Valley – best fizz ever, fact. We love popping in here to stock up and there's a little terrace to enjoy a glass in the sun looking over the vineyard.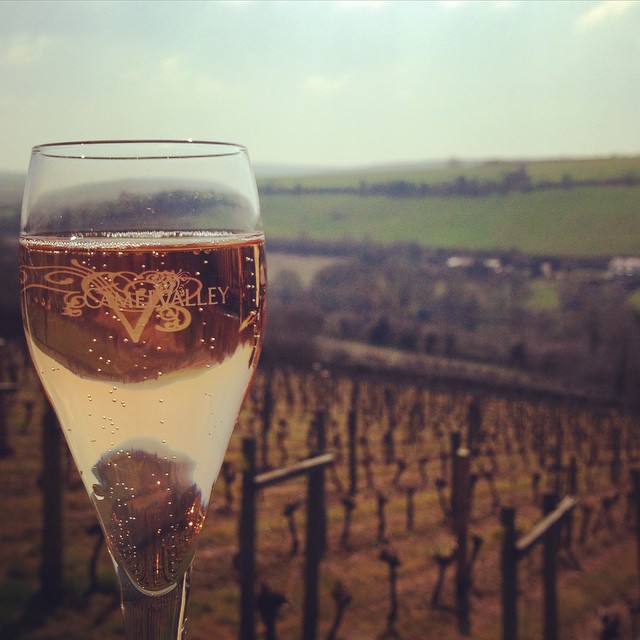 Heartlands – the mining history of Cornwall is fascinating and with stack and engine house relics all over it is important to learn more about it. Well laid out and interesting.  This is Robinson's shaft and my Mum just read the post and reminded me my great-grandfather worked here (above ground thankfully).
Minack Theatre – take a cushion and a warm jumper and hope you've picked to visit on a warm evening. A unique place to go to the theatre, with the backdrop being the sea!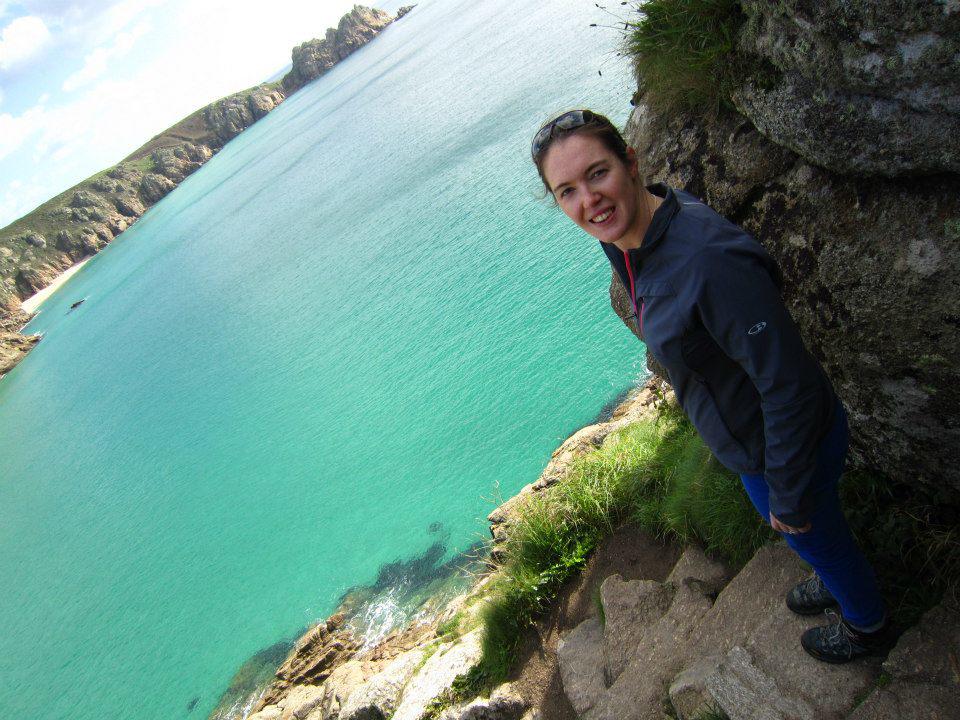 St Michael's Mount – the bay is our favourite place to sail and the Mount is a stunning sight. Marazion is a mooch through slowly sort of village.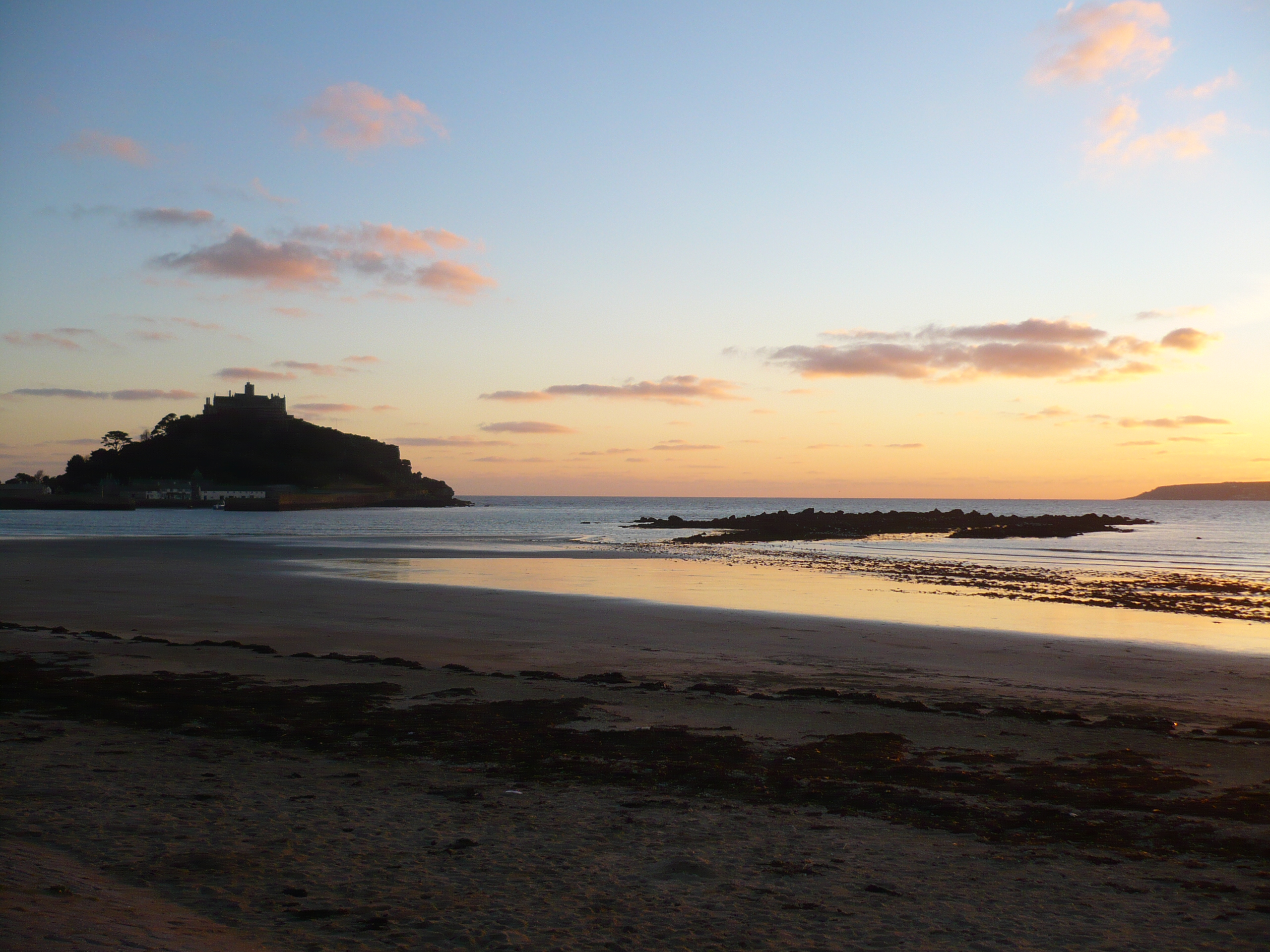 Daffodil Fields – time your visit right (March/April) and you will be surrounded by daffodils.  Not all daffodils are sold in florists.  Lots are also grown for their bulbs for the year after.  And Cornwall is dotted with fields of these and it is a blast of colour and stunning.  You won't need to hunt for them, they really are everywhere!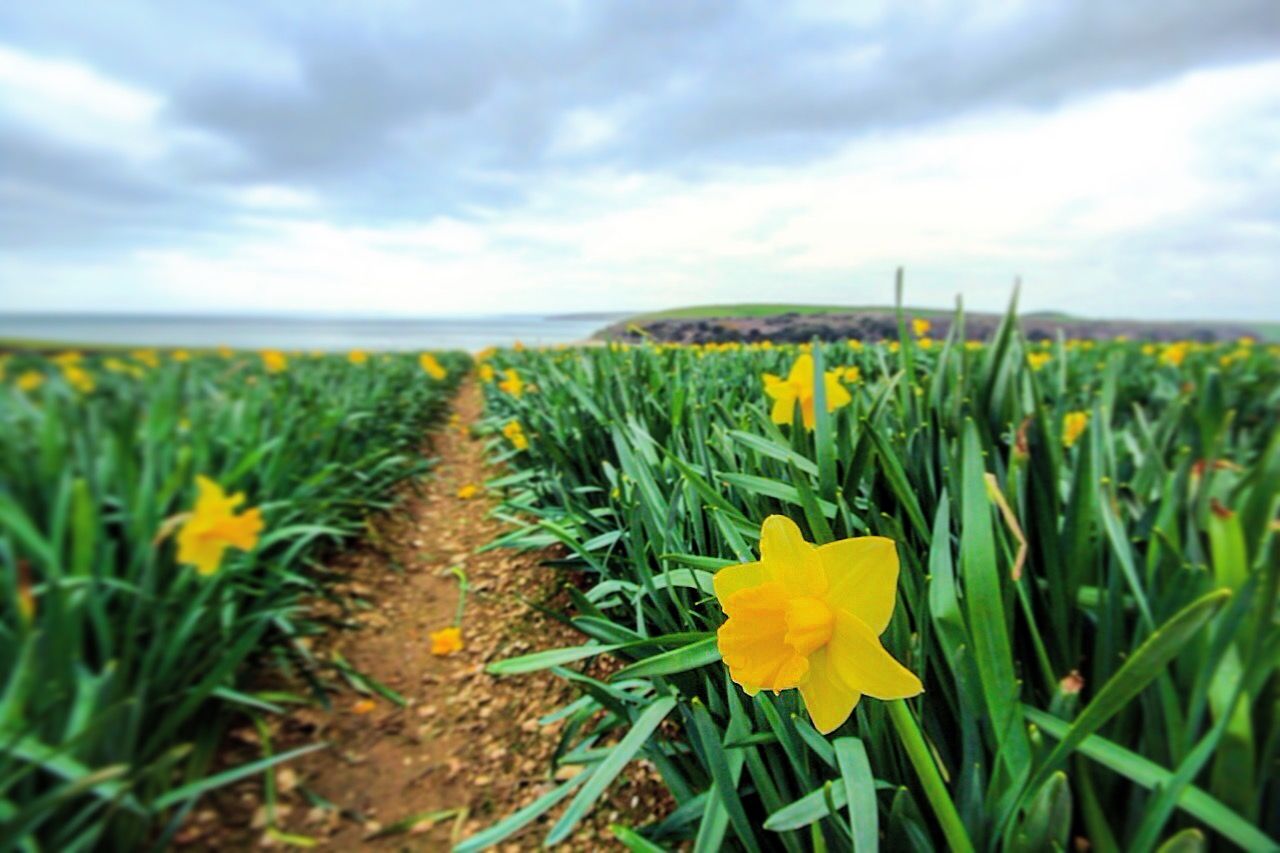 Lazy Days
Mevagissey – shop after shop, and coffee shop after coffee shop.  This is the perfect seaside village to lose a few hours to ambling, shopping and caffeine (or wine).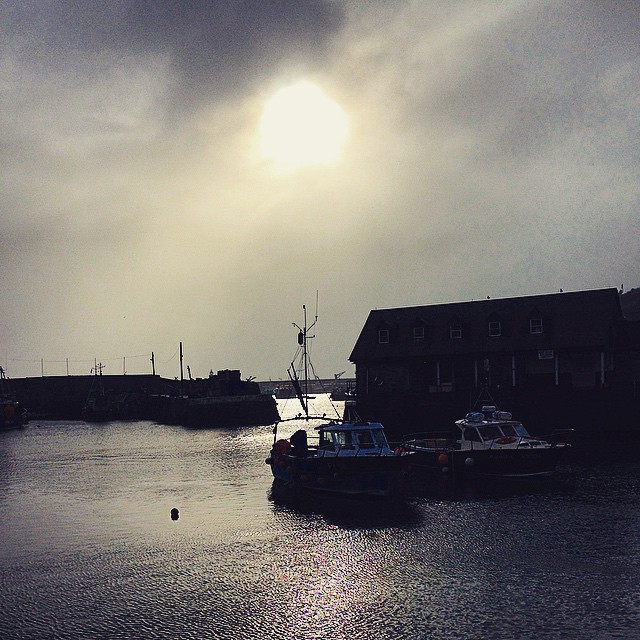 Mousehole – best visited at Christmas for the world famous lights but a village full to the brim of galleries and local craft shops year round. Super cute narrow streets and a lovely view across Mounts Bay.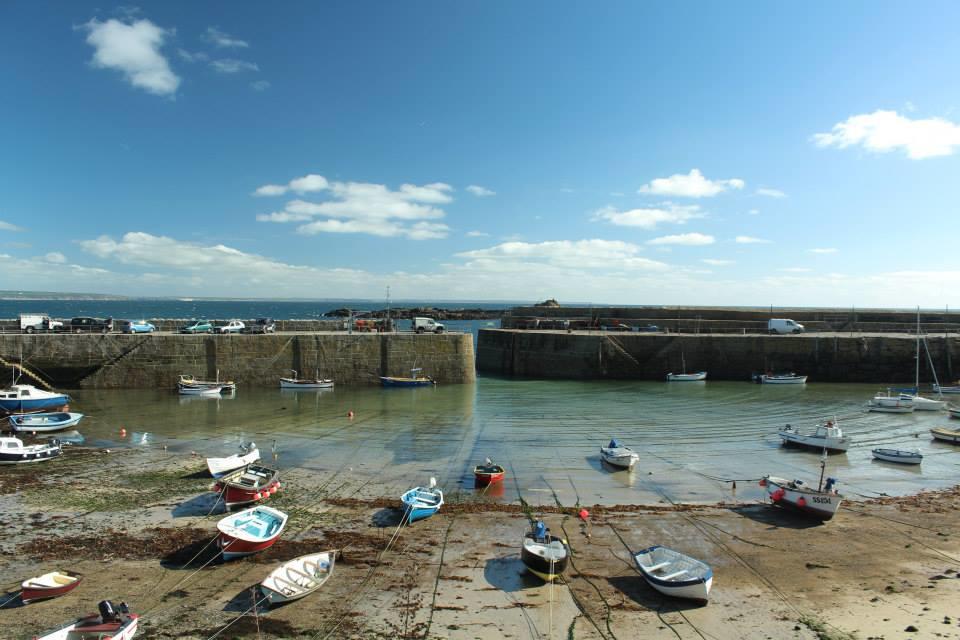 Angarrack – if it is lights you are after then the full 12 days of Christmas can be found here and are a local treasure.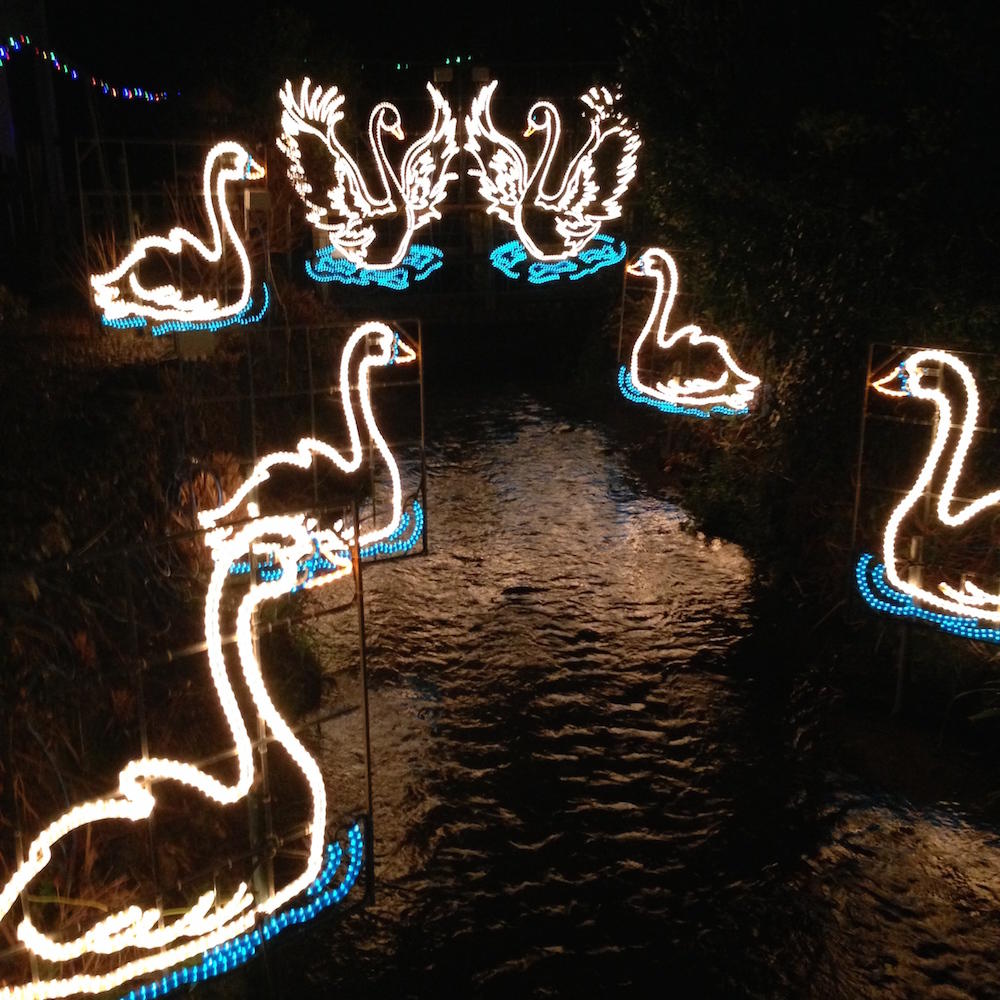 Charlestown – there isn't much here, but the two things that are make it worth a visit.  There will normally be tall ships either moored up or in dry dock – quite a sight as it is rare to see them, it really has been passed by for modernisation! Even cars aren't allowed in.  Second is on the quay – the tiniest little building that is available to rent and would make the perfect reading room with 360 degree views.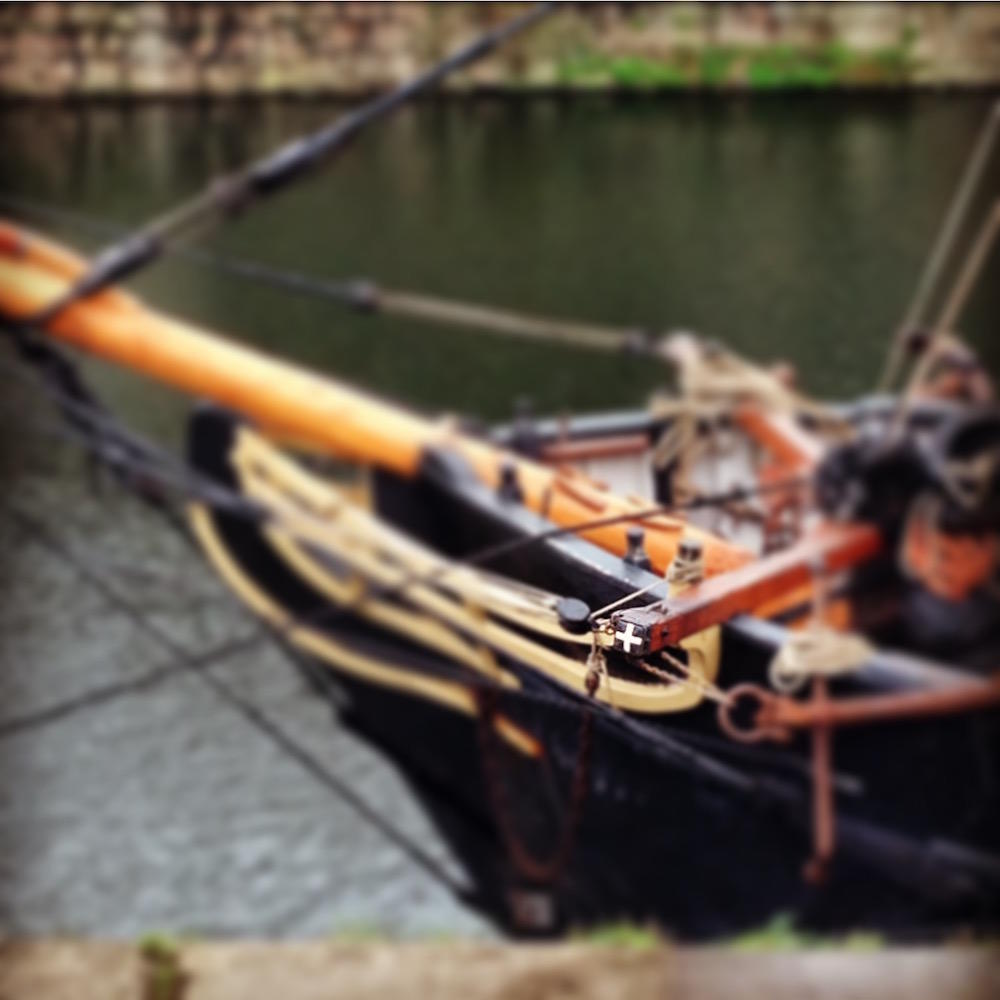 St Ives – little boutiques and shops have popped up here in recent years on the street behind the waterfront. There's also the Tate gallery and it's always worth a stroll along the water front.  But best of all is what's hidden away, up Porthmeor Hill…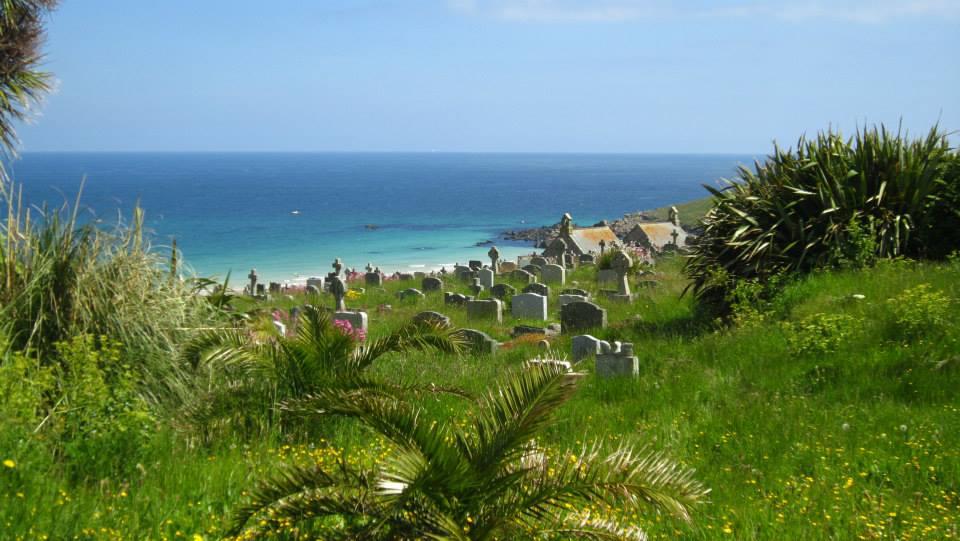 The Carrick Roads – everyone visits Falmouth or St Mawes, and Truro at the top of the Fal.  But better yet, get out on the water in the Carrick Roads which is the massive inland sea between Falmouth and St Mawes.  We have friends with a half-size working boat and we had the perfect afternoon sailing from Falmouth, round to Mylor for a pint in the sunshine.  Had wind and tide been on our side we would have headed further – to the 13th century Pandora Inn.
Stay
In Cornwall we don't need to stay anywhere as we have my Gran's house. That means when we do it is something special and unique. There are a few real gems, but they take some finding (thank goodness):
The Lugger Portloe – tucked away in a tiny village on the Roseland peninsula this is a slice of heaven. Sea views, sunsets, log fires, local food, even hot water bottles and stories at bedtime. Our room 'The Lookout' was down a little path and completely private and adorable!  And this is the sunrise view…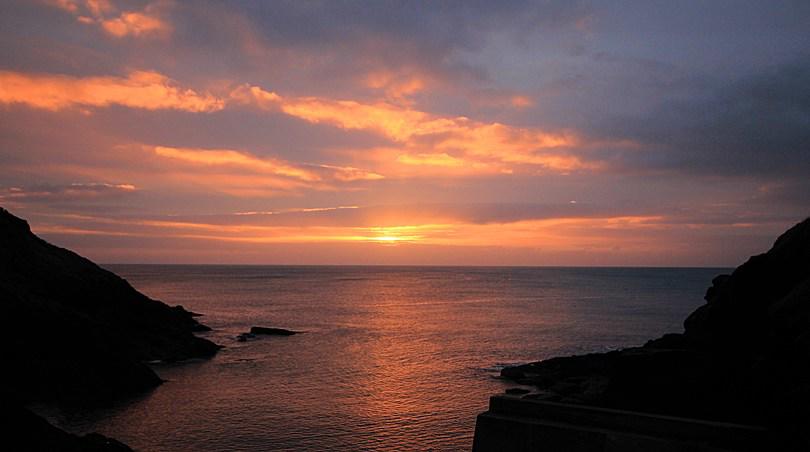 The Old Coastguard – outstanding sea views and a real feeling of homeliness. Spend an afternoon on your balcony with a book, or relax in the gardens or residents lounge.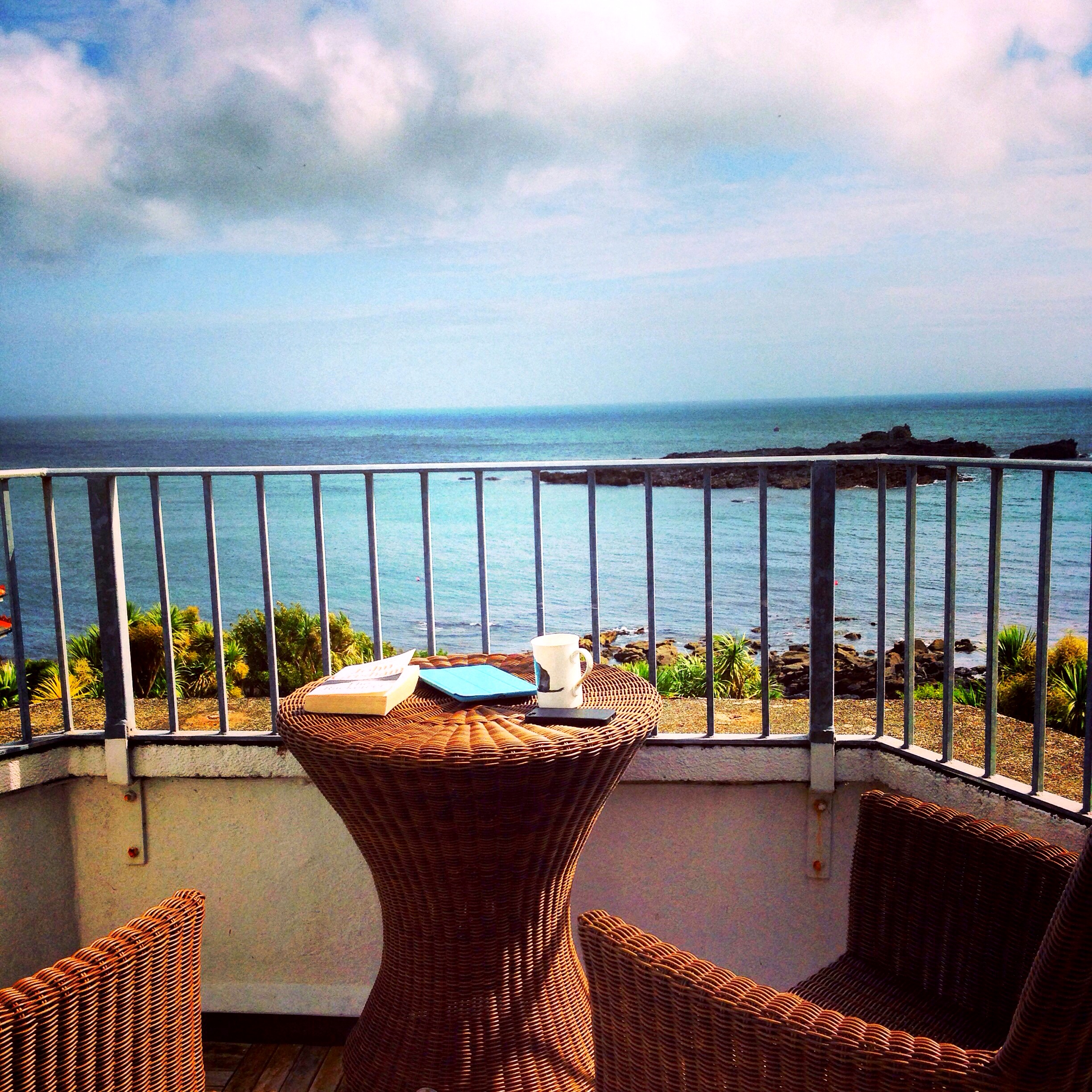 Trewinnard Farm – owned by one of Mrs Thatchers cabinet the former farm outhouses are now luxury self catering cottages. Slick, modern, cosy and buried in the countryside. Visit in late spring and be surrounded by bluebells and enjoy the outdoor pool!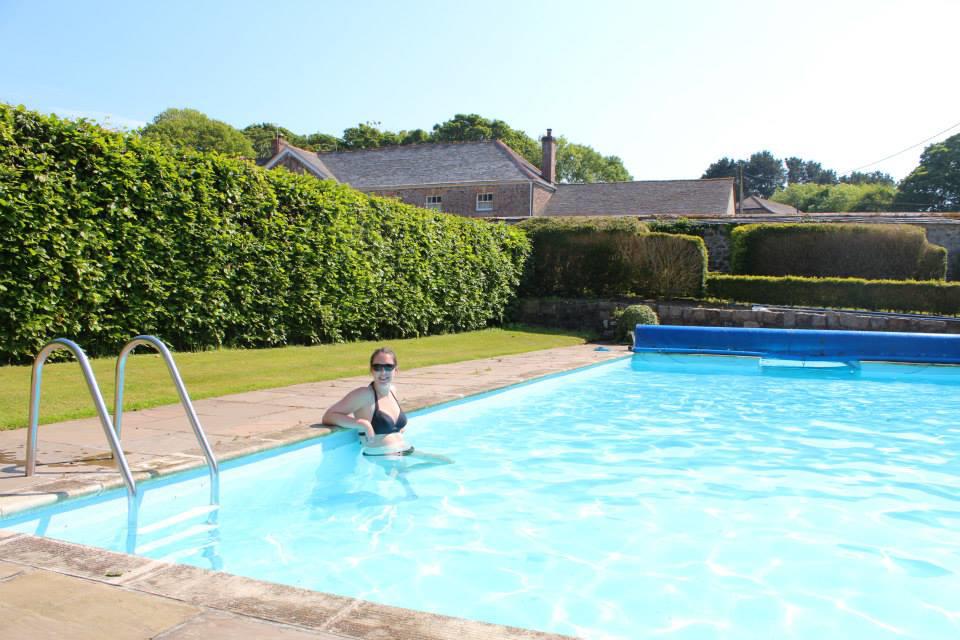 Boho Cape Cornwall – a real self-catering retreat, just moments walk from the Cape. You will really feel like you are in Poldark country. Luxury cottage accommodation, and all walking distance from the local pub. Perfect.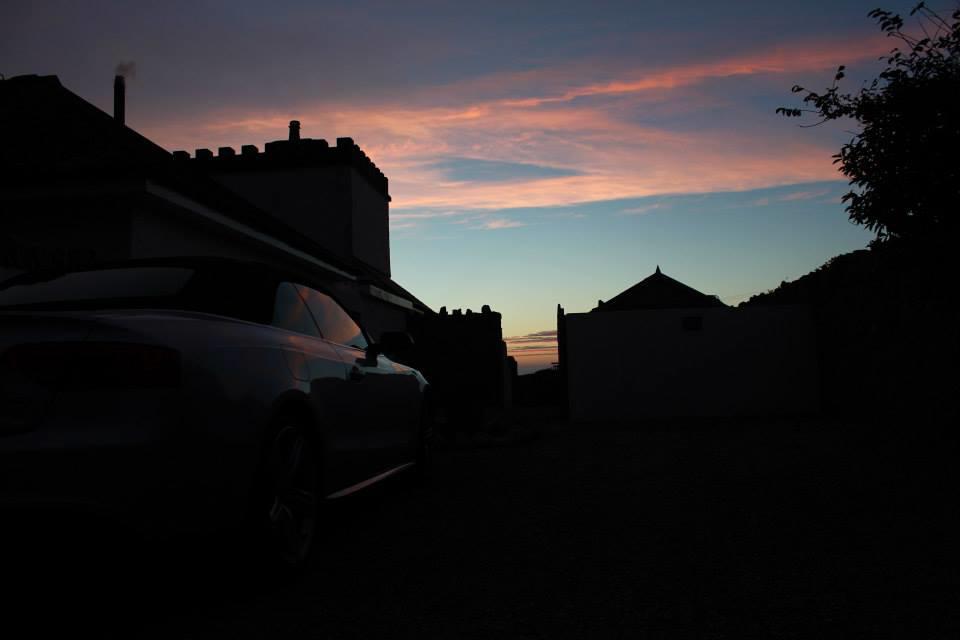 Food and Drink
Kota – so good we've been there more than once.  Stunning food, attentive to dietary requirements and sumptuous tastes. There is masses of restaurant competition in Porthleven (Mr Stein has taken a shine to it…), but this unassuming little pale yellow inn gives rise to a wonderful mix of Asian, New Zealand and British fare.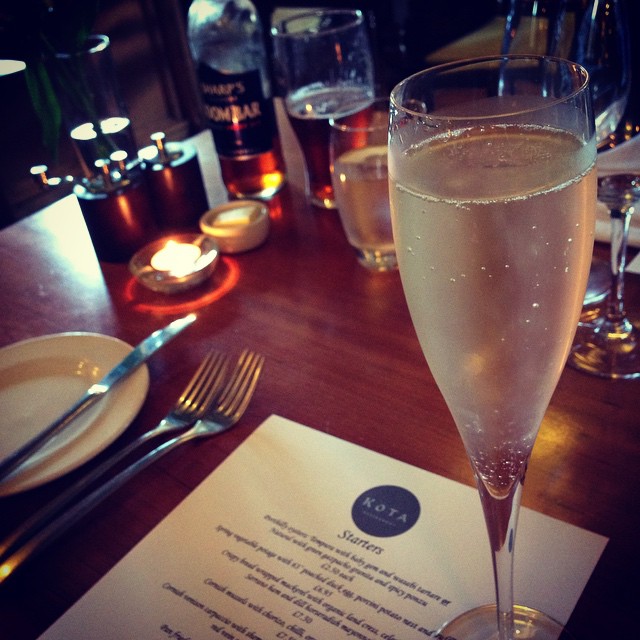 Lusty Glaze – this gem is on a private beach in an otherwise quite suburban part of the coast. Descend the steps and there's the main bistro, as well as a deli, BBQ, beach huts and café as well as the beach. Concerts are held in the summer and even at winter it has a buzz about t and the friendliest staff.
Pasties – we all have our favourite pasties.  I have two personal recommendations.  Firstly Trevethick's in Redruth.  So good, the nearest we have ever found to my Gran's (which were of course the best).  We had a home delivery at Christmas, nuff said.  Second – Philps bakery in Marazion.  These pasties are perfect for taking sailing – buy them warm and take them on the water in a teatowel to enjoy at sea!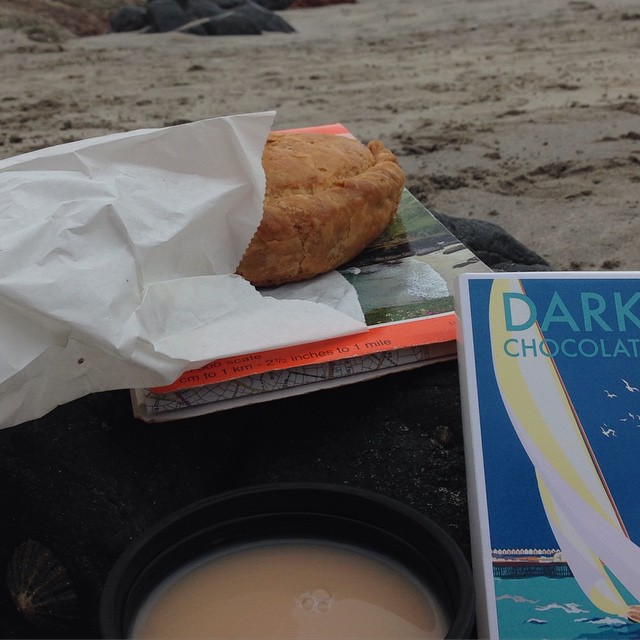 Mount Haven – what a location for sundowners, I took one of my all time favourite photos here. Need I say anymore!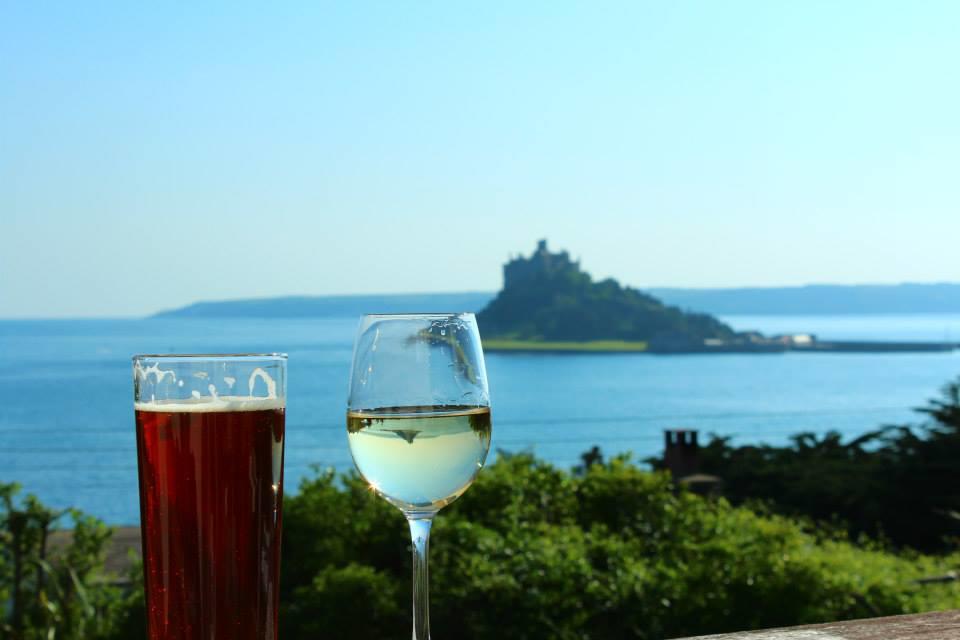 Beerwolf Books – quirkyness personified and hidden up some dark stairs off the mainstreet in Falmouth. A bookshop, with a bar. Leave the husband in the play area (bar) and enjoy the books. There's a table in the bookshop for your drink while you browse.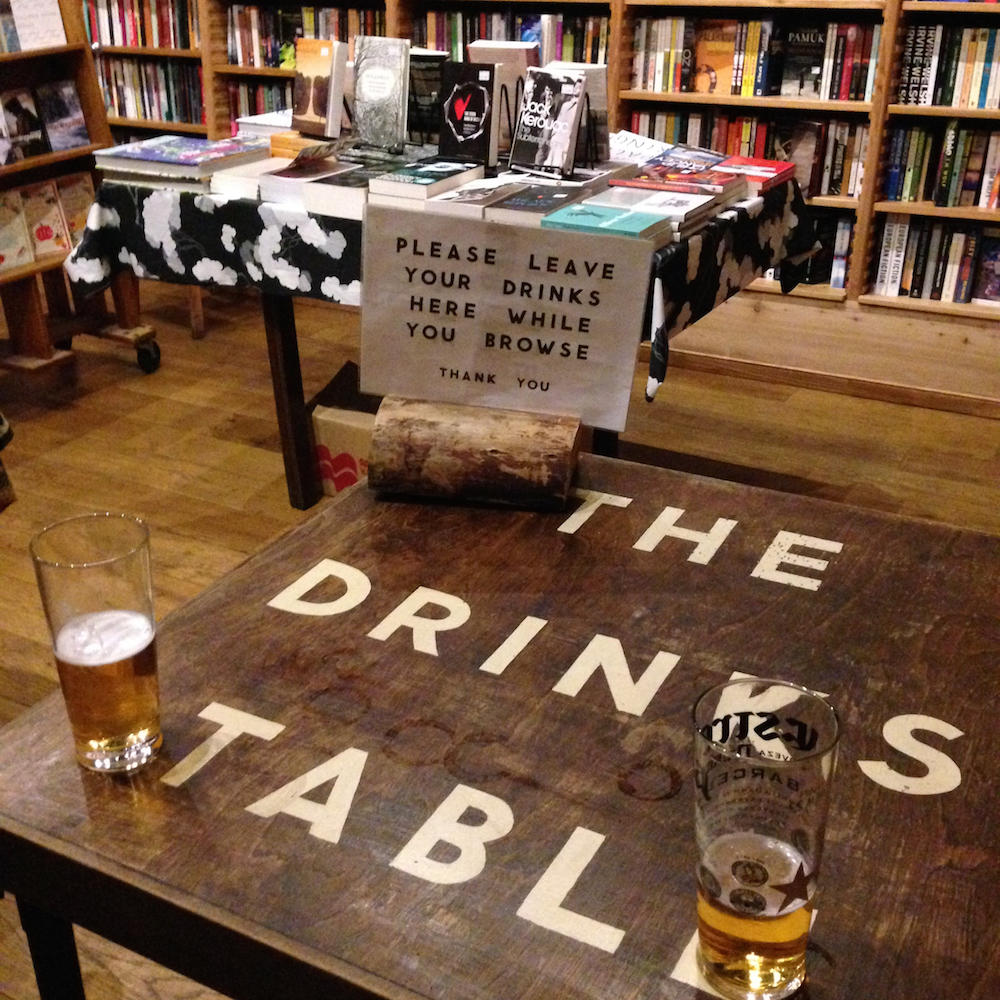 The Gurnards Head, The Old Coastguard – both under the same ownership, we have had excellent meals at both.  The dining room decor at both is rustic and comfortable and the menus have had us returning time and again.  Good hearty food and great prices.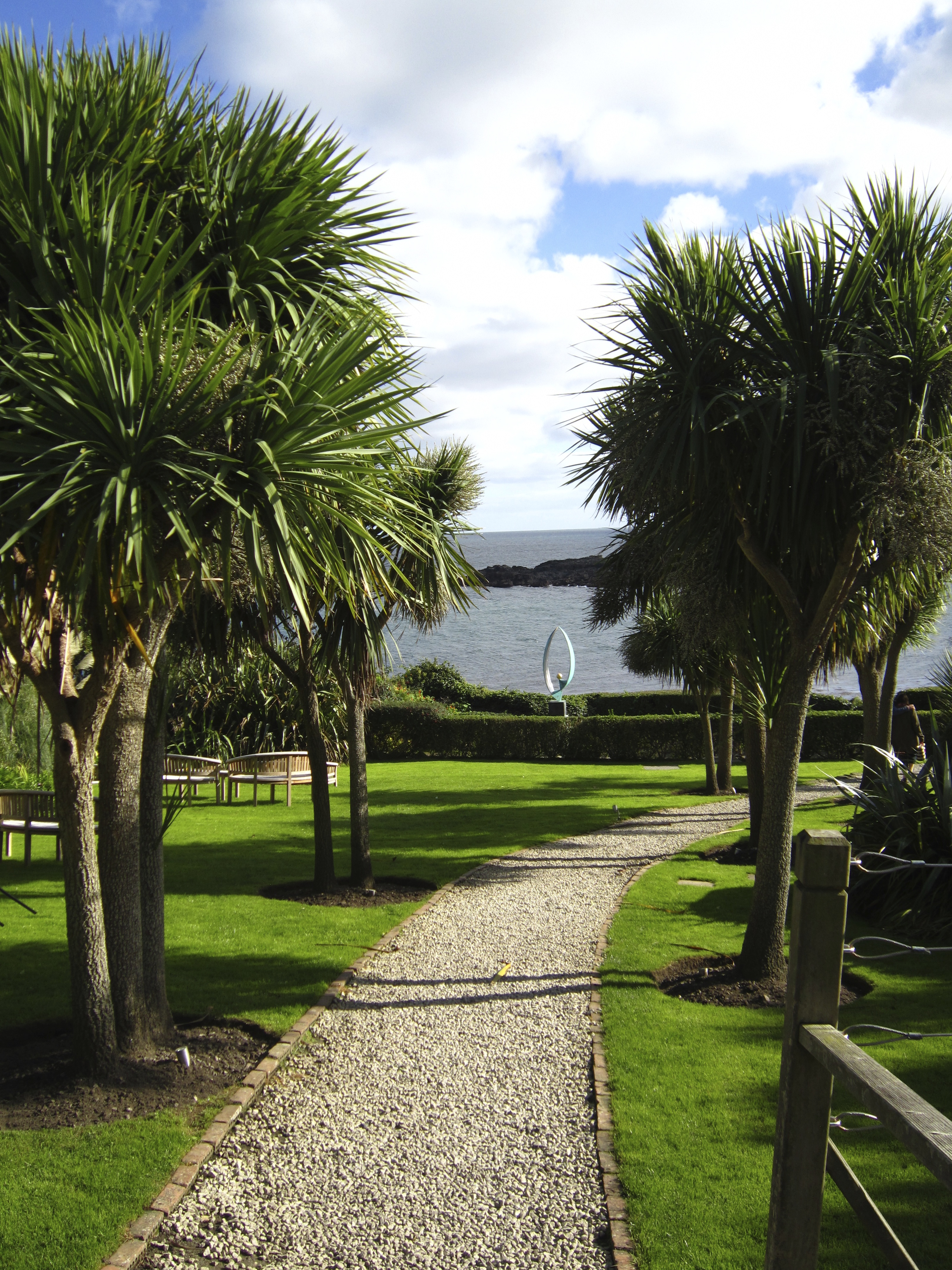 Cream tea – I used to eat Rodda's clotted cream from the pot with a tea-spoon… And favour 'thunder and lightening' to a cream tea (that's white bread smeared with clotted cream and golden syrup)… Anyhow the dairy allergy put pay to having afternoon tea so I am afraid I can't offer my advice of where to go.  What I would say is that the cheaper option in Cornwall is often the best. So get yourself to a bakery, buy the scones, pick up some Rodda's (it has to be Rodda's) and some jam and go on a picnic.  Jam first, cream second.  That's all I ask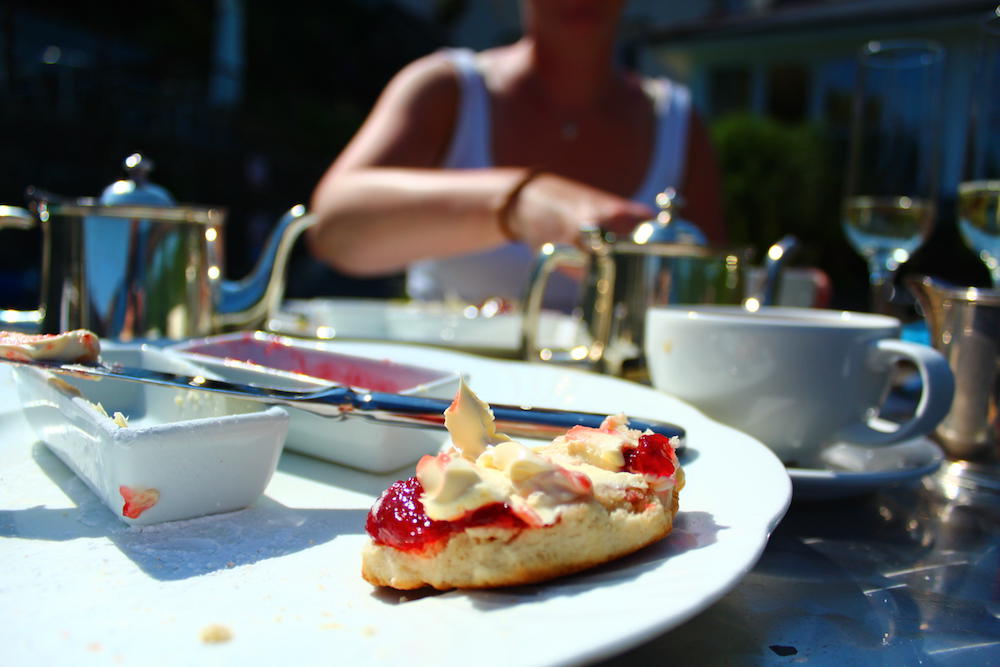 Places still on my list
I wouldn't mind investigating the newish hotels in St Mawes, however I'm not convinced – I get enough of London in the week, I'm loathe to find more of it here. For me going to Cornwall is about peace, quiet and privacy and so a self-catering homestay is the ideal.  There's so much choice.  A homestay also means that time (and money) ends up being spent in the local shops, pubs and restaurants meaning tourist money doesn't leave the county heading straight back to absent investors.
There are always more beautiful gardens to explore.  Because of the micro-climate the gardens are particularly stunning in spring and summer. Trewithan, Tregothnan, Trewiddan and Lamorran.
Tintagel isn't somewhere I've been for as long as I can remember and it looks like a quirky place.  In fact, along that part of the coast from Port Isaac to Bude is one area completely foreign to me.
There used to be an excellent Cornish fayre supermarket on the A30.  Sadly it has gone, but in Truro 'Great Cornish Food' has now opened which I think will be getting a visit on our next trip.
One day we really need to board the Scillonian ferry to The Isles of Scilly.  They've been on my bucketlist for too long now.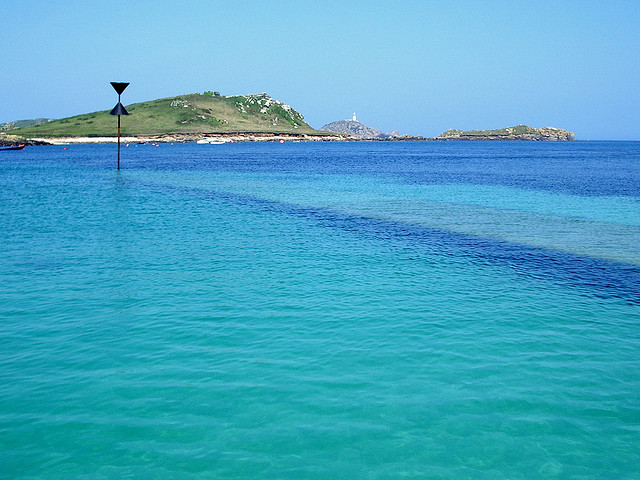 I hope I have tickled your fancy for a trip to Cornwall with this lengthy directory of my special places!  It should save me time whenever I'm asked for just a few recommendations… 
SaveSave