Last year I enjoyed writing about the comedy and less than perfect travel moments of the year.  There's always a few and they tend to be carefully curated out of the blog, or mentioned in passing.  This year I've already had my first comedy travel moment (more later) and it reminded me there were plenty from 2016 that I haven't shared! Something tends to happen on pretty much every trip, however well-planned they are.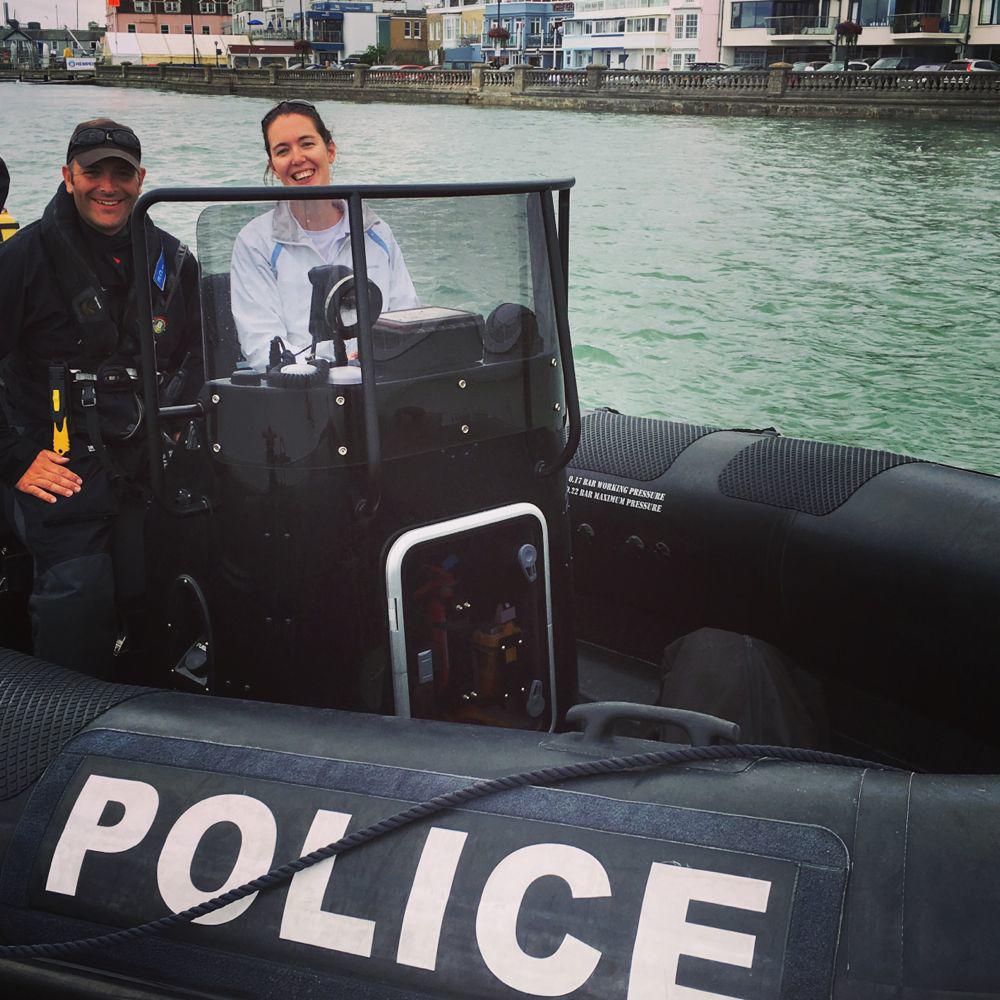 The one where the volcano was covered in snow
I was so pleased to have got my hands on the tickets that let you walk to the top of Mount Teide on Tenerife. It's a dormant volcano and I am a geographer by degree and we would be one of a handful of people on the summit.  Then it snowed, really snowed. Random since it was mid-twenties on the beach and we could see the volcano while basking in the sun. Roads don't seem to get gritted in Spain so we couldn't even get near it, we will have to return.
Read more about our search of winter sun in Tenerife here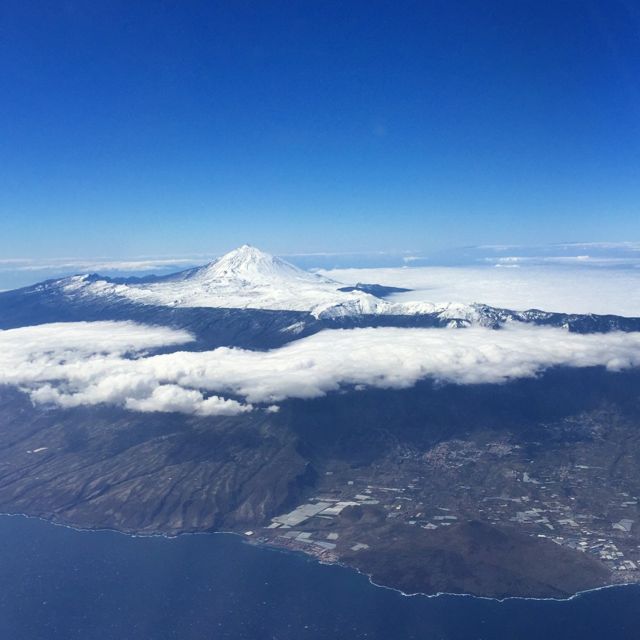 The one where the restaurant was only really a cocktail bar
This work night out in Miami is notorious.  We left it until the last minute to make plans to visit South Beach for dinner.  And ended up eating at a beach bar that had a cocktail menu rather than a food menu. The Delano hotel is super cool and the cocktails were amazing, but food at a cocktail bar is on the small side. It would be fair to say the six of us that had been to South Beach endured a very long day at our conference the next day!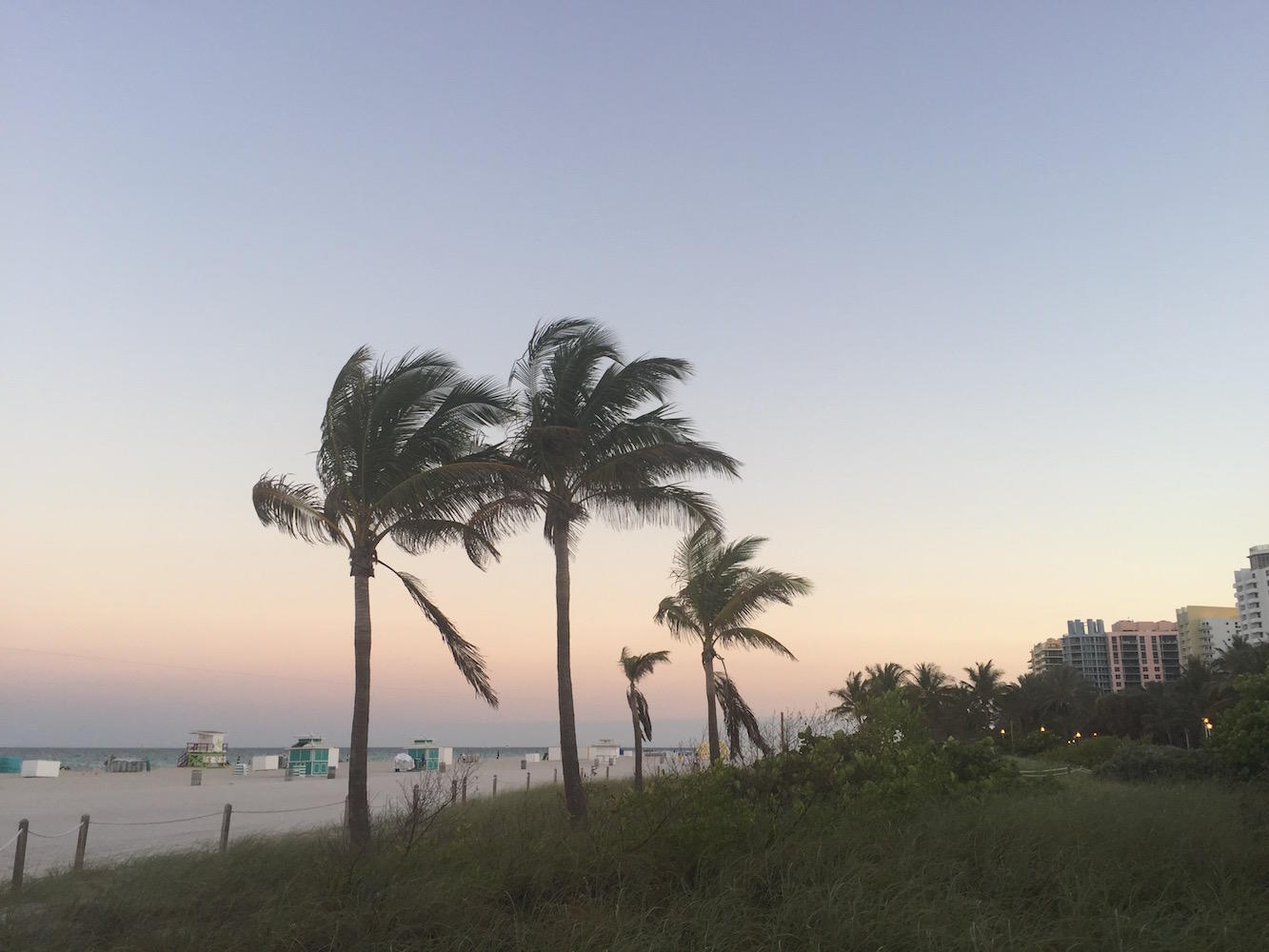 The one where the pool attendant told us it would rain
Ha, the pool attendant at the Norman did. not. want. to put out the cushions on the loungers or let us in the pool one morning. We had to point out we were British and the odd fluffy cloud in the sky didn't look like precipitation. We won, customer is always right. It didn't rain!
Read more about our Israel adventures here (there are quite a few posts)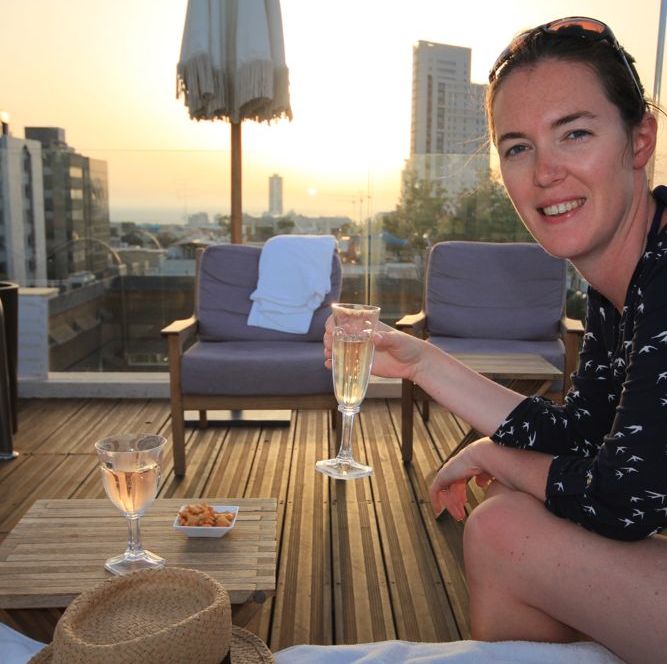 The one where the train tickets needed validating
Two amusing things here actually. First – we decided to walk to the station in Milan from our guest-house. Mr P sort of used Google Maps, sort of didn't. Ended up with us walk-jogging along a dual carriageway to not miss the train. At the station we just got our tickets and found the train in time. Phew. Ticket collector comes round, we hadn't validated the ticket… Bad Parkers. Thankfully the full price of another ticket was only 20cents more and we could use there original ticket on the way back, once validated.  Worth that 20cents though, the views from the train were amazing and Lake Como beats Milan hands down!
Read more about Milan and Como here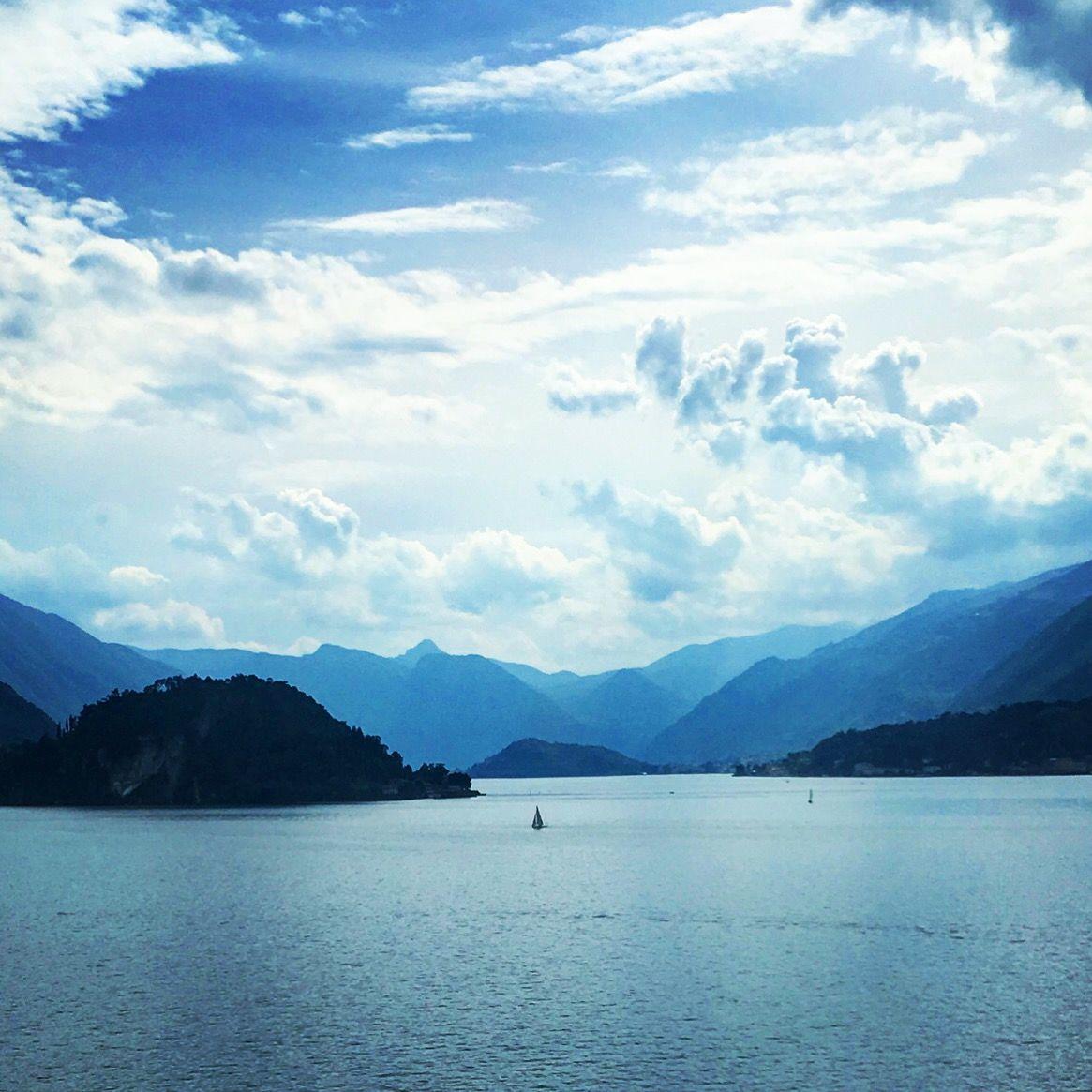 The one where a litre of wine is the price of a glass of wine
€9 for a glass of wine is a normal sort of price these days… Not in Carcassonne where it gets you a litre. A litre of rosé for one at lunchtime. No wonder the waitor smirked when I ordered. I didn't finish it!
Read more about our lazy weekend in the Languedoc here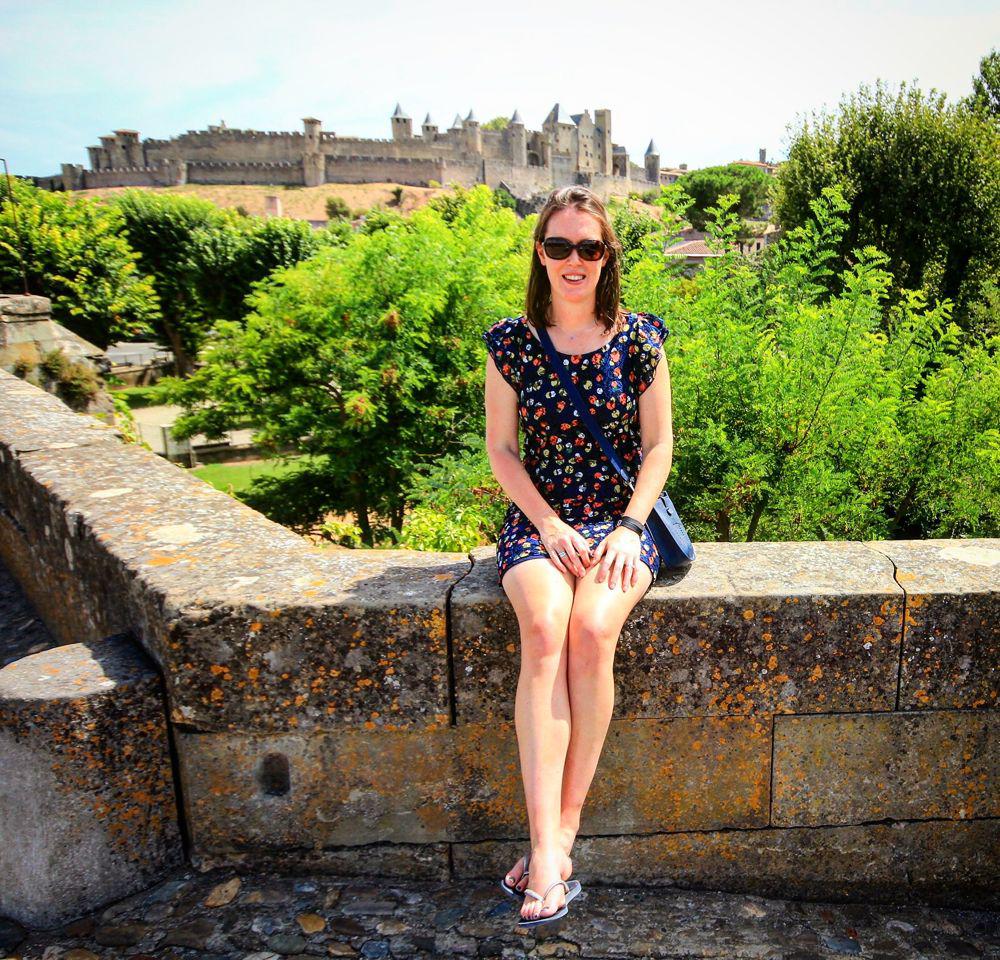 This was also the trip where before I left the office to get on the Heathrow Express I'd managed to lose my engagement ring.  Having had security send an email to my floor of 600-odd people I scuttled off to the airport.  Thankfully under Mr P's supervision I found the ring at the bottom of by bag, it must have slipped off (and it has since been re-sized).  I'm also known by campus security now – I tend to leave my blazers in different meeting rooms and head to see them regularly to collect one or other.  So often that security asked me exactly how many different Gap blazers I have… Lots it would seem!
The one where there were packing issues
Stockholm in the summer – hot right? Well yes, but it's a maritime city and it gets sea breezes! Our hotel was on a sheltered lee shore so off we went for sightseeing and caught the ferry to the city. In my little red dress and flimsy cardigan. I almost froze… But it paid off, come lunchtime it was a scorcher and I was ably prepared for the afternoon!
Read more about our weekend in Stockholm here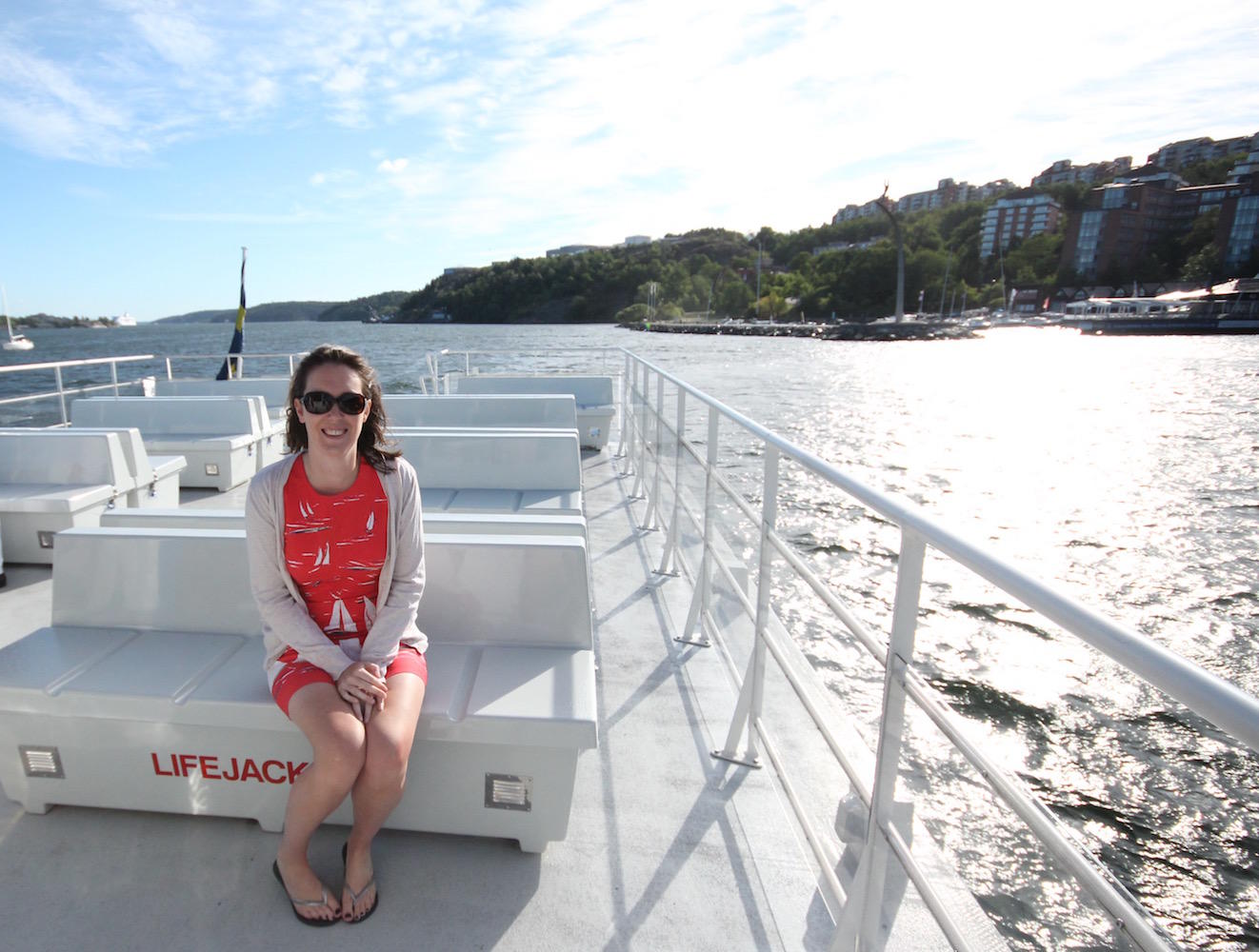 The one where paddling for a photo led to a wet bottom
A nice photo of me on the beach in Cornwall at the Bedruthan Steps? Yes apart from I was told to wade a bit deeper for a better shot. One in every 7 waves is big. The biggie got me, of course it did. I had to sit in salt-water wet jeans for 5 hours all the way home to Hampshire…
The one where the in-laws went to the wrong place
The Cotswolds has three Lamb Inns. We were staying in one of them for the weekend with Mr P's parents.  They went to another and tried very hard to check in… Awkward. By the time they'd located us Mr P had made himself at home in the correct Lamb and was behind the bar pulling pints!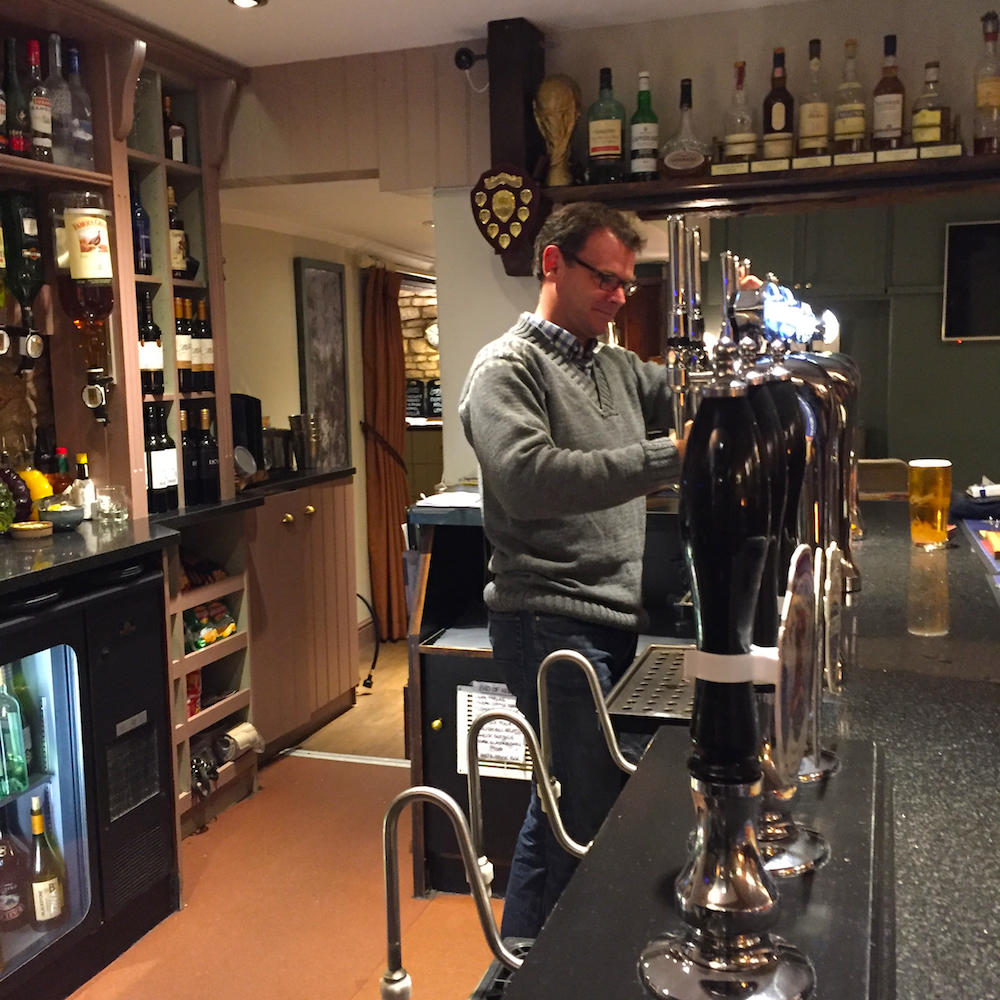 The one where the Taj Mahal was shrouded in fog
You have to laugh really, all that way to see one of the modern wonders of the world and yes that is the Princess Diana bench 'view'…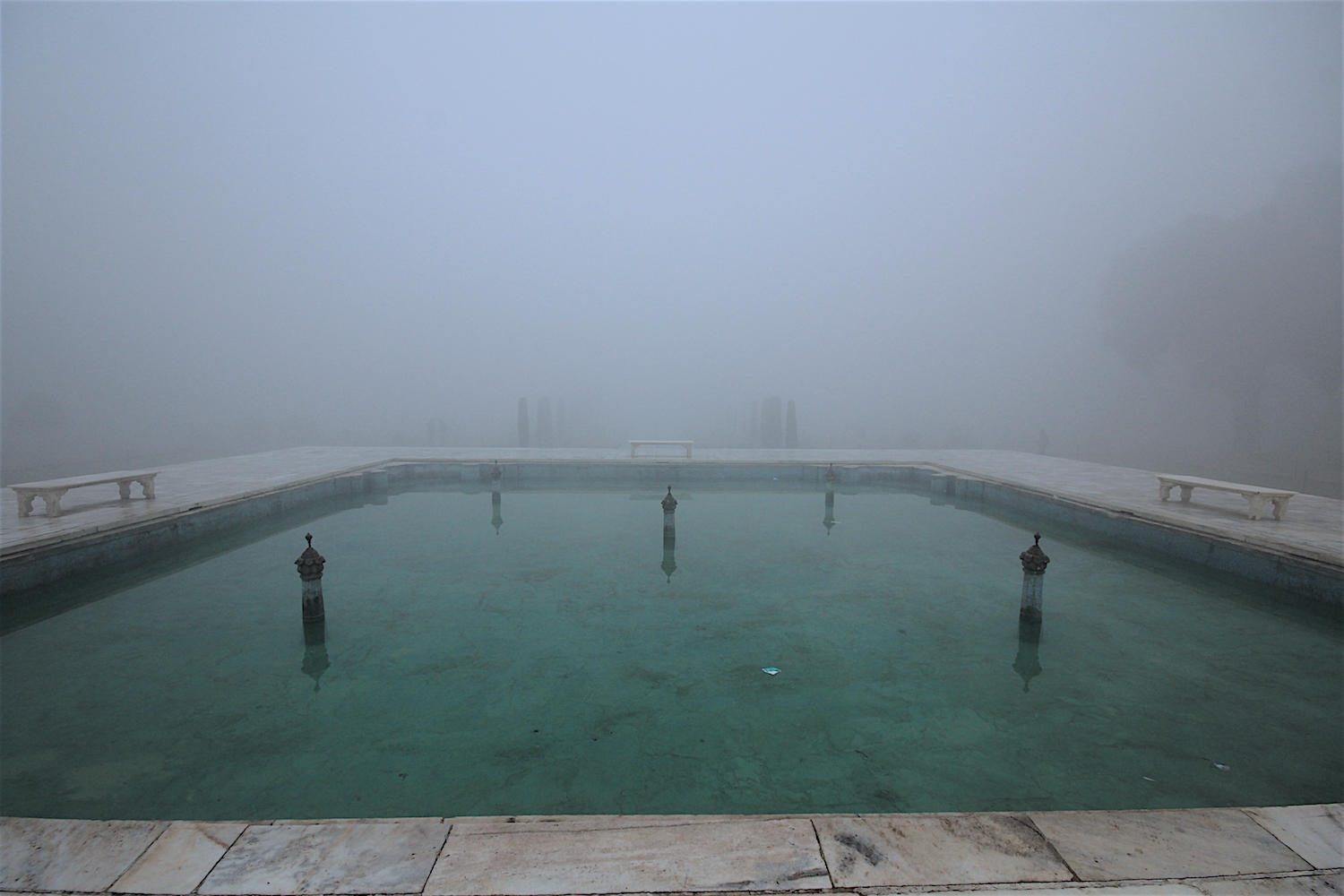 This is where tour guides pay for themselves, the evening before we'd seen it at its best in the golden hour from serene river bank gardens!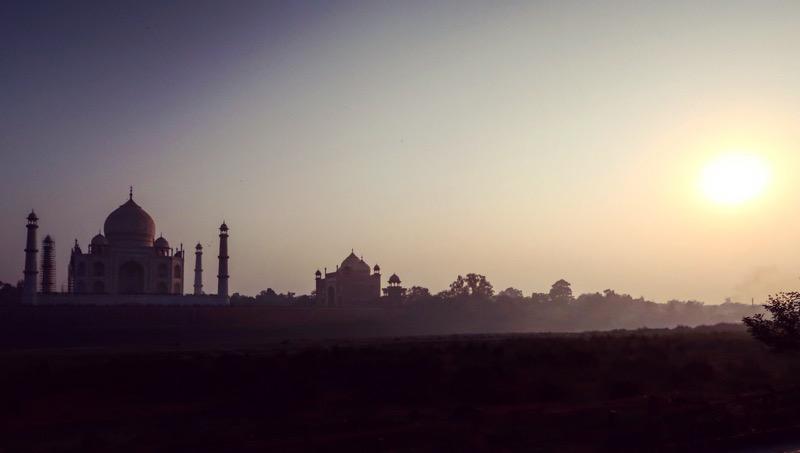 Read more about our time in Agra here
The one where Mr P went off on the back of a moped
When we go away we often just take a credit and debit card out with us in the evening, then put the cards back in the wallet. Sometimes they don't get put away. We had an amazing meal on the beach in Goa, only they didn't take card, but Mr P convinced them to as we had no non-dodgy cash (demonitisation issues)… He went to pay, Amex wasn't accepted and his debit card wasn't in his wallet. Because it was in the hotel room. Off he went, much to my horror, on the back of a moped to get said card from the hotel. Twenty minutes later he's back and all is well. I will let you imagine my state of mind!
Read more about our time in Goa here and the stunning and relaxing Alila Diwa hotel here.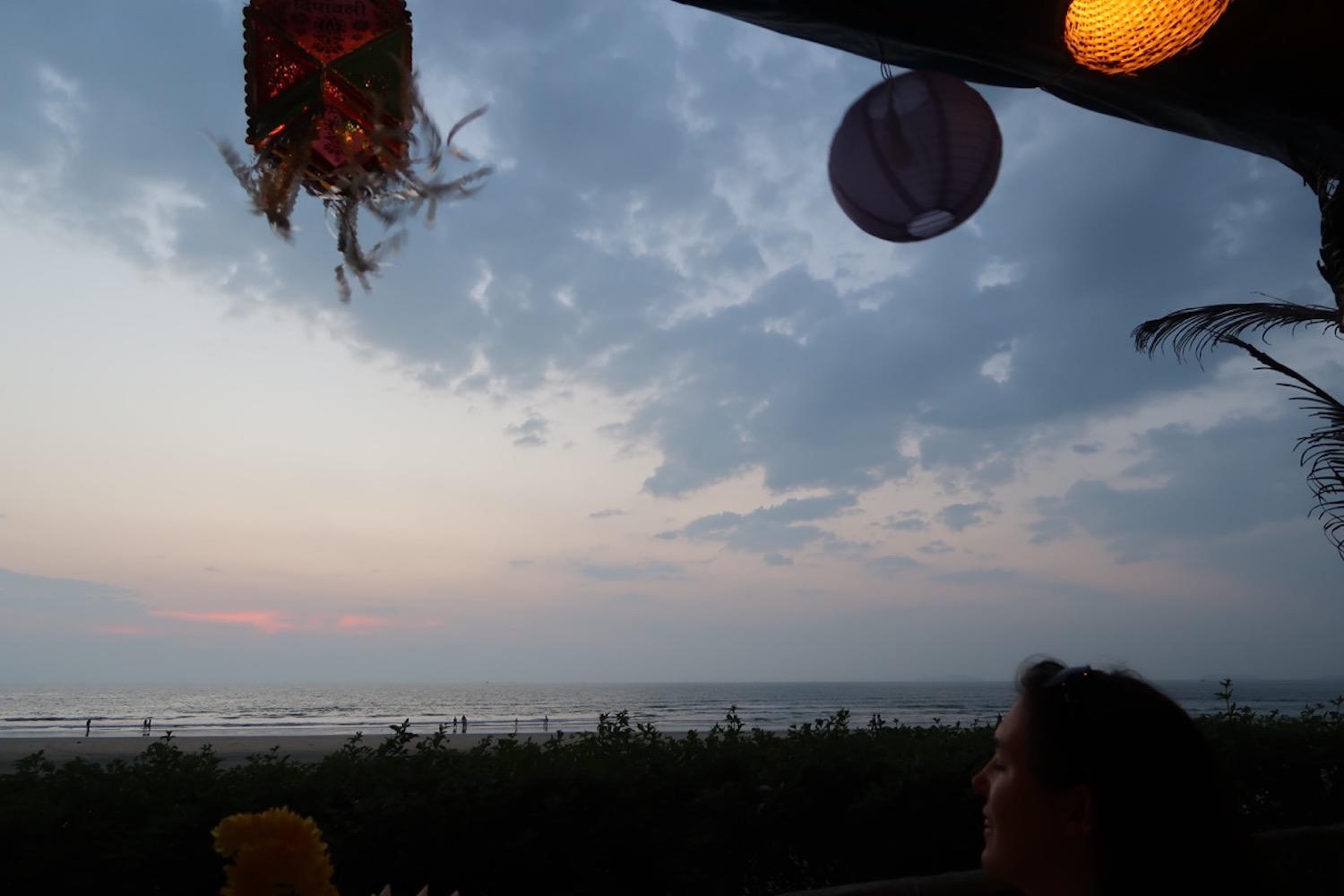 There's so much more…
Hanging out with the water police who were protecting an ambassadorial guest we had on our yacht and also sailing with Danish royalty as you do.  Volunteering to go up the yacht's rig knowing full well I hate heights, then doing it again just to show off that I could!   Foolishly shaving my legs before going off to float in the Dead Sea.  More foolishly agreeing to go jogging with my boss and feeling like I might die each morning as the distance increased… You get the idea…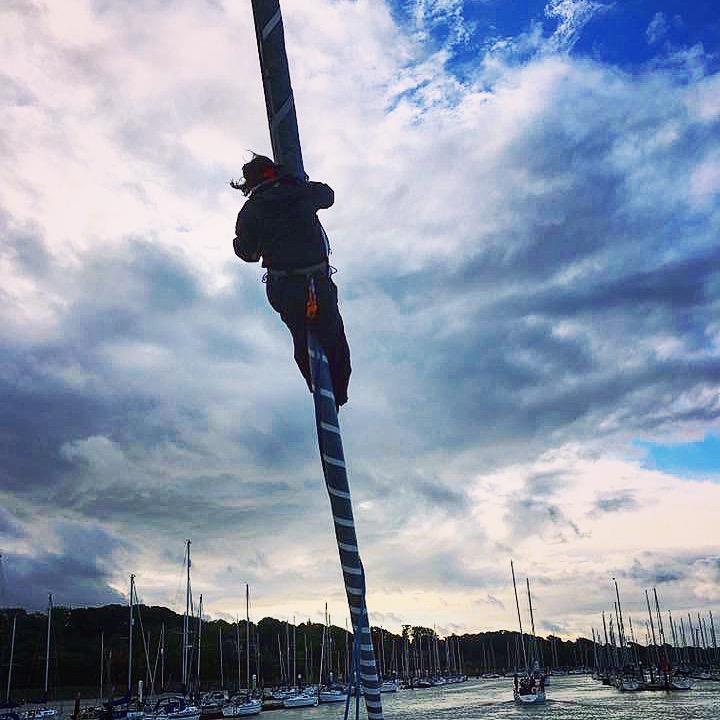 And so far this year…
It goes on (which is what prompted me to write this post).  Day 1 back at work and I went to Luxembourg.  Packing was a breeze, with my new packing cubes from Amazon Basics, my case was half empty.  Sad thing is, I didn't take practical shoes, and there was new found space.  Then it snowed.  The locals and all my colleagues were in snow boots.  Me, well I had my shiny 4 inch heels.  Fortunately I had a car service anywhere I went, but just walking across the pavement to the car needing escorting whilst everyone chuckled madly as the crazy English girl!
Let's hope the comedy keeps coming in 2017!
Once again I've linkedup with the fab #TravelLinkUp. Our blogs are often sharing the glossy end of the travel experience – our favourite photos, moments and only ever the best scenic views. How about those times that everything isn't quite so peachy? This month we're sharing those outtakes. Just pop your post up over the first week of the month (the 1st – 7th February), add it to the link up widget – found on either Angie's, Emma's, Polly's or our lovely co-host Eppie's blogs – from the 1st of the month. As ever, there are no rules – all we ask is that you check out some of the other cool bloggers that are involved in that months travel link up; make a few comments here and there and tweet a few of the posts out to your followers that you think they will love. It's always a great way to meet some new travel bloggers and share some blogging joy!