December, what a marvellous month.  Our big discovery was the benefit of storing up annual leave until the last month of the year.  Then trying to use it up! I did 5 days of work, had a 12 day trip to India and Christmas off work too.  Now there are probably health warnings against not taking much leave during the year, but it just sort of happened!  I'm also rolling forward 3 days into 2017 and getting some other days paid back to me – the break was definitely needed!
The month started with a lovely girlie gathering for a weekend of walks, food and drink.  Fortunately the weather was kind to us, Mr P managed to fit in a sail and I found a friendly little robin.
Christmas party season arrived – thankfully I had 3 at work before I headed off on leave.  Rare to get our team in one place, but great to kick back and relax with colleagues who are fun and seriously good at their jobs.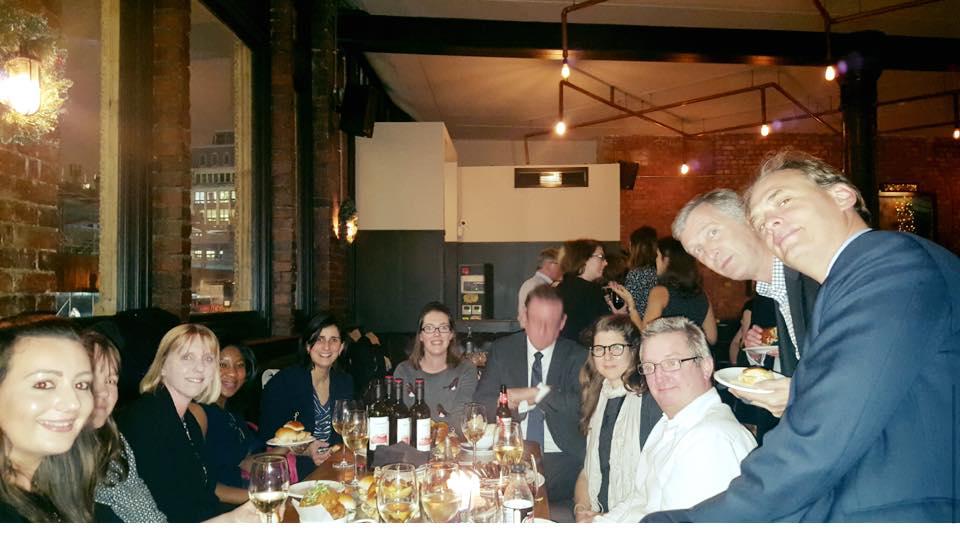 I can't remember if I mentioned that we went to India? It was without doubt the best holiday ever.  We explored so much – it was an incredible assault on the senses and very relaxing too despite seeing so much.  In 12 days we visited Delhi, Agra, Jaipur, Goa and Mumbai.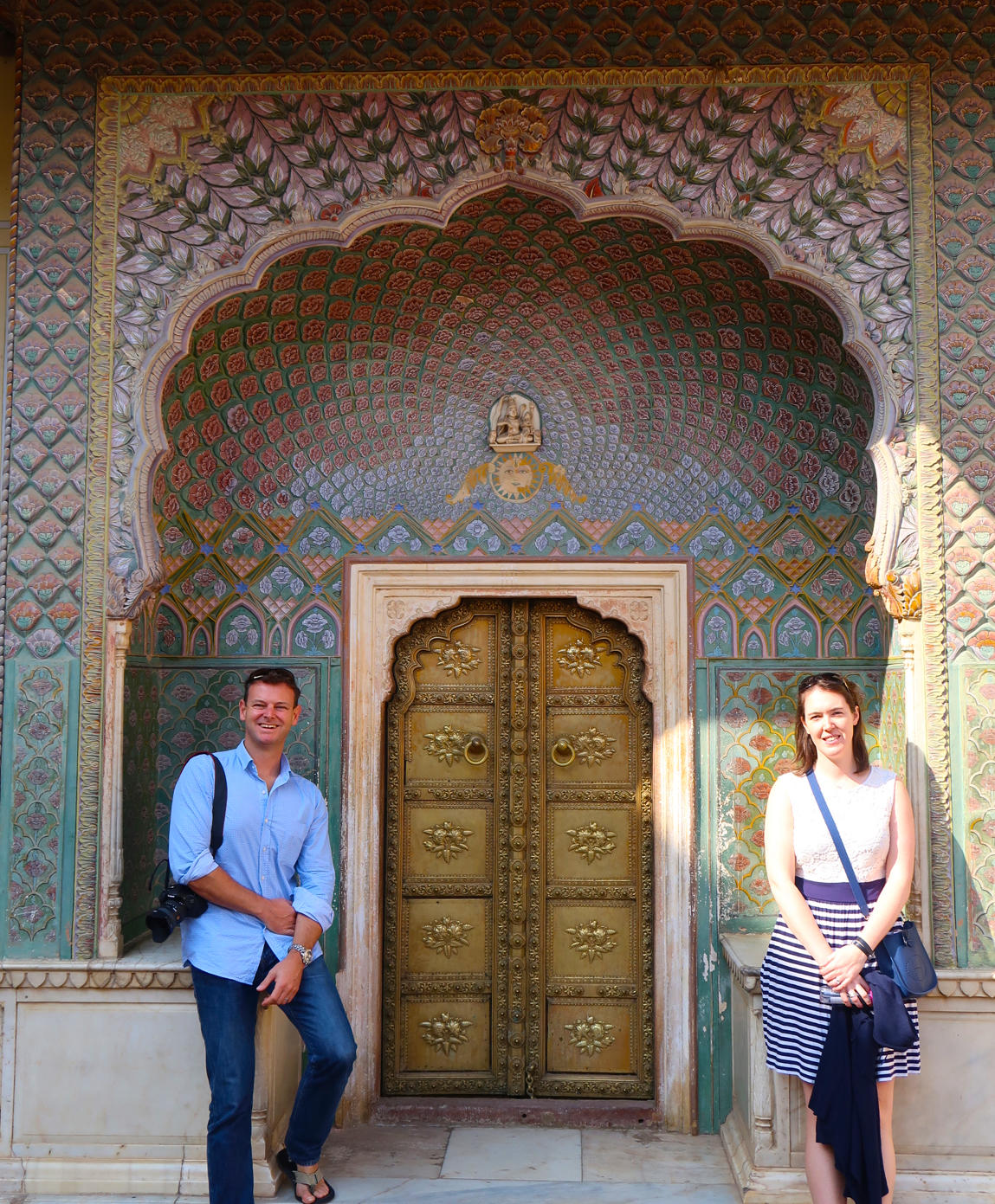 Back home and our tree eventually got brought in from the cold.  This years decorations are quirkier and more numerous than 2015.  They've been substantially added to: India – 6; Switzerland – 1; Sweden – 2; US – 2; Cotswolds – 1; and Etsy – 3 (airedales).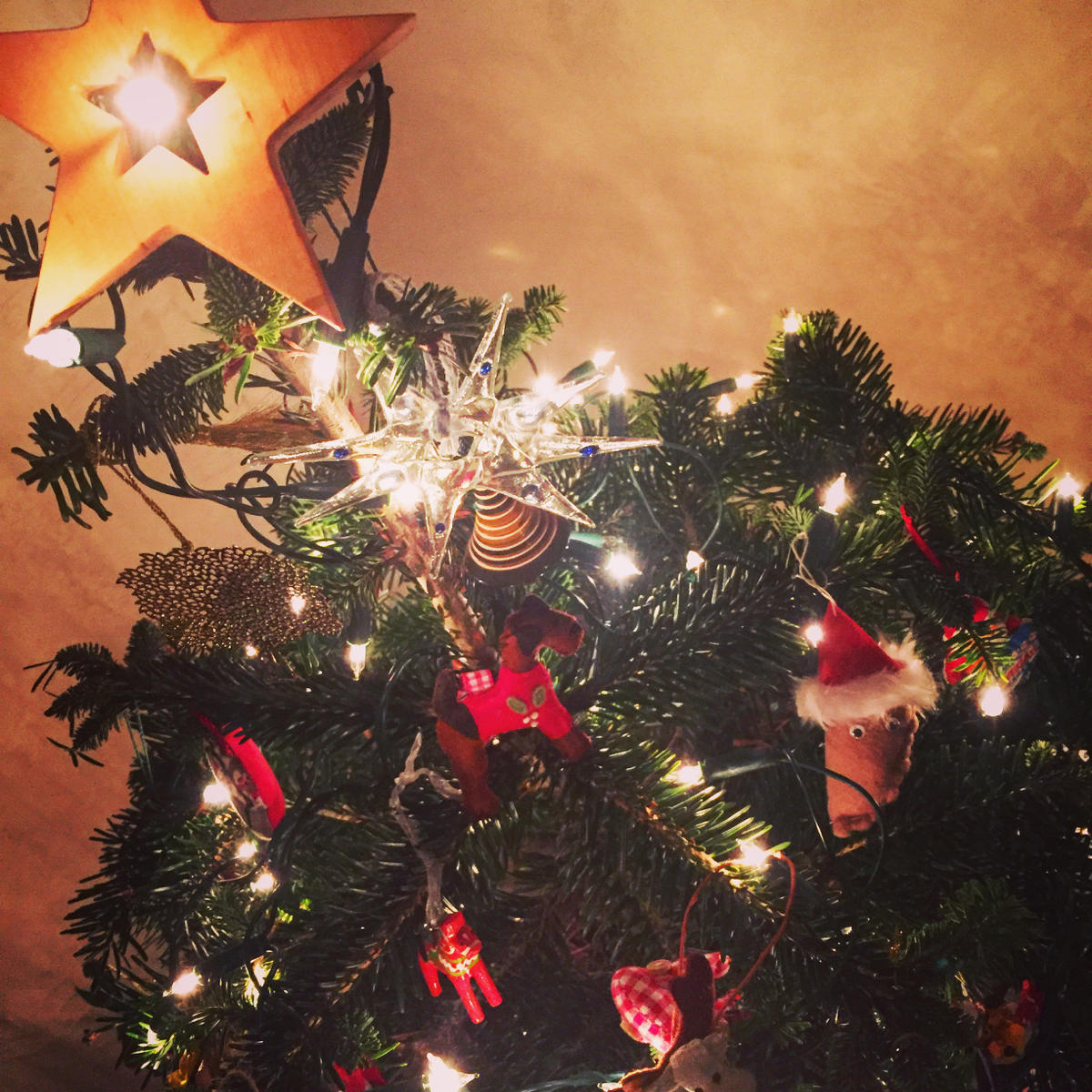 For Christmas we took a road trip – with no traffic jams.  First we headed to my family in Cornwall.  We went straight to the beach and had a fantastic lunch at Lusty Glaze near Newquay.  They had my favourite christmas tree – nautically decorated.  Once we arrived at my parents we were treated to hand-delivered pasties.  It's useful that my father gets on so well with the butcher!
We had a lovely day out on Christmas Eve exploring St Ives.  It's been a few years since I've been there and it become perfect for mooching – lovely shops and art galleries and even a shop dedicated to dairy free (vegan) chocolate.
Christmas day was pretty bleak.  As well as spending it with my family, Mr P and I headed up Carn Brea to walk off the lunch calories.  We were permanently in a cloud – mizzle actually, a delectable mix of mist and drizzle.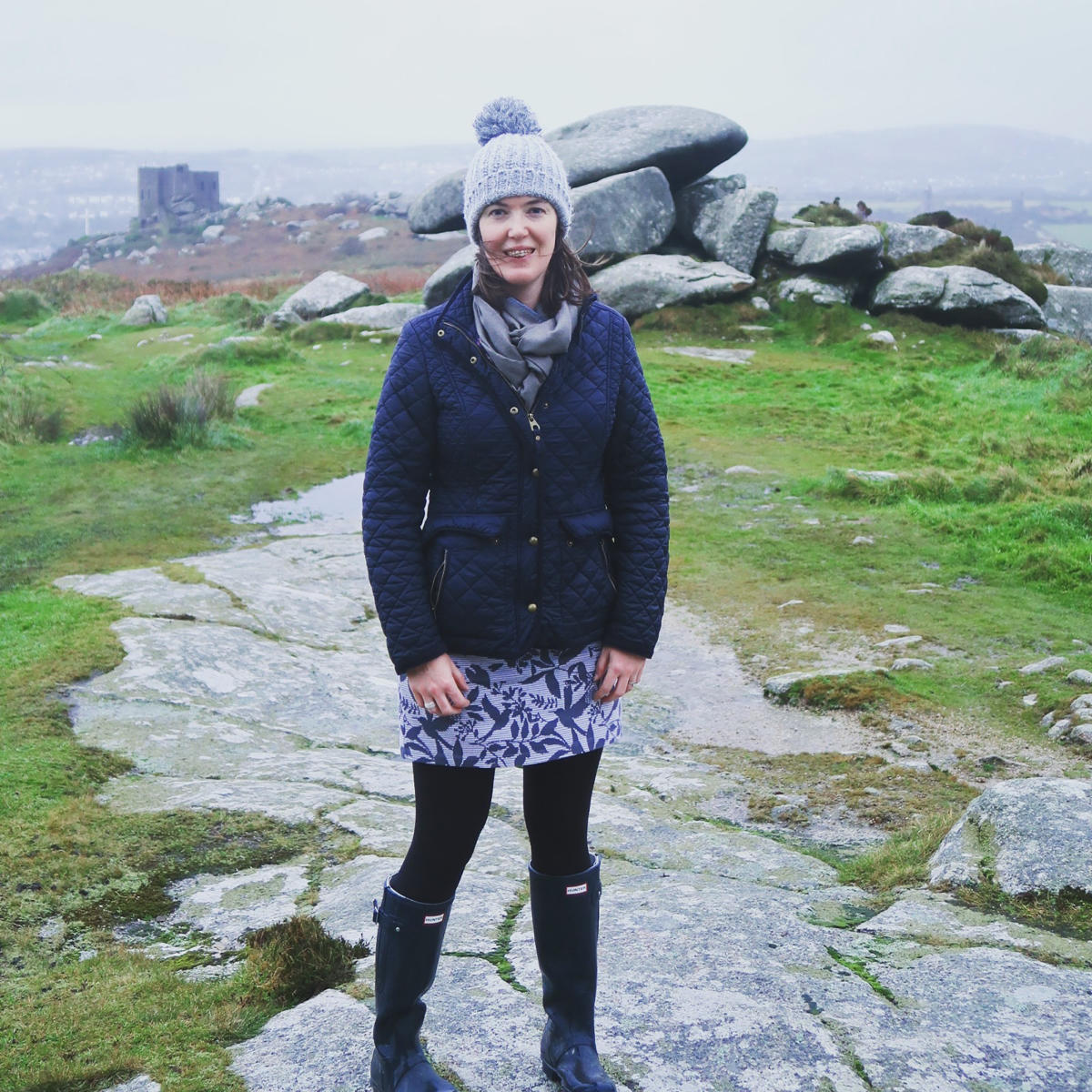 Next – Cheshire to see the Parker parents.  Up and on the road by 6am, we were in Pott Shrigley well before lunch time.  There were plenty more countryside strolls and the odd glass of fireside fizz as well as hearty home-cooking.
Homeward bound and a little stop off in the Cotswolds to see my friend who is off on a big South American adventure next month.  Stunning scenery around Woodstock and eerie freezing fog (which is impossible to photograph).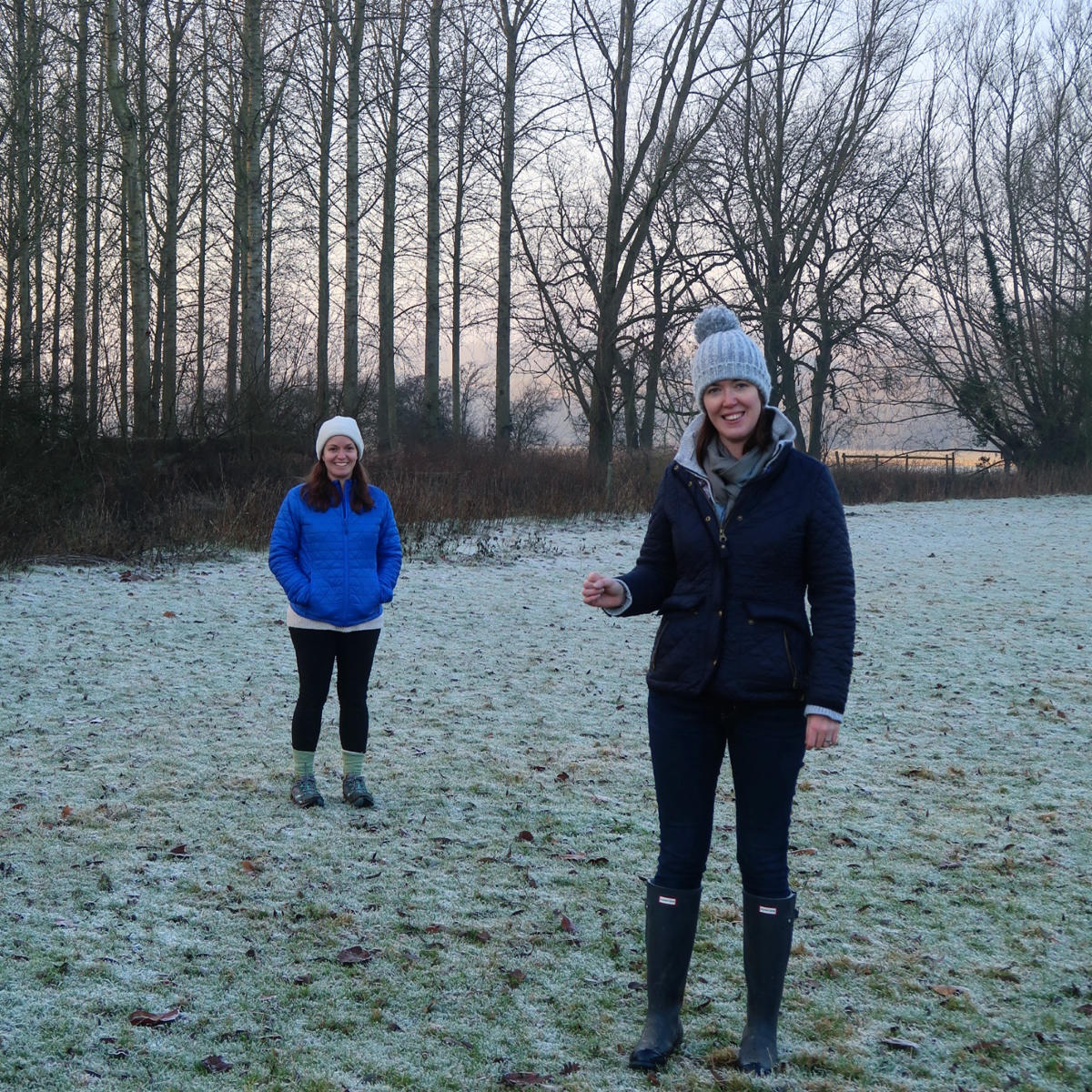 The freezing high pressure system we ended the year in was just beautiful and we absolutely made the most of it.  Our favourite beach near home is Tanners Lane, near Lymington.  It was hitherto unknown, and thankfully has very limited parking.  It is gorgeous, reminds us of North Norfolk, and has the perfect aspect for sunset.
There was an important set of people that we hadn't seen yet in December. Our lovely friends in Southampton.  More good (yet Baltic) weather and more happy days out in the country.
A busy but relaxing month.  A busy and successful year.  Roll on 2017, I can't wait to see what you have in store.
Happy new year! APx