What a year 2016 has been globally.  My top 10 highlights may well sound frivolous and privileged in a year when the world has been full of sadness, unrest and nasty surprises.  But they made us smile, laugh and relax after some challenging years. Its been good for the soul.  I'm amazed we fitted in 6 overseas trips in a year when work has been rewarding, but non-stop.
Best drive
Mr P wants to upgrade the car.  But our convertible is much-loved and pays for itself on a sunny day.  The first 'top-down' drive of the year was driving through Snowdonia in the spring sunshine.  We were heading back home via lunch in Betws y Coed after a fab weekend in Anglesey.  The mountains were the most stunning we have ever seen them.
An honorable mention for the best sail. Actually a day when we had gear failure and our training in the Solent ended up being more of a pleasure cruise.  But it was fun, it was a stunning day, the 5 of us that started sailing together 18 months ago were all there. We even ended the day with fizz.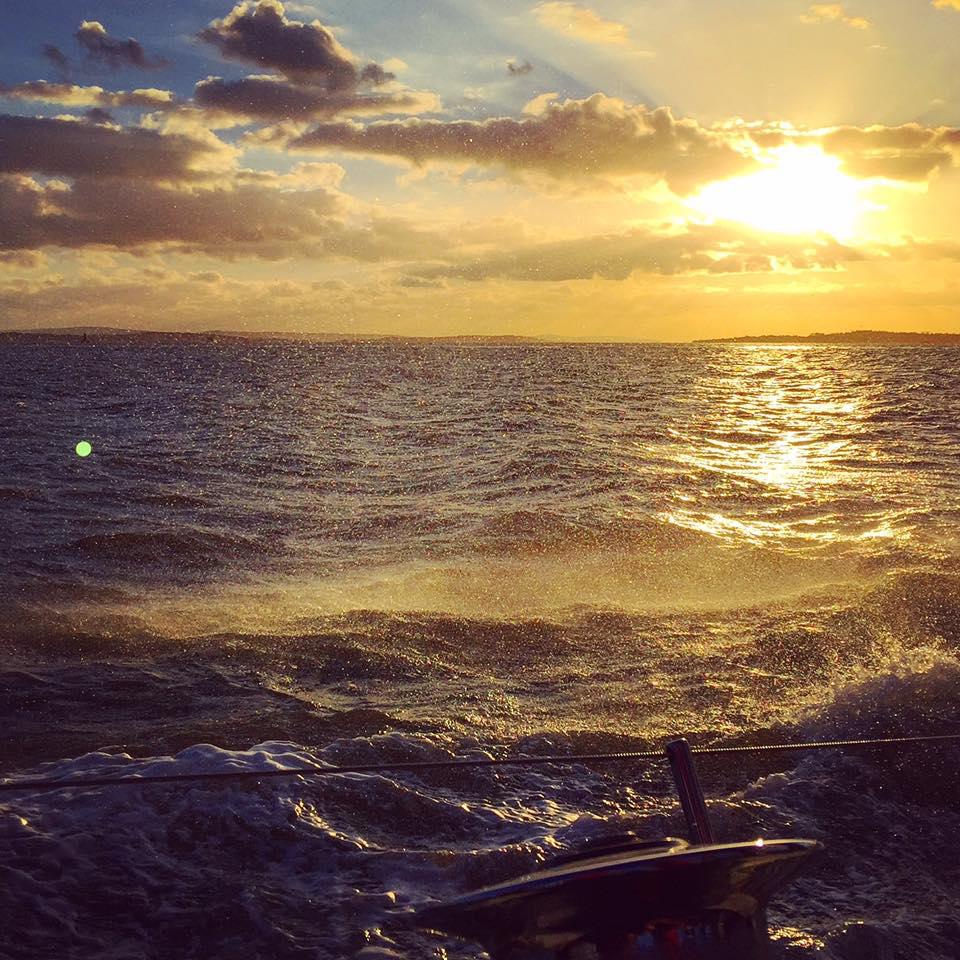 Best food
We aren't foodies, but we are fast on our way. I can't give you one favourite meal as there were too many favourites.  Be it dining at the bar in Machneyuda in Jerusalem. Or dining in the sunshine at Uri Buri in the sunshine.  Back in London The Palomar and The Barbary were perfect early evening feasts. Gold-plated curry-amazingness was a must at Rambagh Palace.  Going back to Kota in Porthleven to eat some of the most beautiful food was a treat. A lucky stumble across Angbatsbryggan in Stockholm, had us eating lunch bobbing away on a jetty in the sunshine!  We rounded off the year with a hearty lunch at Lusty Glaze Beach in Cornwall.
Best pool
It is well-documented that the Chedi Muscat has caused years of struggle finding hotel pools that live up!  I have to say the main pool at the Alila Diwa in South Goa (away from the party part of the region) really stood out.  It has a stunning infinity edge looking out across paddy fields to the palm trees fringing Majorda Beach.  It also has the perfect aspect for sunset and is beautifully lit at night. And if you want to swim, it is plenty long enough for doing lengths and has nice shallow bits perfect for reading (or sipping a drink) in the shade.  The pool in our 'club wing' was also superb.
Best culture
I am not ashamed to say that I get easily bored by culture and history. This year was a watershed.  First – I found my new favourite museum (old one was the launchpad at the Science Museum) in Stockholm. Home of The Vasa ship one of Sweden's national treasures, lifted from the seabed many years after it sunk.  Secondly, and most importantly was India.  I have never visited so many fascinating historical places in such short succession. I truly enjoyed them all, and learnt a lot too.  Jaipur was a particular favourite – the city is dripping with places of interest.
Best day trip
When we were in Israel we had a day trip to the Dead Sea and then on to Jerusalem.  This was a road trip with both of our friends to somewhere quite surreal.  The lowest place on earth, where even I can float.  Then onto Jerusalem, another place dripping with history and culture.
Best sunset
There was only ever going to be one winner when we got the chance to watch the sun go down over the Taj Mahal.  Quite incredible.  We were away from the grounds in peaceful gardens across the river that very few tourists know of.  It was spell-binding. The glinting of the sun on the jewels of the Taj and the light mist on the water.
It feels remiss not to call out my favourite other spots too. Firstly Lepe Beach in the Solent, we've been there a couple of times now for evening strolls and it's stunning and relaxing. Secondly the view from the rocks up above the J Hotel in Stockholm which (happily) few of the guests are aware of!
Best guest house
We stumbled upon two gorgeous locations.  First Cap de Castel in the Languedoc.  60mins from Toulouse and we were in the country, surrounded by sunflowers and poplars.  A stunning spot with a great pool, a superb restaurant and a lovely suite.  The second was 47 Jobner Bagh in Jaipur.  It was a homestay and was the most gorgeous merchants house with calming rooms, roof-terrace, pretty gardens. It was a world away from the hustle and bustle of the city.
Best hotel
Each year we stay at a few incredible hotels.  Purposefully only a few for a couple of reasons.  I want it to be a special treat.  The really incredible ones are also damn hard to find, luxury isn't just about the stars.  My easy winner this year is the Jaipur RajVillas from Oberoi.  A different level of service and the most magical place.  We had private grounds, there were peacocks everywhere, all of the staff knew our names and the food was incredible.  I cannot wait to explore more of India with Oberoi.
A couple of special mentions.  To The Norman in Tel Aviv which was gorgeous (as was the shakshuka at breakfast and our room and the team on front desk).  To Design Hotels which are my new go-to chain – small, quirky and great service at good prices.  Both the Alila Diwa in Goa and the J Hotel in Stockholm were a grand success.
Best unexpected surprise
It was always going to be Israel.  I never expected to go there and then when we did it blew us away.  The food, culture, people, variety, climate and just general coolness.  One of the most exciting trips we've ever been on.  We don't go back to many places, but this will be one that we do.  There's at least a couple more places I want to visit and we need to see our friends!
A special mention for Tenerife.  We didn't expect to come back from The Canaries as fans, but we did.  With effort, it is possible to find a quiet corner and a boutique hotel.  Better still our hotel had a very civilised happy hour and was ideally located far away from the busy beaches and towns.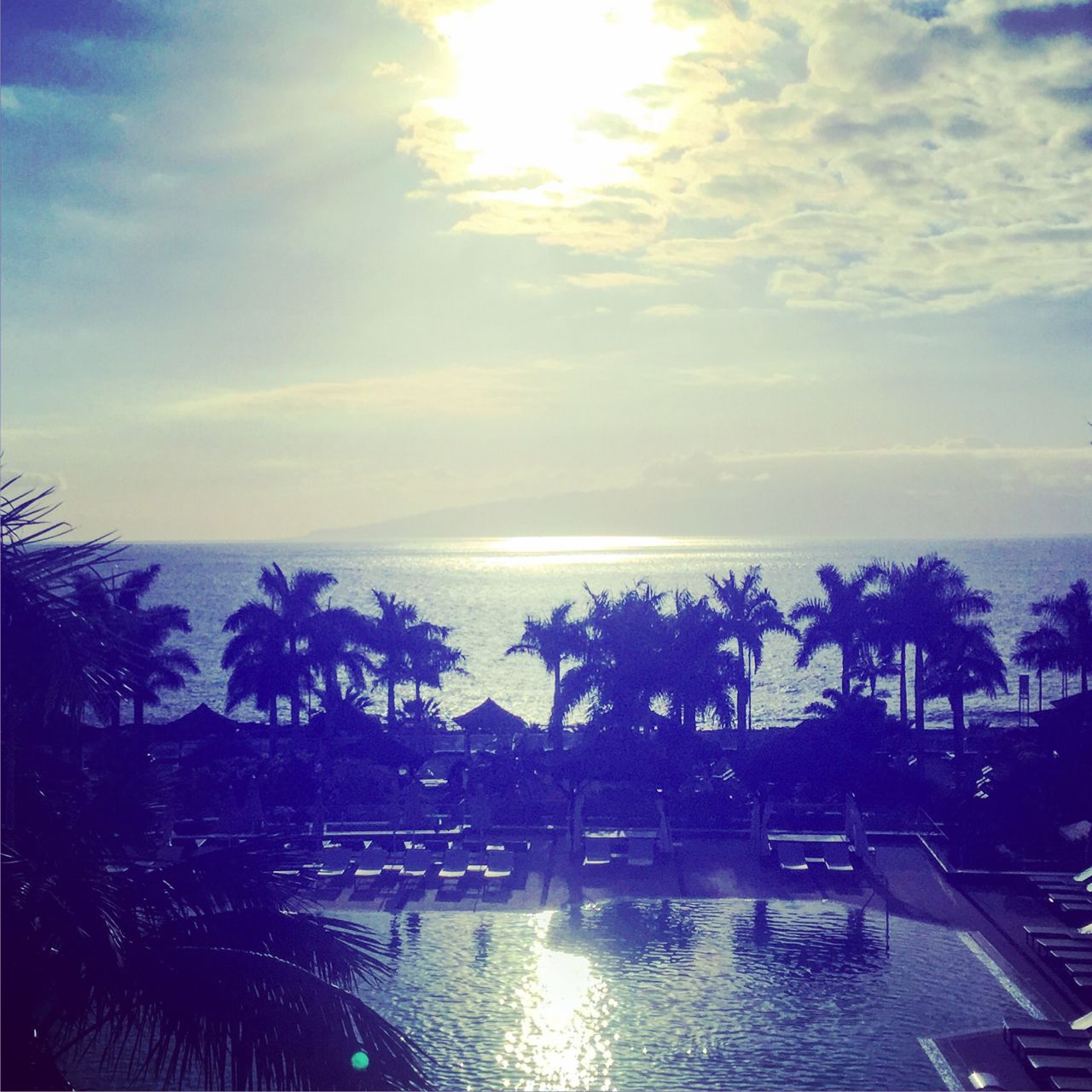 Best trip
It seems apt that India was the final trip we took this year because it was such a resounding success.  We are both totally in love with India. So much so that wherever we go next it really is going to have a hard time keeping up.  What was it about the place?  Well it was everything.  The food, the charm of the people, the fact it is dripping with culture and interesting places, the beautiful buildings, the smells, the noises and the constant variety of things.  Such a success – we will going back to India, many times. My trip there briefly with work last year opened up a new world of travel! (Lots more on India to come soon)
Clearly there are more than ten items buried in my top 10.  But it was an incredible year so there had to be. I can't wait to start 2017.  No travel plans made yet – it is time to start booking flights and planning adventures! Happy new year!