What a gorgeous lazy time we had in the Languedoc, the benefit of doing no research…  Aside from booking the hotel, all I knew was that Carcassonne was nearish to where we were going and that it's a board game. So un-thorough was my research that a few days before we arrived I had to email the hotel we were staying at and say that, er, actually we won't be with you until 1am, our flight is later than I realised… Is that ok?… I also asked my French project manager superstar at work how to pronounce the region – was it lan-gue-doc or long-doc?  It's the latter.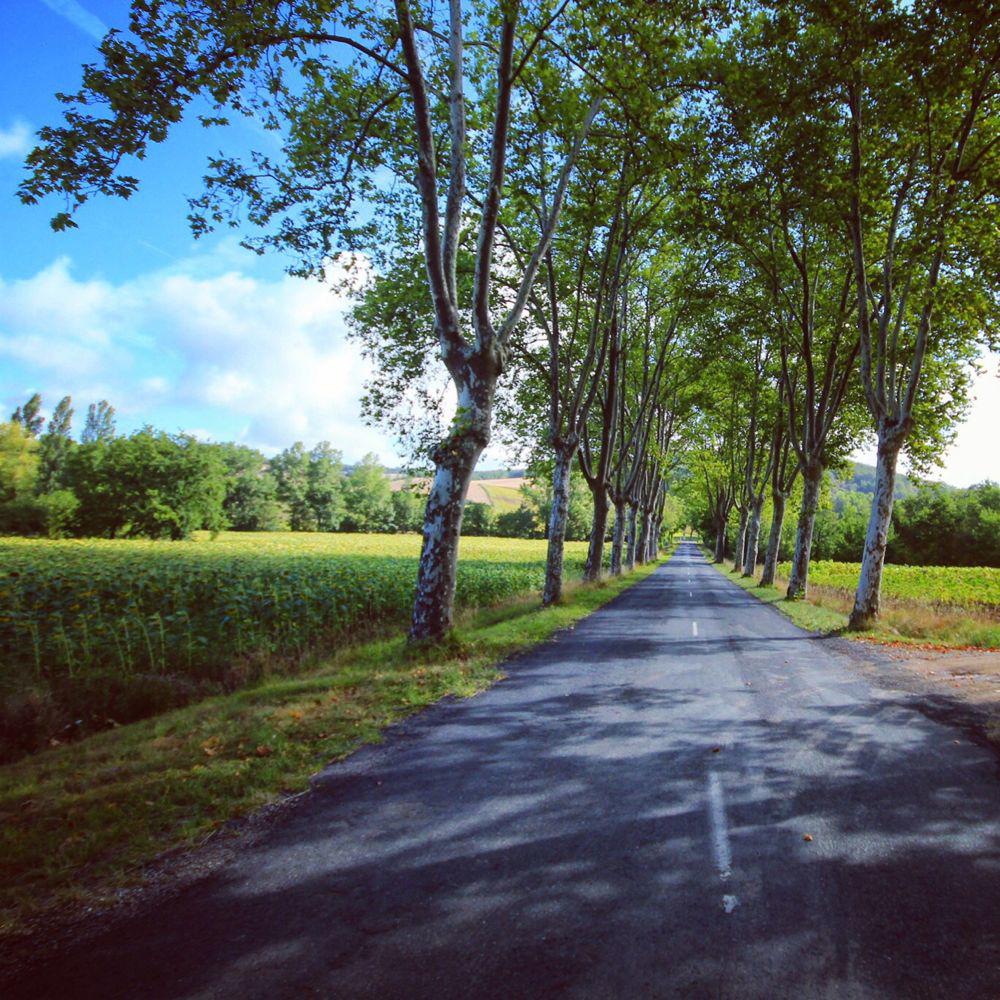 Working life in August was manic and just when I was cruising towards pootling peacefully to the airport I managed to misplace my engagement ring in the office, thankfully I found it after a few hours of blind panic. Suffice to say doing the square root of not much was needed for this little break!
In case you were wondering, it was very ok to arrive in the small hours and the gorgeous team met us at our car at 00:45 (we made good time) with charm, smiles and arrival fizz waiting for us in our suite!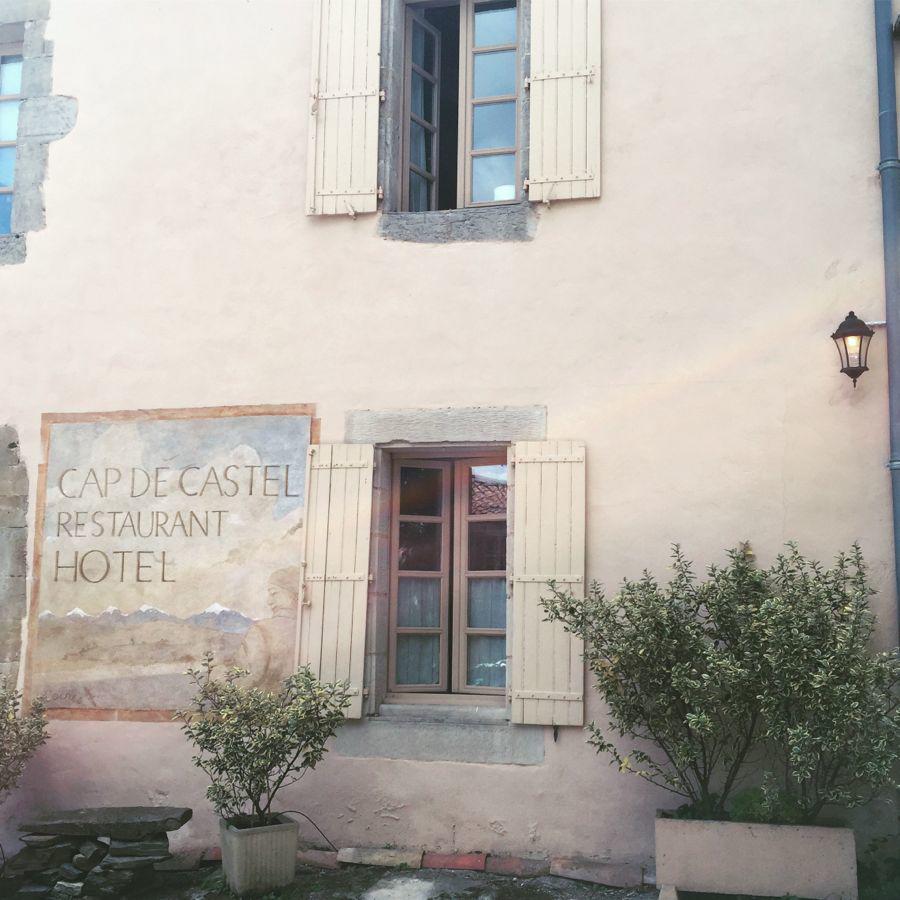 Our hotel, Cap de Castel, was just perfect – ever so very perfect. We flew to Toulouse with BA (lounge fizz to calm the almost loss of diamond nerves), picked up the car from Avis (no queue and preferred member upgrade) and headed into the countryside.  I will review properly in due course but for now feast your eyes…
Stunning location, relaxing setting, chic yet rustic, gorgeous rooms, lovely staff, amazing food, pool, garden… The full package and modestly delivered! This bit of my research was reassuringly competent – we were in the right place!  It was blissful to sit in the garden or by the pool with a book (and a glass of something chilled), taking in the countryside view. The sort of place, actually, where I would love to hire the full place with friends for a special occasion – it has a real villa feel to it.
We didn't have plans, but I wanted to visit the board game! Worth the drive, but it's a tourist hot spot, and as this wasn't a trip of early starts (suiting us better to have lie-ins and lazy breakfasts) it meant battle with crowds!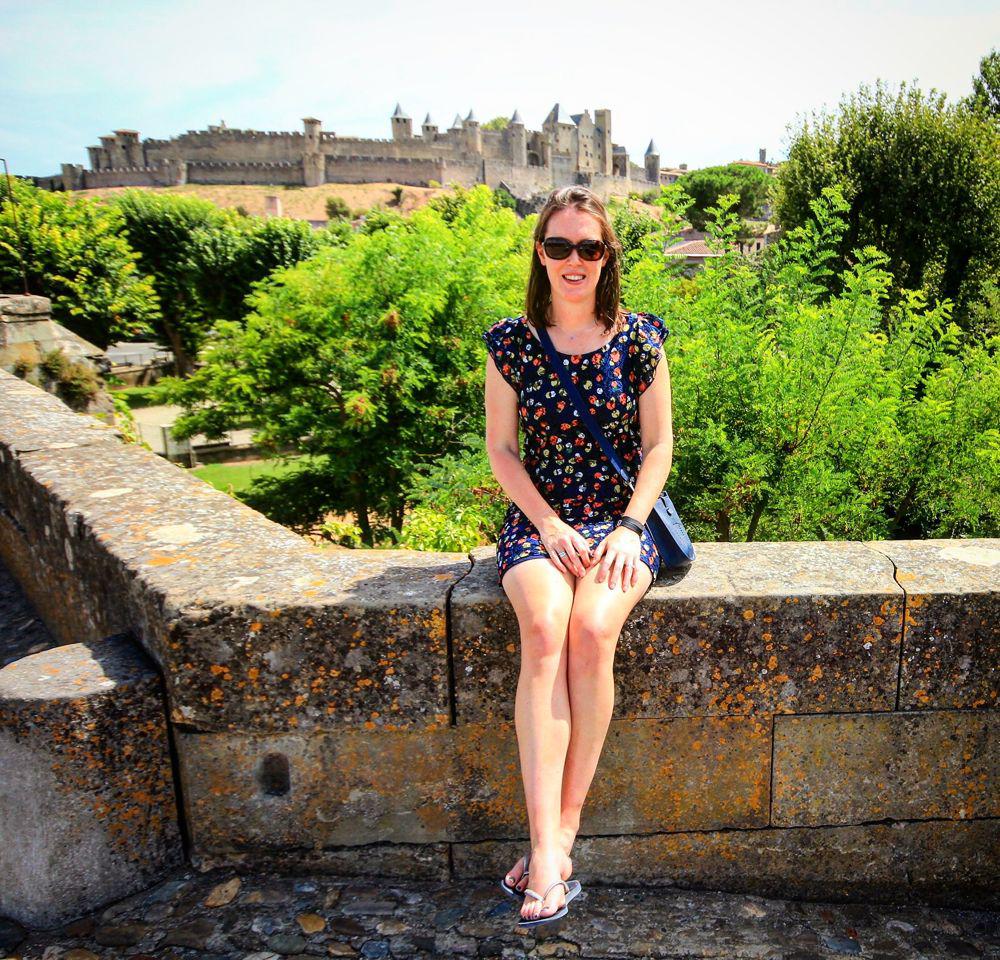 We had been to the sleepy perched villages of Eze, Peillon and Peille on a previous trip – this was similar but different. An incredible medieval city well worth a mooch, especially walking the ramparts (away from the shops) and feeling like Queen of my castle.
My jaw dropped when we came across the food court (it resembled a shopping centre food court)… We kept on walking, fast!  Fortunately outside the city walls we found a cute street side restaurant serving cassoulet and wine. I excelled in my grasp of the language and accidentally ordered myself half a litre of local rosé for €8… I did my best but no one needs that much wine at lunchtime…  The cassoulet however was delicious and a local speciality.
Aside from that we only really strayed from the hotel for two other reasons. Firstly to find lunch and for this we headed to Albi and Gallic.  Albi also has a rather impressive cathedral.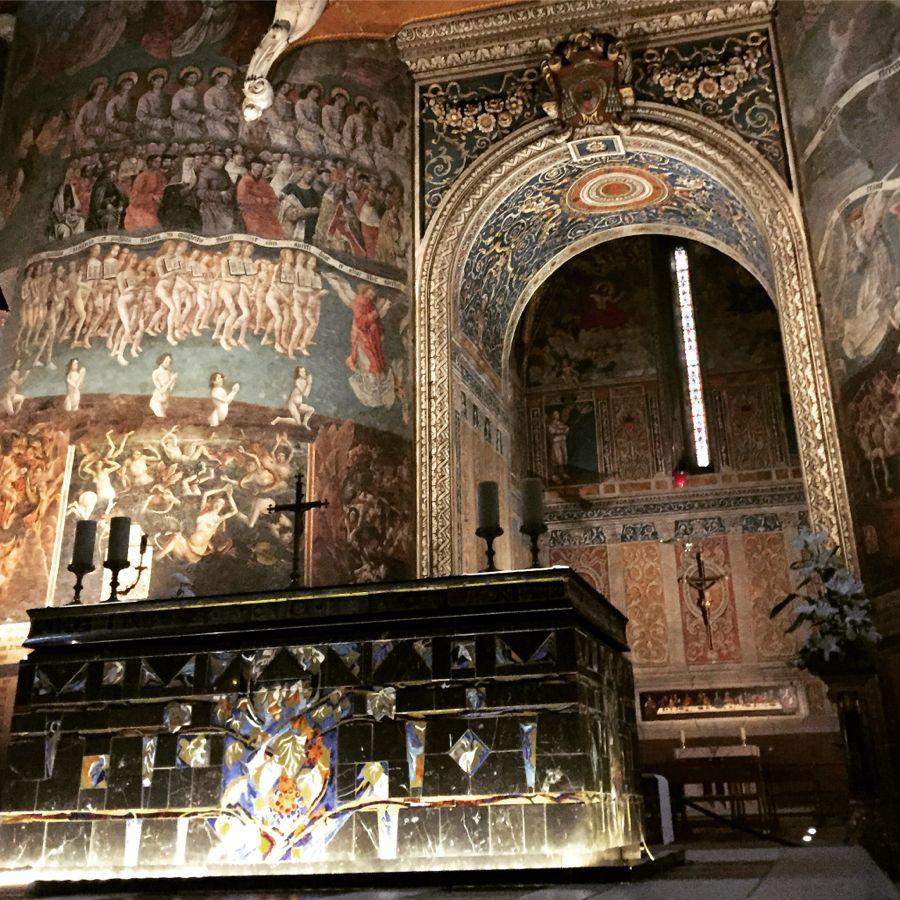 And secondly to count sunflowers and admire the beautiful tree lined country roads…
I jest – there was no way I was counting sunflowers, they were everywhere – row after row, field after field, millions of them. We visited at the end of the season so they weren't all in bloom, I can only imagine how bright yellow the scenery would have been in mid/late July.
Despite the warmth, it was already looking autumnal with leaves on the road and the start of auburn colours on the trees.
We were flying out of Toulouse early on the Monday morning straight into work and so used points for a free night at the Radisson Blu at the airport which was nice, especially for free.  It's courtyard garden was a pleasant spot for dinner and drinks, with no airport noise whatsoever.  On the way we stopped in the city for a late lunch (nothing open rurally on a sunday) which was again un-researched, thank goodness for Google Maps!  We had a surprisingly good lunch in the sun in the main square – a great place for people watching.  We were surrounded by stunning architecture and we stuck our noses into the capitol/council building which was very impressive before lounging by the river in the sunshine.
A truly relaxing weekend, too often we forget France when we need a mini-break, but it is so easy to get to and there is such variety.  This trip was a great reminder. Bordeaux (and Les Source du Caudal) and Champagne are next on the list. A perfectly timed mini-break and in a perfect location for speedy R&R cannot be underestimated!  It set us up perfectly for the following weekend that we spent exploring Stockholm!
APxx