Stockholm is less than 2 hours flying from Heathrow and perfect for a summer city break.  A maritime city full of gorgeous architecture, flat for exploring and if you can stay a little longer there's 24,000 islands in the archipelago to explore.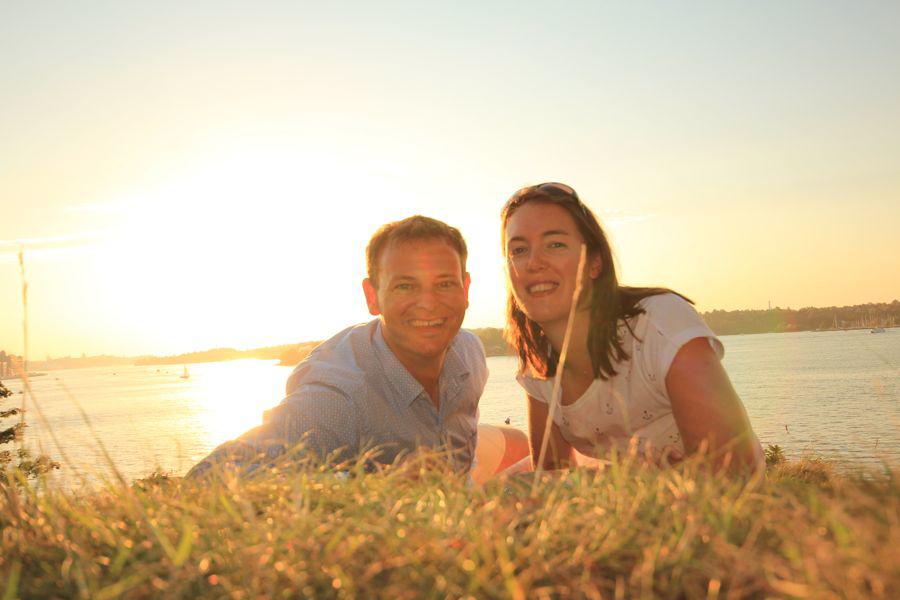 We visited over the August bank holiday weekend, and I took advantage of three things…
Mr P was there with work which meant we only had to pay for my flights (and even better they happened to be particularly cheap in the BA sale and business class was cheaper than economy) and he already had some local knowledge – a tried and tested routine from our visit to Milan earlier in the year.
My cousin and her family and my aunt and uncle are locals and gave us plenty of planning advice for things not to miss.
We could have three days of holiday without taking a single day of annual leave, better still I flew on the Thursday night and worked from our hotel on the Friday.
I was aiming to give you 5 reasons to visit, but I thought of 6…
Explore Gamla Stan
The stunning twee old town of Stockholm is on its own island.  A pretty harbour, cobbled streets, palaces and changing the guard (in electric blue uniform), medieval buildings and a plethora of gift shops.  Wandering around here early on Saturday morning it was peaceful and quiet. I also realised that the pretty blue wooden painted horse I have at home was a gift from Sweden – it's a dalecarlian horse which is a typically Swedish gift for a child. I was restrained and just bought the one Christmas decoration version!
Stroll the waterfront
Not quite as many channels of water as Venice, but not far off – there is plenty of waterfront to enjoy.  We strolled the promenades hand in hand, had champagne in cafes by the sea and had a divine seafood lunch at Angbatsbryggan restaurant, where we sat outside on a jetty surrounded by steamship history as well as the prettiest sailing yacht I've seen in a long time!
Visit the Vasa
Best museum ever. Fact.  I am told it is one of Sweden's national treasures and so it should be.  The Vasa ship sadly sunk in the 1600s in Stockholm harbour and after 300 odd years it was lifted near intact from the sea bed, the largest ship ever to have been recovered like this.  I am actually glad we had a miserable day weather wise as if not we probably wouldn't have visited, but I have to say it was fascinating and the size of it is quite incredible.
Enjoy the Djurgarden
The best cities to visit, in my opinion, have green space.  Stockholm has ample green space on a separate island.  Think of Sentosa in Singapore, but then imagine it without the theme park and just as a quiet calm oasis.  Lovely to walk around (there are a number of ferry stops) or to just relax in one of the open spaces and enjoy the peace and tranquility.  It is literally 10minutes walk from the city centre and Nybroplan.  This is where the super-rich and ambassadors have houses – now how does Mr P become an ambassador to Sweden!
Get on a train
I'm lucky enough to have family in Sweden and on Sunday we headed south to Nynashamn for the day.  My aunt and uncle live there and my cousin and family drove us down there for a mooch around what is an incredibly pretty seaside town as well as a tasty fish lunch (fantastic fish deli).  Nynashamn was actually the venue for the 1912 olympic sailing and we took a lovely drive around the coastal promontory – the scenery really reminded me of beautiful Maine.  We hopped on the train back into the city which was easy and (of course) on time.
Go to Nacka Strand
There are many many many ferries – it is such a busy waterway especially when you add the cruise liners, sailing boats and smaller pleasure craft.  We used one particular ferry to take us out to Nacka Strand where we were staying which, as the J Hotel says, is a Swedish Newport. My perfect city-break, I have decided, involves not staying in the city.  All that you can hear at Nacka is the quiet hum of a hundred watercraft, and seagulls – just perfect – and with a distant view of the city skyline.
Where we stayed
I was thrilled to find a hotel out of town for us to stay at. The J Hotel at Nacka Strand, and the related J Restaurant just down the waterfront, was the perfect place for us.  It is part of the Design Hotels brand and hence also part of Starwood.  We are gold with SPG but didn't get any special treatment.  It is a short ferry ride out of the city and about half an hours taxi ride from the airport.  It was a hotel that definitely grew on me, especially coming back out from the city in the evenings to the quiet enclave.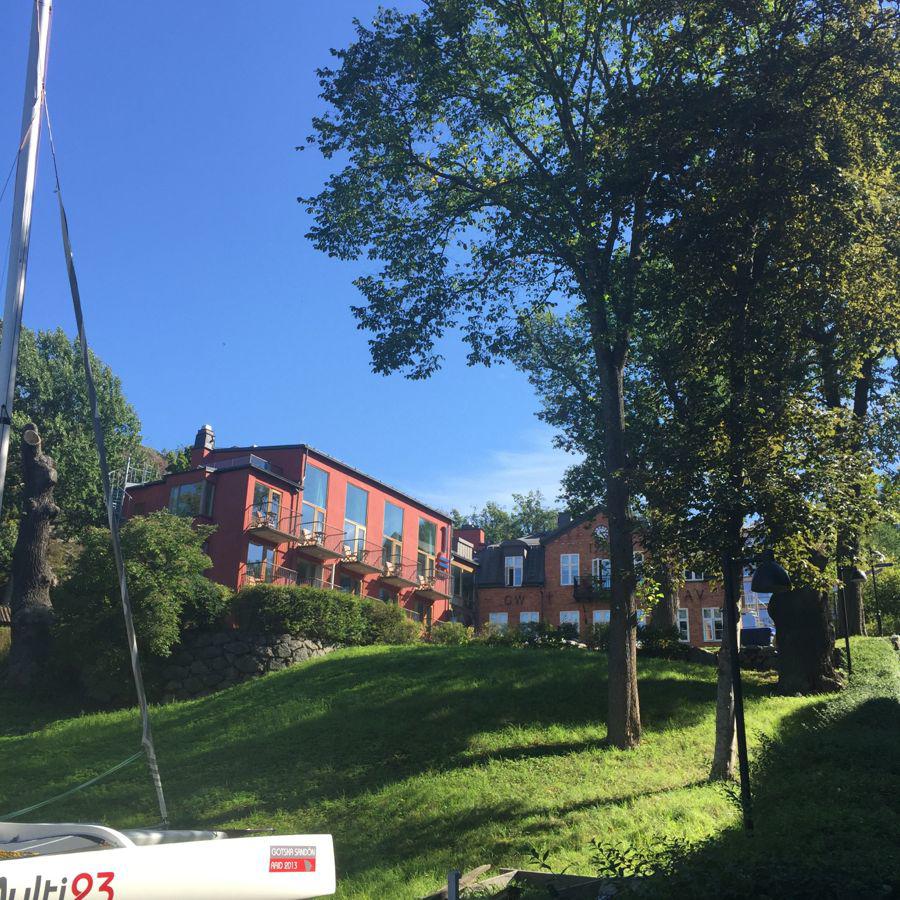 What I liked:
lactofree milk and yoghurt at breakfast – marvellous surprise
the sundowner ready location – we clambered up onto the rocks by the hotel for the best view and it was epic
the J restaurant was really enjoyable – better than a hotel restaurant and with a great buzz, good food (crayfish season) and fun staff.  I booked us in for supper when I was there on the Friday by myself for lunch.  The head guy remembered my name when we arrived and sat us down at our table 1 minute before our booked time despite the place heaving!
the decor is nautical throughout – white wood panels on the wall, blue and white bedding and furniture
the peace and quiet, even with a wedding and conference facilities it was quiet and calm
it didn't feel like a Starwood property, it felt independent and like it was doing things in a way they knew to work, I really like that a big brand has options like this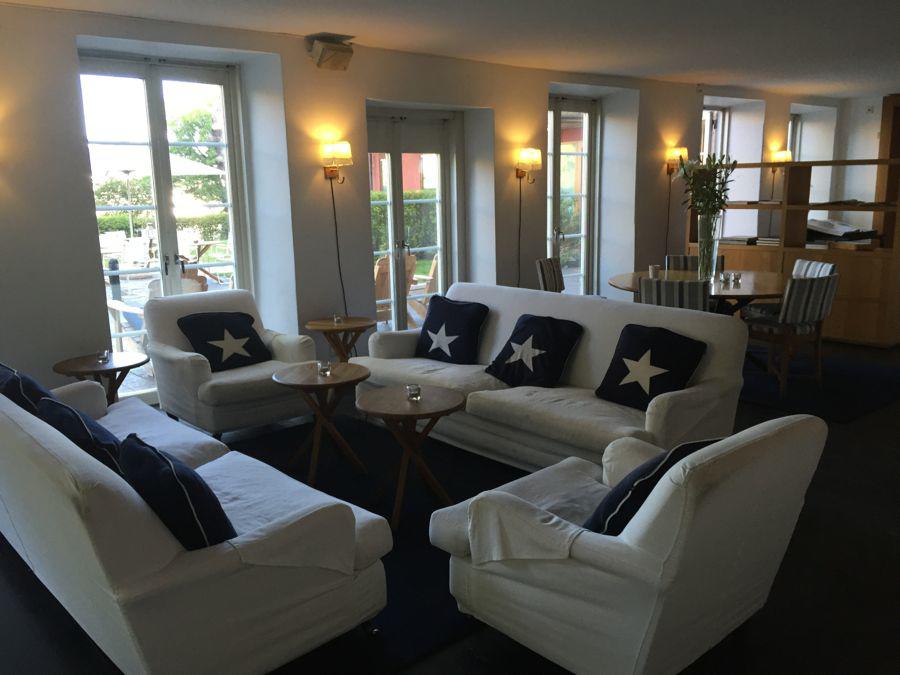 What could have been better:
the wifi needs to be faster – I worked from the hotel for a day and had to (had to) sit in the sunshine near reception to do conference calls so that Skype had a good enough signal to work effectively
the advertised 'sea view' room we had was more like a 'sea glimpse' (but the balcony caught the afternoon and evening sun perfectly)
breakfast had a tendency to be a bit of a melee, the hotel was fully booked and there wasn't really enough space, especially on one day when only half of the dining area was open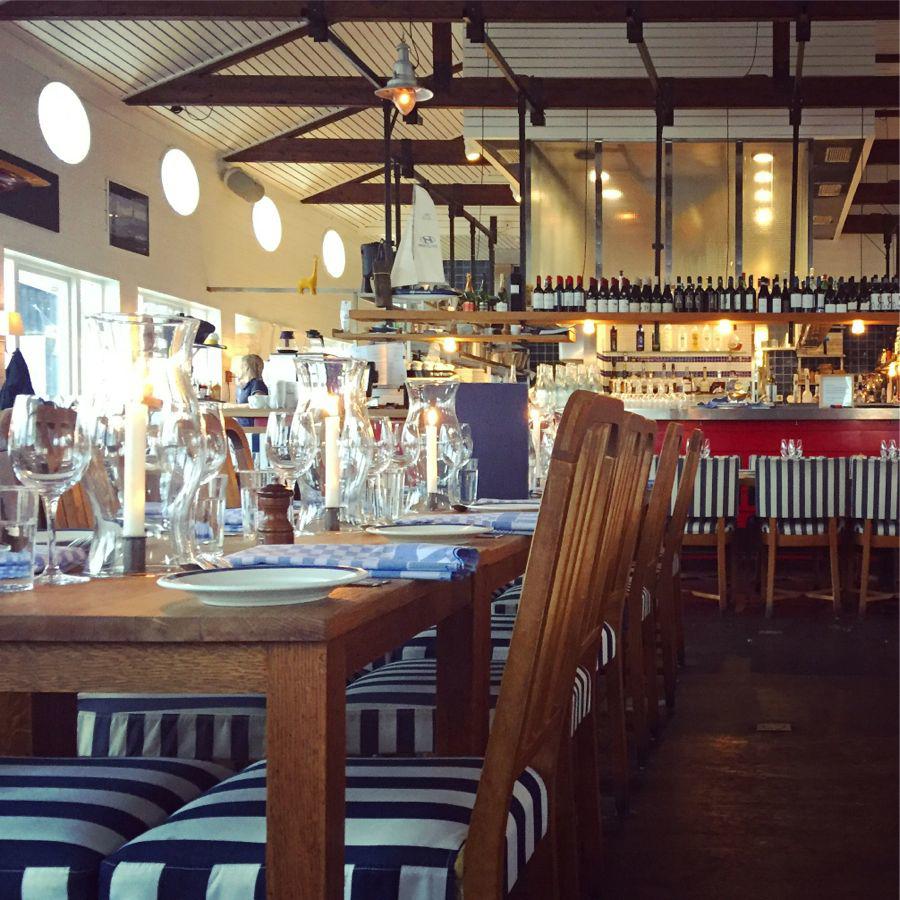 Definitely a city and country I am already looking forward to returning the next time I can latch on a visit with one of Sam's business trips!  To add another 5 things for next time: go to the archipelago (I'd quite like to stay at the Djuronaset hotel), go to Gothenburg, go to the IKEA museum, go sailing and head north and enjoy the midnight sun! And I have plenty more city suggestions from my cousin as well! Food for thought for next year!