No trip to Israel could be complete without visiting Jerusalem and the Dead Sea? I think it is fair to say doing it in a day is a bit of a mission (for the driver that is – thank you) but oh so worth it!  We had a marvellous trip, we were missing one of the gang – she had to go to work sadly – but even so we had a marvellous time, the last big adventure of our amazing holiday.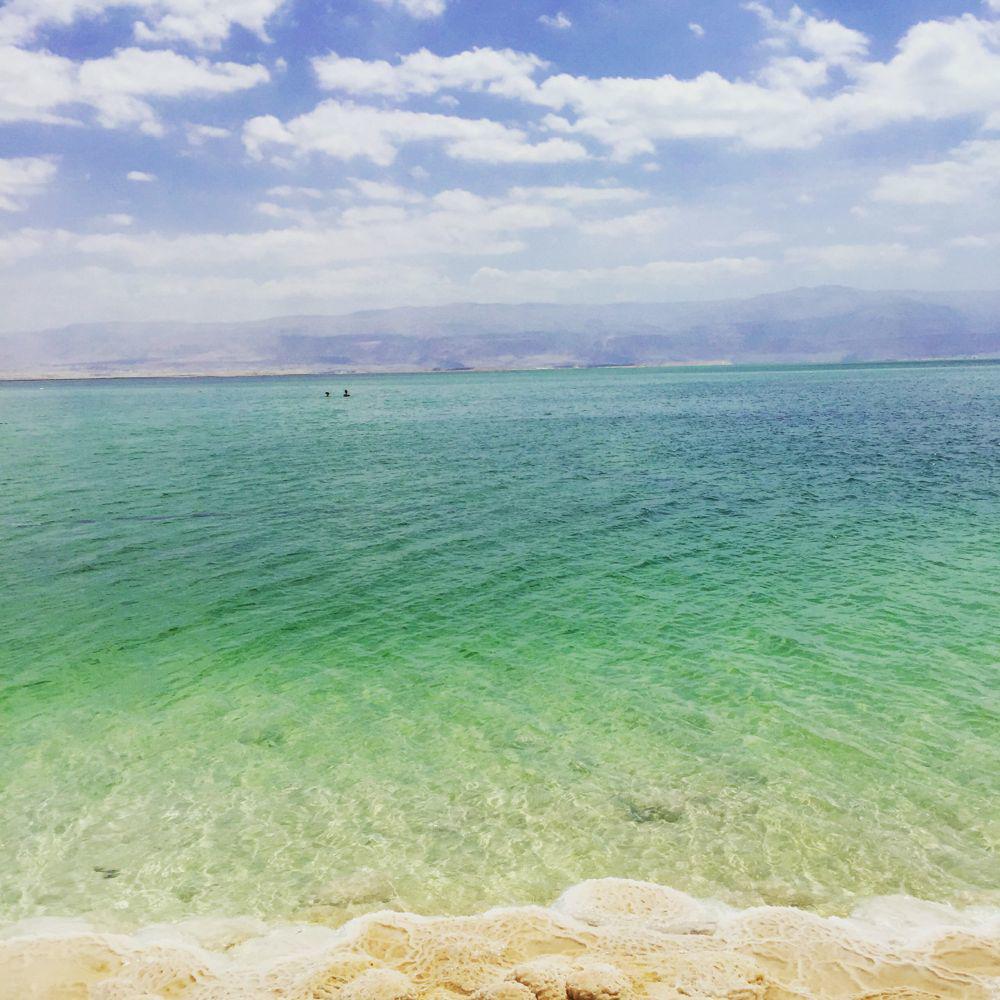 The Norman Hotel came into their own in the morning, at 6am we picked up our packed breakfast and not only was there enough for me and Mr P, there was enough for our two friends and we got a couple of extra coffees too.  The charming chap on reception also sent me back up to my room to get a jumper, he apologised for being a 'jewish mother' to me but was concerned my summer attire would not be enough for the chilly evening temperatures in Jerusalem (I remain grateful)!
We left early as the road to the Dead Sea takes you past Jerusalem and many people commute into Jerusalem for work so you don't want to be driving past at rush hour, we got a bit of it, but not too much.  It's an interesting drive to the dead sea for a few reasons.  First – try as you might to ignore it you will notice the differing car number plates.  There is an even mix of Israeli and Palestinian number plates, which of course isn't something you see elsewhere.  Secondly the road between Tel Aviv and Jerusalem in one area has many old tanks and artillery vehicles on the terraces dating back to the troubles of 1948 as a reminder that you cannot visit the country and ignore the history (take it in, and if there is too much to understand buy the book 'My Promised Land' to learn about it slowly).  Thirdly the sea level thing – half way down the hill from Jerusalem is a sea level sign… Fine yes, but there is another 400 odd metres of descent to go to get to the lowest place on earth (pretty cool huh), so it is a quirky (there is of course a lay-by for tourists to get a photo with the sign). Fourth – Mount Masada is an incredible sight and next time we are there I really am tempted to camp (yes, camp) and do a dawn walk up it for sunrise.  Finally, there are countless date plantations all along the flood plain, and having taken dates back for my parents as a gift they are they best they've ever tasted!
The Dead Sea
Is massive, but it is getting smaller and hence slowly getting even further below sea level. It is currently 430metres below and has a 34% salt content, 10 times that of the Mediterranean.  Nothing lives here, not even anchovies…  One will not live if one starts drinking it – I got just a drop of water in my mouth when I was splashing uncontrollably off balance and that was bad enough.  Back to the geography lesson (happy-geographer) – it's a hyper saline lake because there is so much salt, and that's because there's no new water coming in (by rain or river) and because it is so low the water doesn't drain either.  All that happens is evaporation which makes it saltier.  Even since I've been at school the shape has changed, it's shrunk to two seas, not one.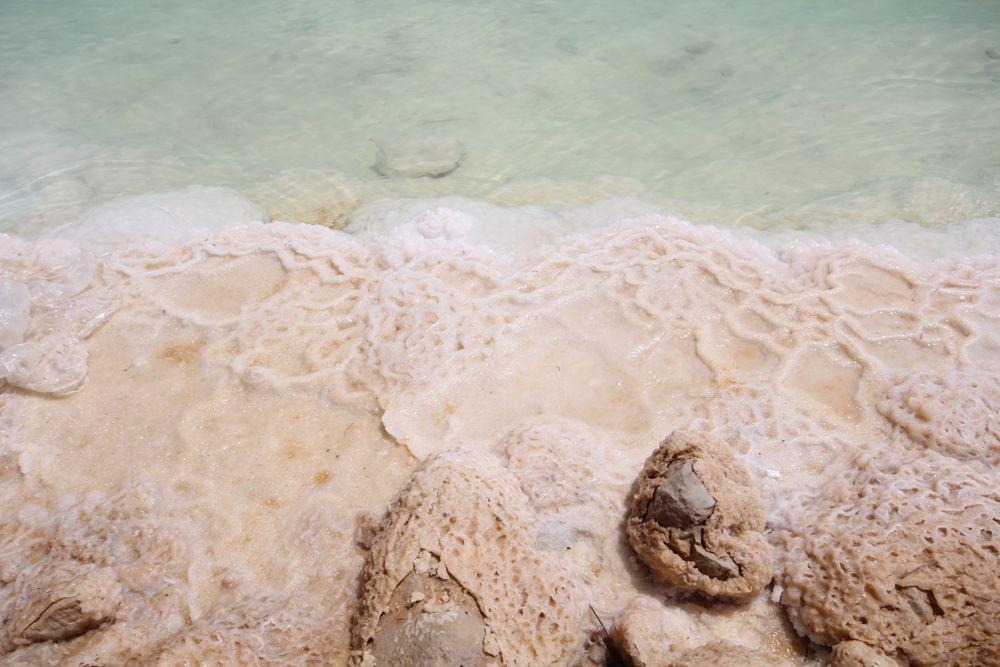 The Dead Sea is a bit of a pilgrimage for people seeking its spa and healing abilities.  I'm not sure exactly what or how, but apparently it's good for things like arthritis and skin conditions.  All I can say that is my skin was pretty soft afterwards, and still is actually!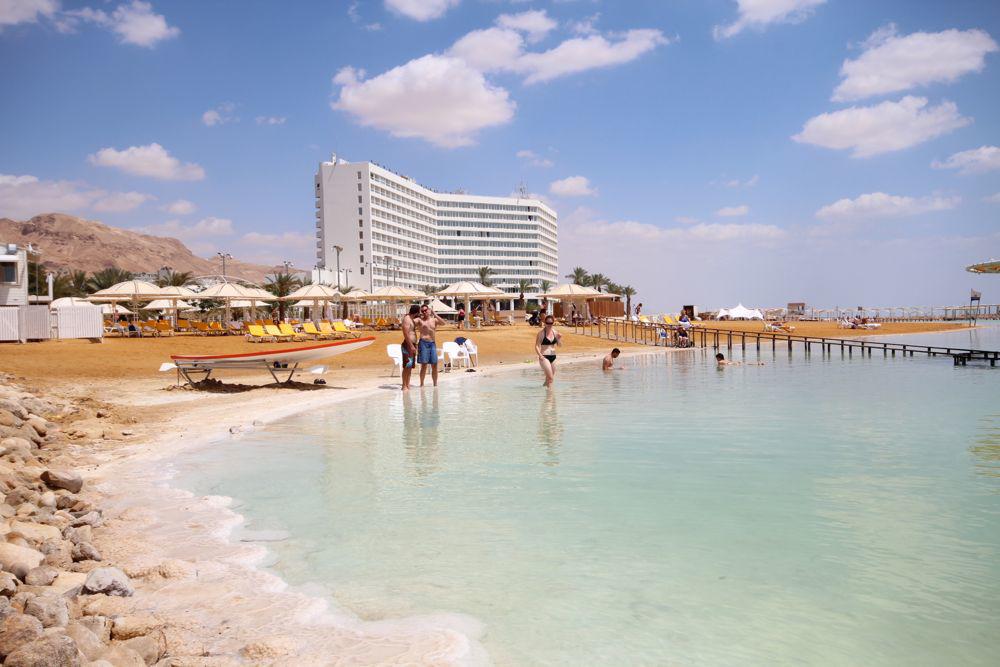 What is really surprising is just how greasy and oily the salt is.  We sail a lot and are used to salt water being scratchy and irritating.  But the texture of this water is entirely different – it is like oil, far more gloopy and sticky. As a result we vistied a spa hotel – Lot Spa Hotel in Ein Bokek – which meant showers on the beach to use after a dip as well as proper shower facilities after swimming.  You can take a dip in many public beaches, and there is also a Kibbutz further north, but I am glad we chose to visit a hotel.  Not only did we have the proper showers, but also there was shade and we also had a swim in the swimming pool which really highlighted just how different the Dead Sea was to 'normal' water.
So what's it like to float? Really really strange.  It really felt like I was wearing a full-body buoyancy aid or life jacket.  As soon as you lift your feet off the ground you just float and the water takes you where it pleases.  It is lovely to feel so weightless and just to bob!  I did get myself in a pickle though – somehow I rolled over on to my front and then couldn't get my feet to go back down again! There was lots of splashing (including the offending drip of water in my mouth) before I finally got myself onto the ground again!  Top tips – don't shave on the morning you are going in the water as it hurts and secondly, don't scratch your knee as, again, it hurts when the salt gets in…
Jerusalem
I will admit this was the place I was most nervous of visiting as it is a bit of a melting pot and is the place that is seen on the news most often for the wrong reasons.  But, as with everything else we did and saw, actually visiting is totally different to watching what is reported in the media.  Driving in from the Dead Sea the first thing I was aware of was that I was going to stand out – orthodox Jewish ladies wear skirts below the knee and cover their upper arms as well as their heads.  Whilst I didn't need to cover up, I was thankfully in a longer than typical dress and had a cardigan (thanks to the assistance at the hotel) so was happy that I fitted in better than I might have done!
Our first stop was the famous Machneyuda.  I hadn't researched it before our visit but everywhere I have seen it mentioned since, it is reportedly the best restaurant in Israel.  I couldn't agree more – I am very thankful of some sweet talking employed by our friends to get us at table at such short notice.  Our two hours of fine dining to a backing track of hip hop was splendid.  A massive treat, I already want to go back (but will settle with trying out The Palomar in London next month instead for now, and I just saw they opened another little-brother restaurant in Covent Garden that I need to go to now as well…)
After lunch it was actually early evening and so we were visiting the holy city at a perfect time just as it was quietening down and most of the tourists were leaving.  We had a fascinating mooch, taking in the 'old stuff' that was everywhere.  The Western Wall is clearly a very holy place and it is rare to see such a religious place up close and so many people praying there at the end of their day or as part of a pilgrimage.  The wall is split between male and female and we did of course separate to explore.  I felt a bit out of place amongst all the people saying their prayers but discreetly took it all in – it was incredible to see the number of prayer papers slotted into the cracks in the wall.  We carried on strolling around the city – seeing the old walls, the old market, different faith places of worship and plenty more alongside.
All buildings in Jerusalem must be built with Jerusalem stone which means they are all of a pale limestone colour – this really makes the city look stunning, as there is plenty of new development, yet you stand and look across the city from up high and it all fits together.  What I was most astounded by was the sheer size of the city sprawl – it really is massive with suburbs dotted all over the hilly area and a massive hi-tech area too.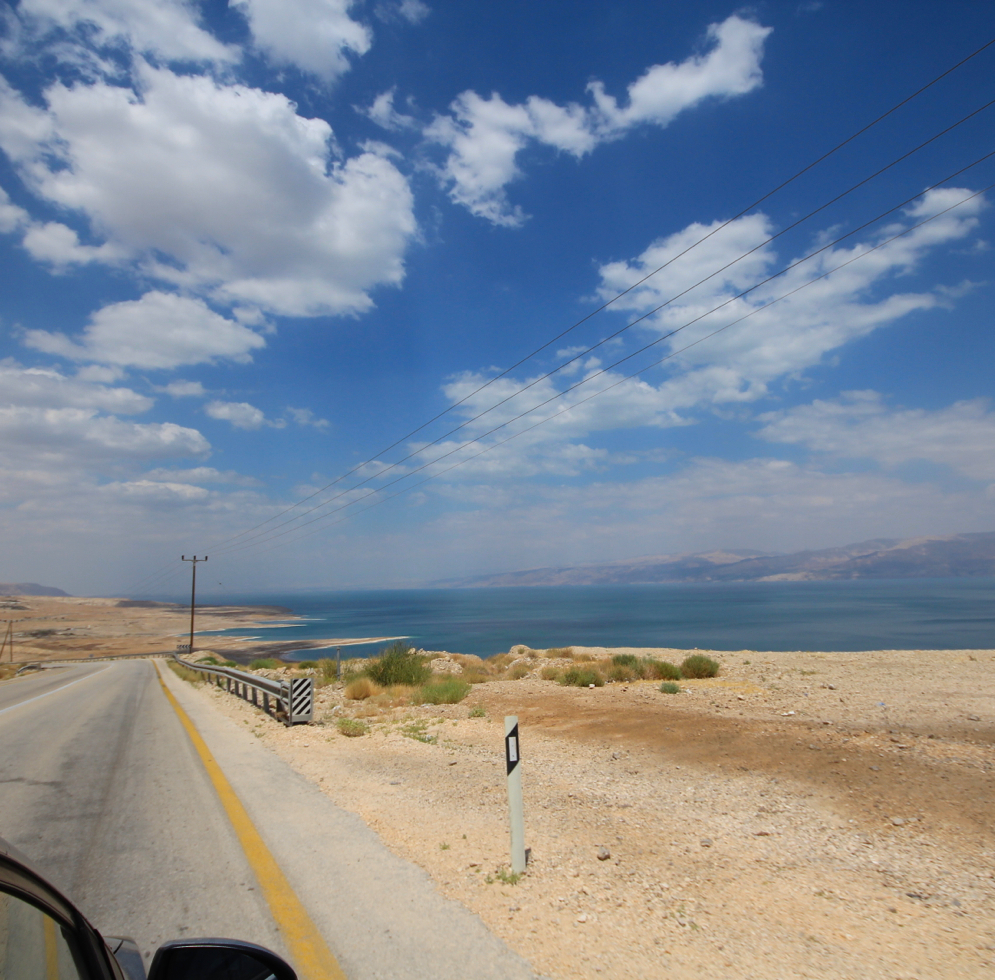 A truly fascinating day of exploring – I am sure there is such a lot more to see and it would be interesting to stay in the city on another visit as well as explore more of the Dead Sea area too (there's a luxury hotel on the Jordan side I have my eye on as well as another at the Ramon crater in Israel).  Visiting somewhere that is so holy and which has such history and varied culture was a real eye-opener away from the day to day life we have a home.
Sadly that's it from our trip to Israel, but we did so much in a week.  The whole trip was an unexpected level of delight, a taste sensation, we got to spend time in the vibrant Tel Aviv (and stayed in the magnificent Norman Hotel) and headed north to Rosh Hanikra and Akko as well as floating in the Dead Sea, seeing Jerusalem and catching up with our friends… more to come in October hopefully!