Israel should be at the top of any foodie's travel plans – the food is incredible, I am licking my lips remembering!  Flavoursome, fresh, varied and interesting, everything was delicious and actually we ate so much it could have been an official food tour!  Here's to friends with good taste! As a dairy-free diner, Tel Aviv is perfect – firstly it is the vegan capital of the world and secondly, kosher cooking separates dairy from the rest.  But have no fear, if you like dairy (read pudding) then Israel is (in my opinion) the reason that lactase was created, because dairy-allergy people like me can take the little tablet and tuck in just the same… (a rarity for me).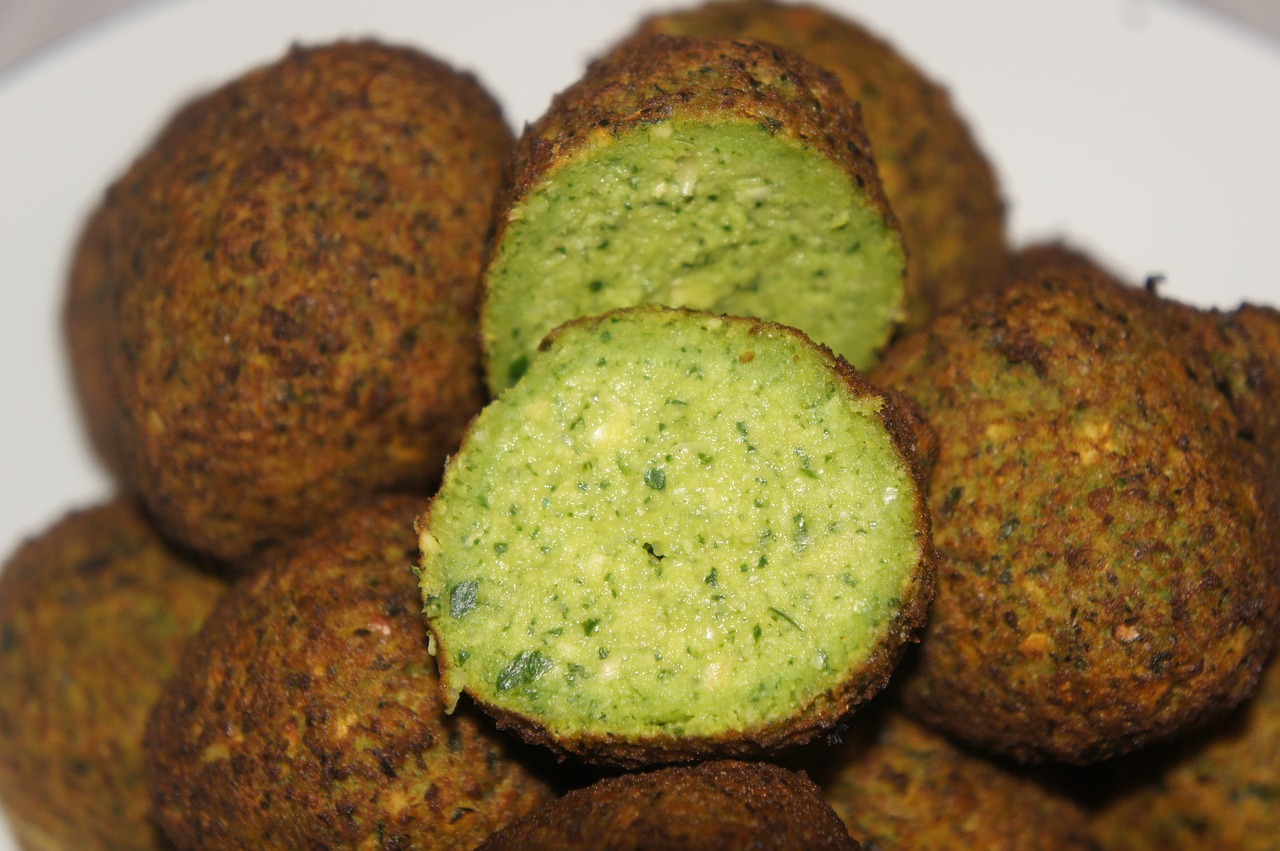 So let me take you on a little tour, read on – it's varied so there is something for everyone!
Coffee on Rothschild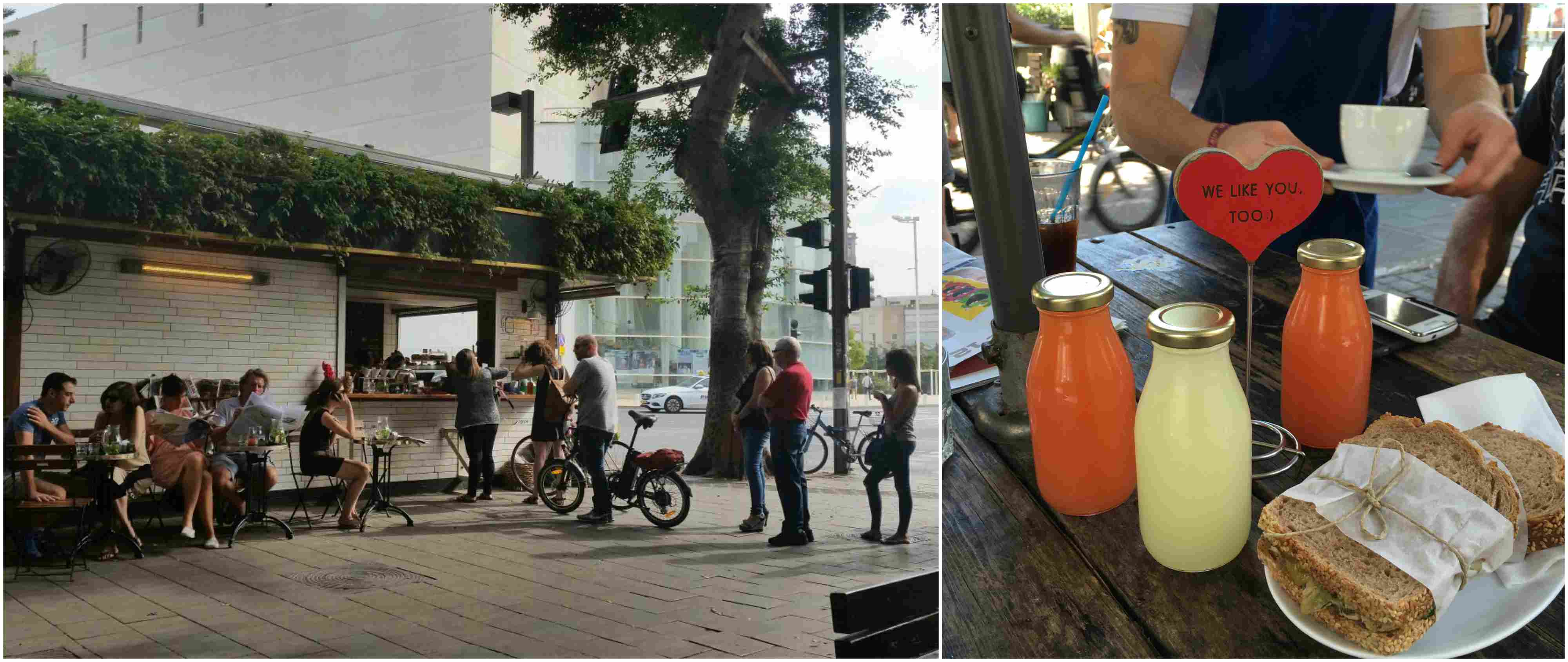 Drinking coffee is a pastime in Tel Aviv as everyone is at it, but having 'had a go' I know they're on to something!  Especially on and around Rothschild where there is kiosk after kiosk.  We really liked 'we like you too' – great coffee, juices, sandwiches and cakes with outdoor seating natural shade.  This is a place to relax and people watch whilst drinking and eating well!  This was our first stop after arriving, it set us up well!  I had a tuna and avocado sandwich – not a mix I've tried before, but something I will eat again!
Details in this article and a few more to try!
Falafel at Hakosem
Apparently people don't queue in Israel, but this is a place where queues are de rigeur.  The Magician (translation from Hebrew) clearly has a reputation!  There are freshly cooked falafel to nibble on in the queue and they were divine, it set me up well for my falafel in pitta with hummus, tahini and a choice of fresh salads.  The falafel are cooked to order and are melt in the mouth and everything is fresh as can be.  There are queues for good reason!
Hakosem – Shlomo ha-Melekh St, Tel Aviv
Supper at Orna and Ella

Local knowledge and contacts paid off as we got a table on our first night in Tel Aviv.  The restaurant is a bustling place and it is located on a rather high end shopping street.  If you can't read Hebrew it pays to have 3G running as the signage isn't in English!  Their famous dish is the yam pancake – we had some and they were divine.  We also learnt that a yam is a sweet potato – perhaps embarrassing to admit we didn't know? The menu is a really good mix of salad, veggie, curry, meat and fish – everything we had was tasty.  We sat out in the garden but there is also a big indoor space too.
Orna and Ella – 33 Shenkin, Tel Aviv
Lunch at Uri Buri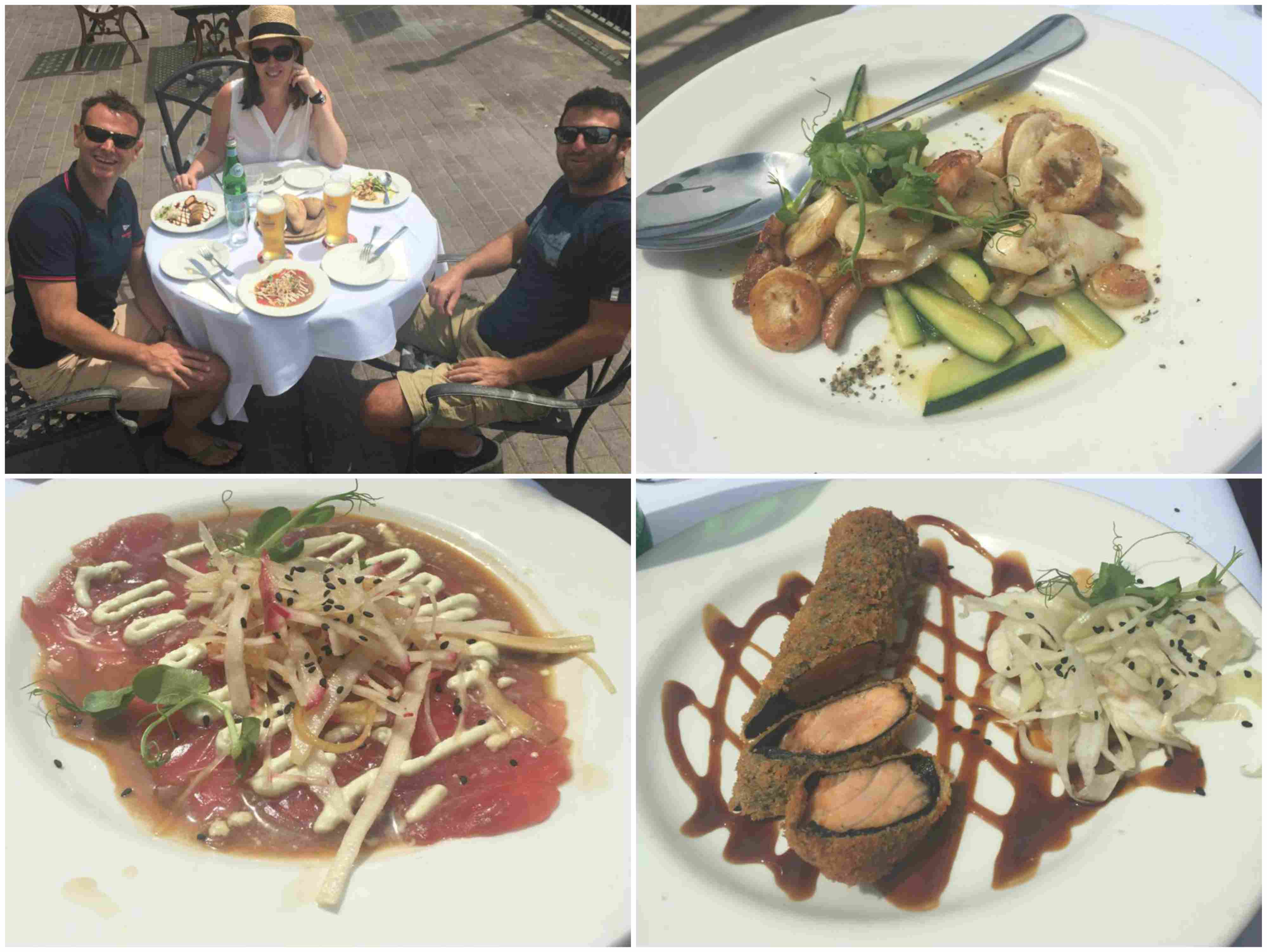 When people heard we were going to Akko for the day there was only one recommendation for lunch – the Uri Buri fish restaurant.  We didn't book but thankfully there were still seats outside in the sunshine (where else would a tourist sit!!).  The set up here is great – you tell the waiter (ours, Jacob, was charming) how long you have to dine and what food you do and don't like and they'll keep the sharing plates coming until you either run out of time or space!  Fantastic food – we didn't know what was coming but everything was superb looking and equally tasty.  A mix of fish, seafood and also some ceviche as well as a lovely fish broth.  Much of the menu was soya based too rather than using cream which kept me fully involved!  The chef himself was worried about me sitting in the sun – half way through lunch we swapped chairs to put my other arm in the shade and this kept everyone happy!
Uri Buri – Ha-Hagana St 2, Acre/Akko
Lunch at Machne Yuda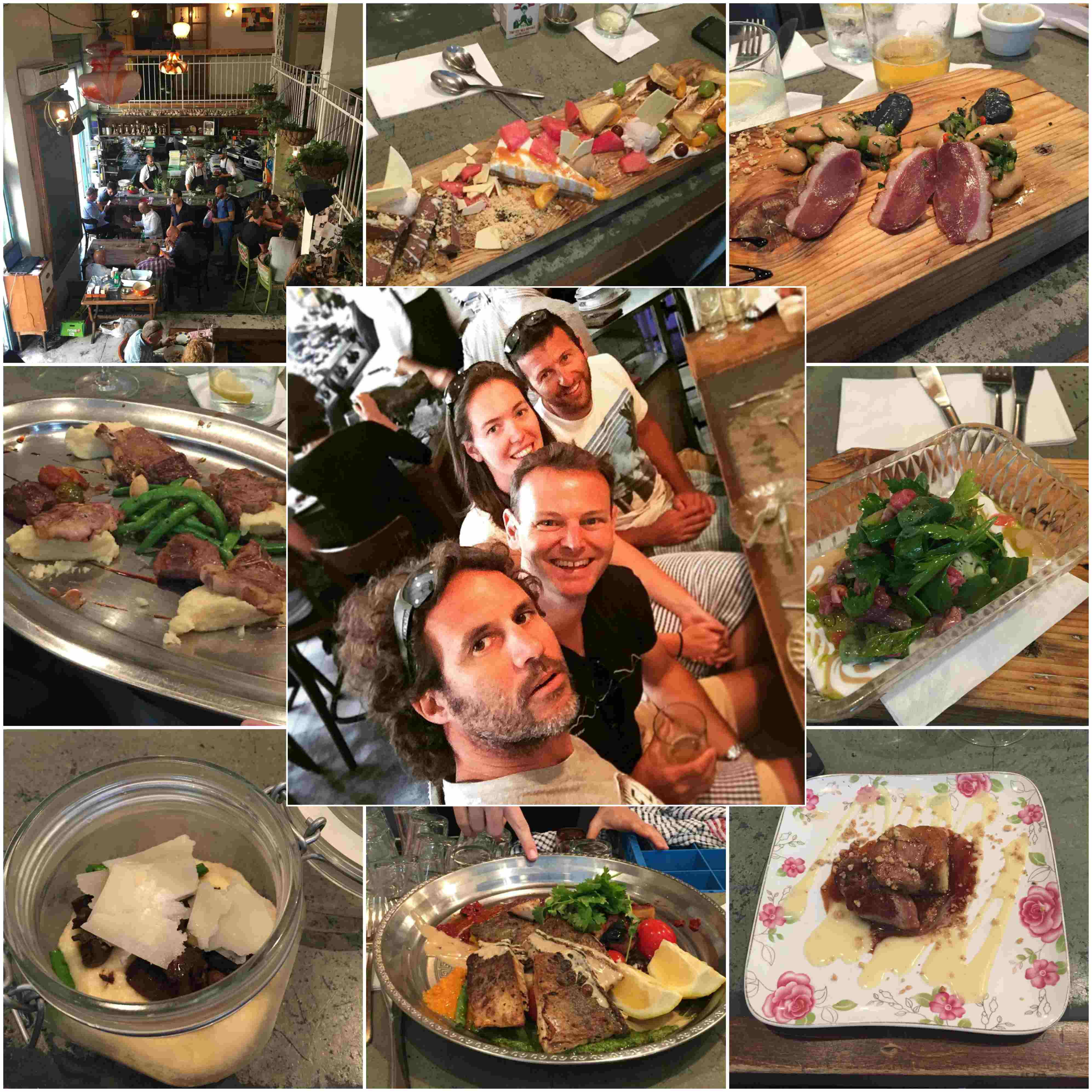 Quite possibly one of the coolest and most enjoyable places I've had the pleasure of eating at!  We arrived a little early and loitering outside we received our pre-dining drink… Arak and grapefruit juice, not a personal favourite but it set the tone for fun!  The best music sound track I have sat down too with dinner – think Notorious BIG and such like – all the tunes were pumping, the staff were dancing (sometimes shouting) and the vibe was fantastic! Then there is the food – where to start? I tried to get photos of all the courses, but missed some as we were just too keen to eat.  I promise you it tasted even better than it looked – I think the tasting menu was 8 courses of the freshest meats and vegetables. The famed polenta was tasty and even the beef and white chocolate worked!  We were fit to burst, dessert didn't quite get finished!  Fantastic fun, thankfully there is a linked restaurant – The Palomar – in London and we're already booked in for July!
Machne Yuda – Beit Yaakov 10 St, Jerusalem
Breakfast at The Norman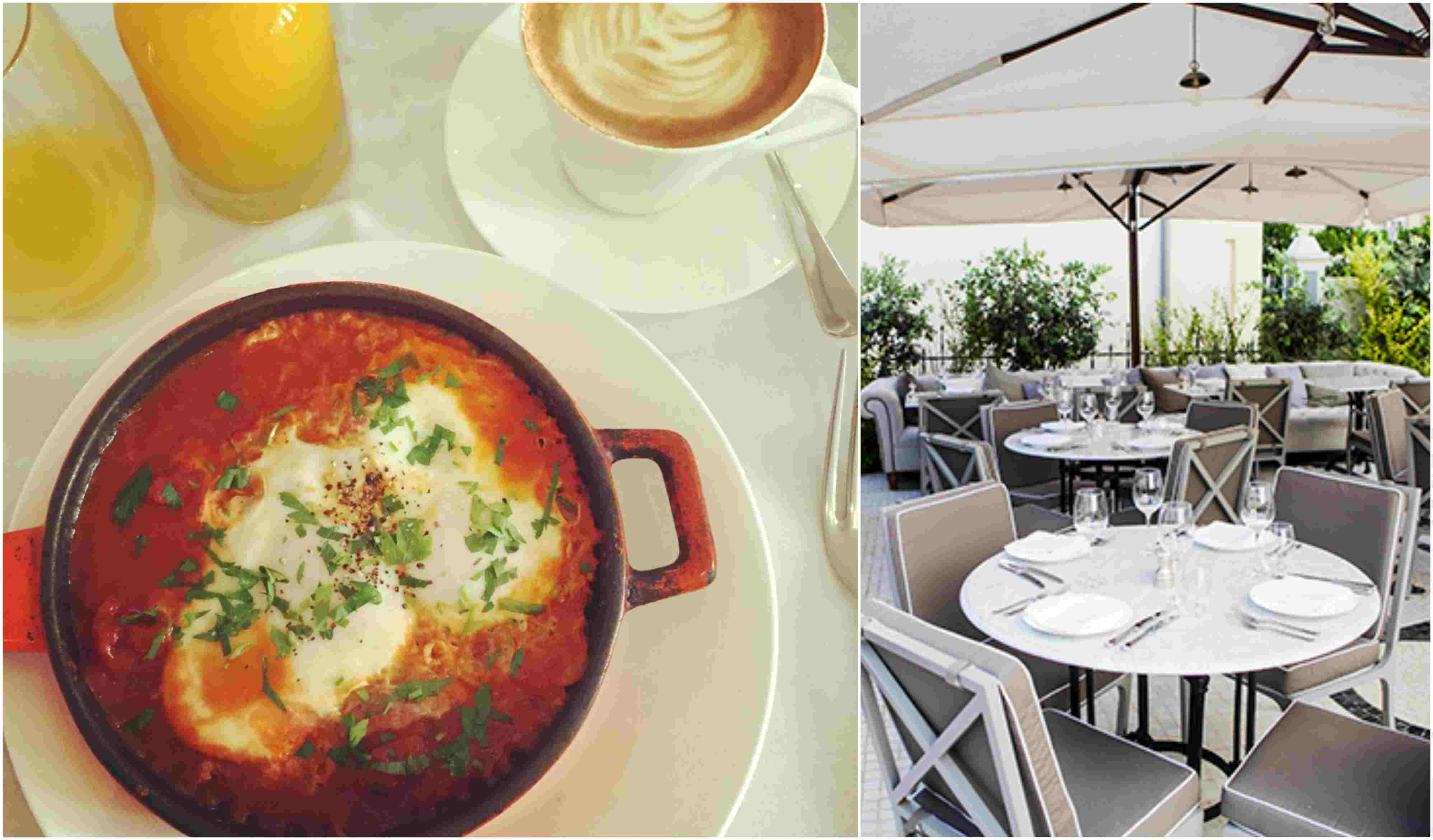 Hotel breakfasts often disappoint, not so at The Norman.  On our first morning we were up at dawn for a road trip to the Dead Sea and the hotel sent us with packed breakfast for us, and friends – even the pastries coming out of a plastic box after 90 minutes of driving were good!  So the next morning we were up early and excited!  The piece de resistance was shakshuka – we were introduced to this at home by our friends and I wanted to eat a locally made one.  It came in its own little pan and was divine – really benefitting from the really fresh tomatoes and eggs that we just don't have access to at home.  The breakfast buffet was also a delight – everything you can imagine and such good fresh orange juice and a pretty soya latte.  There is inside and outside dining.  Set aside ample time for this meal… We did not need lunch!
The Norman – Nakhmani St 25, Tel Aviv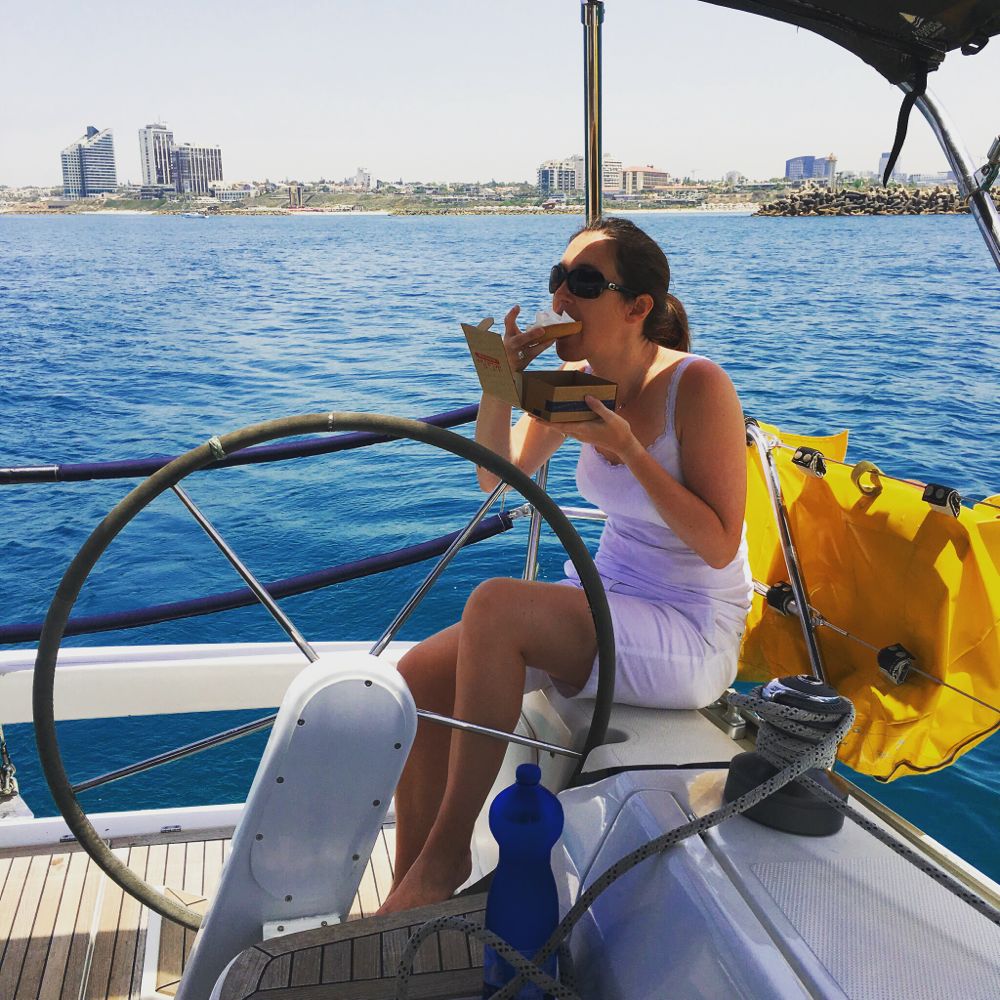 We did of course eat more than just this selection above: with friends -home cooked schnitzel and potato mash one night, then hummus, bread and fruit one morning.  I had the best lemon meringue pie from one of the patisseries too, I wasn't really able to share it – cake and sailing, bliss!  There is something of a burger scene in Tel Aviv and we went to Agadir Burger in Herzliya after sailing and the set menu of salad/burger/chips/coke was tasty and, as always, good quality! In Jaffa we grabbed a picnic lunch from the Abulafia 24/7 bakery – I had a shakshuka pizza which was surprisingly good!  We also ate a lot of fruit – it is just so fresh and tasty!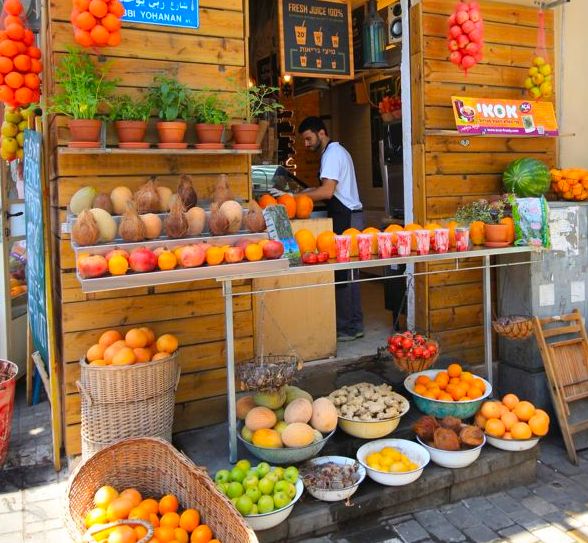 Typically in a hot country I don't eat much, Israel broke that mould and in good measure!  The only thing we didn't visit was a hummus bar, we ran out of space on the final day when we had it planned… But there will be a next time!