Being totally honest, in my thirties my favourite place for a drink would be at home or in my own back garden, or perhaps on a picnic in the New Forest, or on a yacht. The novelty of finding a cava that is named 'Anna' is yet to wear off – and I can drink from those glasses at home! But sometimes one needs a view or some different or salubrious surroundings to enjoy a little tipple, here's a selection of favourites we've stumbled across over the years!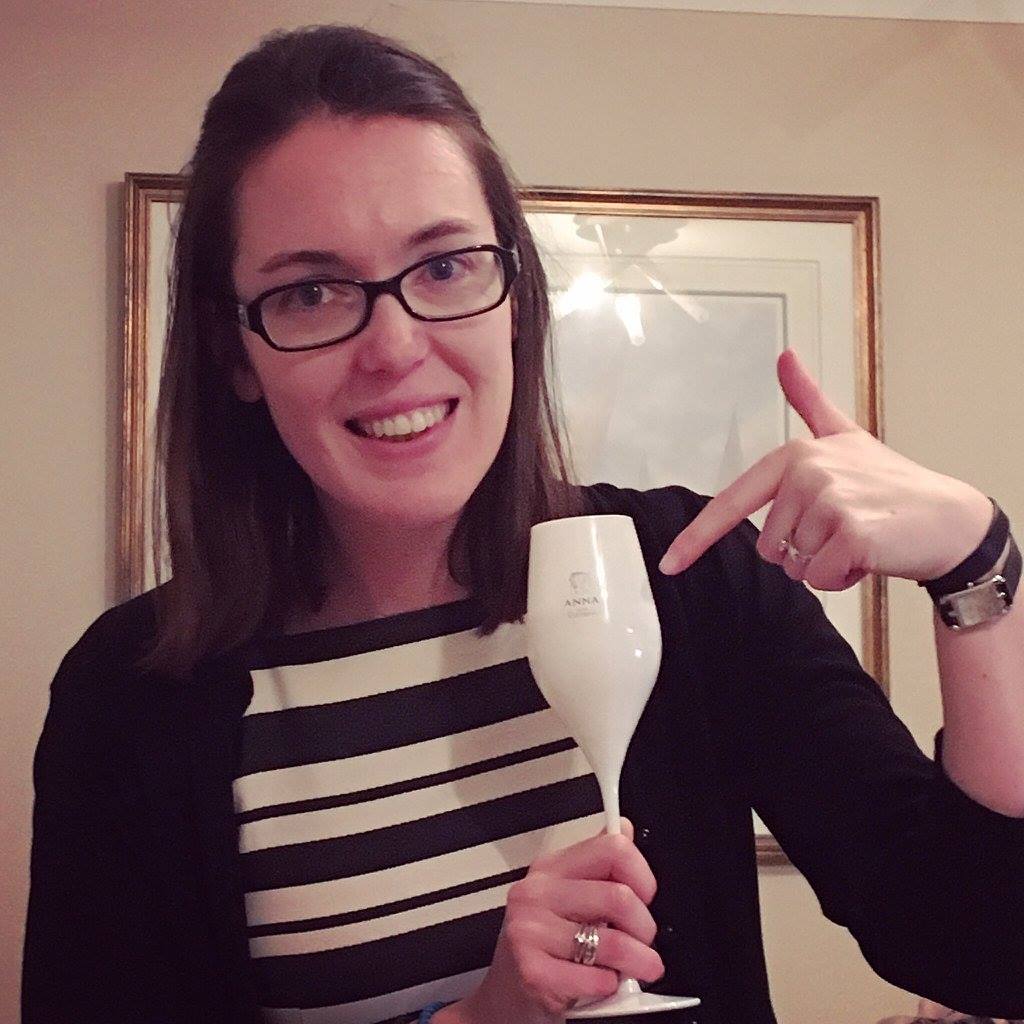 Pelican bar, Jamaica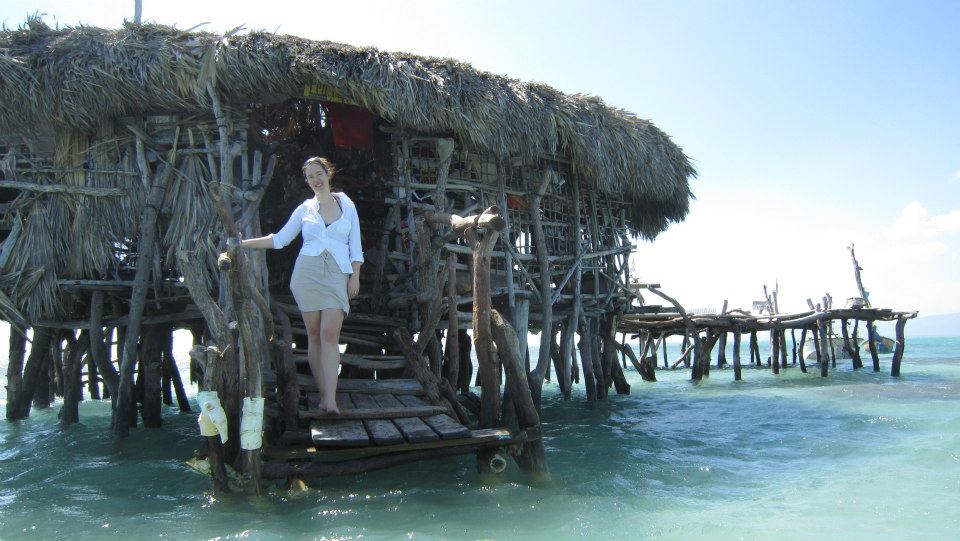 Take a boat ride out to sea to a shack on stilts on the edge of a reef. I suspect this is one of the only offshore bars in the world and I know it often features in cool bar lists. And rightly so. It is a tourist attraction – of course – so a shoulder season visit is recommended. We were the only non-locals there when we visited which meant we had the place to ourselves apart from some local fishermen smoking in a corner and playing dominos. Red Stripe and lobster salad, at sea, followed by a dip in the warm reef water and then a boat ride home. The height of laid back Jamaican cool!
Drunken Duck, Cumbria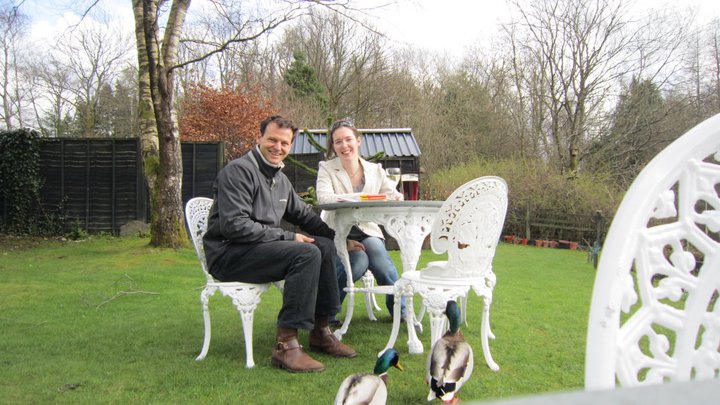 This is also a boutique hotel but it stands out for me as somewhere to enjoy a drink. There is a gorgeous garden to relax in and settle in to nature – trees, the sound of birds and some inquisitive ducks that will come and sit by your feet. Then at the front of the hotel another area with seating with outstanding views across the hills. And indoors an incredible bar with an enormous selection of whiskies, and if you are staying, a comfy lounge area just like home. Something for everyone – views or fireside or just a quintessentially english pub!
Skylon, South Bank, London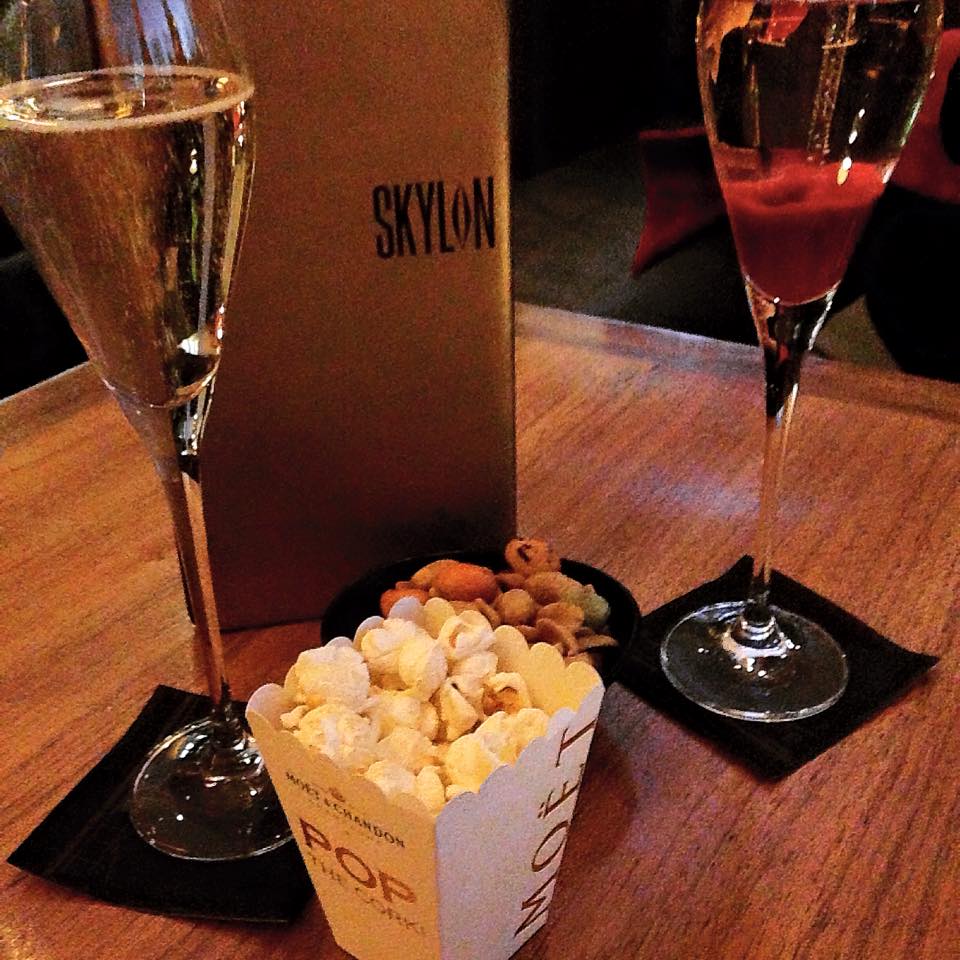 Writing this now I am overdue an evening here with friends. It's moments from Waterloo and yet feels a world away from the humdrum of the surrounding area packed with commuters and tourists. Arrive early (or book) and get a table by the window with stunning yet low level views north east across London. The bar is established and so isn't fussy or pretentious – which is why I like it. It isn't cheap granted, but it has a great cocktail and champagne menu and is perfect for a drink or two on the way back to the station mid-week.
South Africa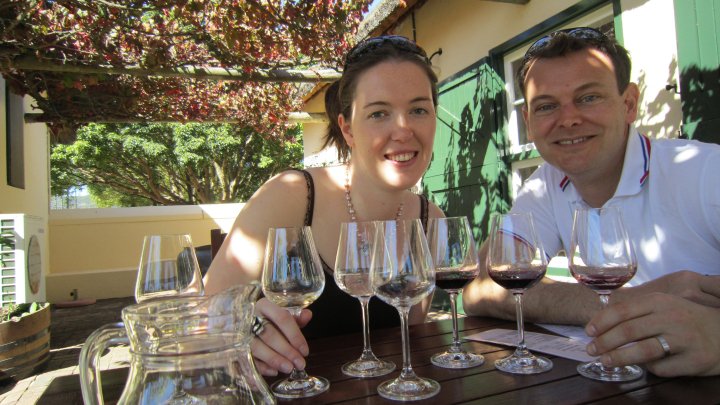 I was trying to think was there one place that stood out – but no, we've been to so many nice places for a drink here that I can't pull out one. For the kudos then cross the border into Lesotho and have a Maluti beer at the Highest Pub in Africa. For idyllic wine tasting I would send you directly to Vergelegen which has a gorgeous garden area for relaxed wine tasting. Fancy a cooler vibe – then Moyo in Blouberg or Polana in Kalk Bay. And for sundowners in style – the luxurious terrace bar at The Twelve Apostles hotel. You can see how we spent our honeymoon…
Inn at Cuckolds, Maine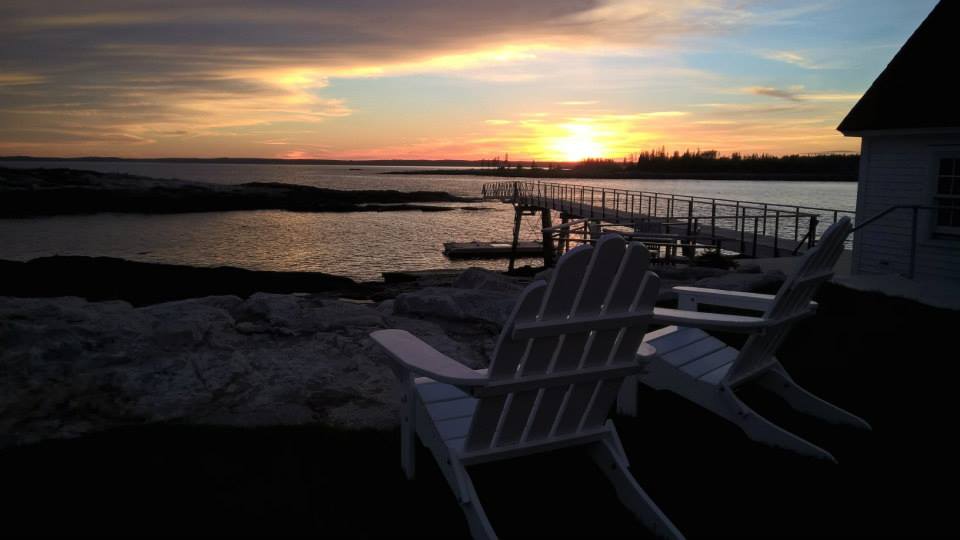 So you have to stay on the island for this, and I suspect there is quite a waiting list for that. But assuming you get there then the wine cellar is pretty extensive and I would recommend a bottle of the white or the rosé sat in the Adirondack chairs enjoying the view out to sea. I think I would say it is my all time favourite place for a drink to just unwind and switch off – there is a reason that my logo is of just that scene!
Mounts Bay, Cornwall
The view of St Michael's Mount is stunning and it is also one of our favourite places in the world to sail – fond memories of our first National Championships together here (and also having swine flu on another visit to race here)! I would recommend the bar at The Mount Haven as a sheltered spot to enjoy the view from up high. On the other side of the bay in Mousehole is The Old Coastguard which has a different view of the bay but is equally idyllic with a gorgeous garden area dotted with palm trees.
Bistro 8, River Hamble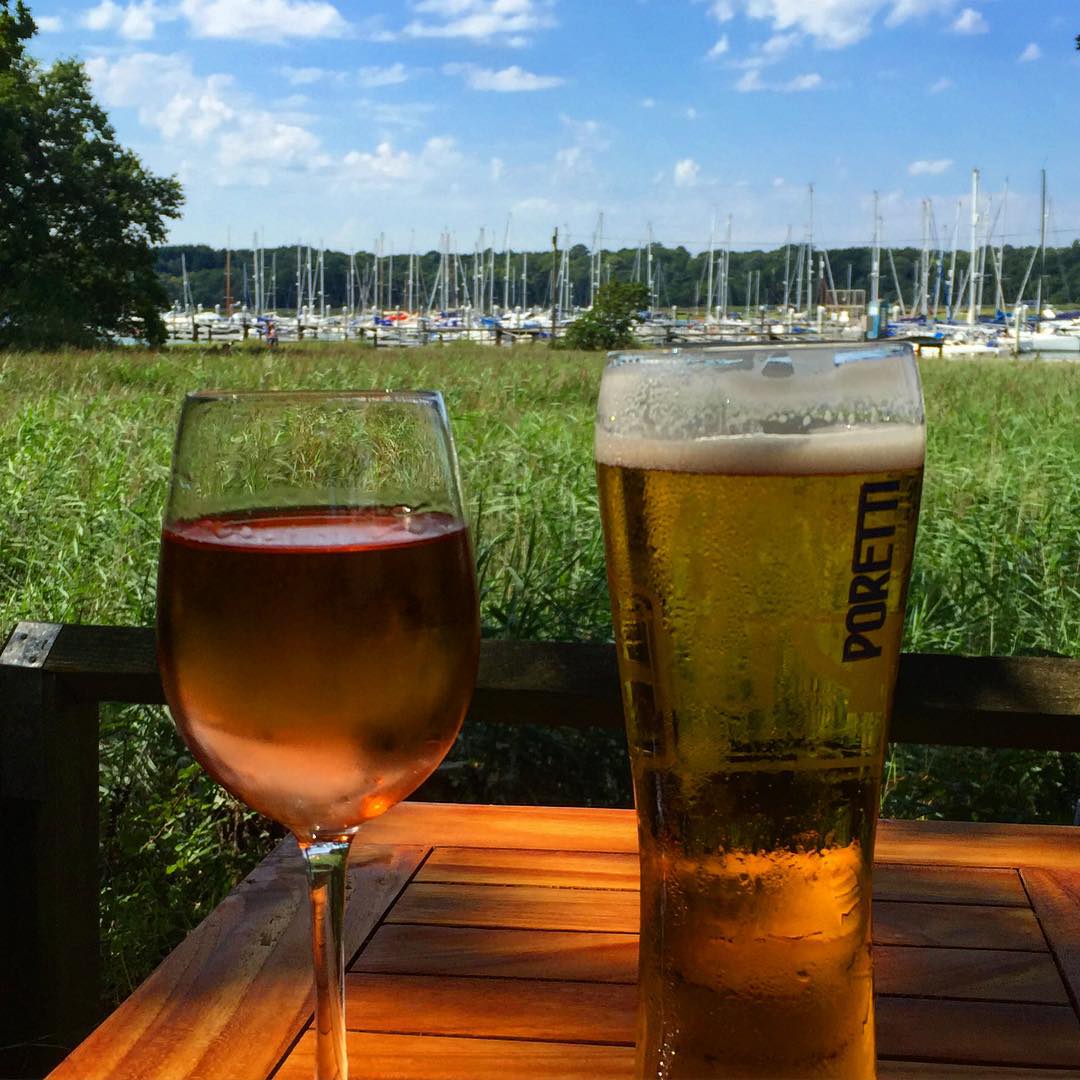 Surprisingly there aren't many places where you can get a rural view with a drink on the Hamble. The Jolly Sailor is obviously the famous pub in the area, but we actually prefer Bistro 8 on the east bank of the river for its decked and tree-shaded garden which has lovely views across the reeds to the river. There's also a charming circular walk from here down to Warsash, on the pink ferry to Hamble, up the west bank to the Jolly Sailor and back round through Swanwick Marina – something we've enjoyed many a time. Feel free to try out all the different drink stops and see which you prefer!
Wykeham Arms, Winchester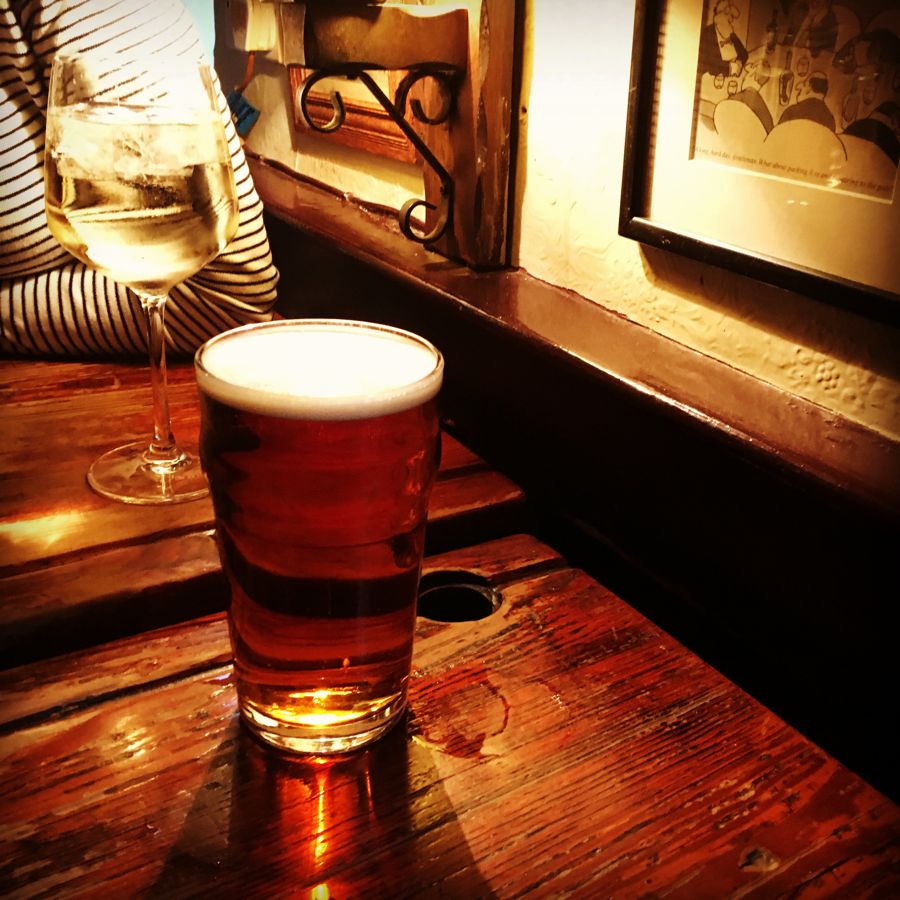 I have always loved the Wykeham Arms and we went back just recently after a cultural afternoon in the cathedral. It is tucked away from the bustling town and you need to know it's there – I would liken its location to being in Eton compared to Windsor I guess. The interior is incredibly eclectic with all manner of paraphernalia decorating the walls – fascinating. What I particularly like is the furniture – it is all old school room tables and chairs and everything is different, but it comes together brilliantly! (Clearly the Black Bottle gets an honourable mention too)
Long pool, Chedi, Oman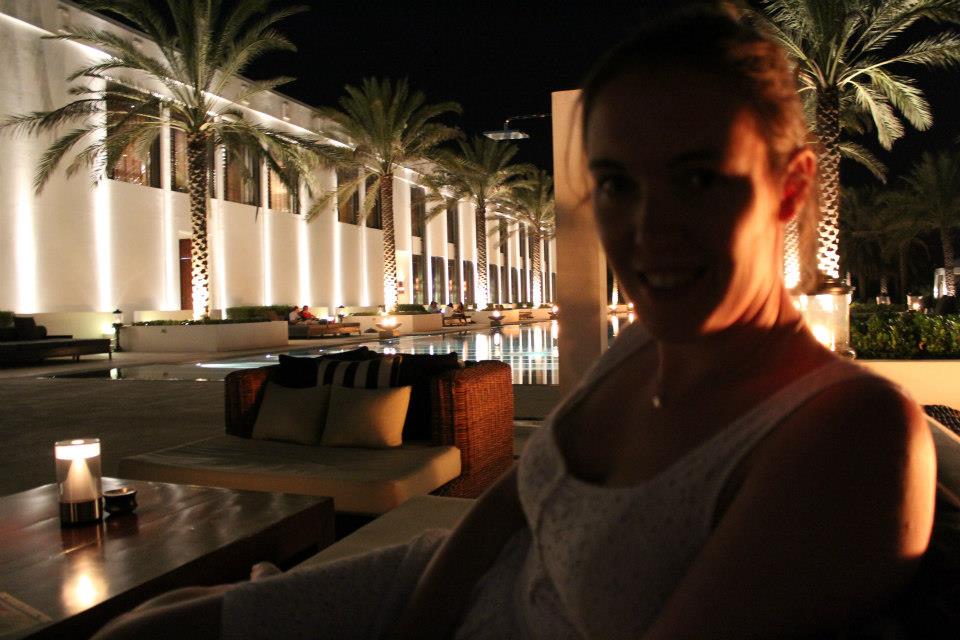 Oftentimes hotel bars are a bit on the 'meh' side but sometimes they really aren't. I loved the vibe at the Long Pool, day and night. Cool and chilled music, comfy seats and day beds and a lovely wine and cocktail menu all surrounding the 100 metre lap pool lit up with flame at night. This pool makes going to any other hotel a challenge but for a nighttime vista too, it's pretty unbeatable!
The Concorde Room, Heathrow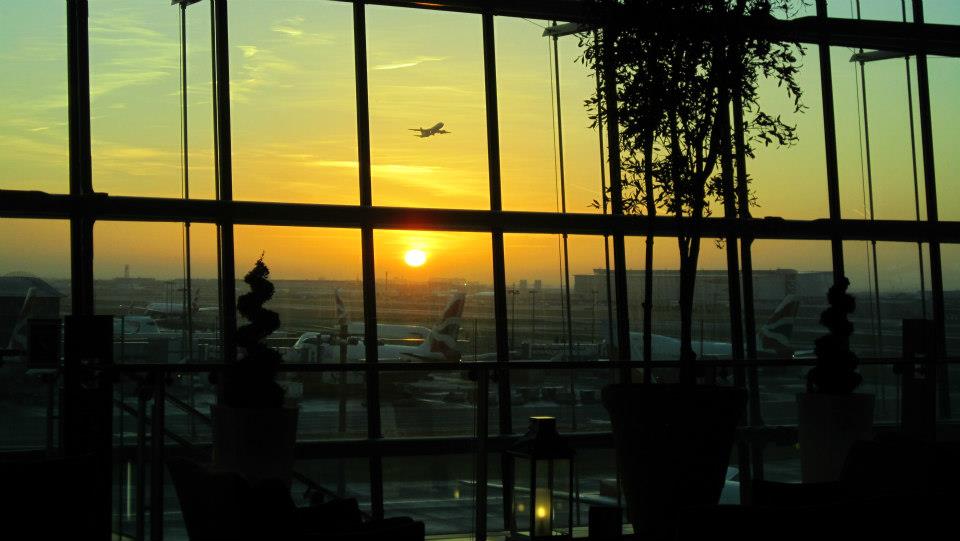 Granted the lounge is getting a little tired now, but there's something rather special about being beckoned through the plain white doors after you go through security into a peaceful and nearly empty enclave just meters from the hum drum of the terminal. Great view (if you like watching planes, I do), good for celeb spotting (although I'm not a whizz at this) and rather a good choice of drinks too. A good way to waste time waiting for your flight whilst relaxing!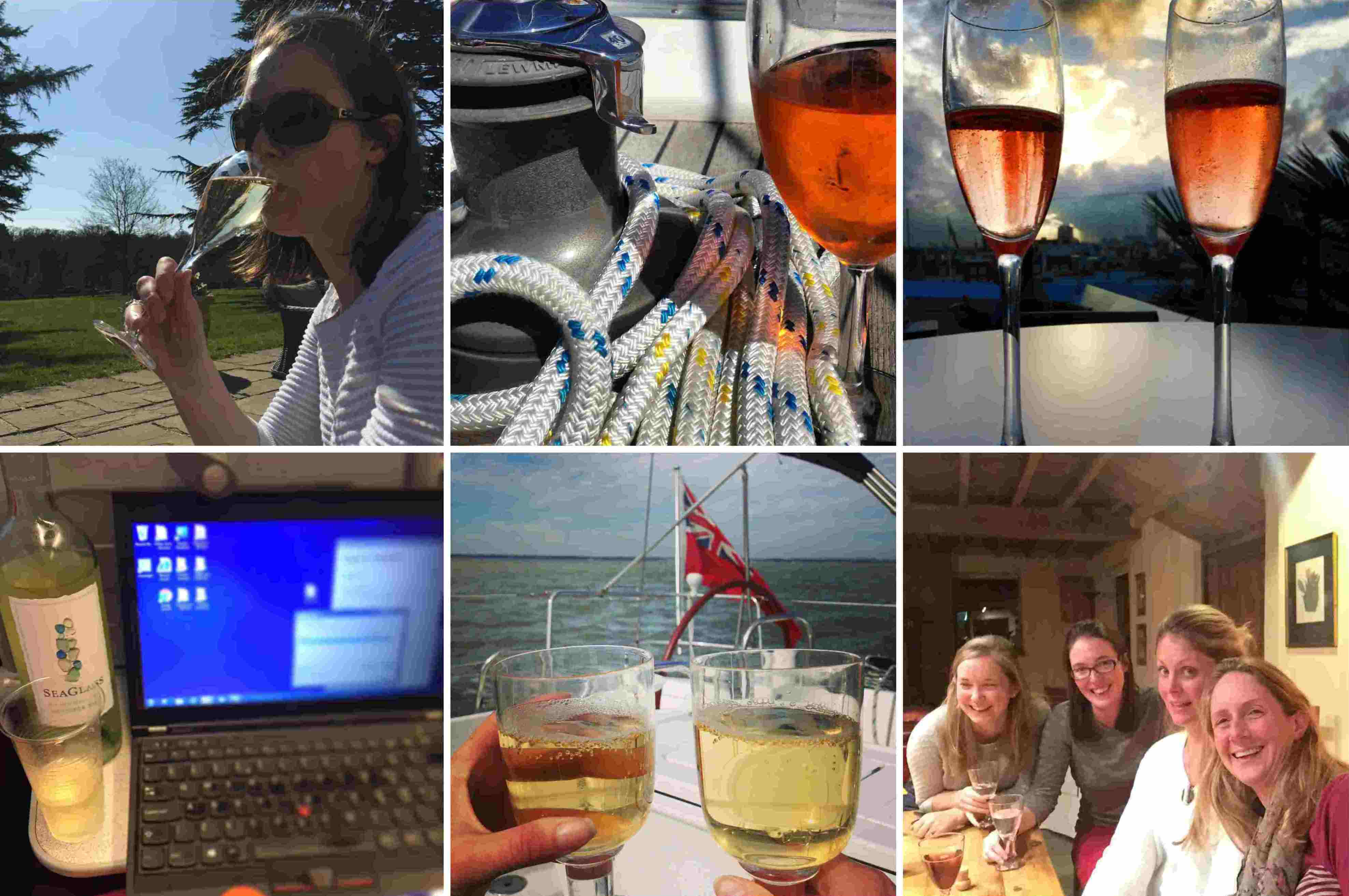 But sometimes it doesn't matter on the location – sometimes it is just the first al fresco drink of the summer, a pint at the end of a long cycle or some warm beer on deck after sailing, or the relaxing 'ah' after a chaotic week at work, or catching up with friends! Cheers!
Where have I missed? Where would you recommend? I will carry on my research in Israel, Milan and Languedoc – needs must I guess?