After a busy few months at work (and Mr P working hard to beat my business airmiles haul) we were unreasonably excited about two nights away – together – in Cornwall.  Surprisingly it is only our second trip down there this year – we were well overdue some cornish charm and R&R. It was worth all the excitement – two days of cornish beauty and hospitality and we were happy and relaxed!
We stayed at the gorgeously chic and boutique Lugger Hotel in Portloe – hidden away in Roseland (from 3G and WiFi too thankfully).  The views from our room were incredible at night and at dawn particularly.  Great food, comfortable surroundings and lovely little touches.  You can read more about our stay on Boutique Travel Blog.  Normally on arrival at somewhere new I want to prowl around and take photo after photo – but this time it was immediate relaxation – gawping at the moon view from the room and settling into the hotel's living room enjoying a pint of the local lager – Korev.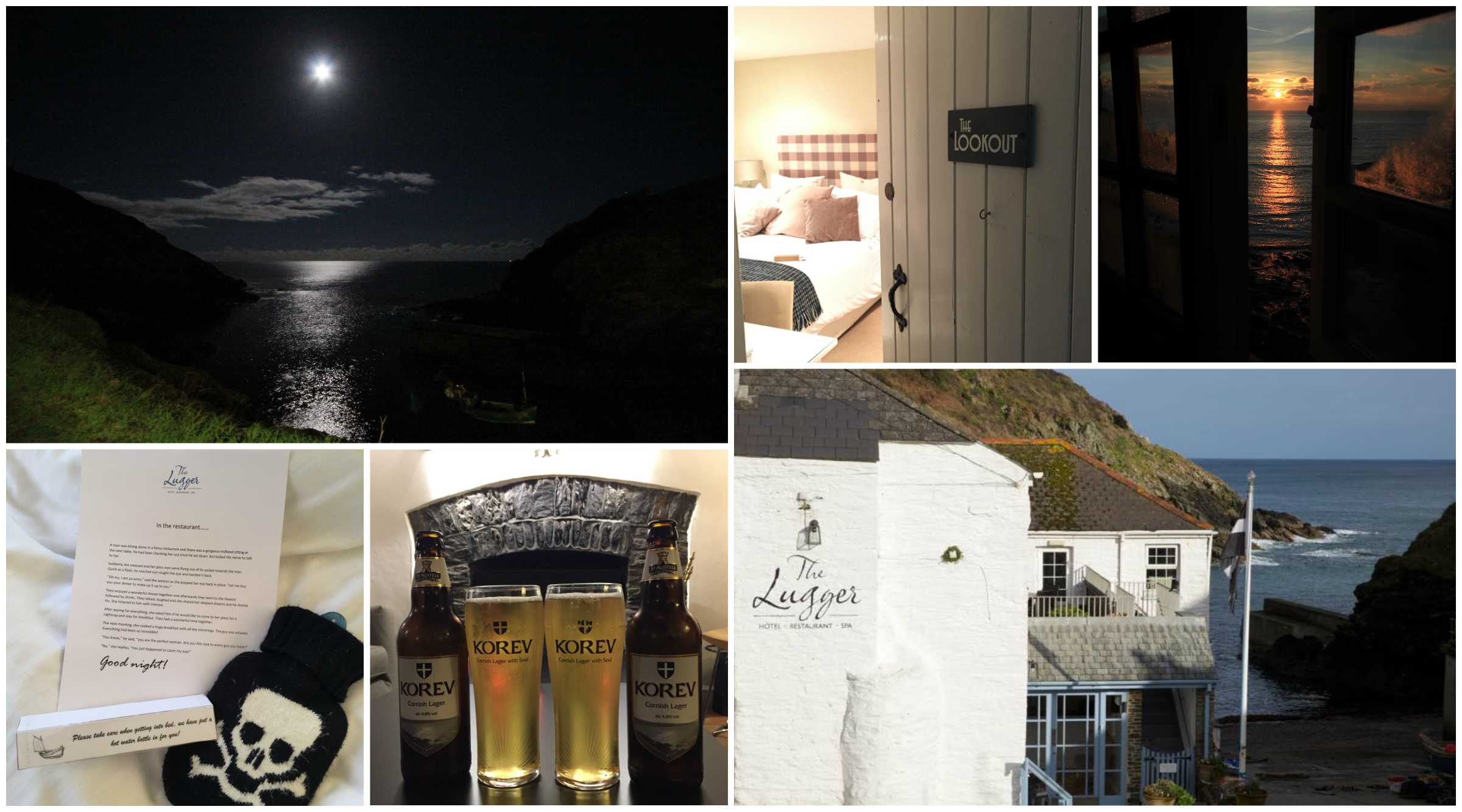 We were lucky to be blessed with some glorious weather during our trip.  When we woke up on the first morning the temperature was in the minus figures, however a few hours later it was warm enough for shirt sleeves, and we certainly made the most of it.  After a big breakfast we headed west along the coastal path towards Portscatho. It is a good time to do this – we saw maybe 6 people all day so it was incredibly peaceful and unspoilt (and not a jot of 3G either).  The footpath was a little muddy and treacherous at times, but the view more than made up for it.  Half way along our walk we stumbled across another hotel – The Nare – sat right on the beach and we enjoyed drinks outside on the sun terrace and really made the most of the November warmth!
We found some very happy sheep – with that grass and that view, I would happily be a sheep!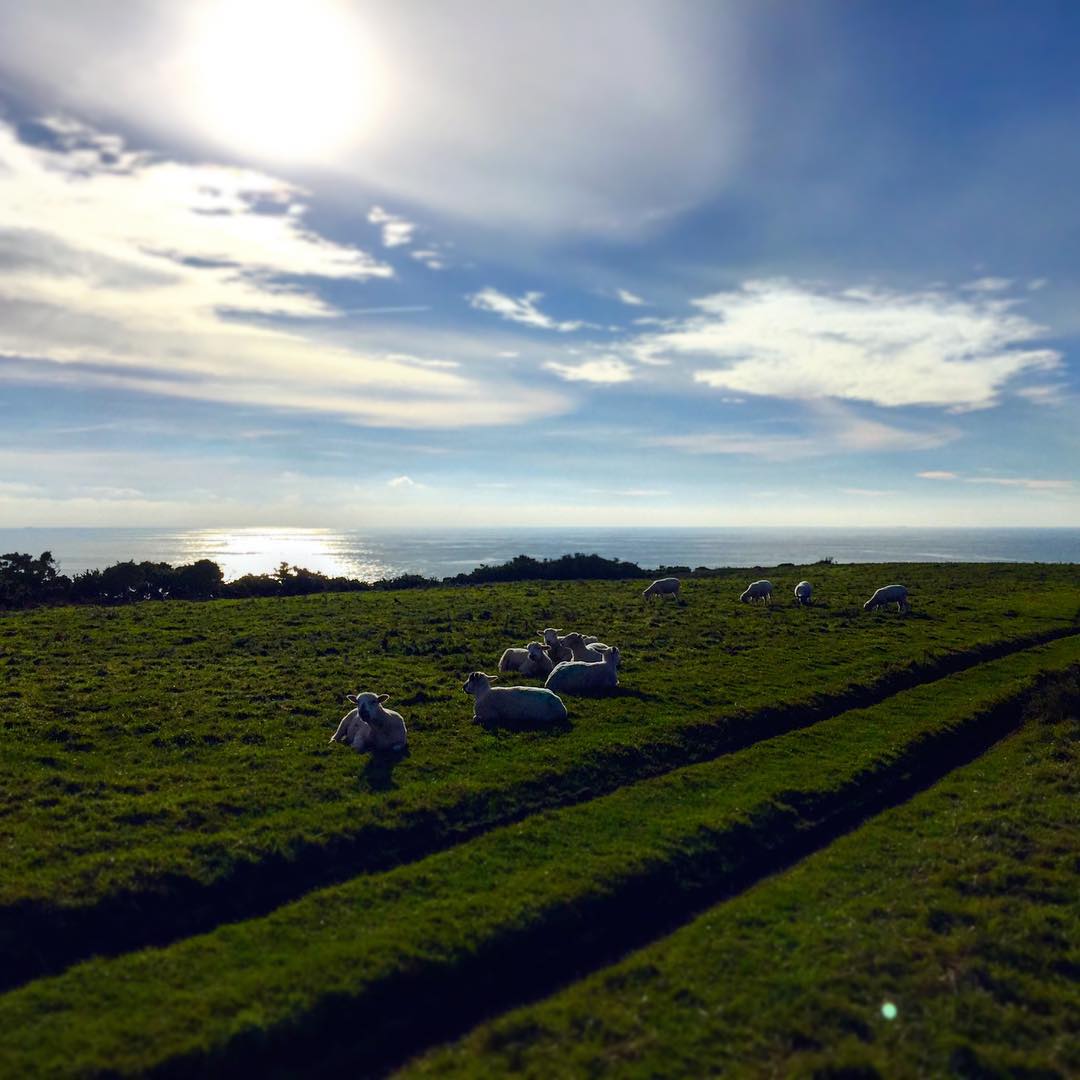 However the discovery of a sun-terrace with a beach view on a warm Novembers day is more my style (it wasn't midday so it was ginger beer rather than fizz)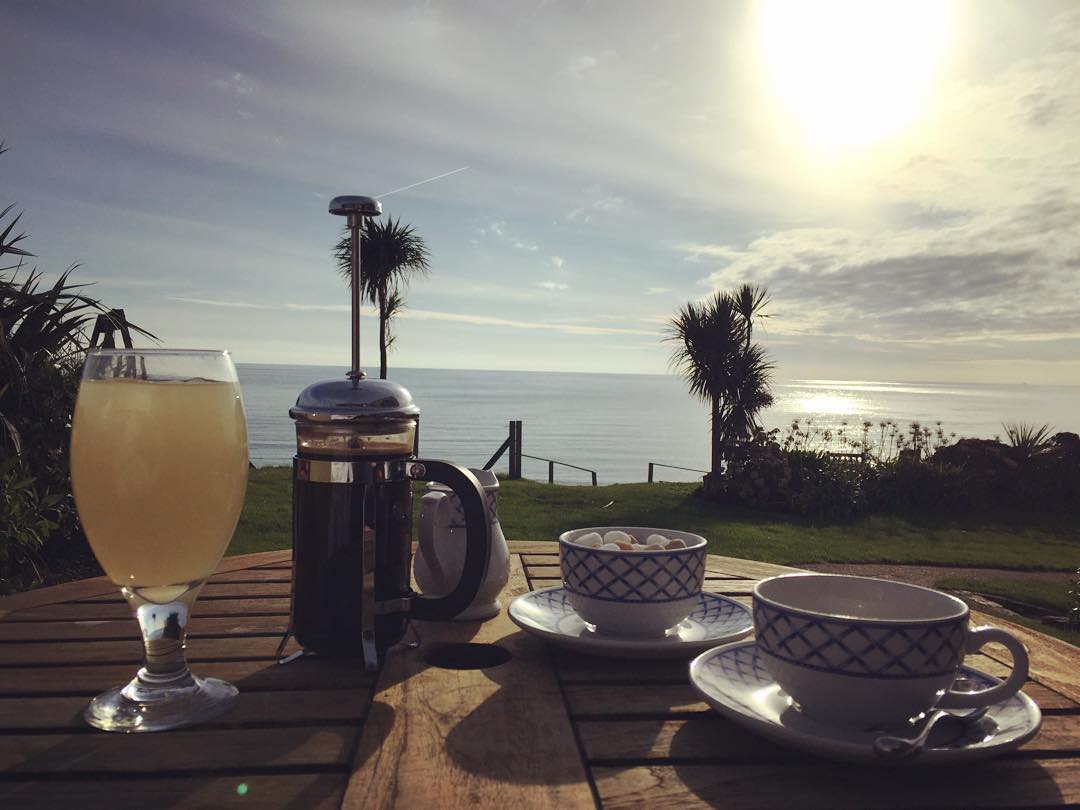 Many stiles to clamber over – great for photos.  By this point Mr P was carrying my hat, scarf, gloves and fleece lined jacket… He's very patient!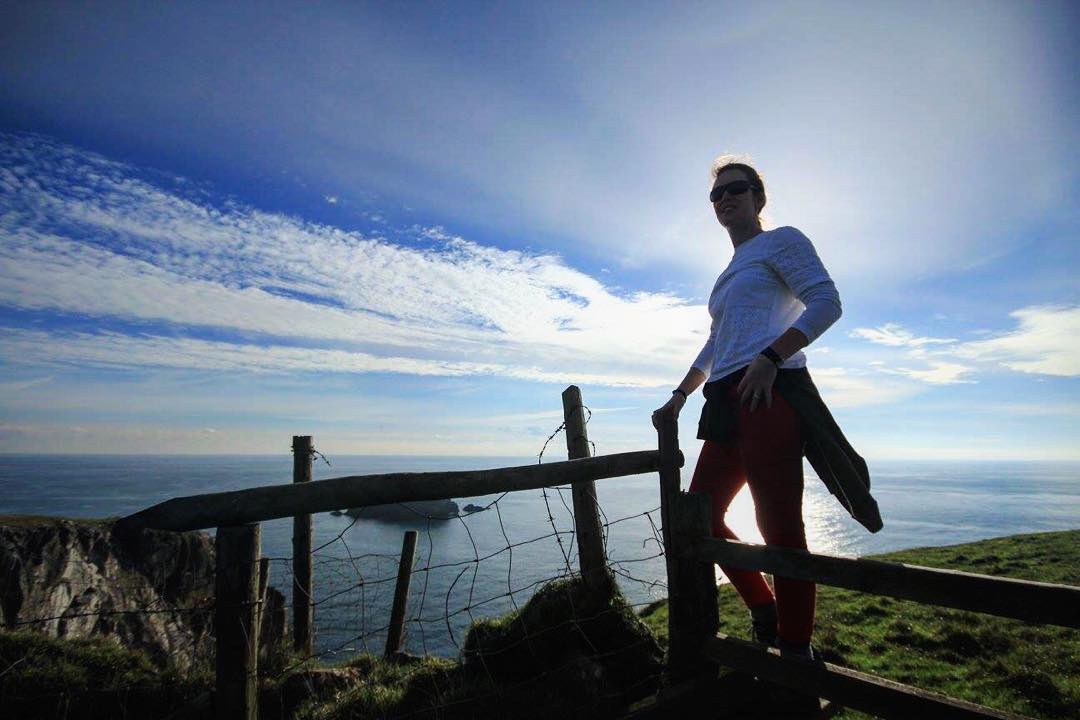 There was nobody around so I introduced Mr P to the selfie-stick for the first time!  Very useful indeed – we did however take in the view for a long time first!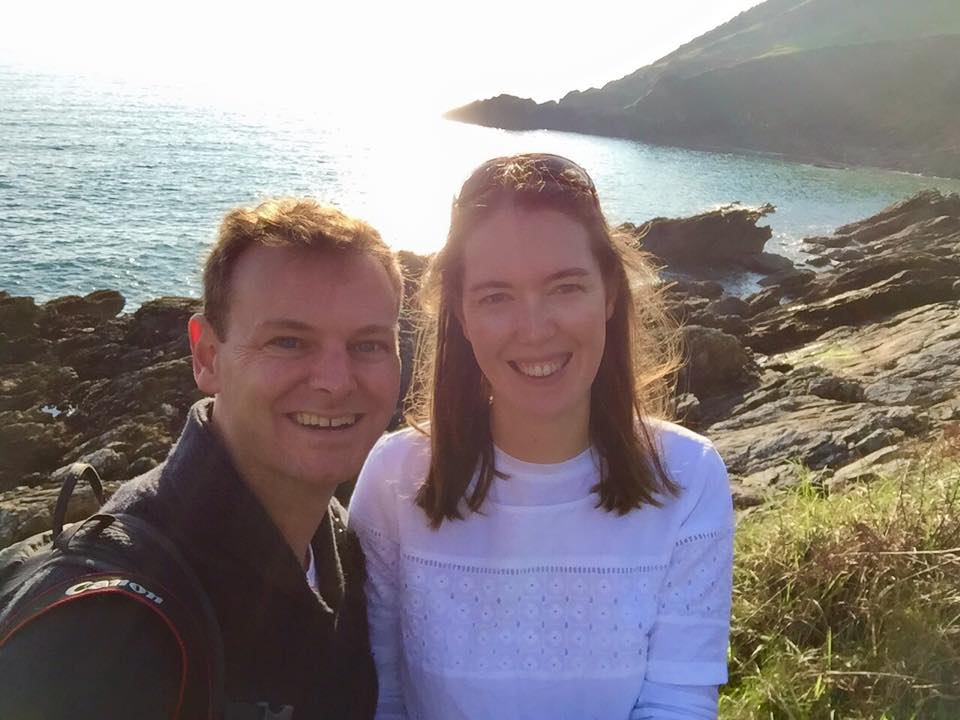 The number of monster mushrooms we saw I am going to hazard a guess it is mushroom season!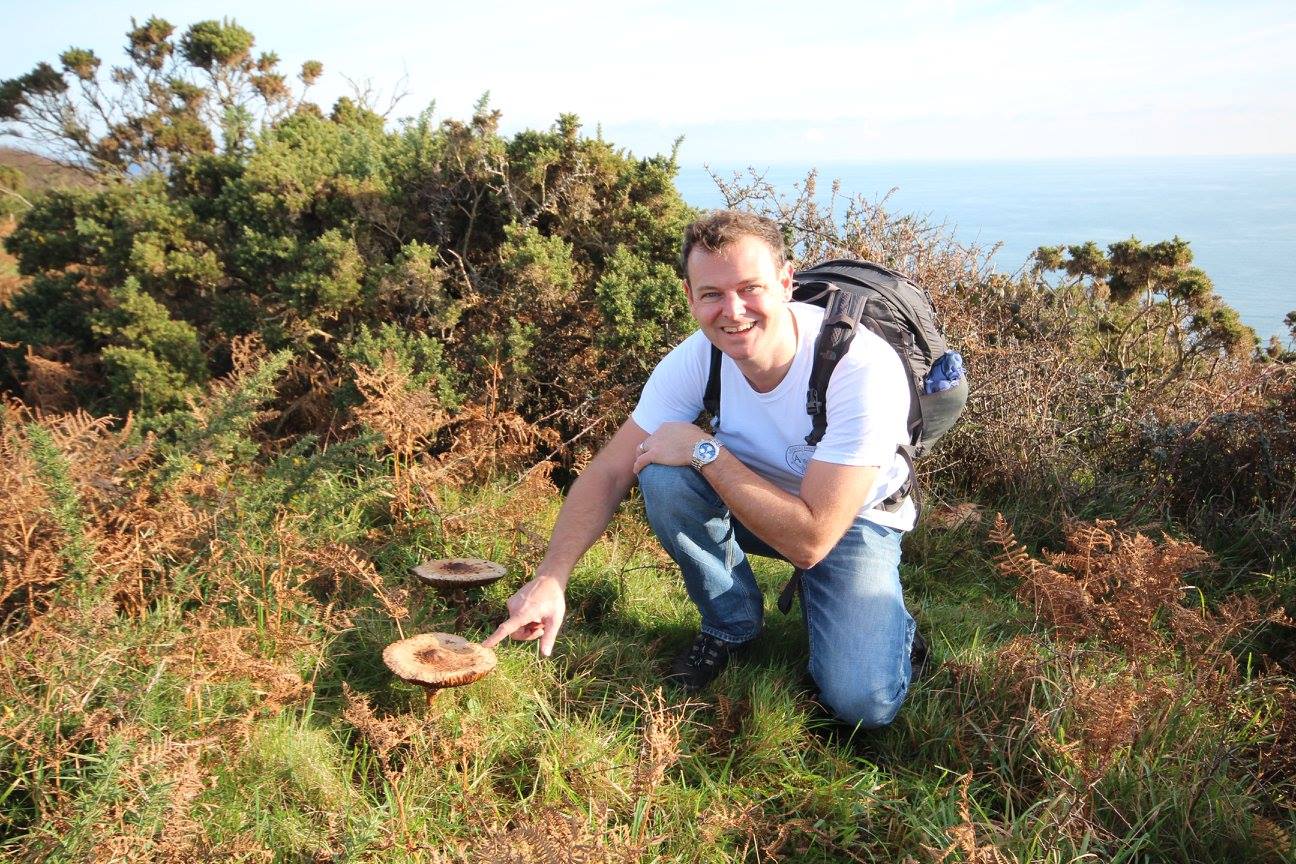 What a stunning view – it could have been summer – the Roseland coast is just spectacular


Our second day dawned dreary and cold.  Hardly surprising but so incredibly different.  I have wanted to go to the Eden Project for many years but we have never really had the time, so this was the perfect excursion for the day as much of it is a) inside and b) warm.  The last time I was there was when it was half quarry half building site which means it was longer ago than 1999.  The Eden Project is fascinating.  It isn't cheap to get it – £25 pp – however entrance gives you a full years membership and I'm looking forward to going back in the summer to see the outside gardens in full flourish.
There are 2 indoor biomes – the rainforest and the Mediterranean.  The former was of course our favourite as it was warm and humid inside.  The scale of the rainforest biome was staggering – walking round it and taking in the surroundings took us well over an hour, really well laid out and it just went on and on and up and up.  I loved the canopy walk – this really brought home the size and the variation in plants.  There are steps right up to the top of the biome and a viewing platform (that swings gently).  The humidity up here is much higher and it is also warmer – the temperature varies massively through the day, very reactive to the sun and warmth on the biome walls.  There is also an indoor waterfall and they are midway through building a walk way behind it which sounds great.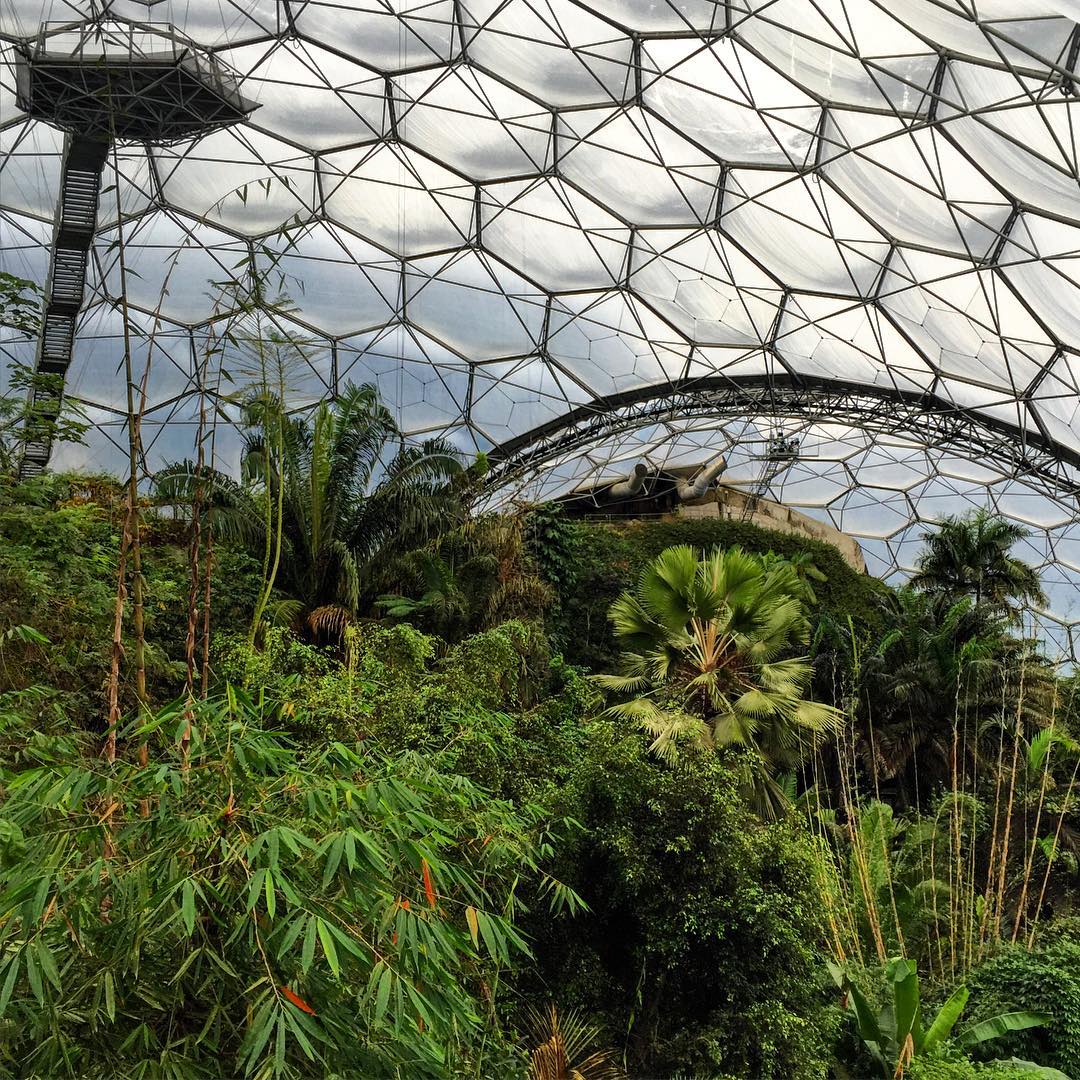 The Mediterranean biome is a little smaller and what surprised me most was that it wasn't hot in there too – I had assumed it would be warm and toasty all year.  But of course not – as the temperature follows the seasons of the Med, so it was at least markedly warmer than outside.  It smelt just like Greece in places and took us right back there – a little olive grove and vineyard.  All of the Eden Project is cleverly put together to allow you to enjoy the smells and the scenery as well as learn as you go without it feeling like a museum.

How very apt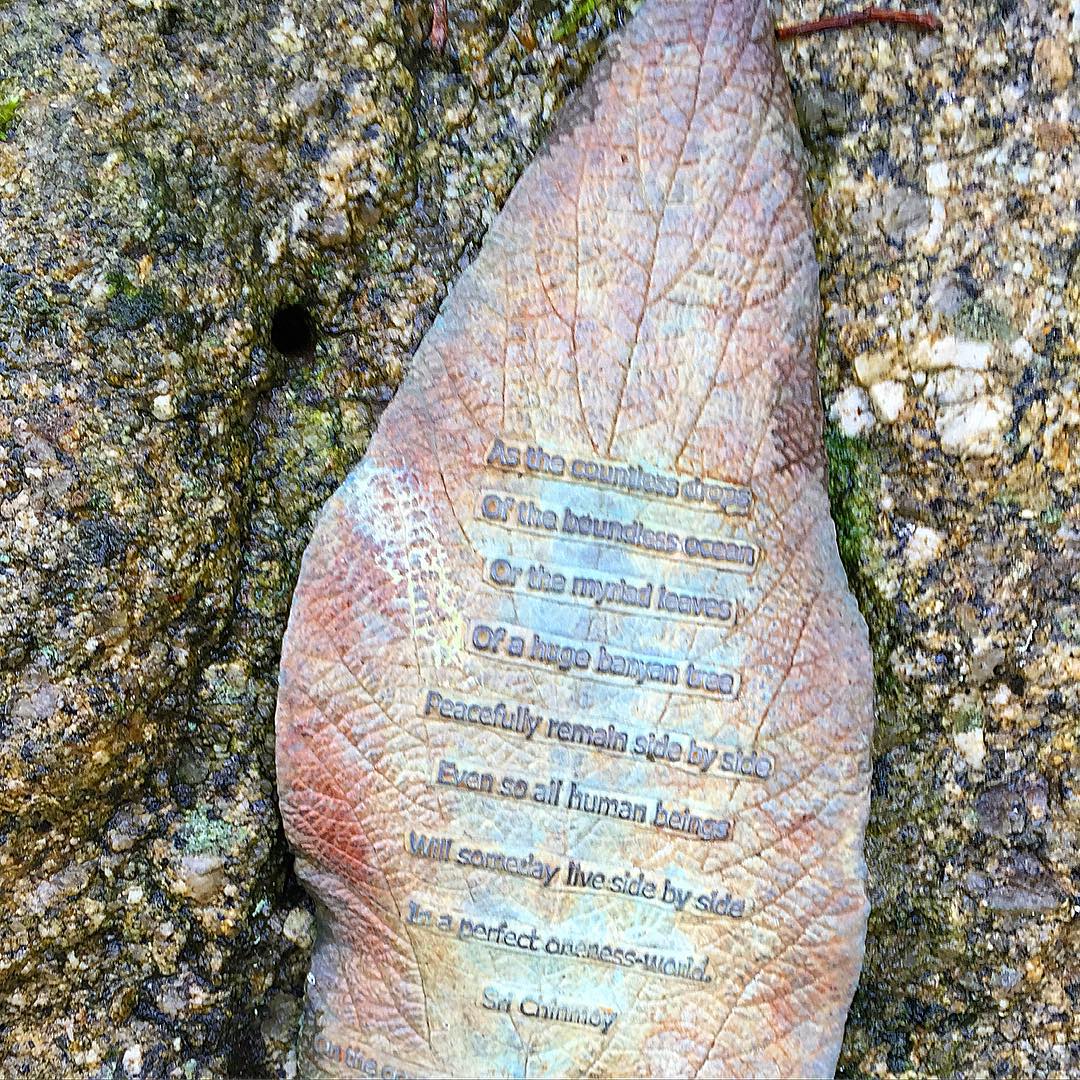 Another highlight for me was the cake – and this is something I rarely say as heaven forbid I can eat cake I haven't made myself.  Lo and behold – vegan chocolate and coconut flapjack in amongst the choices.  Happy days – another reason I am looking forward to going back in the summer.
Just a couple of days in Cornwall was incredibly restorative – we both relax so quickly as soon as we are away from work and our smart phones.  The Lugger Hotel was a perfect base and a day on the cliffs followed by a day in the rainforest was just what we needed!